Looking to spruce things up in your home for the fall season? Check out these fun home decor trends that will make your home cozy and warm for the cooler seasons.
Disclosure: Some of the links on this post are affiliate links, which means I may receive a small commission if you click a link and purchase something I have recommended. While clicking these links won't cost you any extra money, they will help me keep this site up and running! Please check out my disclosure policy for more details. Thank you for your support!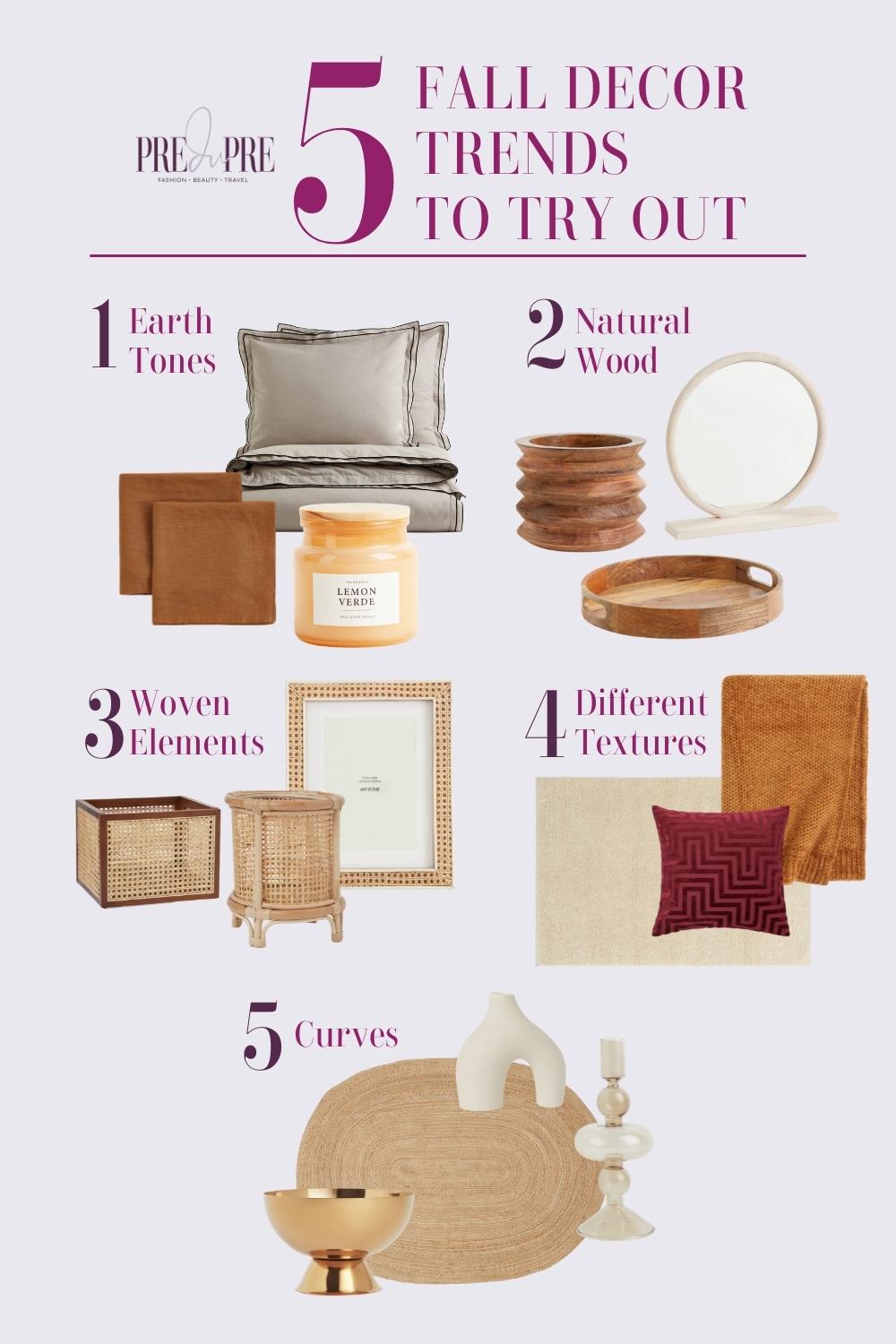 1. Fall Decor Trend – Earth Tones
We all agree that when fall hits, there is a change of color in our home, and this year we're seeing earth tone colors take over. Think of sand, camel, burnt orange, moss green, and other warm neutral colors. The easiest way to add this is through pillows for your bed/sofa or decor pieces like vases, books, etc. If you want a bold addition, you may add color through your curtains or a rug.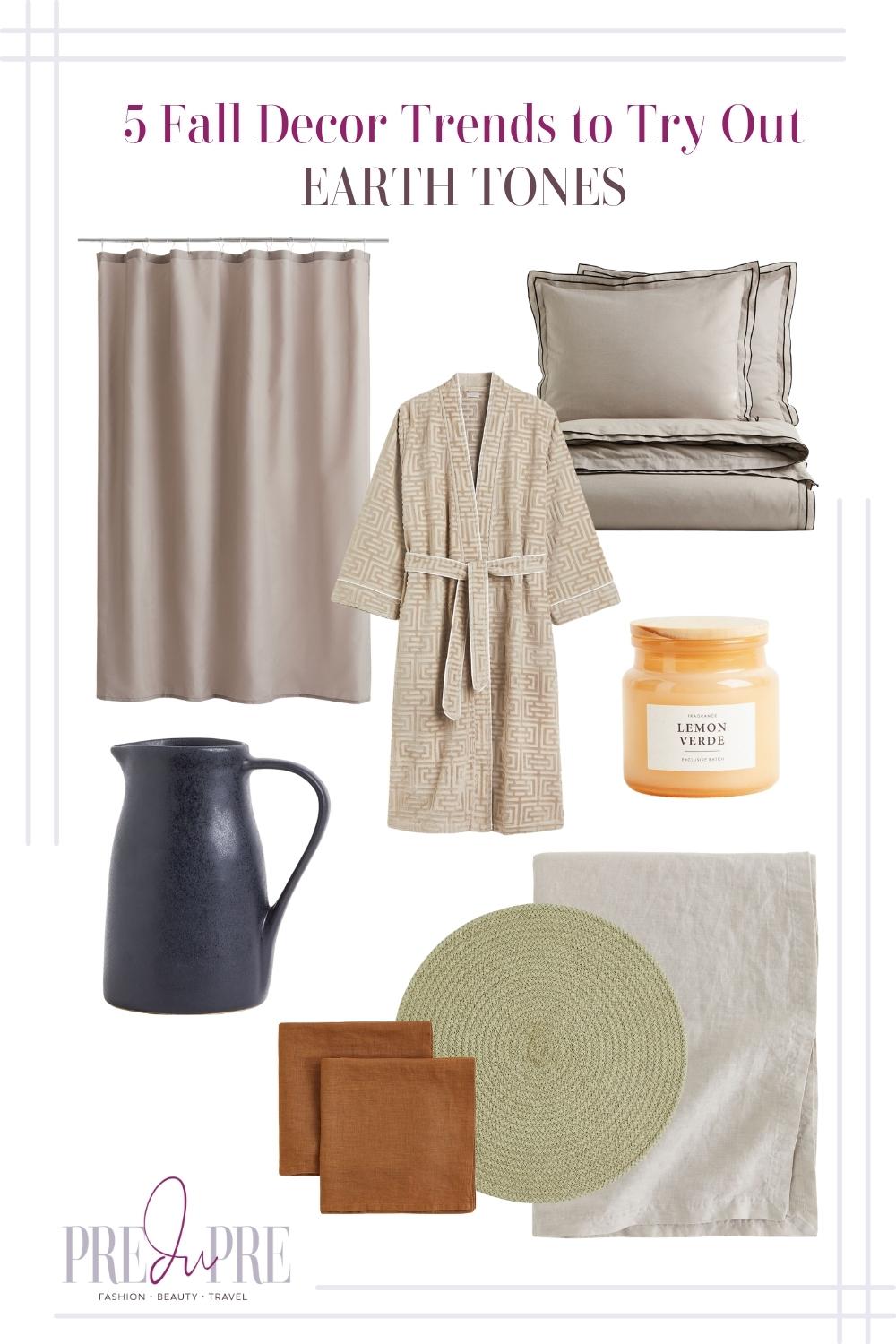 2. Fall Decor Trend – Natural Wood
Wood equates to warmth which is pretty much what the fall season represents. Wood can be incorporated in various elements, from a simple wood picture frame to larger items like chairs and tables. Wood also comes in various tones so depending on what your current house setup is, you can choose from a variety of light-toned wood to rich dark brown tones.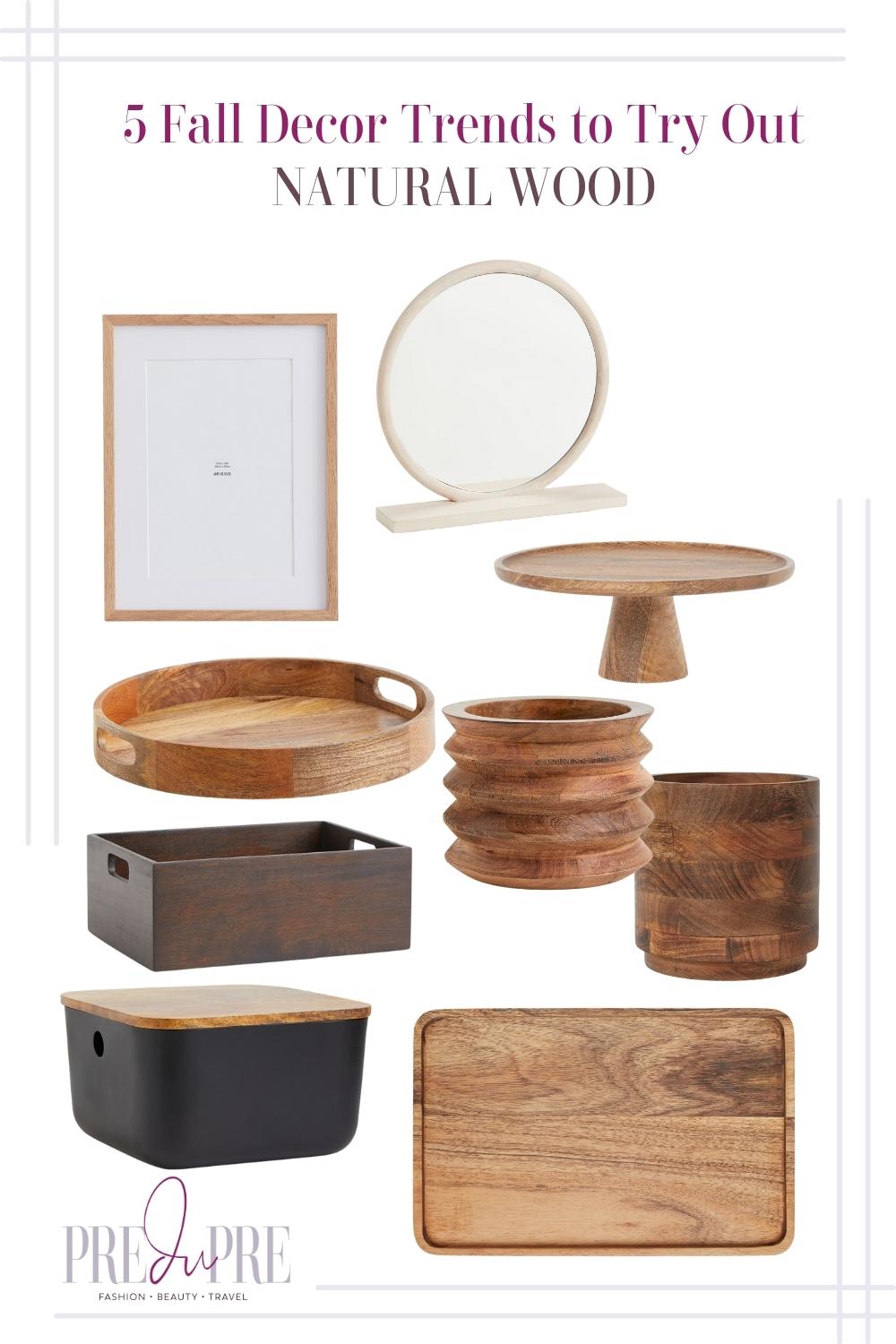 3. Fall Decor Trend – Woven Elements
Like in fashion, woven elements are also making their way into interiors. Baskets not only make great storage for blankets but add some softness to a room. Another woven element you can add is natural fiber materials or cane/rattan.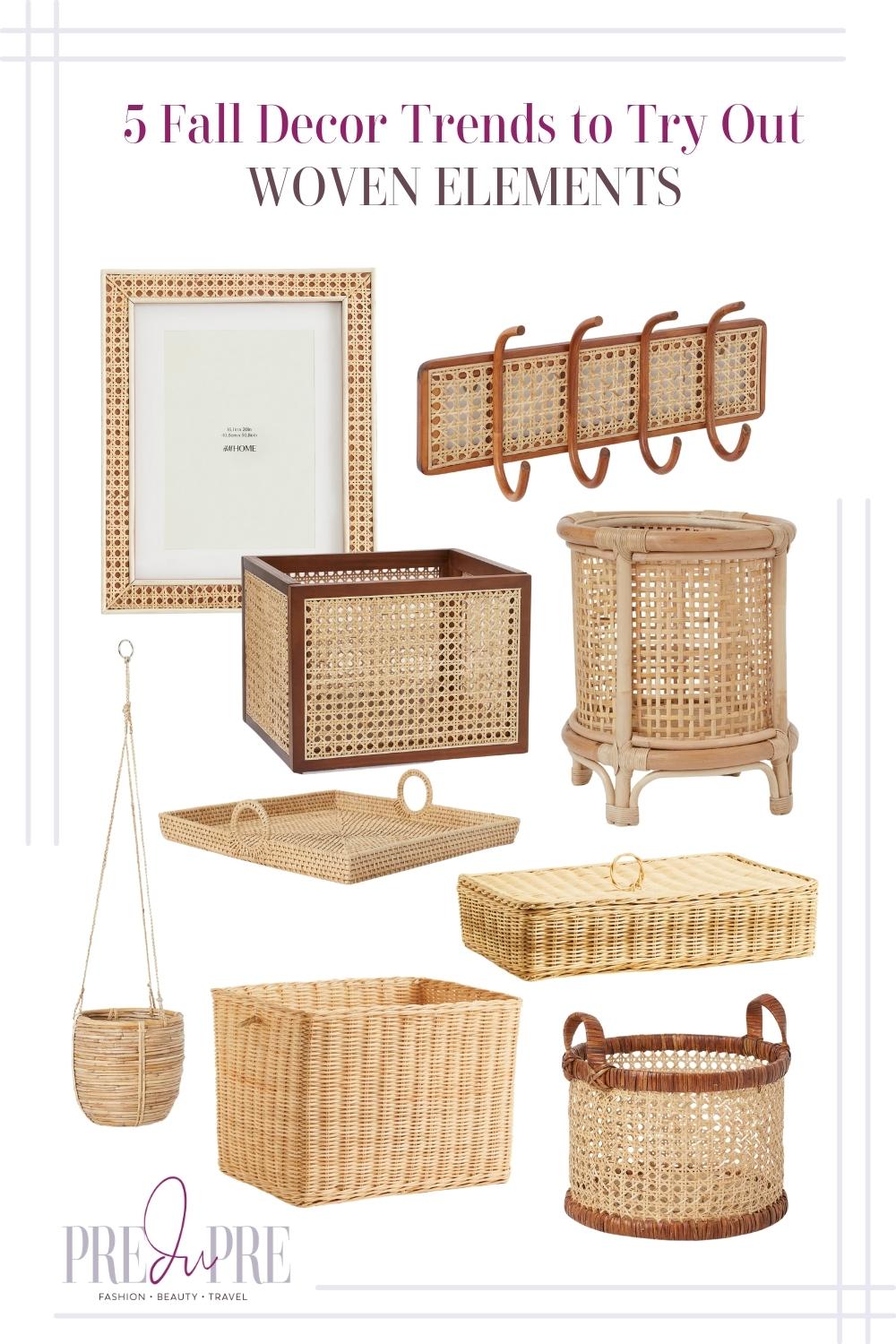 4. Fall Decor Trend – All Kinds of Texture
Texture means cozy, and we'll definitely need it as temperatures drop. Think of velvet, linen, and even feathered/fur fabrics. For an easy fall facelift in your home, swap out the lightweight throws and beddings for thicker, heavier versions. Chunky cotton and wool throws not only visually look great but are also comfy. Velvet pillows are a great way to add texture to a space.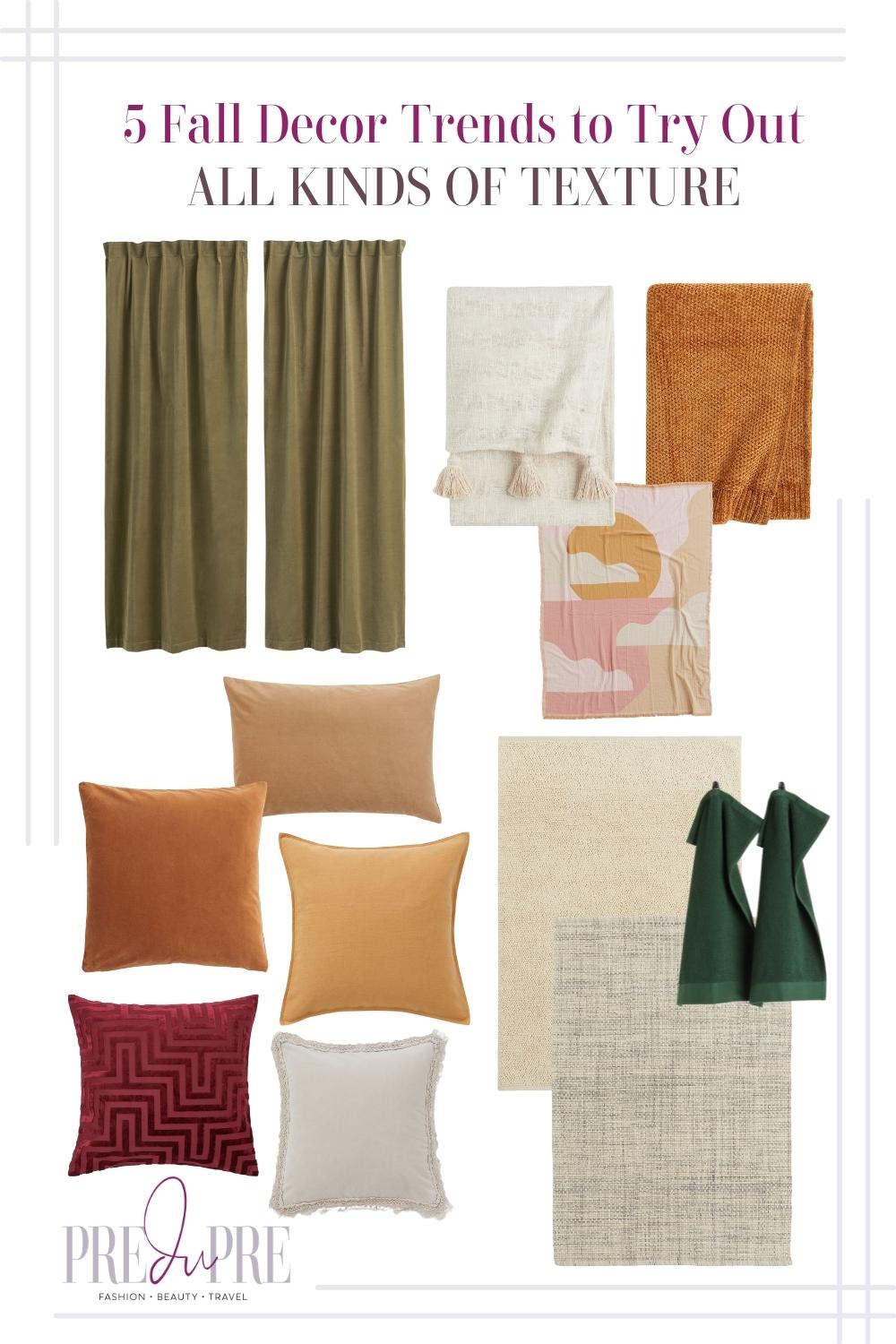 5. Fall Decor Trend – Curves
One of this year's trends is curve appeal. We're seeing it in furniture like curved chairs and rounded coffee tables along with other accent pieces, which I've rounded up for you below.