Deck out your home to be the spookiest one on the block with these Halloween decor ideas!
Disclosure: Some of the links on this post are affiliate links, which means I may receive a small commission if you click a link and purchase something I have recommended. While clicking these links won't cost you any extra money, they will help me keep this site up and running and keep it ad-free! Please check out my disclosure policy for more details. Thank you for your support!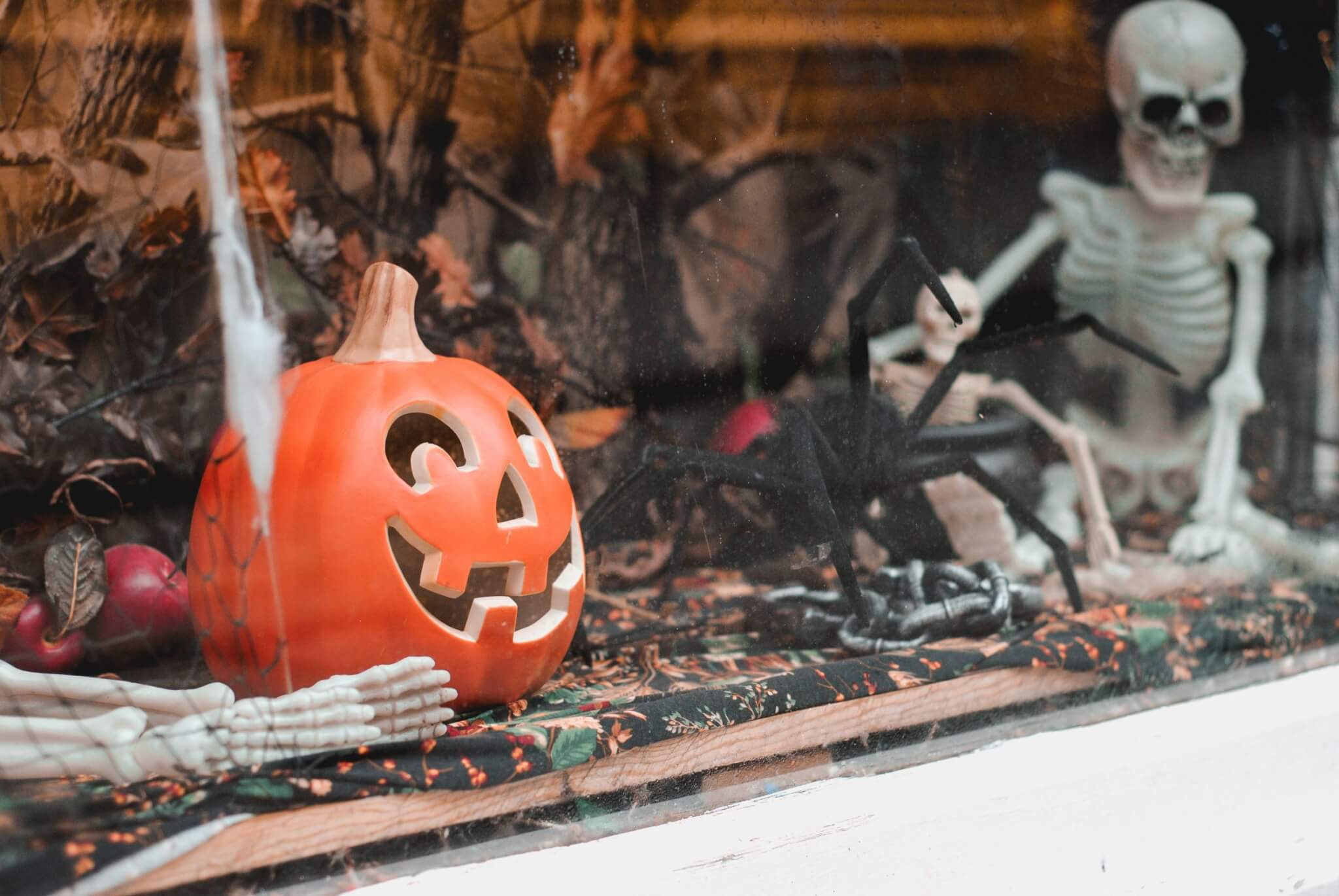 Happy Spook-tober! Oh wait it isn't October yet but that doesn't mean we can't get ready to decorate for Halloween! Halloween may mean candy, cute costumes, and trick or treating; for us adults, it means decorations galore! If you want to decorate early, this post is for you!
I've rounded up 5 must-have Halloween decor: skulls & skeletons, ghosts, creepy animals, pumpkins and jack o' lanterns, and witches. I've chosen my favorite Halloween decor finds from Pottery Barn, West Elm, and Wayfair that will bring spookiness to your door.
Double-click on the photos below to shop for your favorite item! Shop them while it's hot before they go out of stock!
While you're here, don't forget to read my other post on how to decorate for the fall season!
Halloween Decor Must Have – Skulls and Skeletons
When you talk about Halloween, skulls and skeletons instantly come to mind. Whether decorating your lawn, front porch, or interiors, these boney decors will be a great addition. Don't forget to elevate your game by adding props! For example, dress them in hats (a pirate hat would be fun), bowties, spiders, etc. Assemble the skeletons as living beings like sitting down with a book, playing the guitar, or even drinking!
Halloween Decor Must Have – Ghosts
Another automatic Halloween decoration that comes into mind is ghosts. You'll see a lot of them this season from the cute kind to the spooky. I've rounded a couple of cute kitchen stuff, like this cute ghost mug, which will make morning coffee hotter, and these ghost serving sets, which will look great for guests. Of course, if you want to go all out, I've got the ghostly lawn decor. If you want subtle yet fun, a simple artwork will do.
Halloween Decor Must Have – Creepy Animals like Spiders and Bats
Halloween is the perfect time to bring in spiders, bats, and crows! You may not like them for the rest of the year, but they are perfect for Halloween! Put them on your mantle, walls, tables, or outside. Place them on top of your pumpkins, windows, branches, etc. If you're having a party, add the spiders as ring holders or have them come out of a bowl! Add them to your costume for extra creepy points!
Halloween Decor Must Have – Pumpkins and Jack o' Lanterns
When fall hits, the pumpkins pop out, and so do the Jack-o-Lanterns! These orange goodies are sure to add the holiday spirit to your home.
Halloween Decor Must Have – Witches
It wouldn't be Halloween without the crazy ladies that cause havoc on Halloween – witches! Whether it's a harmless witch hat or a spooky life-size decor, these decors will surely bring the creeps this season.