Napa Valley – does anything more need to be said? The name alone brings images of rolling vineyards, amazing cuisine with the perfect wine pairing, world-class spas, and an excellent climate for outdoor activities. But did you know the origin of the name, one of the most famous in the world, is a mystery? There are many questions (including why did the name change from Nappa to Napa?) that date back to when Indian tribes inhabited the area before California became a state. The consensus is the name origin is from the Wappo tribe, but there is debate among the scholars on the meaning of the word – the mystery continues. One thing that is NOT a mystery is where you should stay when you visit this one of a kind region. Book your stay at the Andaz Napa, which perfectly epitomizes the Napa experience.
This is a sponsored post with the Andaz Napa where I received a complimentary stay. I do not earn commission from any bookings or affiliate sales. As always, my reviews remain honest, and all opinions are my own.
About Andaz Napa
The Andaz Napa, part of the Hyatt family of hotels, opened in 2012 and is the perfect blend of form and fit for the region. The hotel is in the west district of the city, where colorful and pristine architecture surrounds it. The drive in through local neighborhoods of beautifully maintained homes sets up the overall vibe you get in Napa. That feeling continues as you enter an open and spacious lobby, which feels more like a welcoming and cozy coffee shop, than a formal hotel with a desk separating you. You check in at an open counter which has a warm feel to it, keeping the interaction very casual but still professional. During check-in, they provide a complimentary glass of wine (so Napa, right?! Love it!). On the wall, as you walk in, there is a map of the valley, and the locations of some of the wineries found in the area. There is a comfortable seating area to relax in if you are meeting someone. There is also a nice bar area where you can enjoy some of the region's wines, or have the bartender blend you a unique drink to compliment your stay. Watching him put on a show as he mixes the drink is half the fun! There is even a complimentary wine tasting in the evening (say what?)!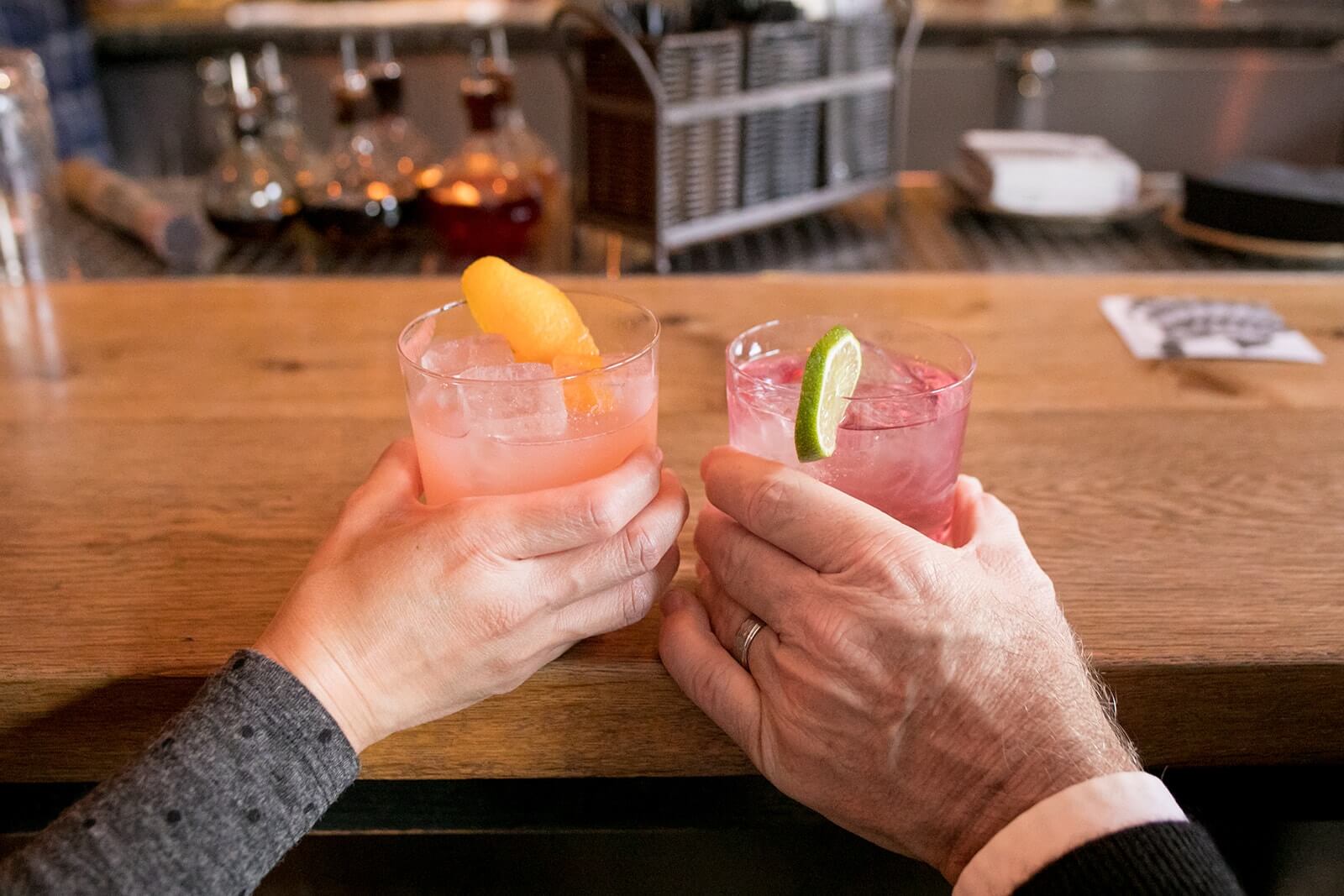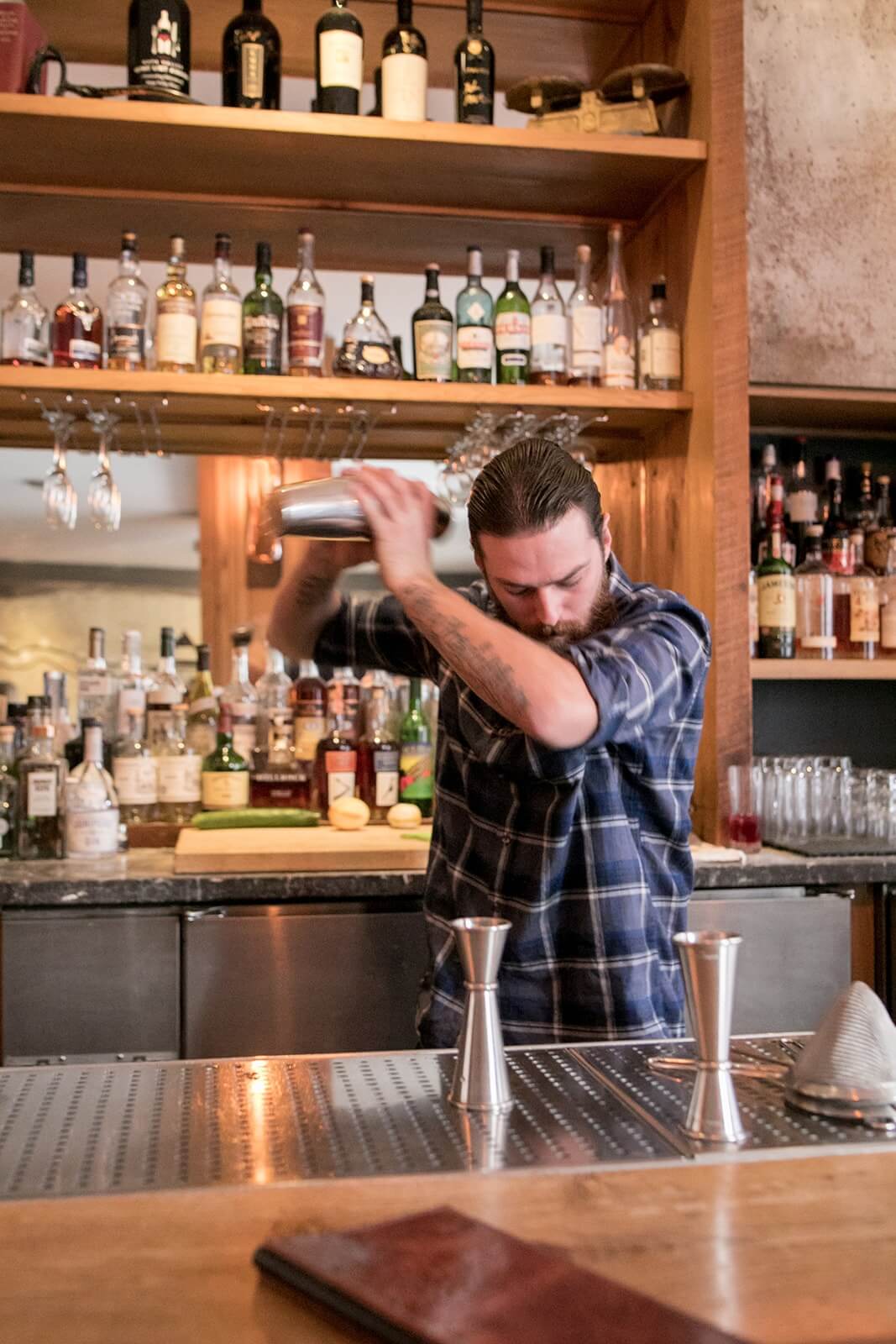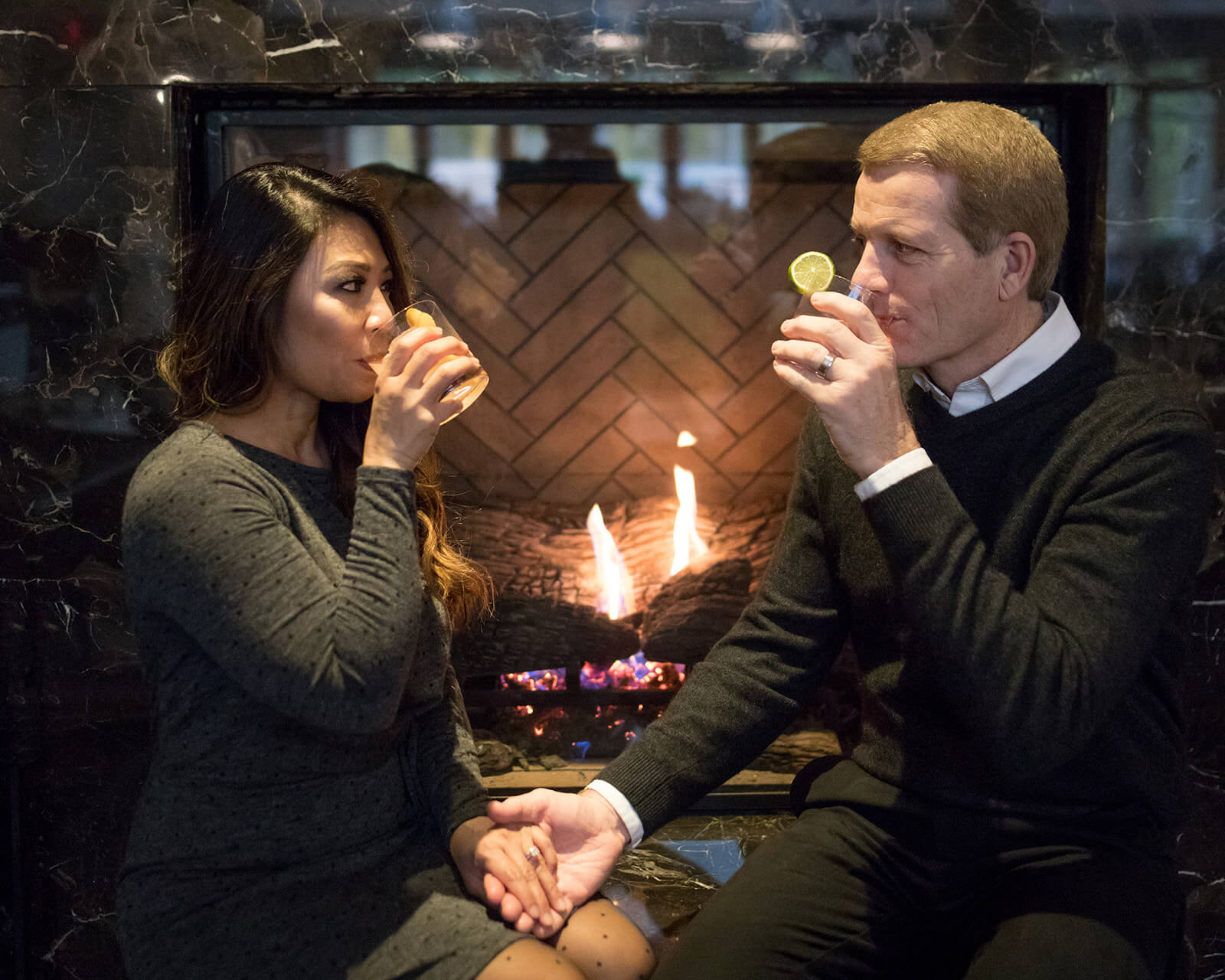 There are no gym and spa on site. However, they provide complimentary access to a gym adjacent to the hotel which includes a lap pool, and they partner up with a day spa nearby if you need that extra pampering.
The Room
The five-story Andaz Napa has 141 rooms and includes 89 oversized lofts and suites. The rooms feature hardwood floors, white marble bathrooms with walk-in showers and rainfall showerheads. Some suites also include a freestanding soaking tub and a dual-sided fireplace which adds to the overall experience. The room finishes off with dual doors leading out to a large balcony. Complete with a small table and chairs, enjoy a beautiful cheese tray with wine as you take in lovely views of downtown. After a long travel day, it is a great way to start the trip. The room also has a sitting area, complete with a flat panel TV to relax by the fireplace at the end of the day. The king size bed, complete with luxurious bedding, is incredibly comfortable. It also has a flat panel TV. The dual-sided fireplace offers an excellent way to warm up the room and provide a romantic setting. As you can tell, it is a top-shelf setup, complete with the right touches of upscale but very comfortable accommodations.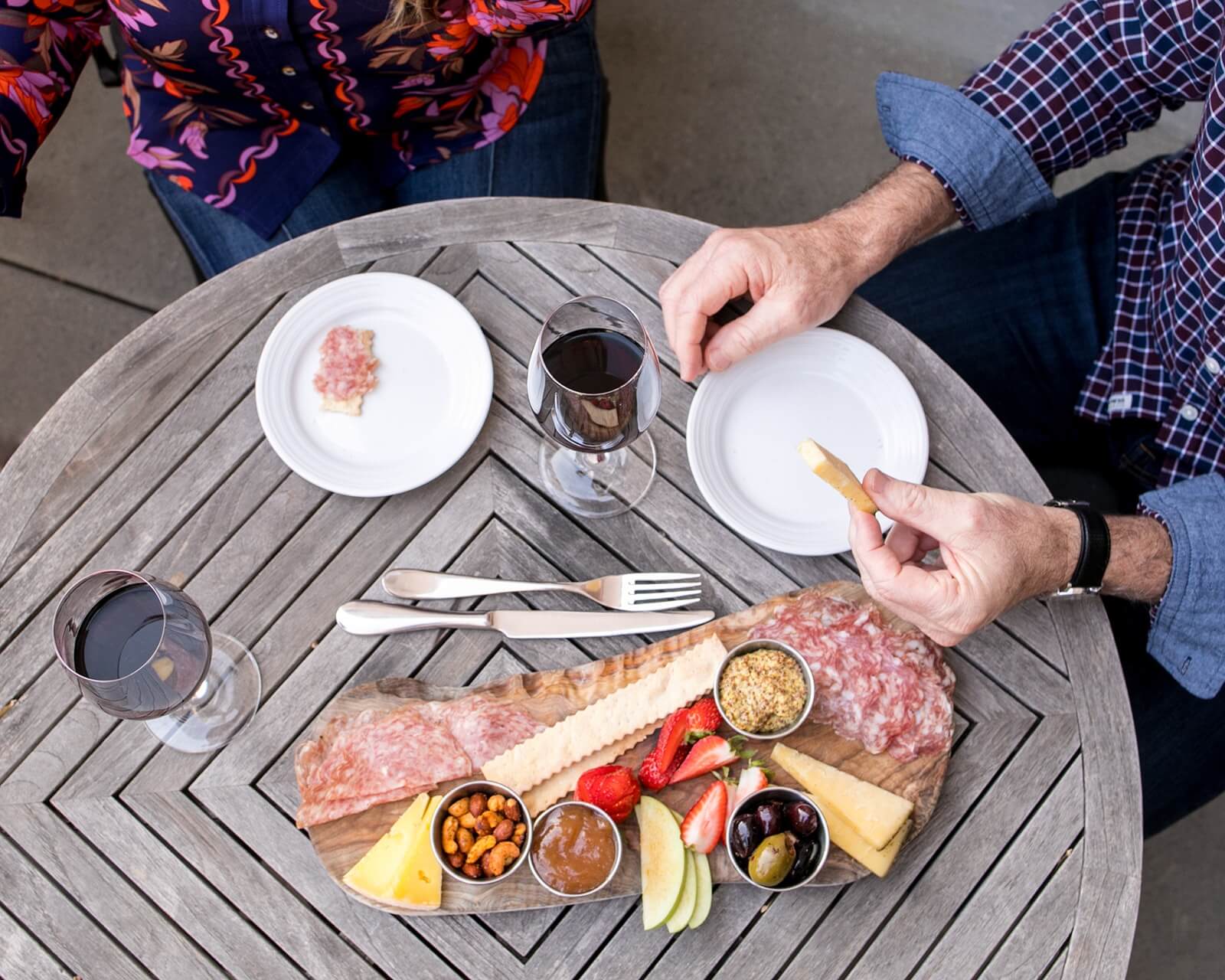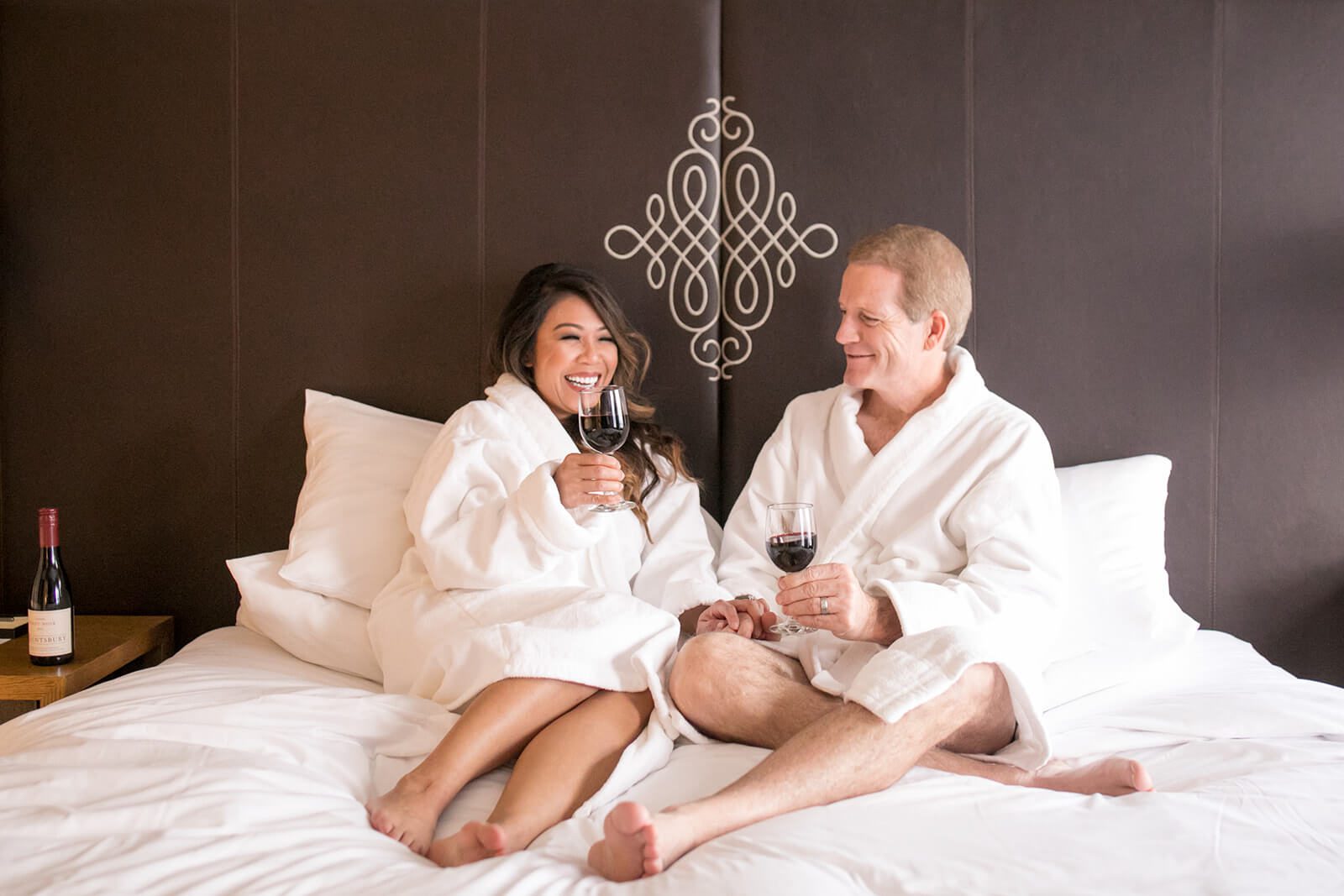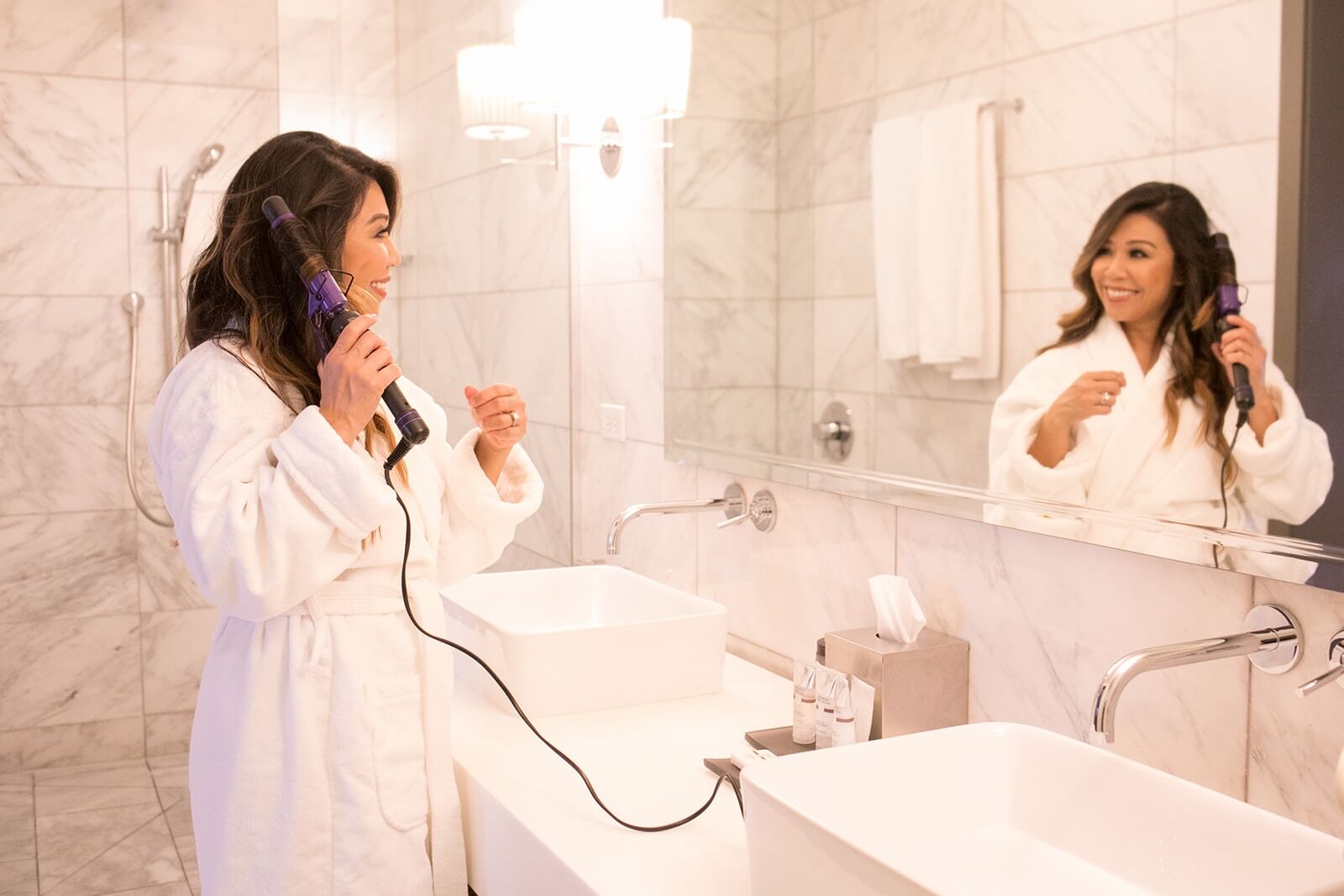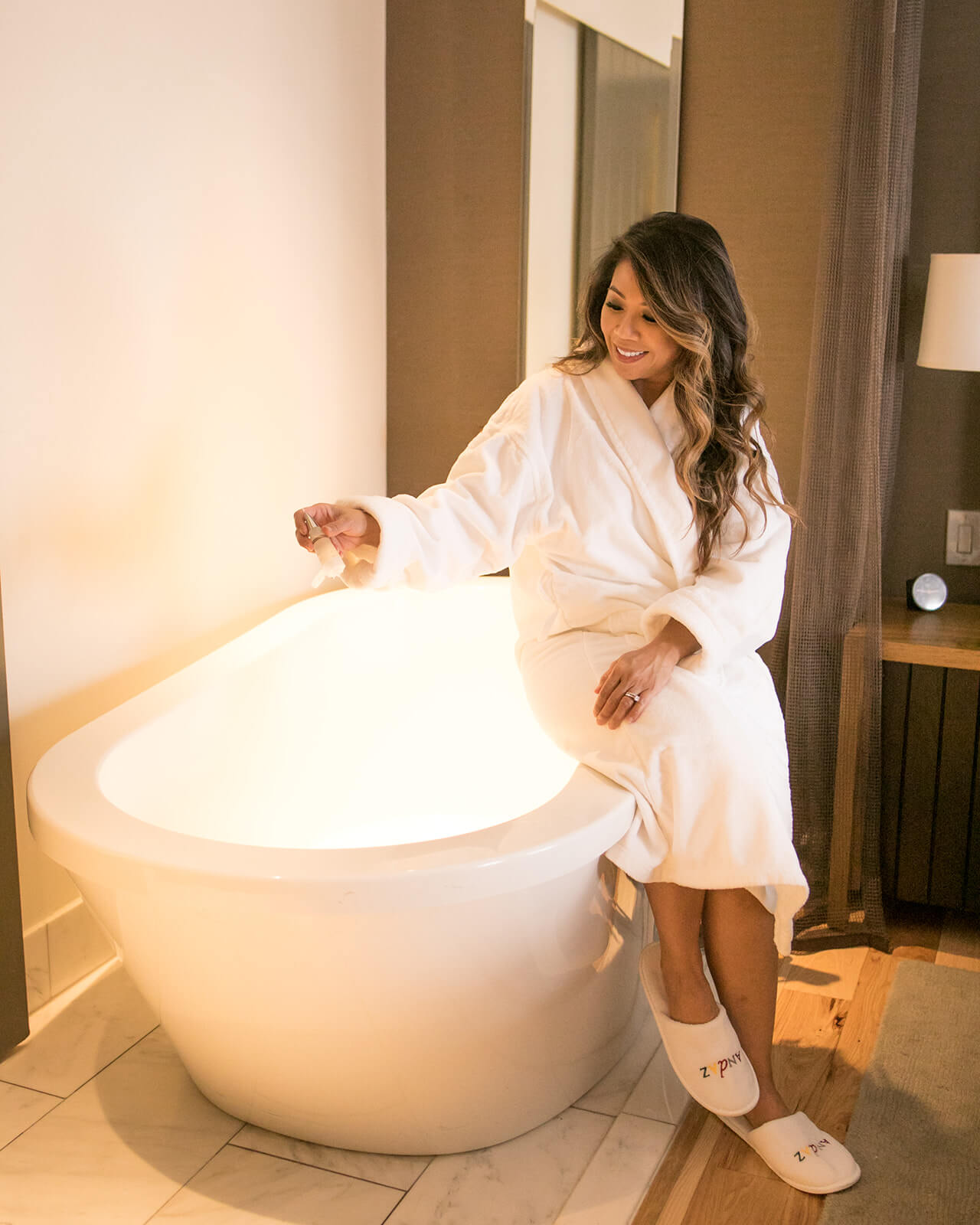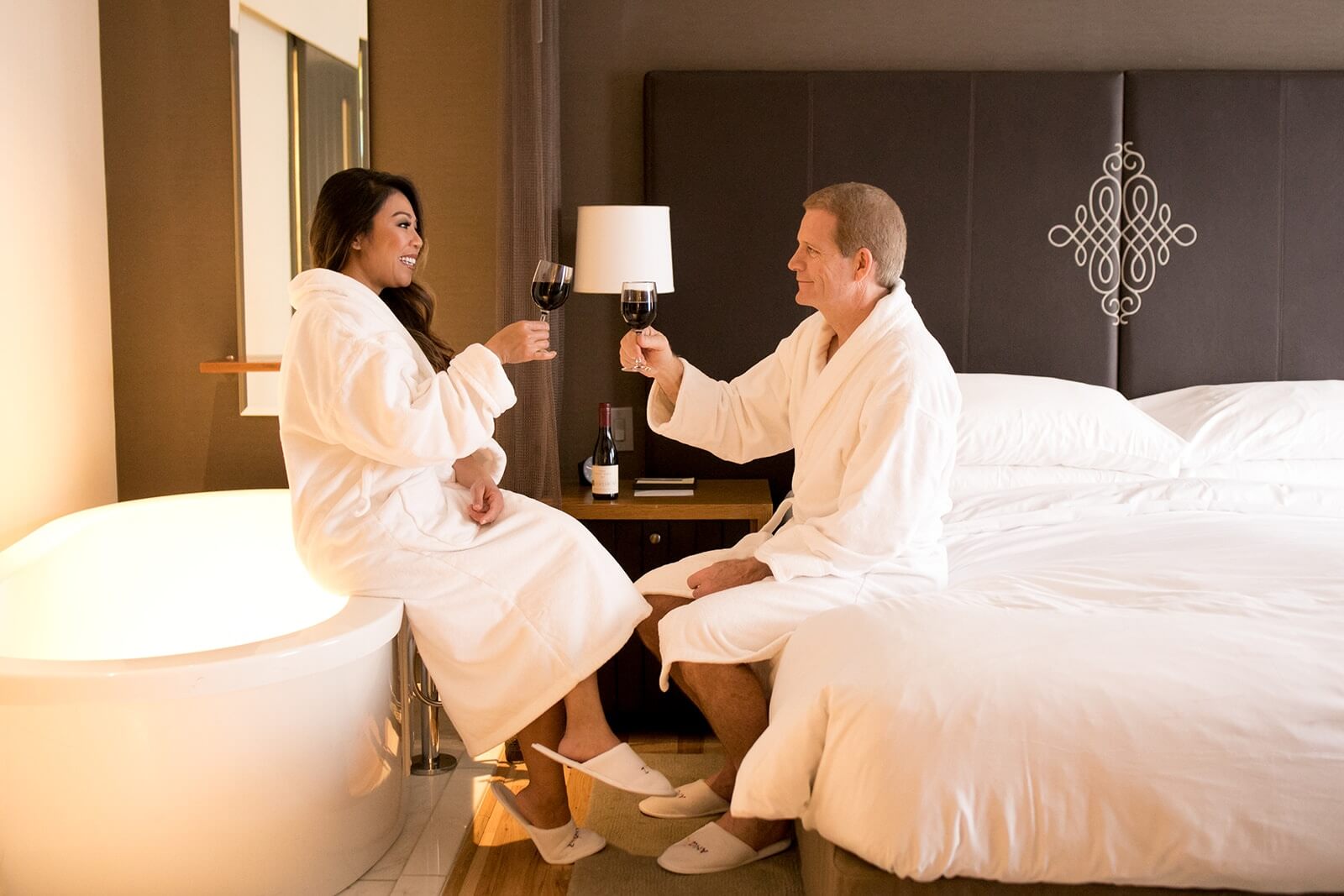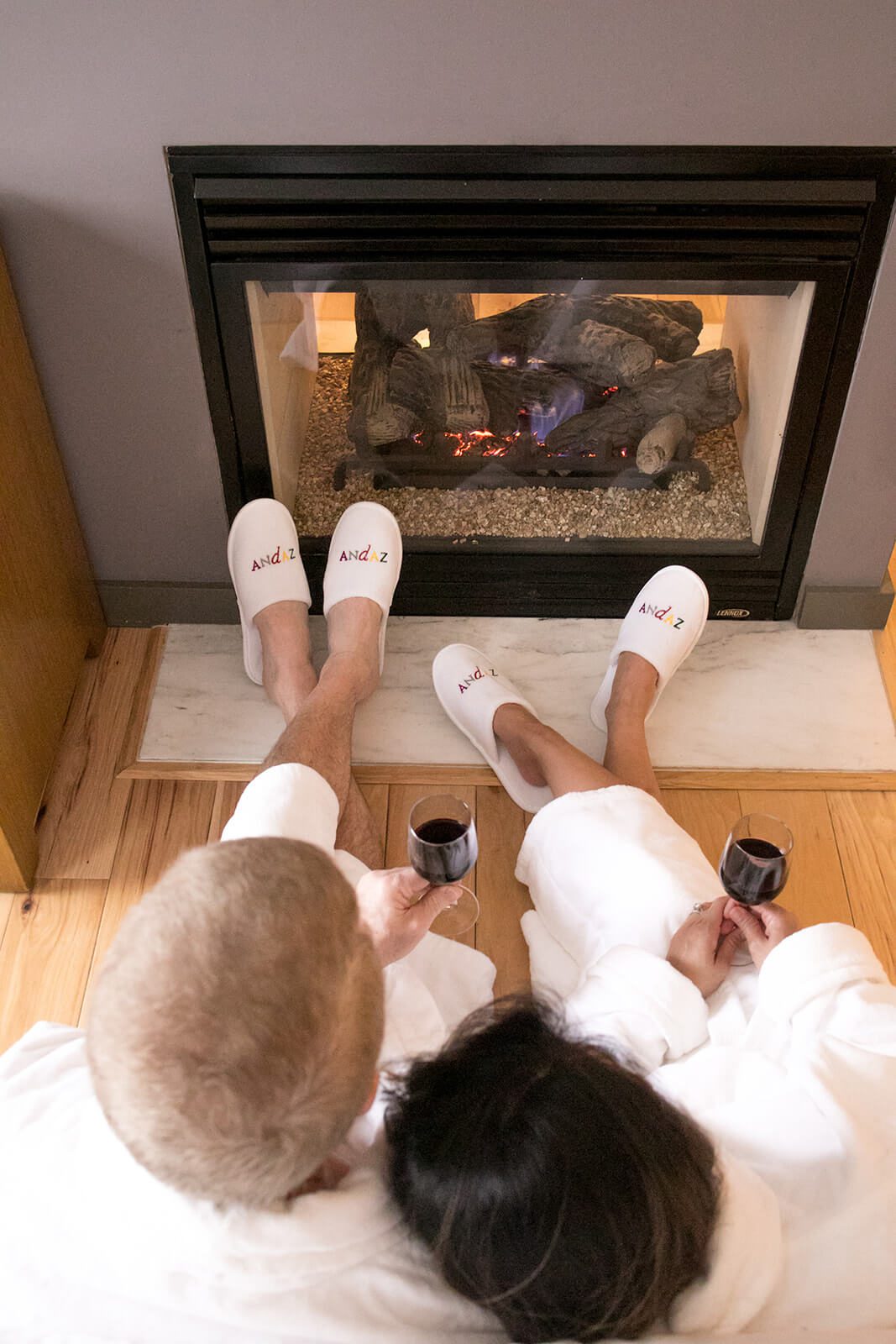 The hotel has a restaurant with an oversized fireplace to keep the space cozy on those chilly nights. It also has the Mercantile Terrace, a large outdoor place, complete with two fire tables and several cabanas, to enjoy conversation, cocktails and local fare from their restaurant. It is nice to enjoy the outside setting, nearly year-round, given the great weather in the area.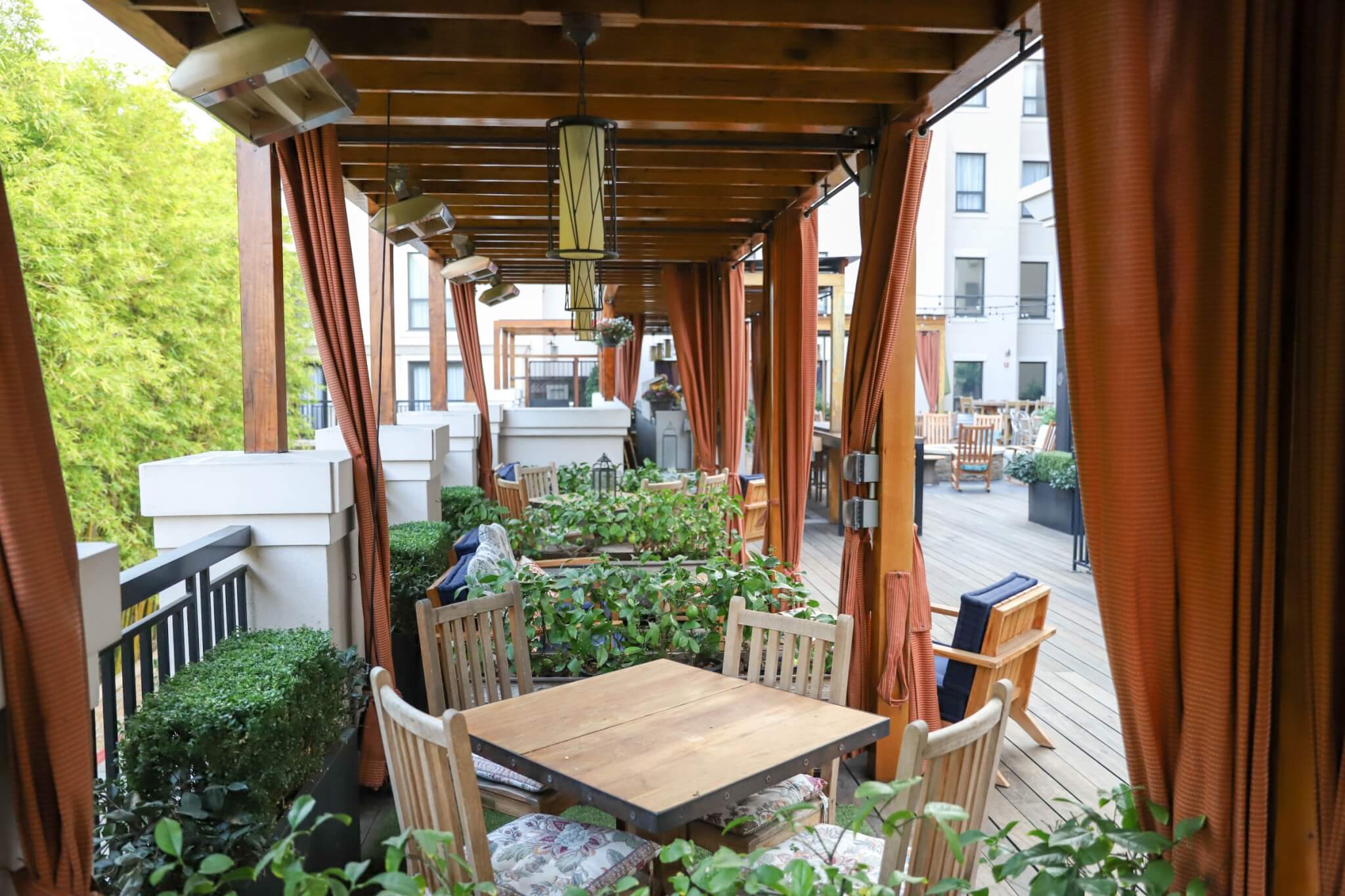 Things to do in Napa Valley
I think the first one is a given – wine tasting! There are over 400 wineries in Napa Valley spanning from little, private, and undiscovered wineries to grandiose European-inspired estates! Enjoy breathtaking and panoramic views of vineyards against mountains or by a lake while sipping on delicious rich and diverse wines of the Valley. You can even have picnics at some of these wineries (weather permitting). One of our favorites is V. Sattui in St. Helena. My husband and I got married there, so this winery is near and dear to our hearts! We suggest the Preston Cabernet and the Reserve Pinot Noir.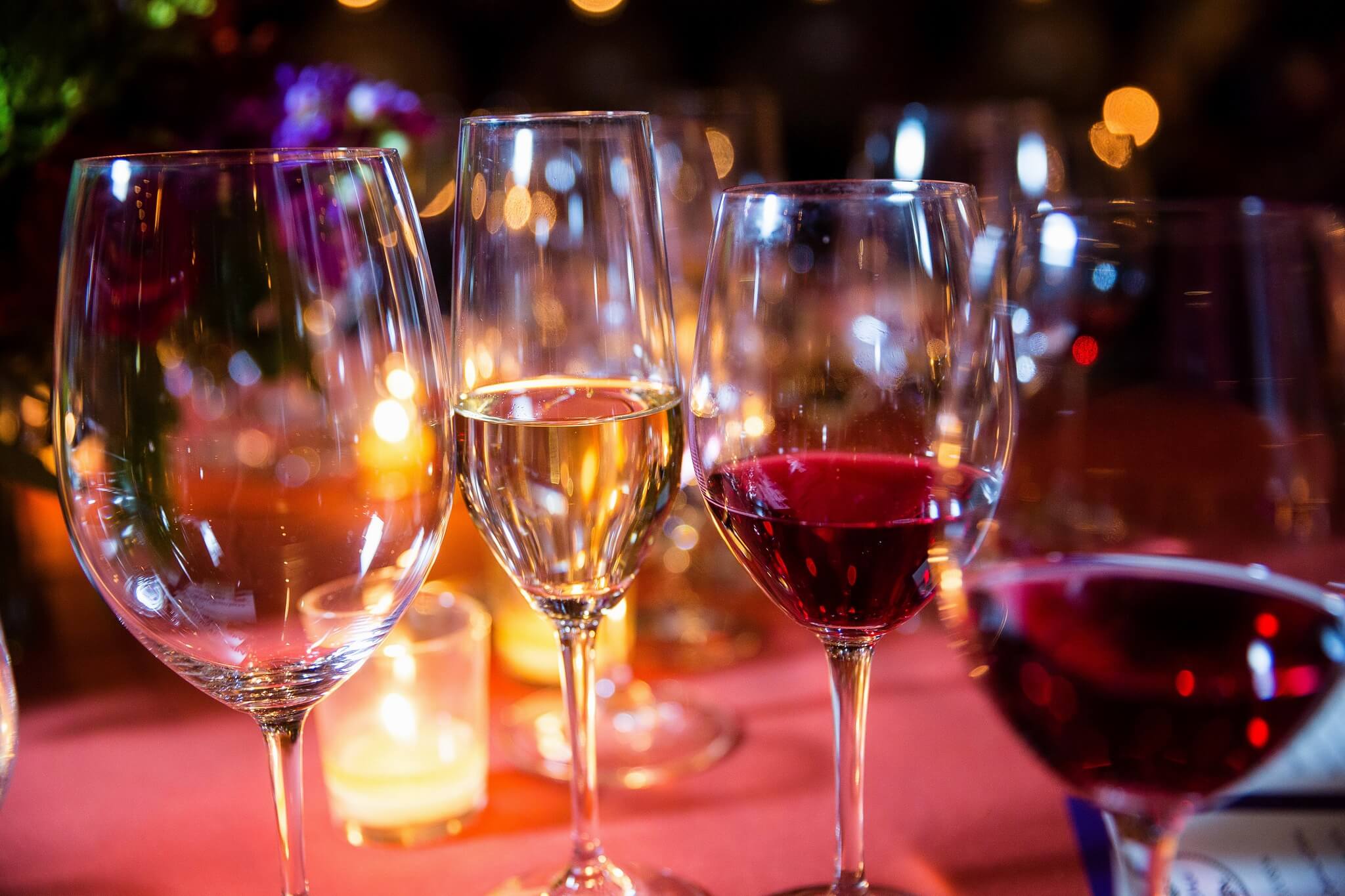 How about treating yourself to some quiet, relaxing day at a spa? We recommend the Silverado Resort and Spa for massage. Though the rooms are a bit dated, the facilities are clean, and the amenities were plentiful. The attentive attendants provide excellent customer service. The massage service was just spectacular! We conclude this spa's goal is to improve their client's health and wellness by way of massage, and they sure did not disappoint! Another treatment to consider is a mud bath! Calistoga is the best place for this due to the natural thermal springs in the area. Mud bath benefits have been noted to alleviate joint and muscle pains, remove toxins out of the body, and take away stress.
Feeling a bit adventurous? Take a hot air balloon ride from Napa Valley Balloons and view the magnificent land of rolling hills! My husband and I purchased a package from the Andaz which included the ride and breakfast at the Domaine Chandon. I was a little nervous about the ride, but the pilot made you feel comfortable by sharing his flying experience and explaining what to expect on this ride. The day starts early with a hotel pickup at 5:30 a.m. (yep, 5:30 a.m.), and they provided a light breakfast of pastries and beverages. The reason for the early start is due to the winds being calm during the early morning hours. It was fun to watch the crew get everything set up, and it didn't take long before we got going up in the air! The ride was smooth and other than people talking (there were a total of 15 people), it was eerily quiet up there! The journey can take anywhere from 1 to 1.5 hours, depending on wind conditions. The pilots try to land in the same area, but again, depending on wind conditions, landing locations may occasionally change. If you purchased the breakfast-included option (which I highly recommend), the hot breakfast awaits (complete with mimosas, of course) and is a great way to top off that unique hot air balloon experience!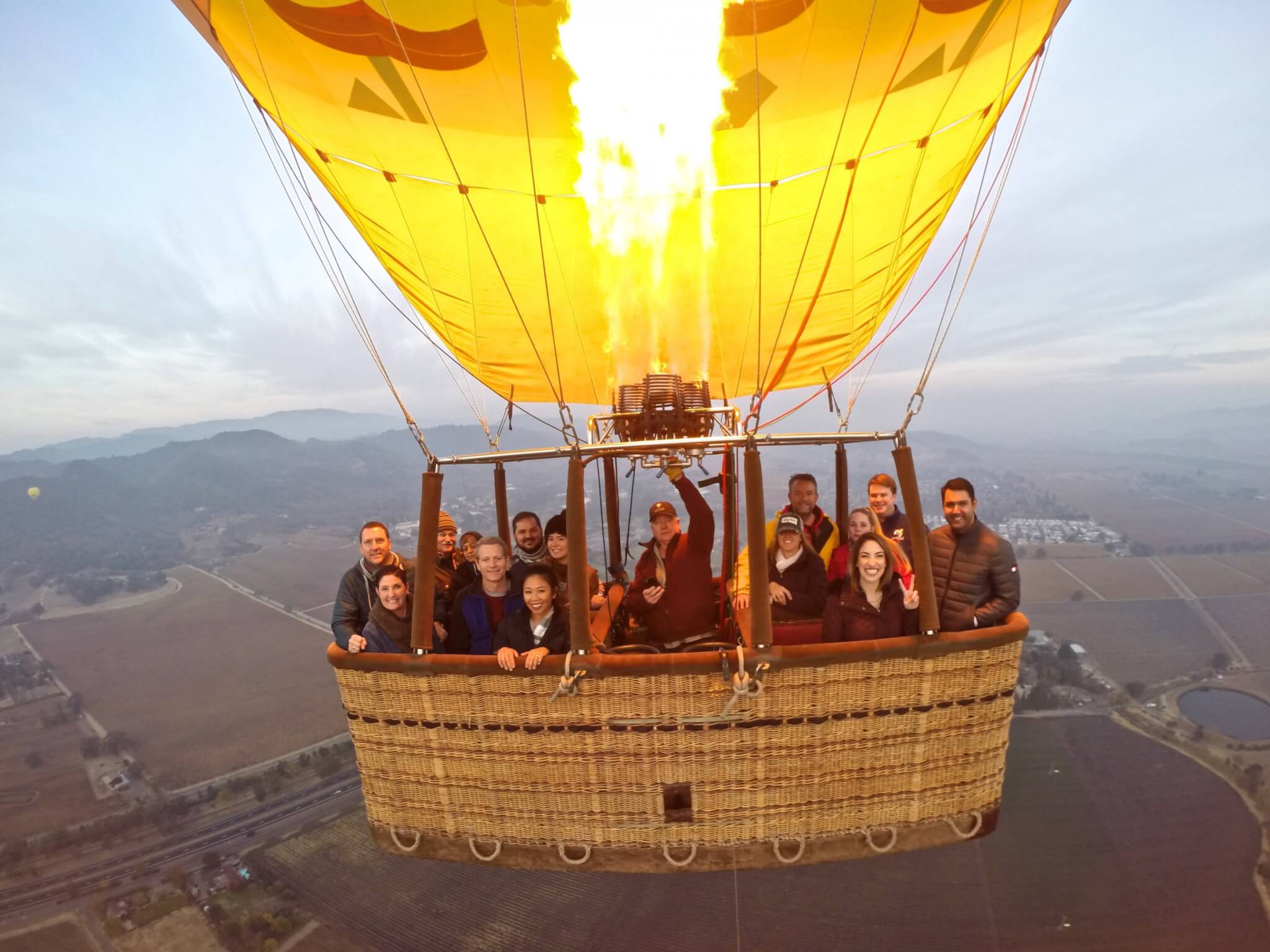 Places to eat
There is no shortage of great places to eat in the area. Within walking distance of the hotel, dine at the Alexis Baking Company (ABC). Order the Huevos Rancheros for a delightful and hearty meal! For lunch, Gott's Roadside is a must! In addition to the traditional burgers, hot dogs, and shakes, they offer an eclectic menu of California-inspired menus like seafood (ahi tuna crispy tacos anyone?) and salads (citrus and avocado chop – yum!) and many more! Oh, and they also serve beer and wine! Initially started in St. Helena, this restaurant has now expanded to a few other locations in the Bay area. For dinner, it would be amiss to not eat at Mustard's Grill! I have wanted to come here for years, and boy did it exceed my expectations! It's one of the first restaurants to serve "farm-to-table" dining. Try the baby back barbequed ribs – it's not fall off the bone, but the flavor is outstanding! Another restaurant to consider is Rutherford's Grill. They serve modern American food. Our go-to is the Flying Tuna platter which is a fresh ahi tuna salad with avocado, mango, and mixed greens. The sweet and tangy honey-lime vinaigrette beautifully marries these ingredients.
The Review
The Andaz Napa is the place to be! Clean and spacious bedrooms, comfortable bed and luxurious linens, large bathrooms, great hospitality, and a beautiful lobby to take it easy – this is a great place to relax and a perfect location to be when in Napa.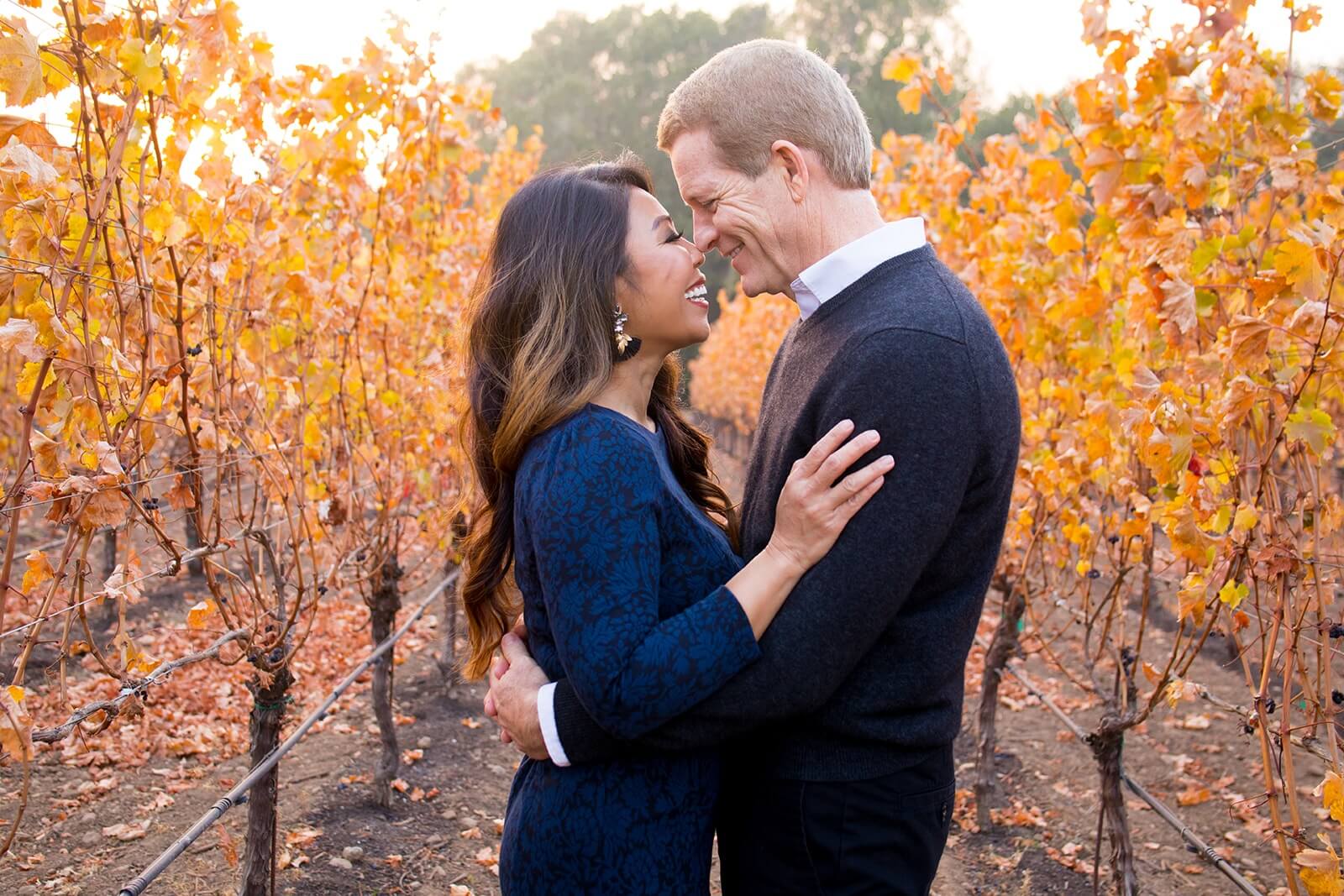 The hotel address is 1450 1st Street, Napa, CA 94559. Book your weekend getaway by going online or calling them directly at (707) 687-1234.