Looking for an easy appetizer to serve at your next gathering? How about this sweet and salty combination of smokies wrapped in bacon smothered in delicious brown sugar! Proceed with caution, though – these are highly addictive!
Disclosure: Some of the links on this post are affiliate links, which means I may receive a small commission if you click a link and purchase something I have recommended. While clicking these links won't cost you any extra money, they will help me keep this site up and running and keep it ad-free! Please check out my disclosure policy for more details. Thank you for your support!
This tasty bacon-wrapped smokies with brown sugar appetizer was introduced to me by my sister-in-law in South Carolina. The saltiness and smokiness of the bacon and sausage together with the sweetness of the brown sugar is just pure heaven! They are a real-crowd pleaser – always a hit whenever served!
With just three ingredients, you can't go wrong including this must-have finger food at your next event!
Ingredients
Instructions
Preheat the oven to 350 degrees.
Cut the bacon into thirds and wrap each sausage with a piece of bacon and secure with a toothpick.
Sprinkle brown sugar generously all over the smokies.
Place on a foil-lined baking sheet.
Bake for 35 to 40 minutes in the oven until the sugar has caramelized and the bacon has cooked thoroughly.
Serve immediately or place in a slow cooker at a low setting.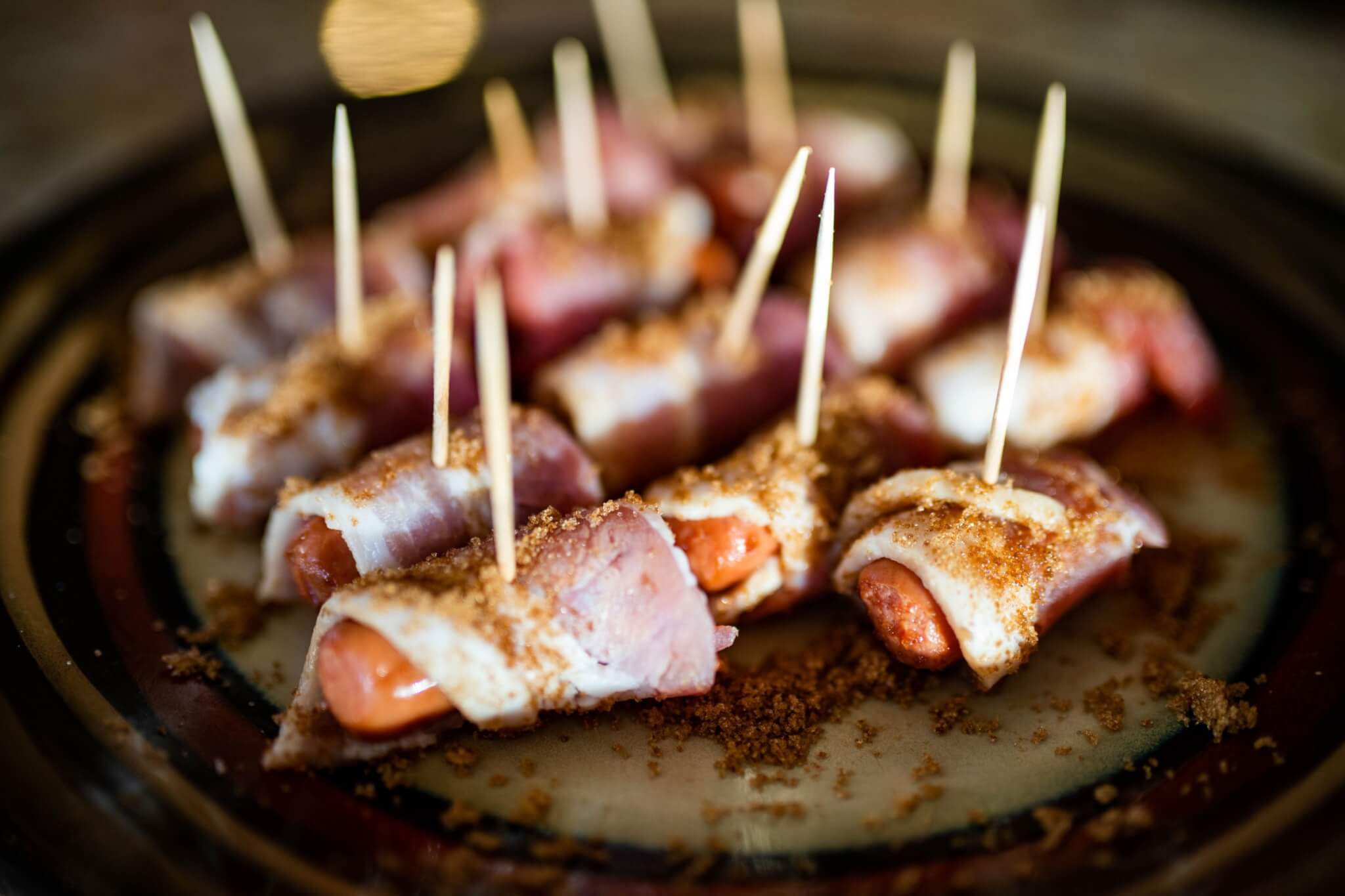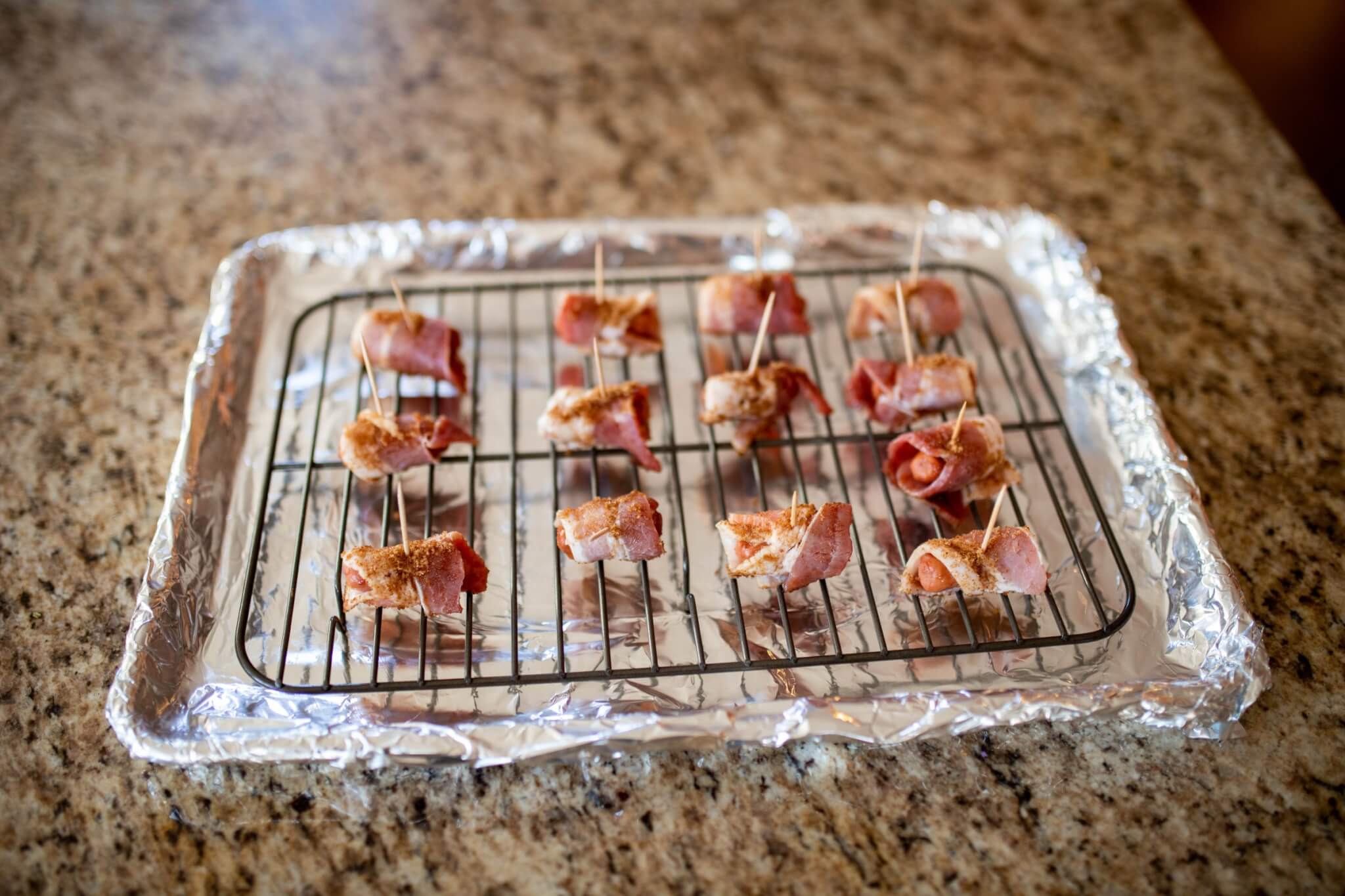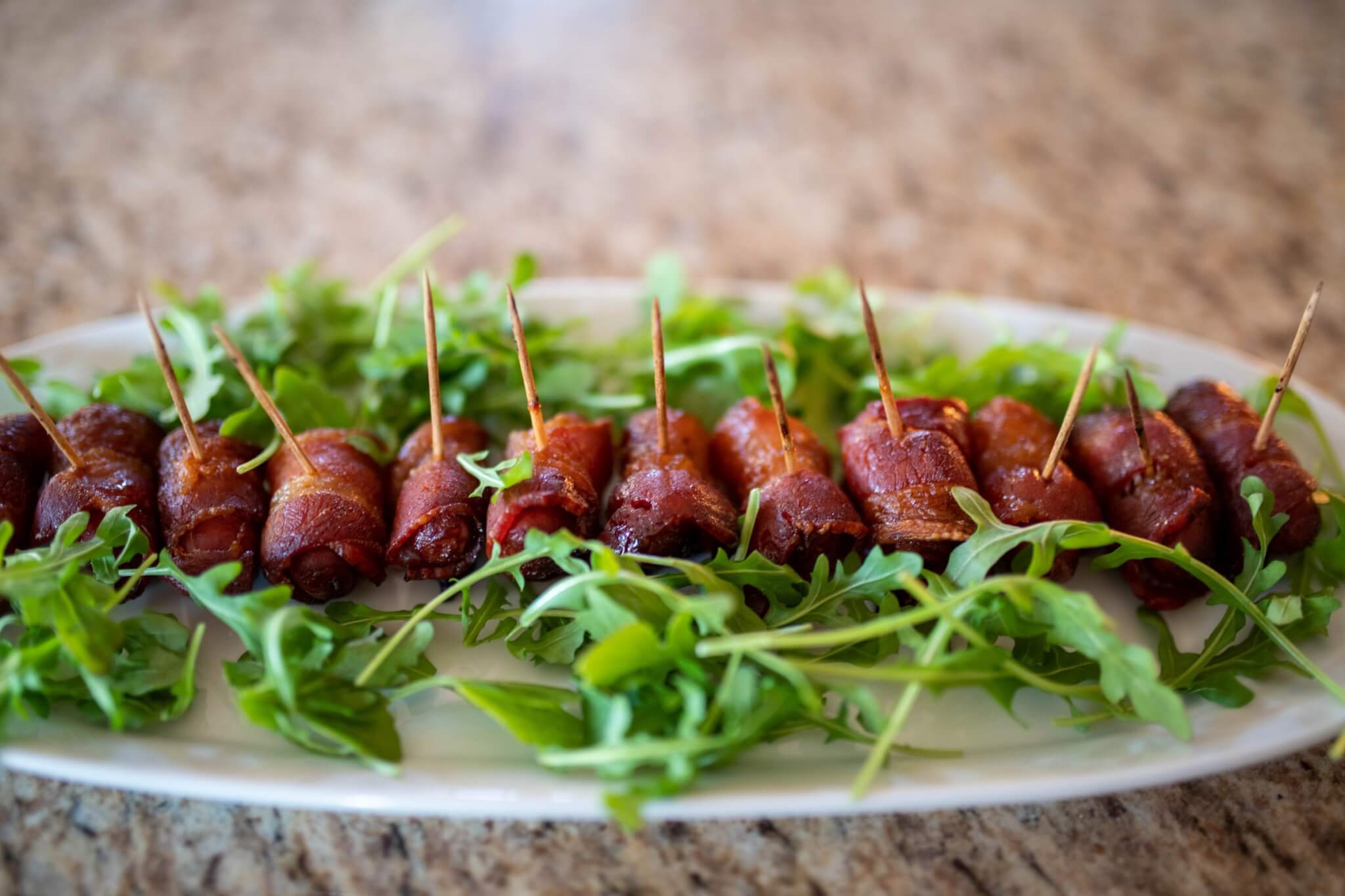 Be sure to make enough of these bacon-wrapped smokies with brown sugar, as these typically are the first ones to go at the table!
By the way, you may add spice to the sugar mix by adding black or cajun pepper. Alternatively, you may lightly brush the bacon-wrapped smokies with bbq sauce (we like Sweet Baby Ray's) then add the sugar mixture on top of that (yum)!
I have been told you may also freeze a batch of already assembled smokies, so you can just whip it out and bake it for that next party! You just never know when you need something for that last-minute gathering!
How many of you have tried this bacon-wrapped smokies with brown sugar? Any other renditions to this recipe you'd like to share?