In search for superior comfort in an everyday bra? Bali® Comfort Revolution® EasyLite™ bra is your answer! It's seamless and hugs every contour while it stays in place all day!
All photos were taken by Ksenia Pro Photography. Ksenia is based in the Washington DC metro area. She left her Finance career to focus on her true passion – photography! Her style is timeless, classy, yet modern. Learn more about Ksenia on her website or follow her on Instagram or Facebook.
** Thank you to Bali® Intimates for sponsoring this post. As always, my reviews remain honest, and all opinions are my own. **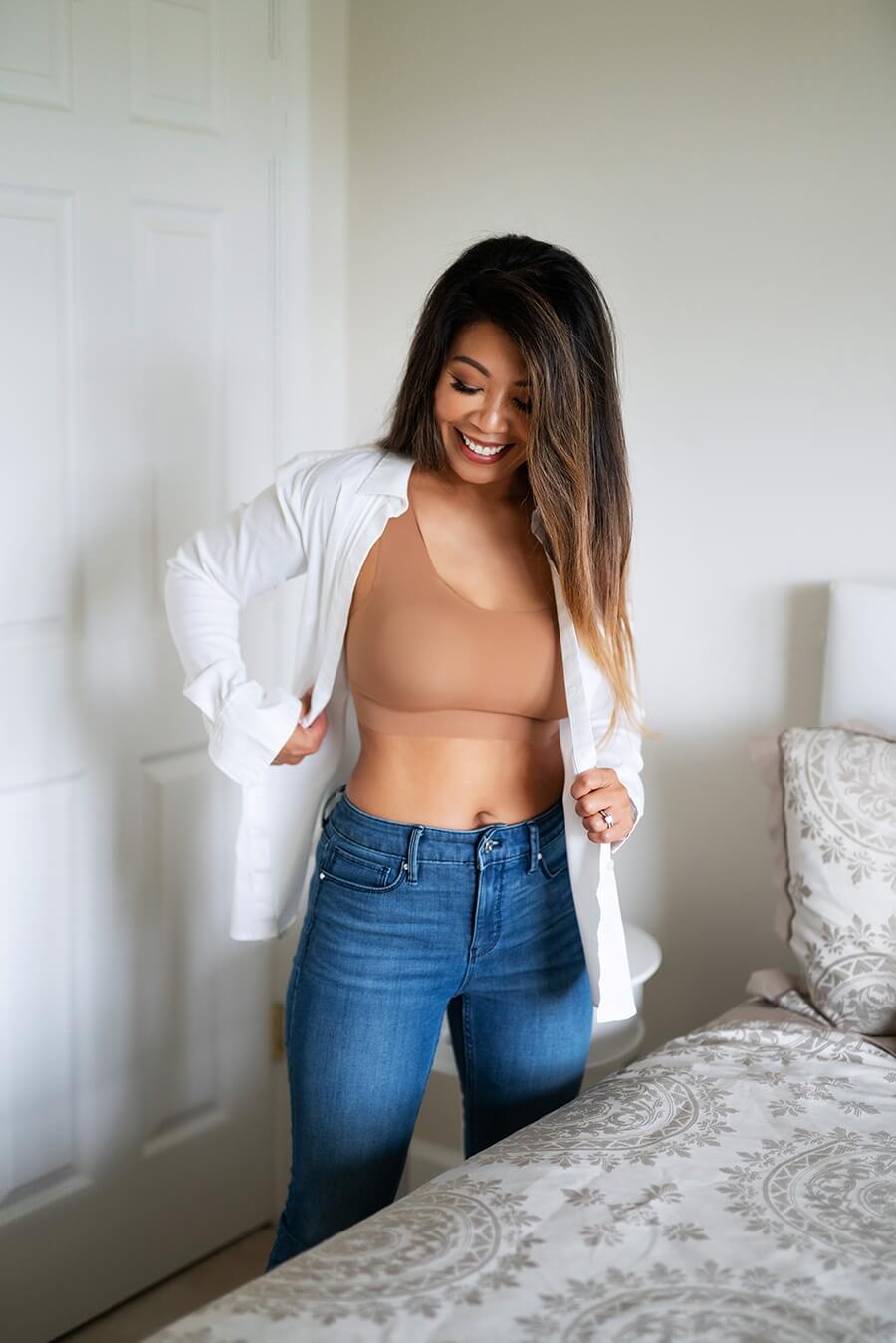 About Bali® Comfort Revolution EasyLite™ Bra
I am sure, at one point in your life, you've had a bra failure: straps falling off, underwire bra digging into your skin, or bra outlines showing underneath your clothing.
I have a recommendation for you. Try Bali® Comfort Revolution® EasyLite™ bra! The name pretty much sums it up – it is easy on the skin and light enough to wear all day! No wires, no seams, no hooks – just pure comfort!
Why I Like it
Bali® EasyLite™ bra is one of my favorite bras as of late. It's so light, soft, and smooth against the skin; sometimes I forget it's even there! The material is thin, so it sits nicely against your body and is not noticeable when you have it on. I have used it quite a bit recently and love wearing it, especially when traveling (it sure makes those long coast-to-coast flights easy and relaxed, as if you're not wearing a bra)!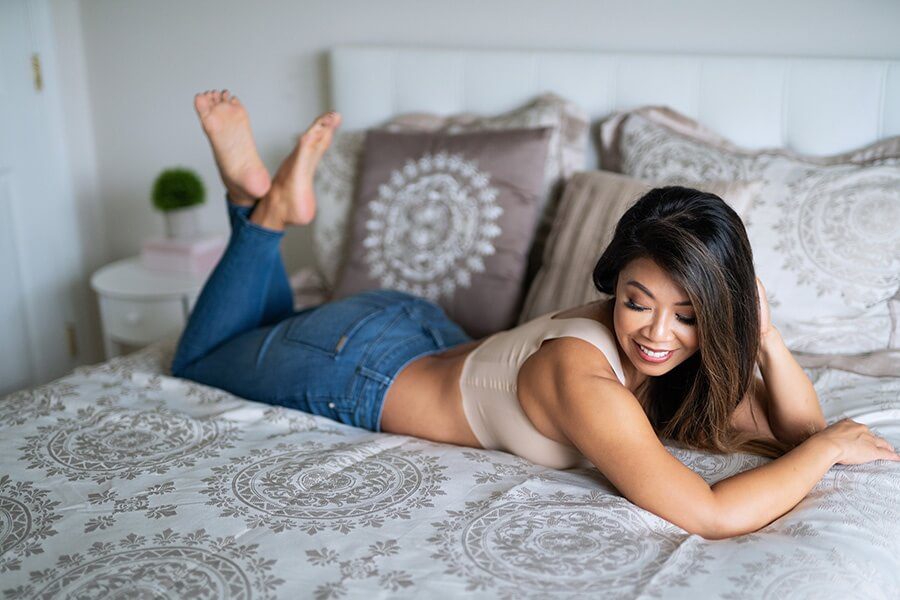 The stretchy material is made of Cool Comfort®, a fabric that wicks moisture to help keep you cool and comfortable. With their patented SmoothTec innovation, Bali® EasyLite™ bra is cleverly designed, so it stays in place and adjusts to your body! It's a snug and secure fit: no ride-up back, no straps falling off! The best news is it doesn't stretch out over time, so it's a good investment at an affordable price tag!
Additionally, the EasyLite™ bra has no hardware, so it doesn't dig into the skin. You can pull this over your head or step into it – whatever is easy for you. It provides a light to medium support and has full coverage with light padding in the front (FYI: the padding doesn't cover the entire cup). This is more of a natural fit, so you will not receive any lift from this bra.
Bali® EasyLite™ bra comes in ten colors, so you can match it closely to any outfit. The simple yet modern cami-like design has a scoop neck.
So if you want comfort for everyday use in your bra, give Bali® Comfort Revolution® EasyLite™ bra a go! You will be happy with it, and as a result, be confident knowing you have a bra that supports you (pun intended)!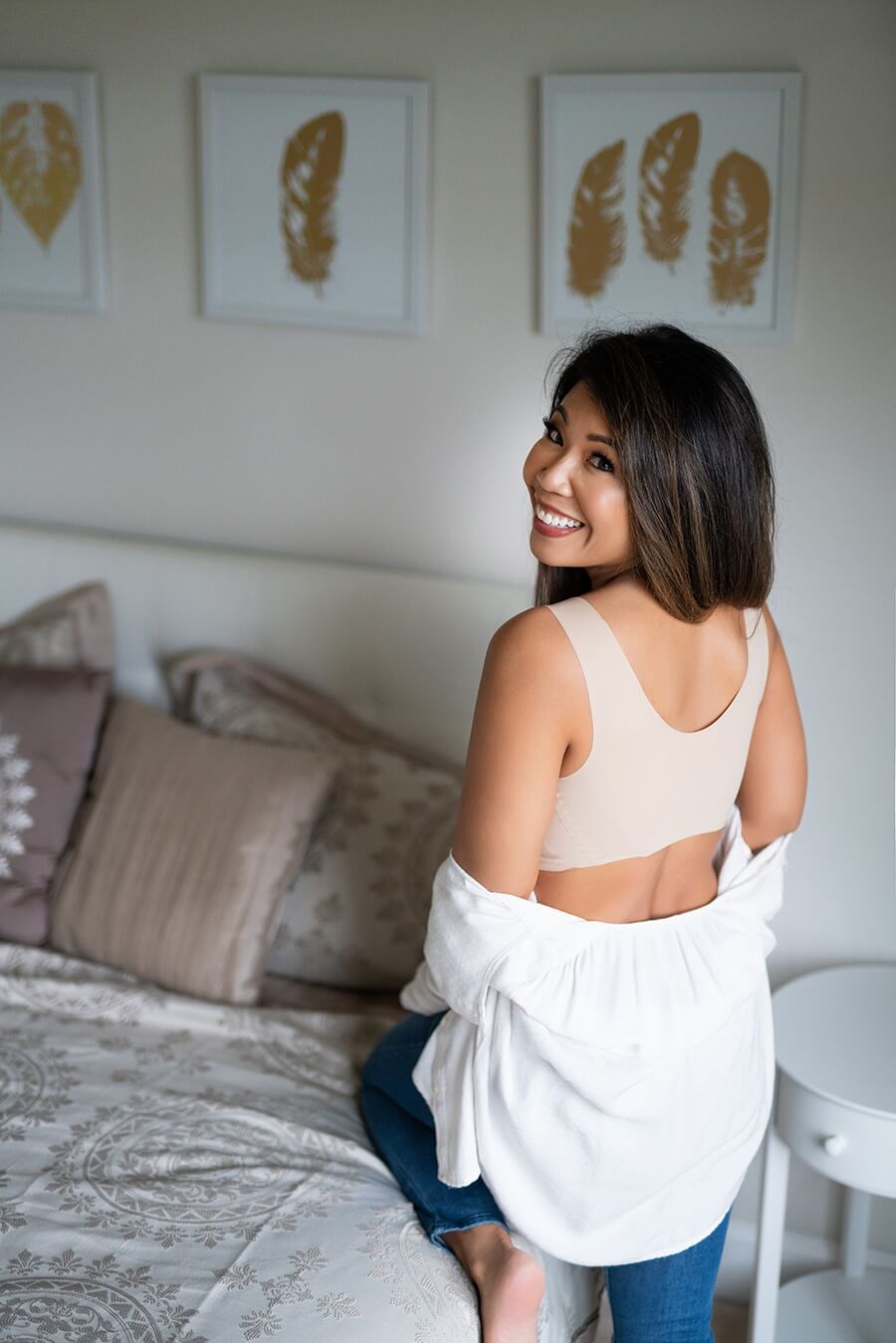 Where to Purchase
EasyLite™ is available online.