In need of fresh-tasting water away from home? Check out the Brita Filtering Bottle solution!
*This post is sponsored by Brita but the content and opinions expressed here are my own.
**There are some affiliate links below, but these are all products I highly recommend. I will never put anything on this website that I haven't verified and/or personally used. I may receive a small commission in exchange if you purchase through my links, that is at no additional cost to you. Please see my Privacy Policy + Disclosure for more information.**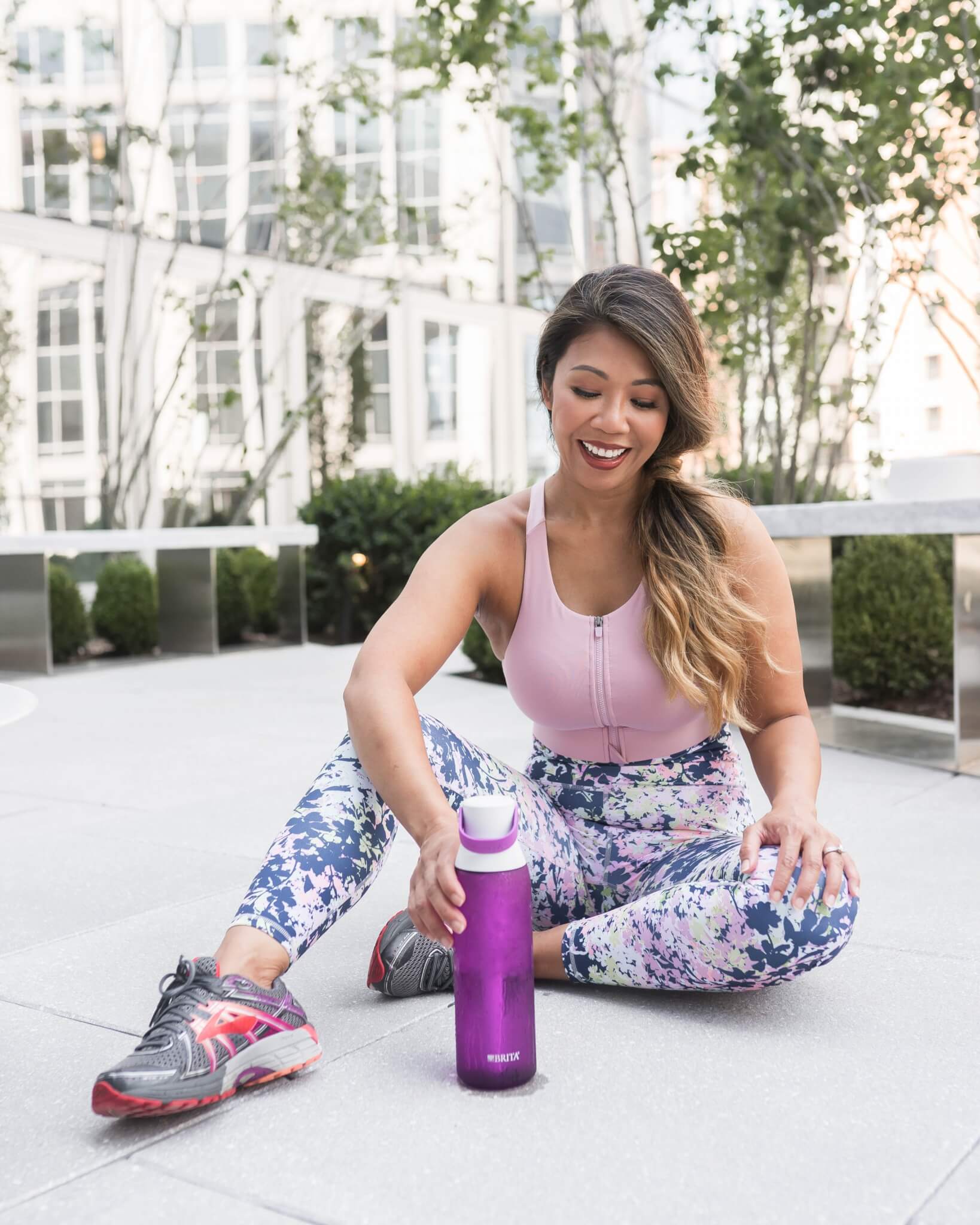 There are many convenient ways to get great tasting filtered water at home, but what about when you are away from home? Where do you go to get clean, filtered drinking water? Most of us probably carry around one of those disposable plastic bottles of water, but we know the problems those bottles have become. Well, I'm here to share with you a better way to get clean, great-tasting, filtered water on-the-go through reusable Brita Filtering Bottles!
About the Brita Filtering Bottle
Brita Filtering Bottle is a 26-ounce reusable plastic bottle with a filter built-in. It has a fixed carrying loop, so it's easy to hold as you walk around. It comes in six different colors, or you can get it in stainless steel. The bottle is dishwasher-safe (top rack only) and is BPA free. The enclosed easy-sip straw can be used upright. When you purchase, it comes with one replaceable filter which needs to be changed every two months. It has a leak-proof lid, so you don't have to worry about it spilling at your office desk or during that important meeting at work.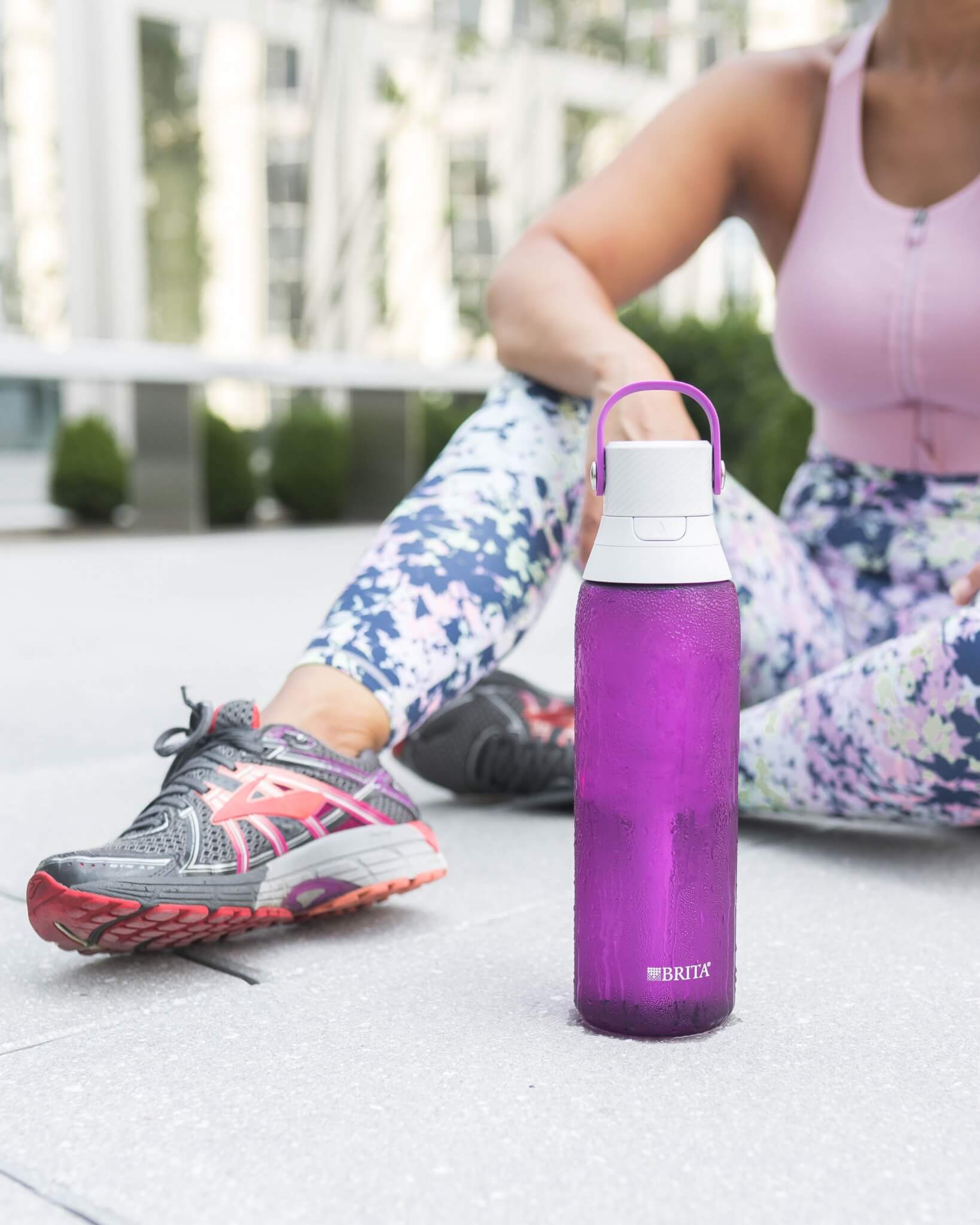 What Does It Filter?
This Brita Filtering Bottle cuts down the taste and smell of chlorine. It also filters impurities like particulates (Class VI) found in tap water, giving it a better taste.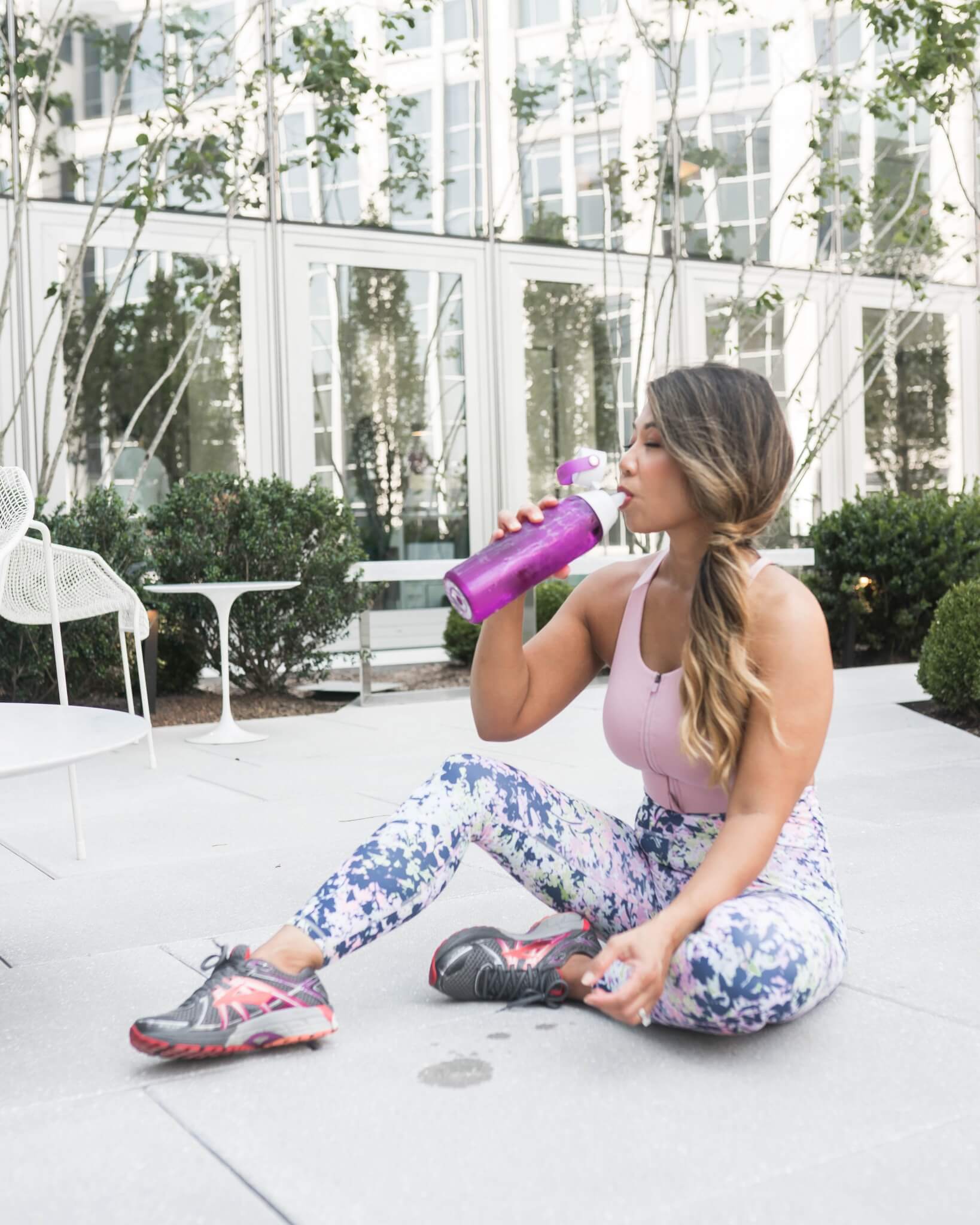 Why Use?
It is so convenient to take this reusable Brita Filtering Bottle anywhere! How many times have you been at the airport and purchase a water bottle that nearly costs $5 for a 16.9-ounce bottle? With a one-time investment of less than $20, you'll be able to get rid of the single-use water bottle (talk about saving money in the long run)! Just make sure it's empty when you go through security, and you can fill it up once you get through TSA.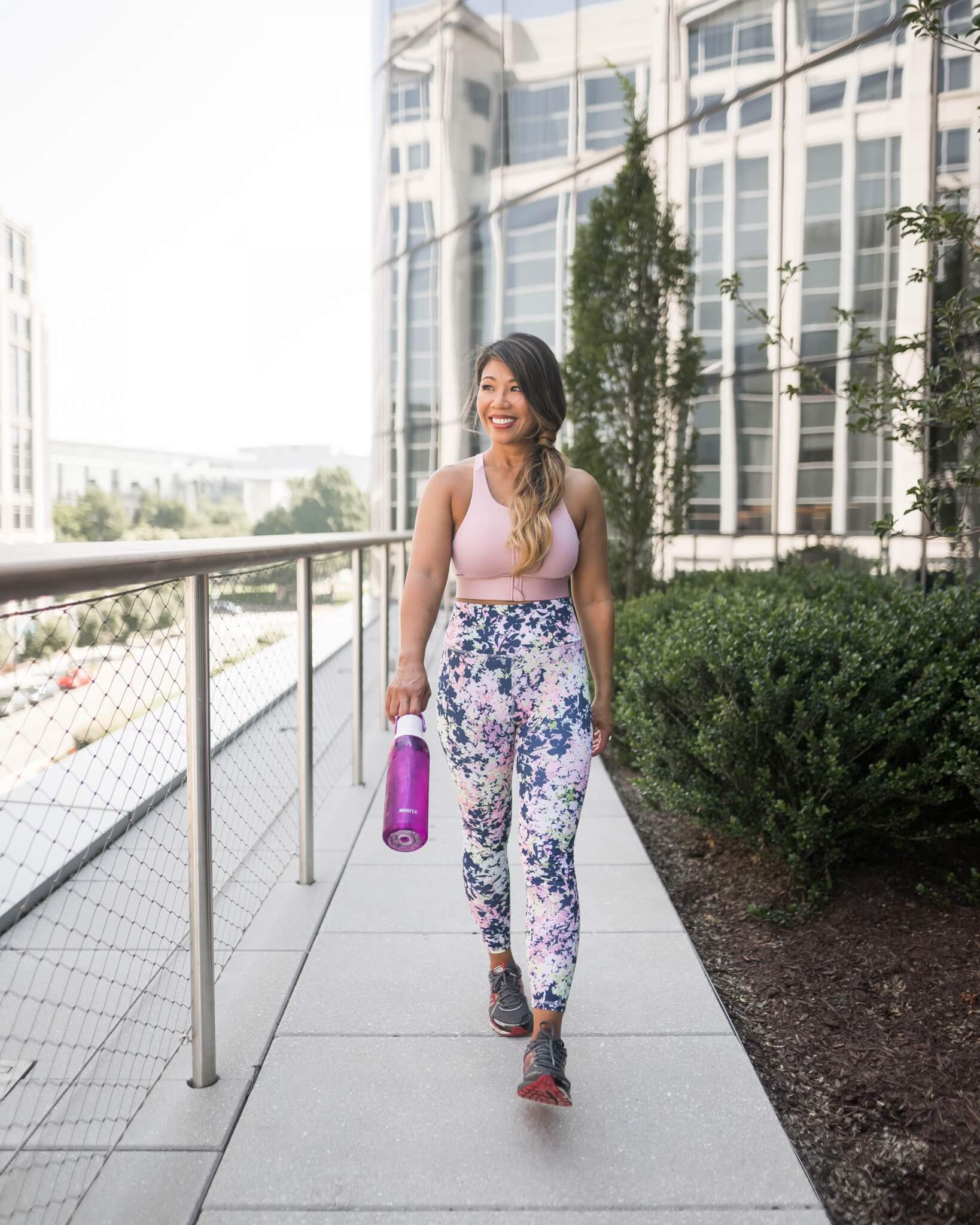 Use anywhere – work, school, travel, gym – it's so convenient to take it on the go! I know for sure I'll be using it frequently at the gym, as I hydrate from my cardio boxing class and weight training.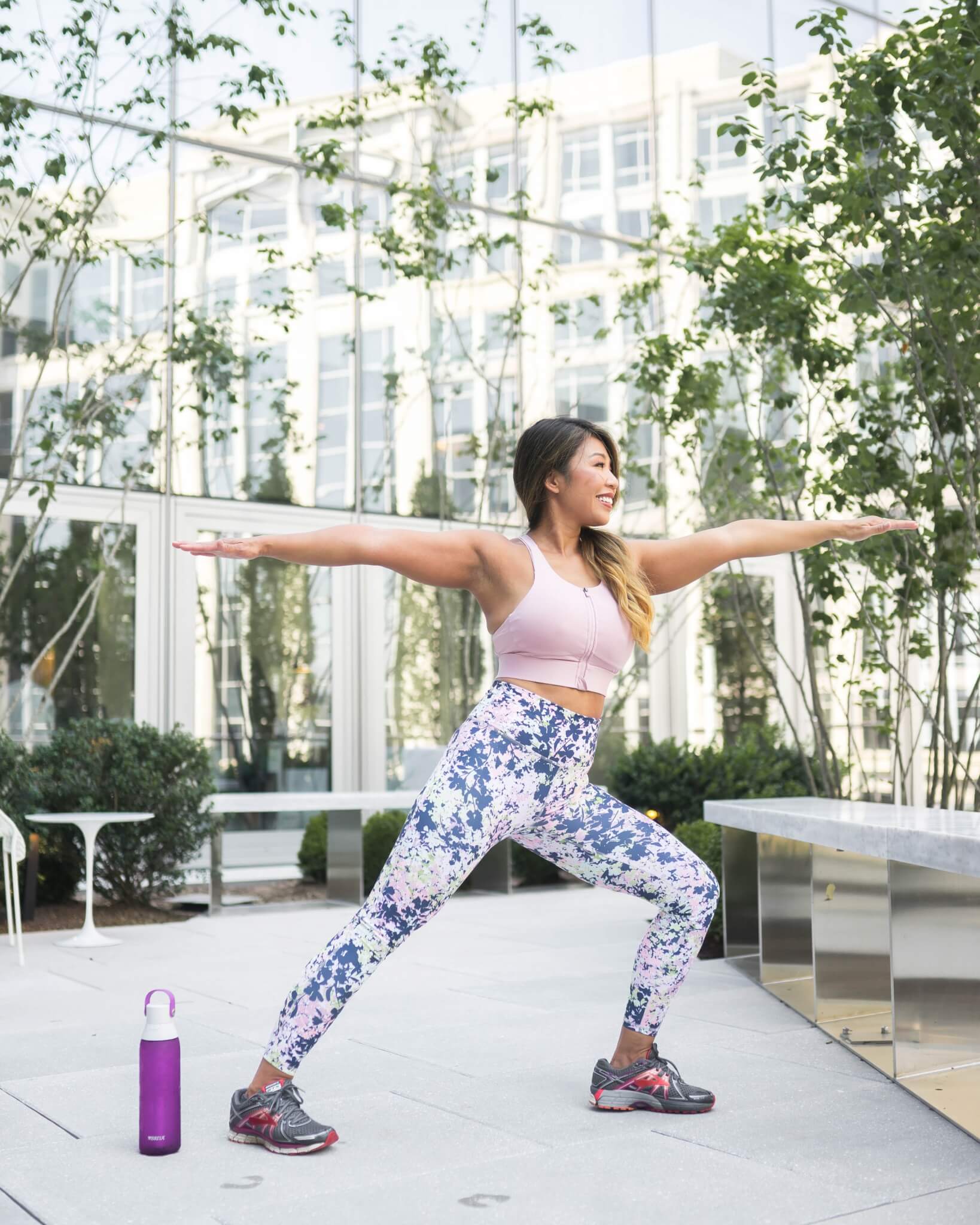 It's also a great feeling to reduce plastic waste. According to Brita, one filter can replace 300 plastic water bottles (standard 16.9 oz bottles), meaning you'll be replacing up to 1,800 plastic water bottles a year! It's nice to have an option that provides a convenient way to get filtered water wherever you are and help the environment at the same time.
Purchase a Brita Filtering Bottle today and let's make the planet more sustainable!