This Chamorro dish is the perfect chicken salad for summer days! It's bright and delicious and can be served in different ways! It's also Paleo, Keto, and Whole 30 friendly!
Disclosure: Some of the links on this post are affiliate links, which means I may receive a small commission if you click a link and purchase something I have recommended. While clicking these links won't cost you any extra money, they will help me keep this site up and running and keep it ad-free! Please check out my disclosure policy for more details. Thank you for your support!
All images are by Edison Cabrera-Manalo, a family, engagement, and lifestyle photographer based in Oregon and Washington. Follow him on Instagram or his website.
We had Craig Cabrera-Manalo of Tailored2Taste show us how to make a Chamorro specialty – Chicken Kelaguen! Craig is from the Northern Marianas (aka the Mariana Islands or Saipan), a Pacific island near Guam.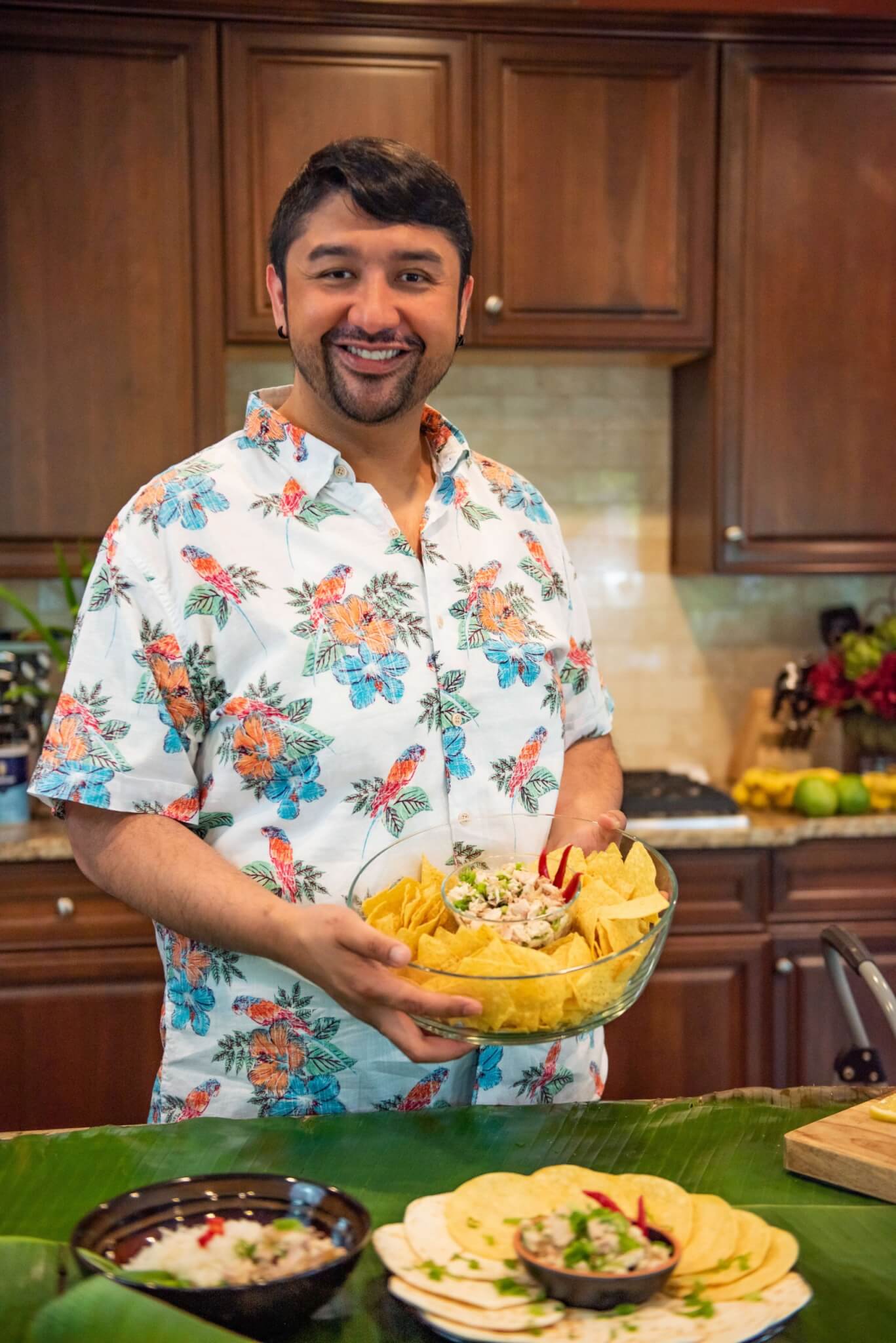 Kelaguen is basically curing meat. As Craig explains in the video below, it is basically making a dish last longer (due to the warm tropical weather in the islands). This dish can be made with different proteins such as chicken, beef, shrimp, or fish. The protein is usually grilled or baked in the oven, but we use rotisserie chicken in this recipe.
The dish is served cold as a side dish, a snack, or even as a meal. You may serve it as a dip with tortilla chips, in titiyas (or flour tortillas), with salad, over broccoli slaw, or over rice (or cauliflower rice). This will keep in the fridge for 2 to 3 days.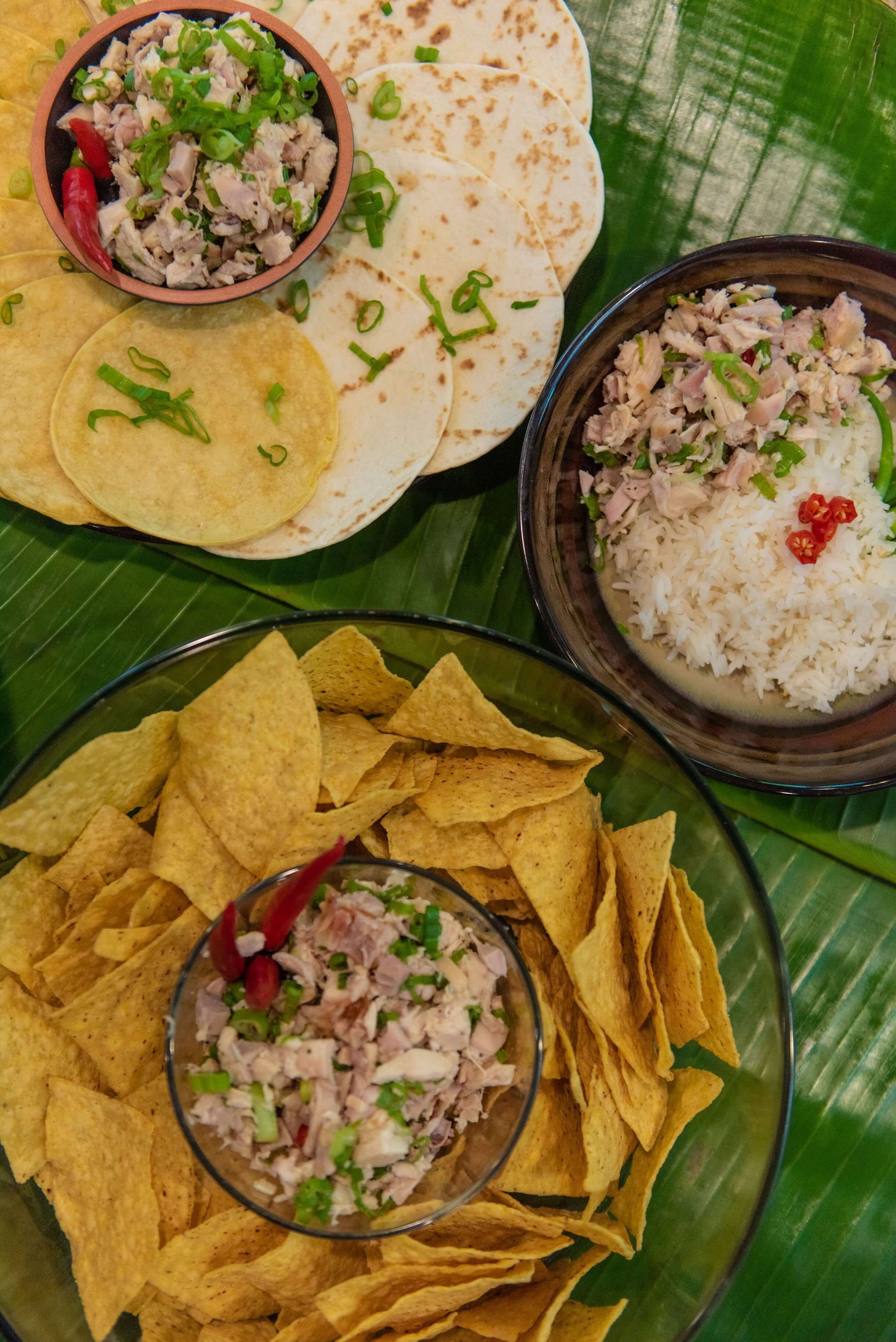 Chicken Kelaguen Recipe
1 whole rotisserie chicken (you may pick plain or lemon pepper flavor)
½ to 1 cup of lemon juice
1 cup of green onions (green part only)
Thai chilis (optional)
Salt and pepper to taste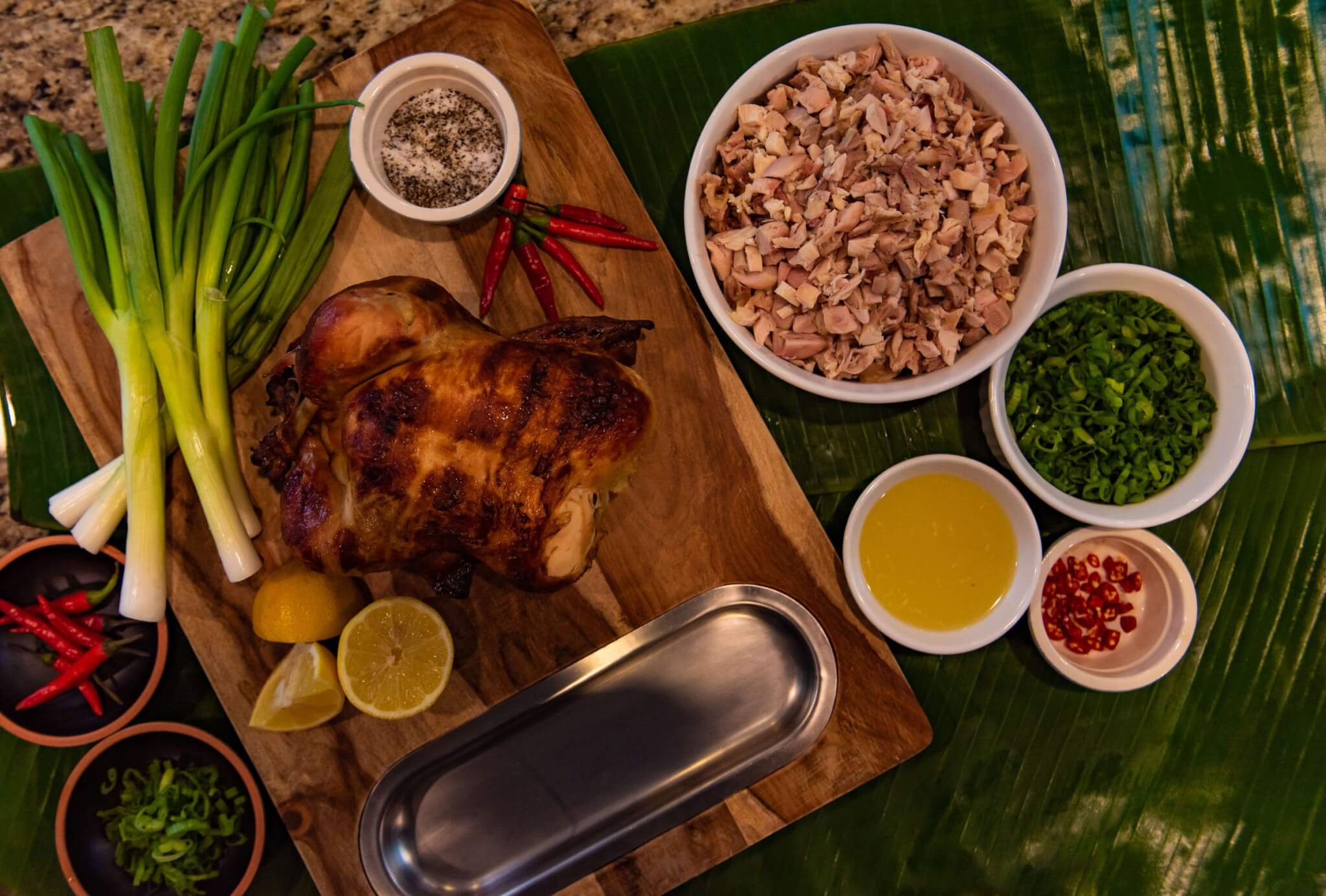 Cut up the rotisserie chicken. You may either shred or cube to bite-size pieces.
Mix the chicken with the green onions (green part only).
Start with ½ cup of lemon and adjust accordingly to your desired tartness. Slowly incorporate more if you'd like.
Season to taste with salt and pepper. Depending on how flavored the rotisserie chicken determines how much salt and pepper you need to add.
Add Thai chilis for an extra kick (optional).
Mix it until it's fully incorporated. Taste and adjust tartness or seasoning to your liking.
Variations
This dish is deliciously refreshing and is great for those on Keto, Paleo, or Whole 30 diets! There are many variations with Chicken Kelaguen, such as adding grated fresh coconut or substitute your salt with coconut aminos, liquid aminos, or light soy.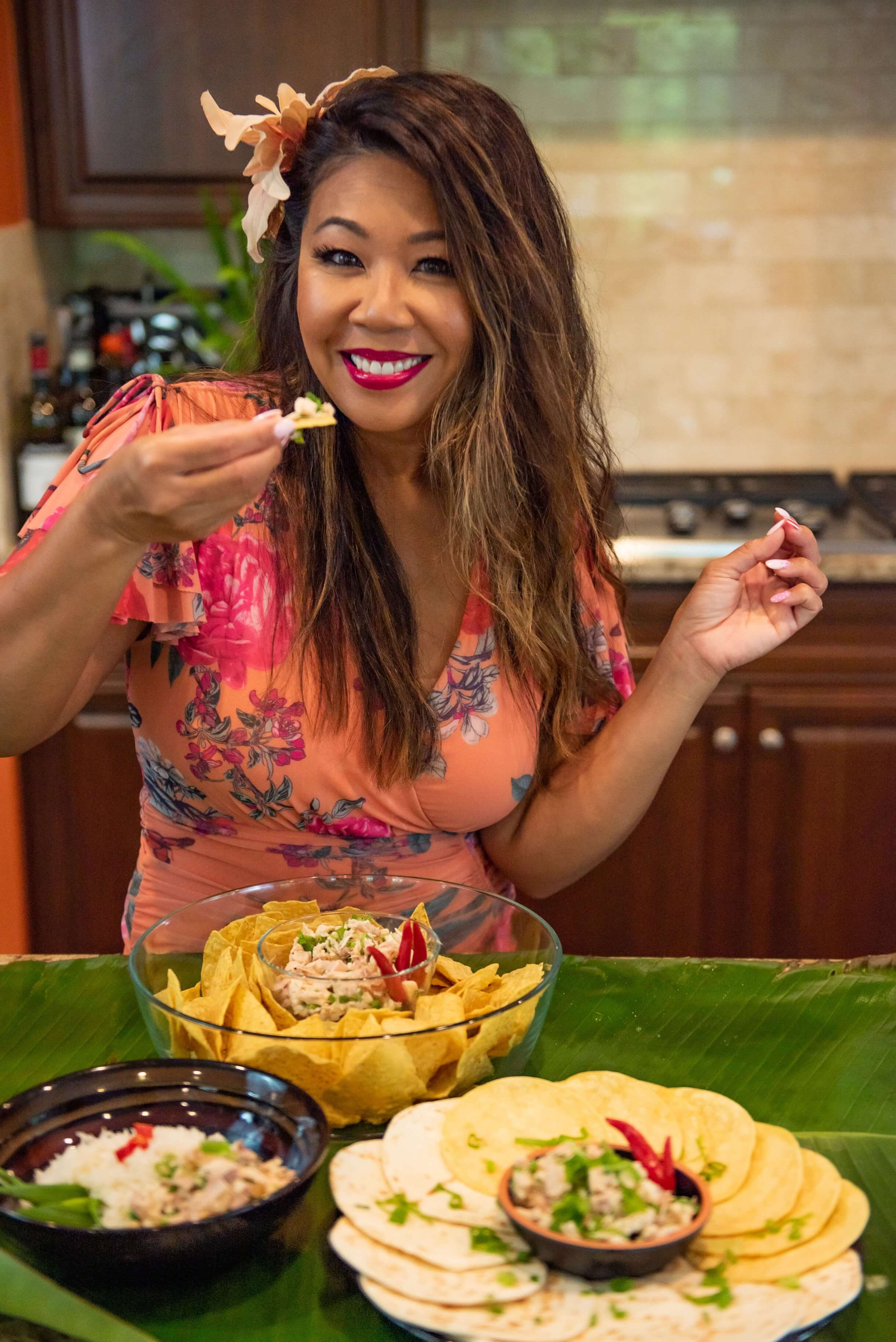 Thanks for stopping by
We hope you enjoyed this Chicken Kelaguen recipe! Be sure to follow Craig on Instagram @tailored2taste or on their website tailored2taste.com!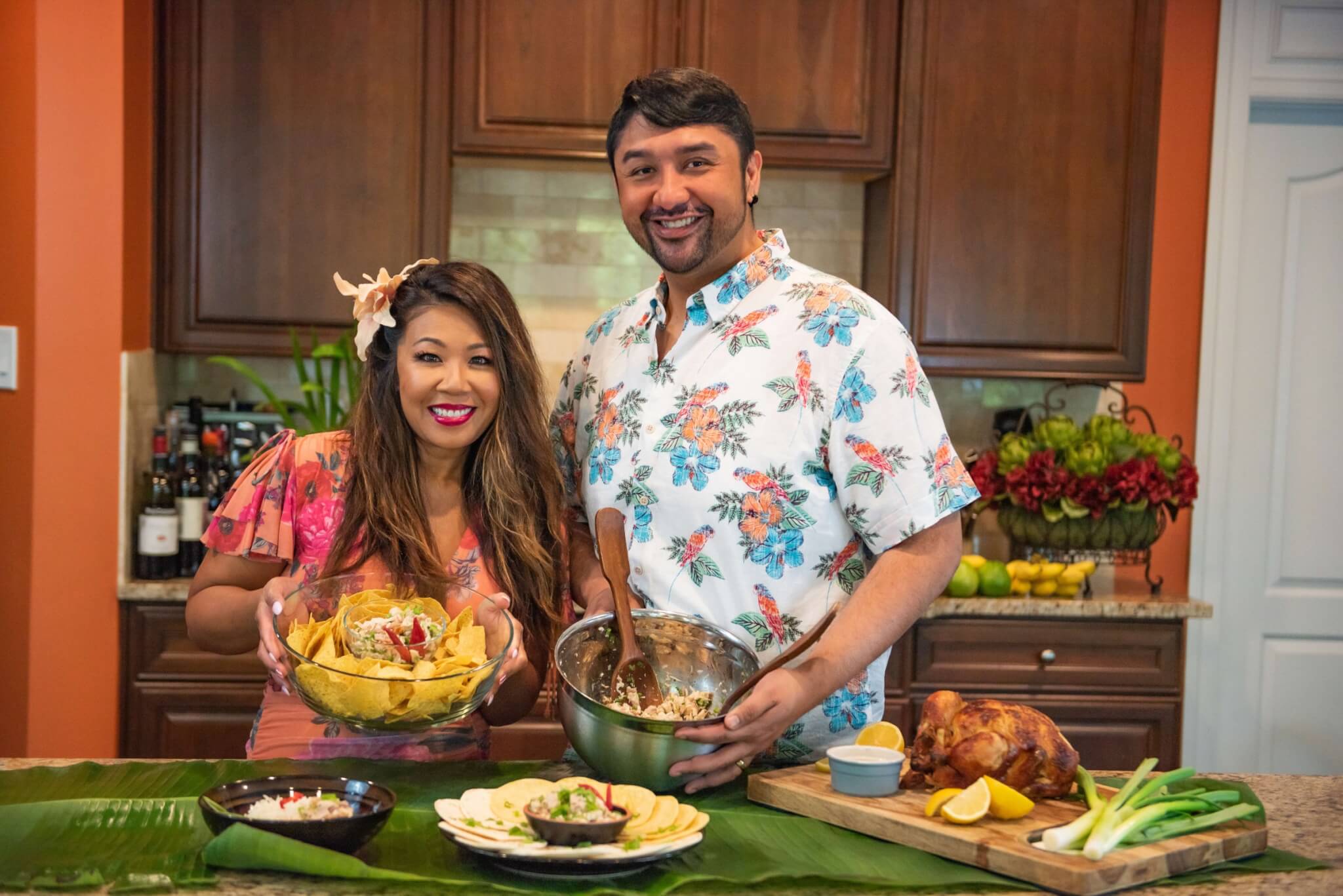 Have you tried Chamorro food before? What's your favorite dish? Comment below!