An elevated bean dip with black-eyed peas and black beans mixed in with a few fresh herbs, vegetables, and spices, Texas Caviar is a crowd pleaser!
Texas Caviar is easy to make! It is a refreshing departure from the usual bean dip recipes that we usually get served at parties or get-togethers. I like the freshness of the vegetables and herbs with the tanginess of Italian vinaigrette. This colorful bean dip is loaded with fiber and protein, so it's a guilt-free treat!
All you have to do is mix all the ingredients in a large bowl. Throw in corn and avocado to the mix for additional vegetables or substitute one of the beans with chickpeas.
Serve with corn, tortilla, or pita chips, or whatever you like to have with your Texas Caviar!
For leftovers, you may use it as garnish to fajitas or fish tacos or serve as a side salad with pork chops or any meat.
Ingredients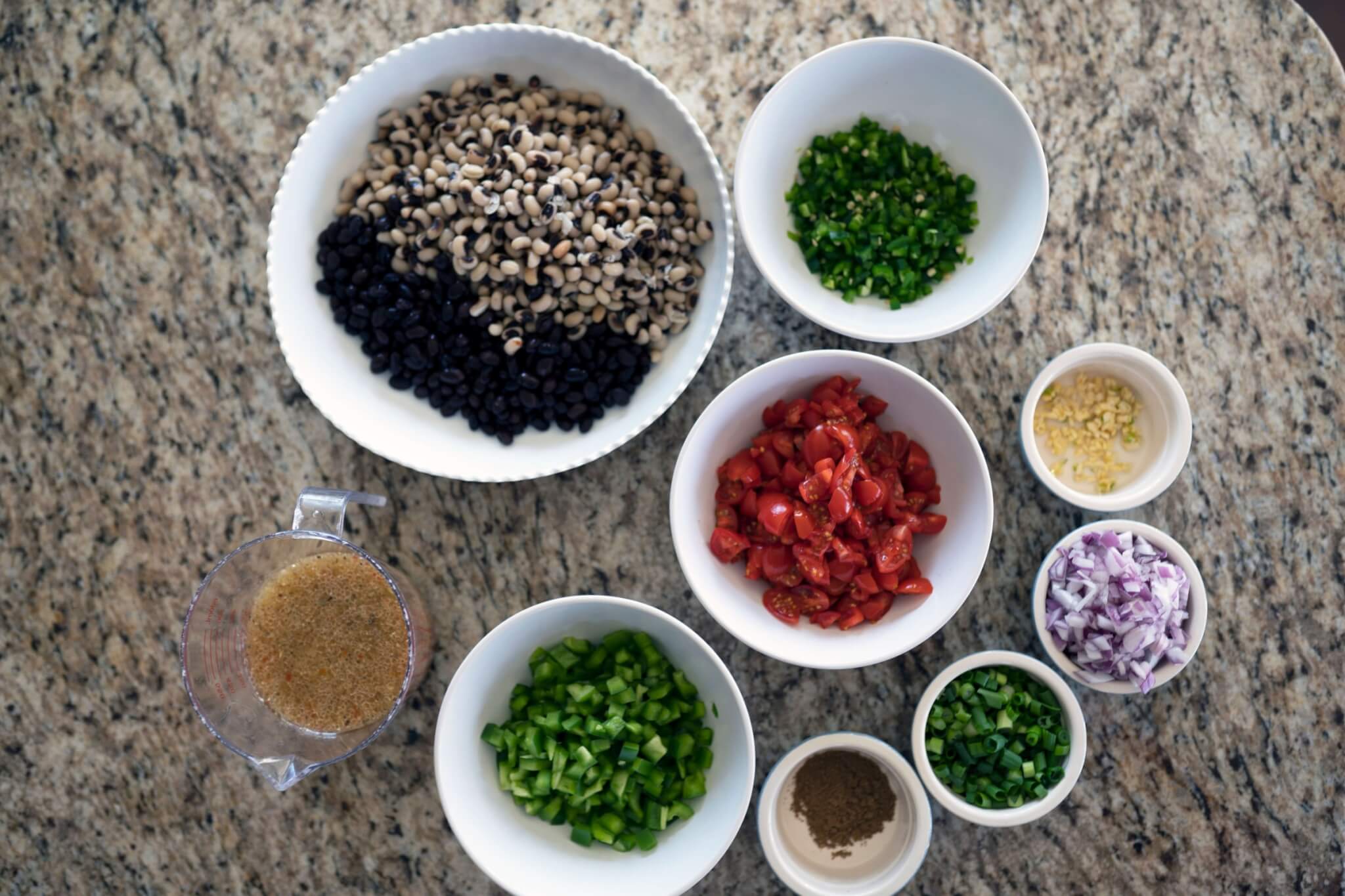 ½ onion, chopped
1 green bell pepper, chopped
1 bunch green onions, chopped
2 jalapeno peppers, chopped
1 tablespoon minced garlic
1 pint cherry tomatoes, quartered
1 (15 ounce) can black beans, drained
1 (15 ounce) can black-eyed peas, drained
½ teaspoon ground coriander
1 bunch chopped fresh cilantro
Italian dressing
Have you had Texas Caviar? What do you like to do with the leftovers? Comment below!