This oh-so-good jalapeno popper is perfect for your pepper lovin' guests! A cheesy, creamy delight for all to enjoy!
Disclosure: Some of the links on this post are affiliate links, which means I may receive a small commission if you click a link and purchase something I have recommended. While clicking these links won't cost you any extra money, they will help me keep this site up and running and keep it ad-free! Please check out my disclosure policy for more details. Thank you for your support!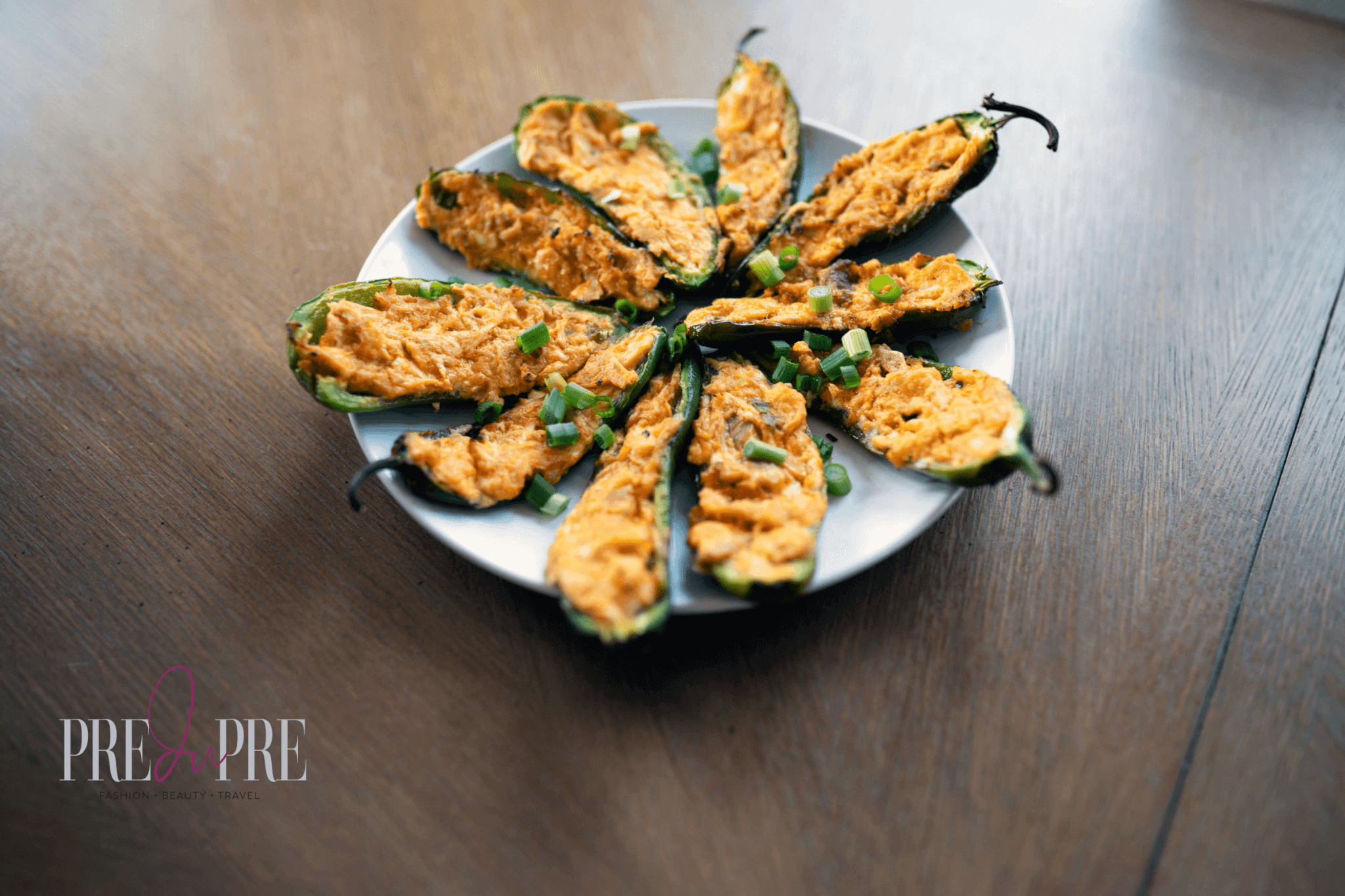 This Buffalo Chicken Jalapeno Popper recipe was inspired by an appetizer my husband and I had in Austin, TX. It was downtown somewhere, but we couldn't remember the restaurant's name to save our lives! All I remember is its delicious filling, and we paired it with a delicious margarita (yum)!
The filling here is actually the buffalo dip recipe from Frank's RedHot (I shared this recipe on another blog post). As for the jalapeno peppers, all you have to do is cut it in half and scoop the insides out.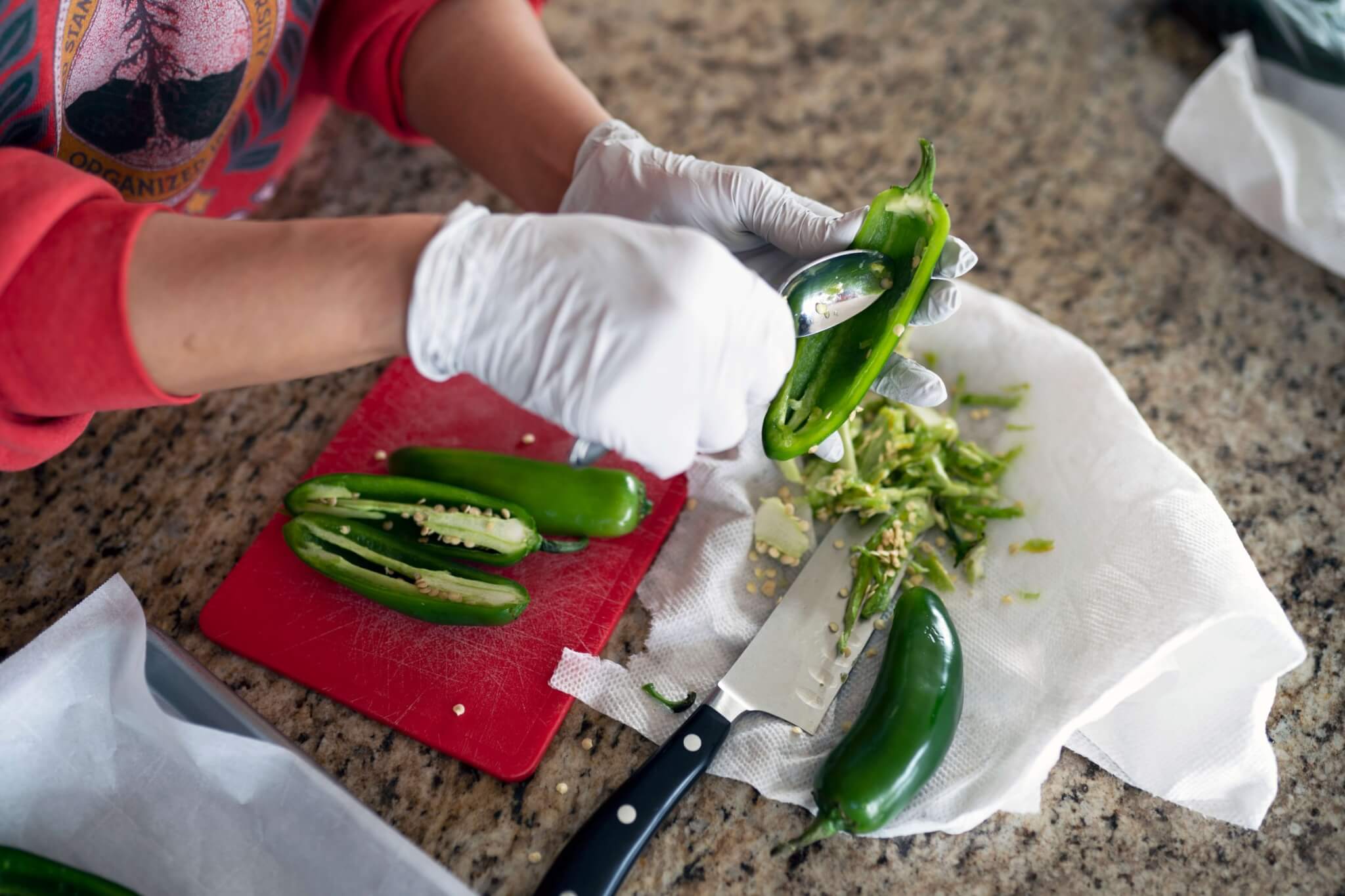 Once you have that ready, scoop the dip into the jalapeno halves and bake for 10 to 15 minutes at 350 degrees. I say 10 to 15 as it all depends on how "crisp" and raw you want the jalapenos (15 minutes will get you a well-done texture).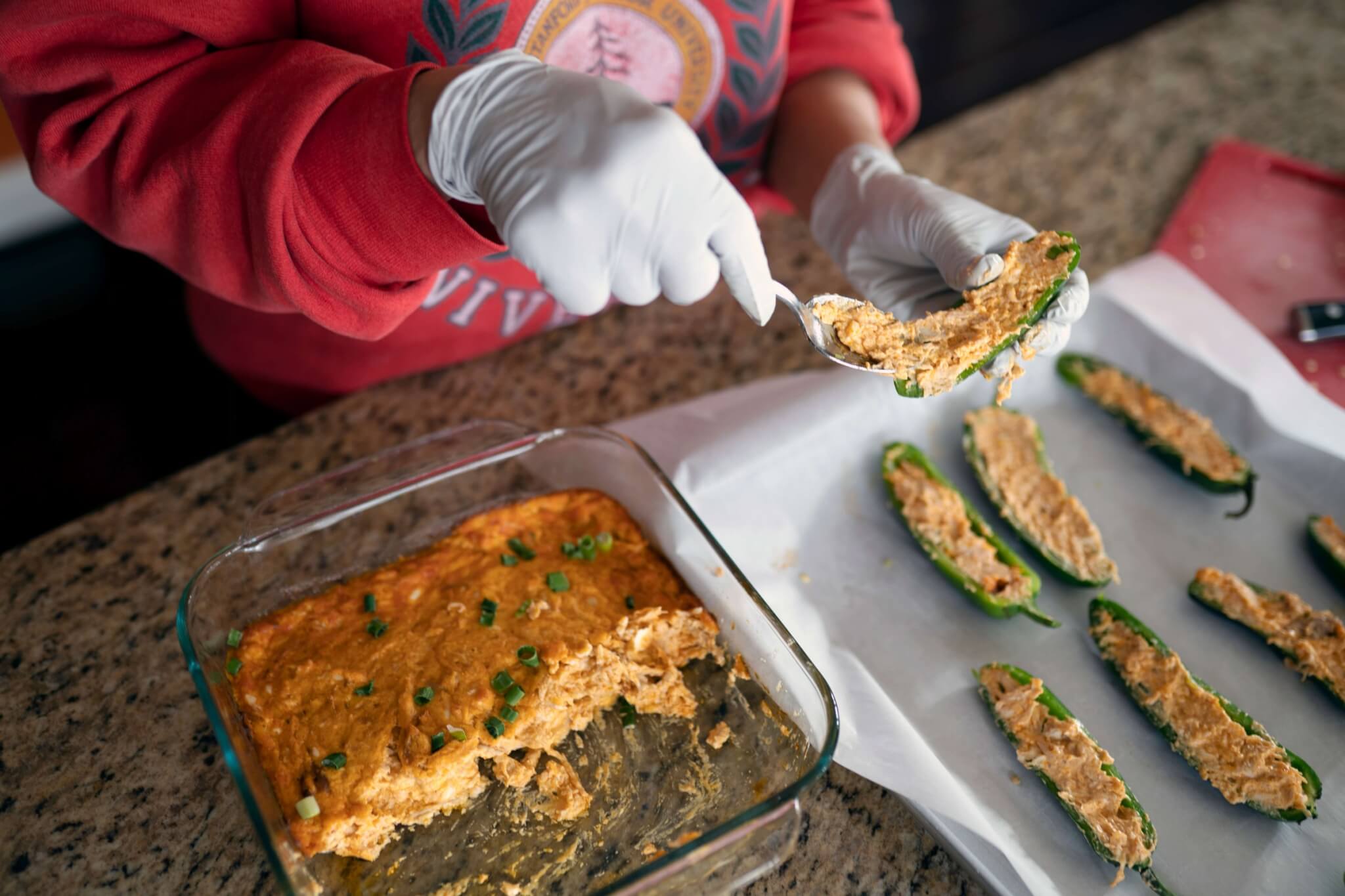 A word of advice: please use gloves when scooping the veins and seeds out. This will help avoid any burning sensation from cutting the pepper. I also read that rubbing olive oil all over your hands helps to act as a barrier from capsaicin (responsible for causing that burning feeling), but I've never tried it. Just passing that info along in case anyone finds it helpful.
Once you're done cutting the peppers, wash your hands thoroughly to remove any of the pepper oils off.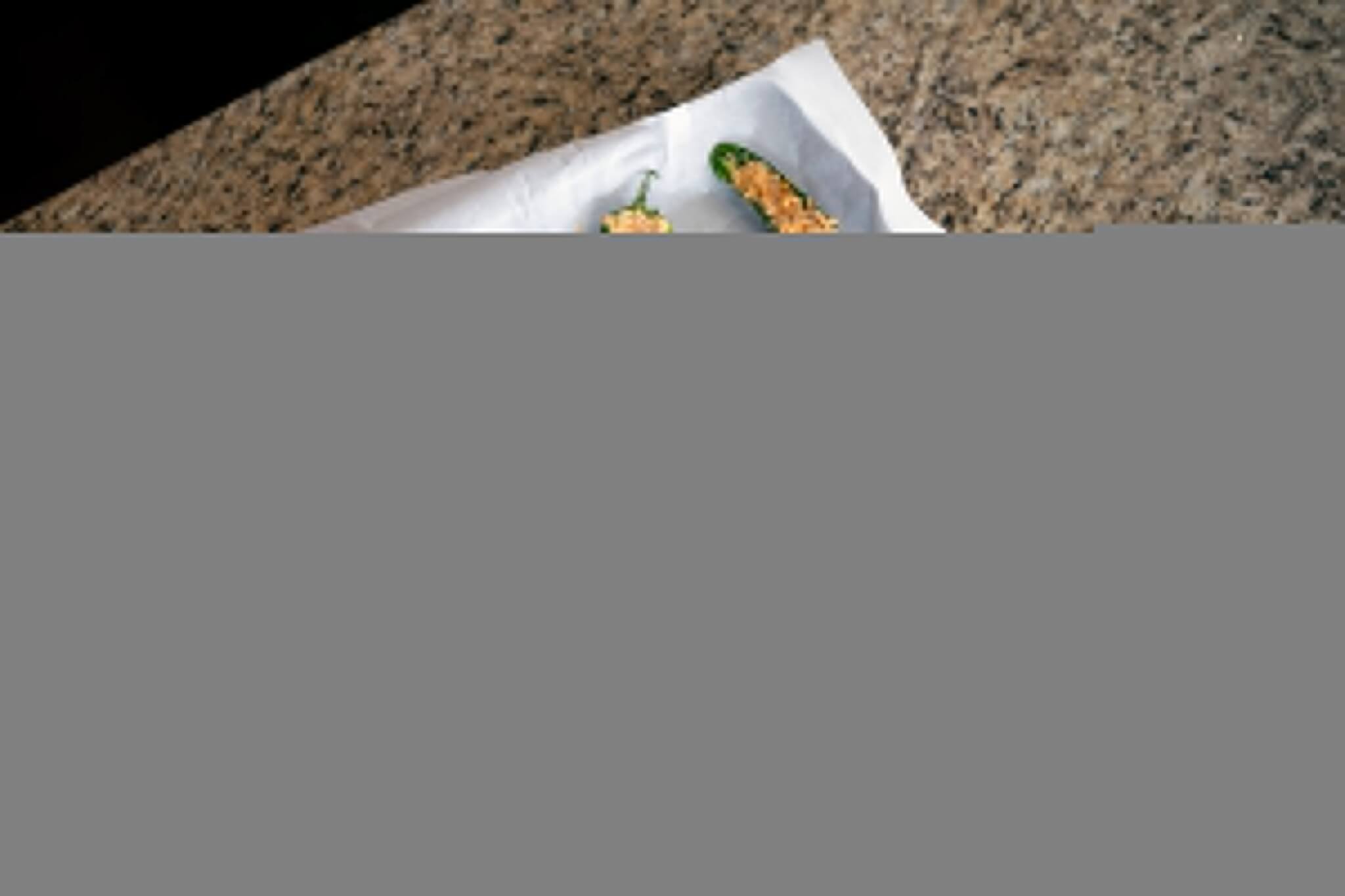 An alternative to baking the jalapenos is to fry them. Just cut the top part (the stem) and fill it with the buffalo dip. Coat the peppers by breading them. For a binder, use a beaten egg/milk mixture just enough to coat your jalapenos (I would say 1 egg and a splash of milk). I like to use panko breading, so I would roll it in that. Deep fry for 3-4 minutes.
Buffalo Chicken Jalapeno Popper Recipe
12-15 Jalapenos (depends on the size of the peppers)
Buffalo Chicken Dip
2 cups shredded cooked chicken
1 package (8 ounces) cream cheese, softened
1/2 cup ranch dressing (may substitute blue cheese dressing)
1/2 cup blue cheese crumbles (may substitute cheddar or pepper jack cheese)
Directions
Mix the ingredients together to make the buffalo chicken dip. Set aside.
Cut up your jalapeno peppers in half. Put on gloves to scoop the peppers' insides (I used a small spoon for this), removing the seeds and membranes.
Take your pepper half and stuff with the buffalo chicken dip. Once you have all your peppers filled, bake them in the oven at 350 degrees and cook for 10-15 minutes. If you want it more on the crispy, semi-raw pepper, I suggest 10-12 minutes; for well-done, 15 minutes.
How do you prefer your jalapeno poppers: baked or fried? Comment below!