Learn more about Pure Culture Beauty and how you can get a customized skincare system unique to your skin!
Disclosure: Some of the links on this post are affiliate links, which means I may receive a small commission if you click a link and purchase something I have recommended. While clicking these links won't cost you any extra money, they will help me keep this site up and running and keep it ad-free! Please check out my disclosure policy for more details. Thank you so much for being so supportive!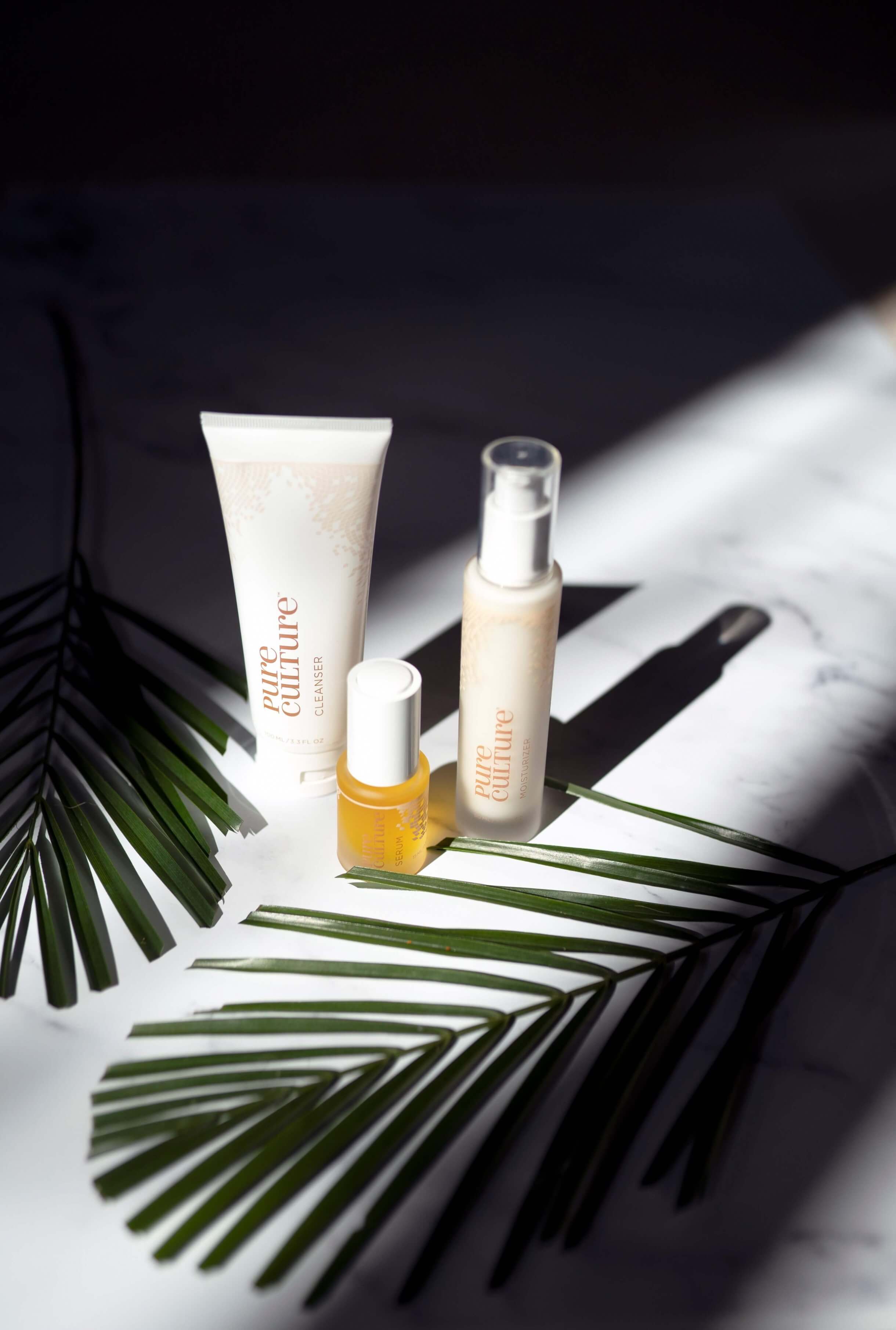 I have shared with you many skincare brands, but I'm REALLY excited to introduce you to customized skincare I've been using from Pure Culture Beauty #pureculturepartner
If you're like me, you've spent SOOO much money on skincare products only to find out it doesn't work (despite the hype). One of the most essential factors in deciding which products work for you is to know your skin type. What I like about #pureculturebeauty is their process of having personalized skincare based on your skin type, skin barrier, and lifestyle! They send a test kit, and based on the results, they will select the right products with more precision – just for YOU! Best of all, at a reasonable price – excellent value (see my discount code below for additional savings)!
Here's how it works
The Pure Culture Beauty kit is sent to your home (consists of a couple of test strips and instructions). You answer a few lifestyle questions and add your skin goals. Once you finish the simple test (seriously, it takes a couple of minutes – super easy), you enter your information online and get your results immediately. In about a week, they will send you products designed specifically for YOU! What a great concept – products tailored for you based on your unique characteristics.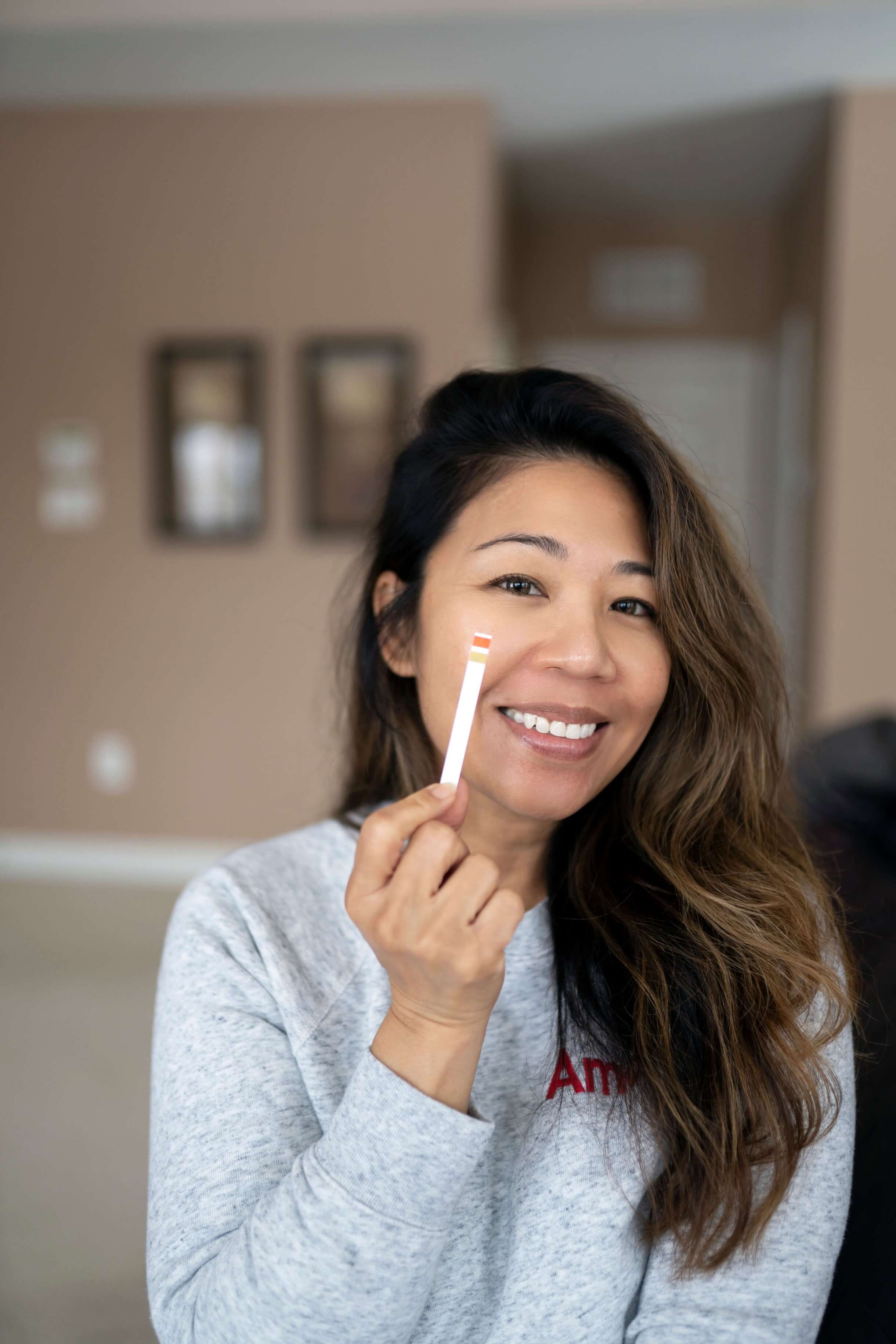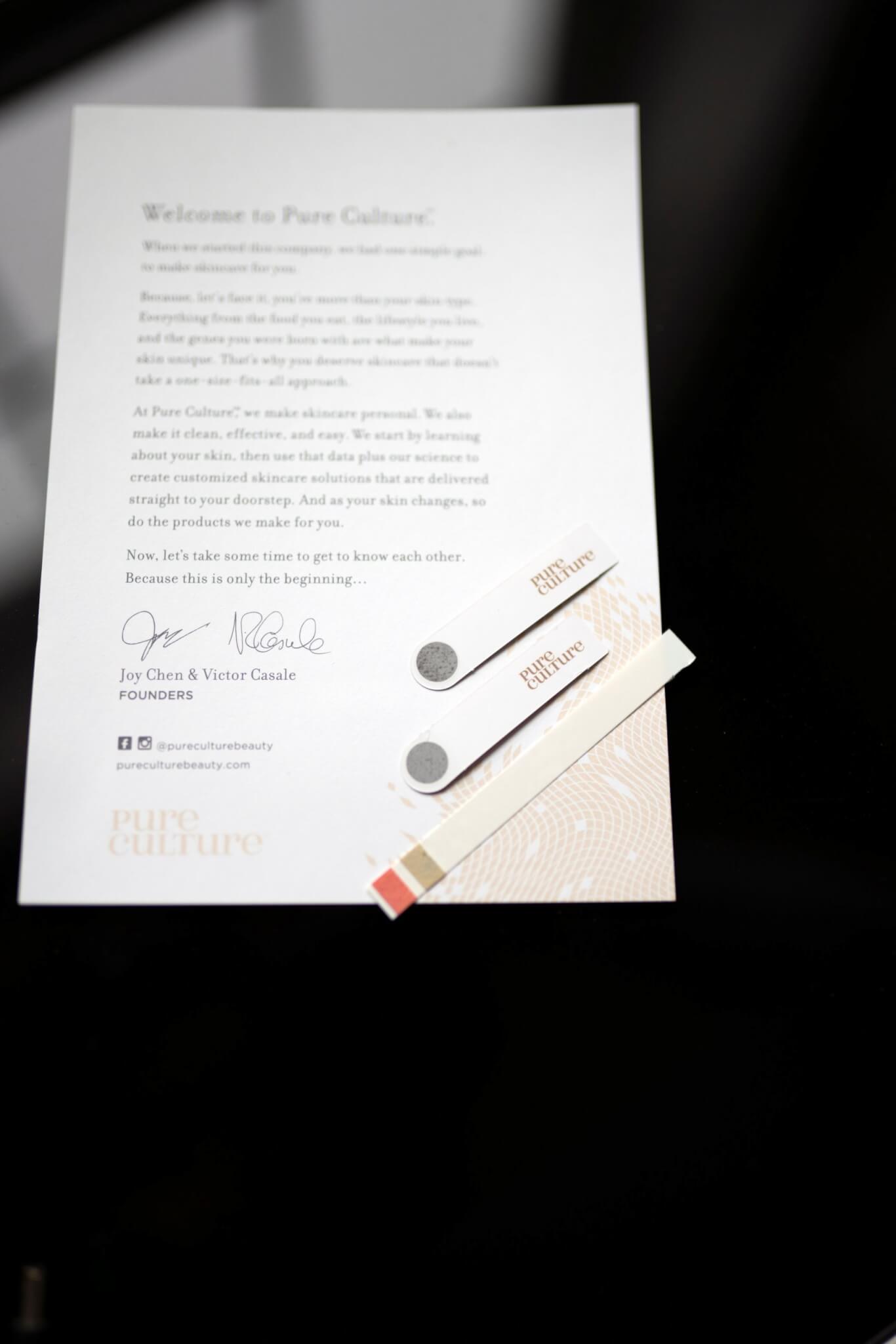 My results
A few of my skin concerns have to deal with aging, including loss of skin elasticity and fine lines and wrinkles. Let's face it, going through the journey of getting older is no fun! BUT, we don't have to just sit there and be like a raisin in the sun! There are anti-aging products out there, but I am clearly a big fan of Pure Culture Beauty! Let me tell you why…
After using this set for a few weeks, I can definitely see and feel the difference. As soon as I put them on, my skin absorbs every bit of these luxurious products! I use them both day and night, and I can see how well it works to improve my skin's moisture, reduce the appearance of fine lines and wrinkles, and as an added benefit, give me that GLOW that provides a finished look! The CLEAN ingredients help to renew my skin, giving it that much-coveted luminous and youthful look!
In my opinion, these products are better suited for those who are in their 20s-40s. It's great for those who are looking to start a skincare regimen or for those who are looking for an effective yet mild skincare products.
Beauty is about being comfortable in your own skin, and caring for your skin is personal. If you don't want to spend a lot of money to find products that work specifically for you, then keep Pure Culture Beauty in mind! I am thoroughly impressed!
Use my discount code to save
Click here to get your kit today! Use my code PREDUPRE to save $20 off your first purchase! If you're already a customer (YAY!), then you already know you save 15% off when you order 3 skincare products or more. To save an additional 30% off, use code COMMUNITY30! That brings the total discount to 40% off!
---
I love hearing from you! Let me know if this is your first time hearing about Pure Culture Beauty, or if you are a regular user!
Also don't forget to subscribe to my blog to get more fashion, beauty, and travel inspiration!