All photos by Madi Robison (unless noted), a lifestyle and wedding photographer based in Phoenix, Arizona. She loves natural lighting, laughter, and truly capturing her client's precious moments! Follow Madi on Instagram
My husband and I visited Arizona at the hottest time of year – August! We were looking to go somewhere last minute and decided to go to Arizona for the Labor Day weekend (he also wanted to see an old high school buddy while there).
To deal with the heat, we stayed cool by staying indoors during the day and went to the pool early and out by 10:30 a.m. (believe it or not, that sun is a scorcher by then). Being indoors all day allowed us to rest (and binge watch Netflix) during our trip, which was one of the main objectives for the much-needed break. Plus, this California girl was just thankful for the dry heat versus the humid weather I now am accustomed to in Maryland.
We were in Scottsdale, and we enjoyed the city! The good thing about being there in August was the tranquility! No swell of tourists that go there during the colder months, so dinner reservations were never a problem; we got seated right away.
About two hours north of Scottsdale, we headed up to Sedona to check out the beautiful Red Rocks. Oh my! The terrain was so majestic! As the name pretty much describes it, beautiful Red Rocks around you in the desert setting was just breathtaking! Especially right at sunset with the colors of fall on full display– golden yellow, burnt orange, eggplant purple – it was a sight to behold!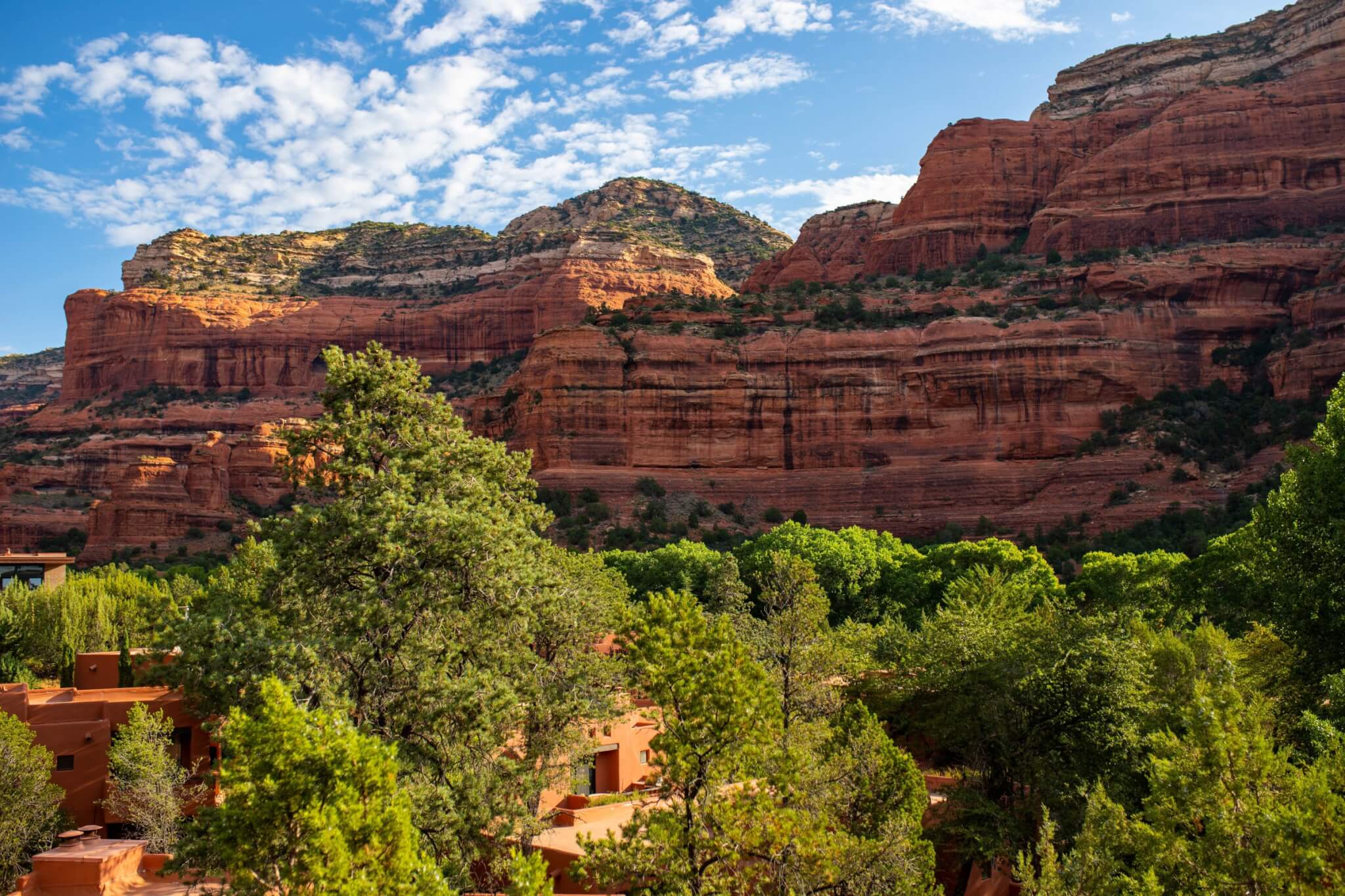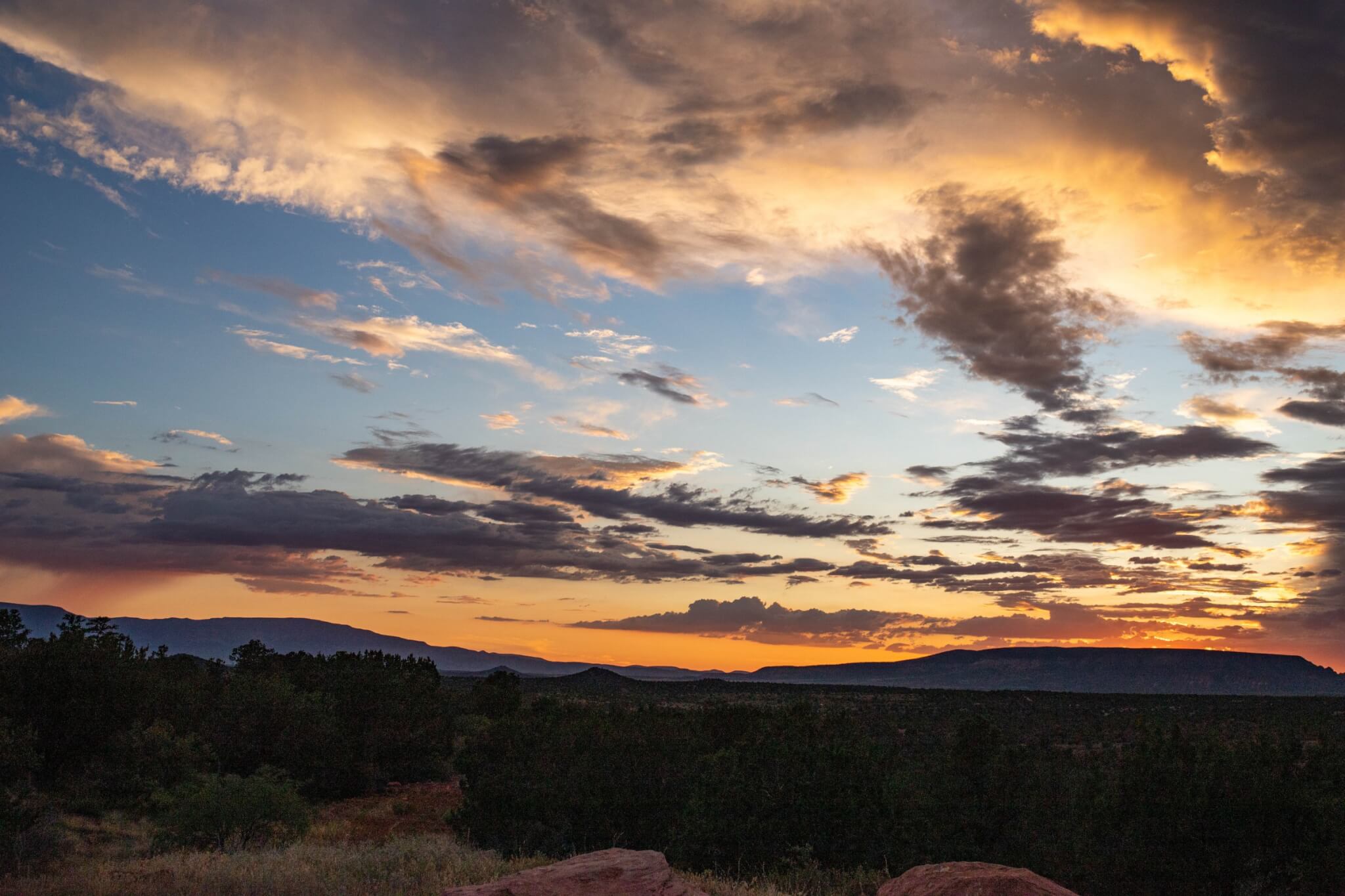 The other thing I liked about Sedona was it was about 15 to 20 degrees cooler than Scottsdale, so it was a great relief for a day or two. I wish we had stayed longer, as there was so much to see! My husband says we'll be back, so I'm looking forward to visiting again!
Fall Fashion in Arizona
While in Arizona, I was able to get a desert photoshoot with Madi Robison. We were there at the crack of dawn, as the desert sun can get pretty intense. The desert landscape is just so spectacular and a must-see, so even if I had to get ready at 4 a.m. to meet her at 5:50 a.m., it was worth it!
The palette I was going for includes warm, earthy tones that blend right in with the scenery. I had bohemian/desert chic in mind for the entire look. It's a fall lookbook that celebrates everything that makes the Arizona desert a unique destination! So, even if you can't make it there yourself, you can still achieve this 'Fall Desert Style' look as unique and colorful as the Arizona Desert and the Red Rock Canyons!
Look 1
Boho vibes with this flowy peasant top! Paired it with these super versatile booties I've been eyeing for the longest time and FINALLY purchased it! Love that you can wear either one of these with a skirt, jeans, or shorts!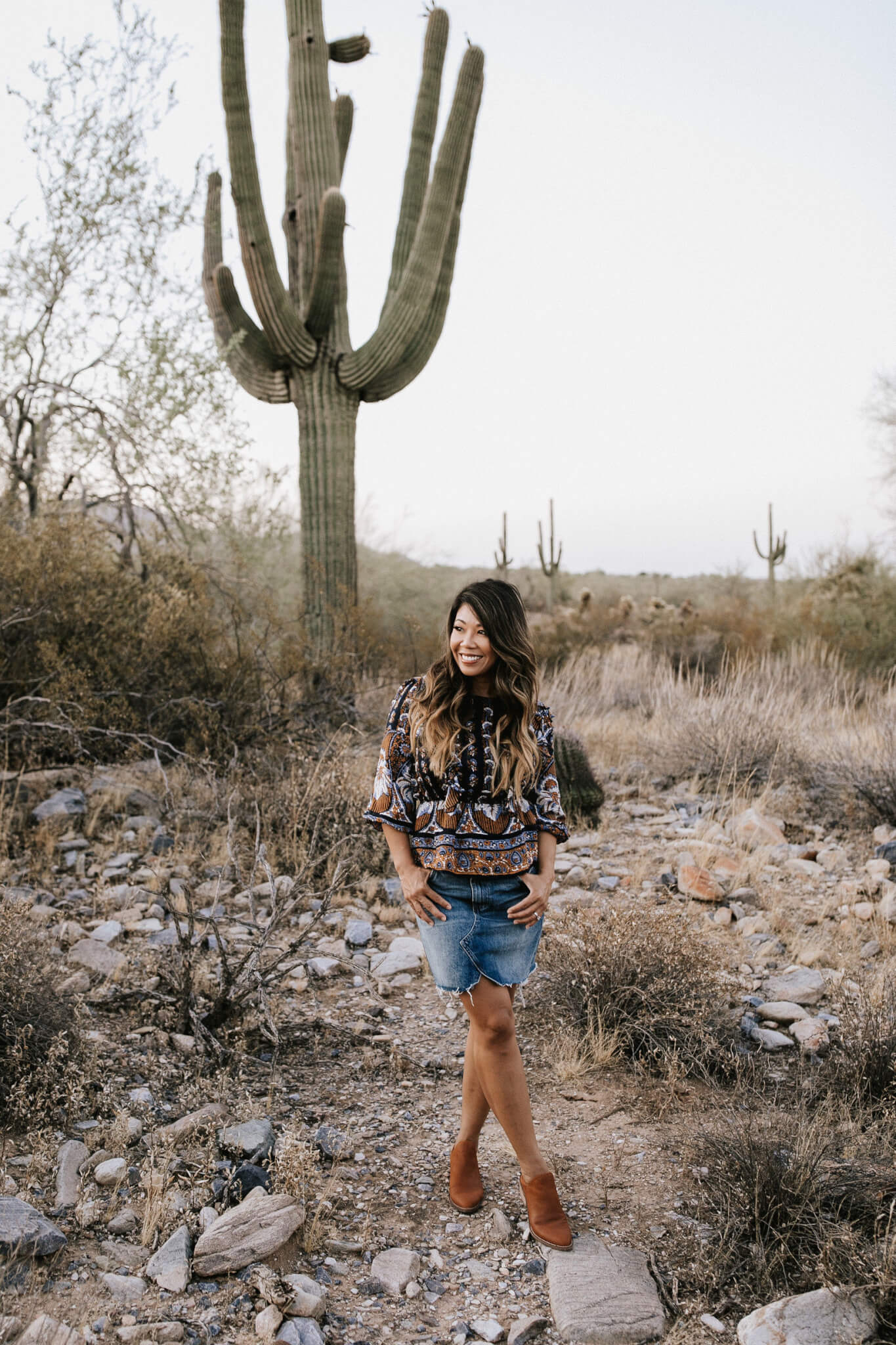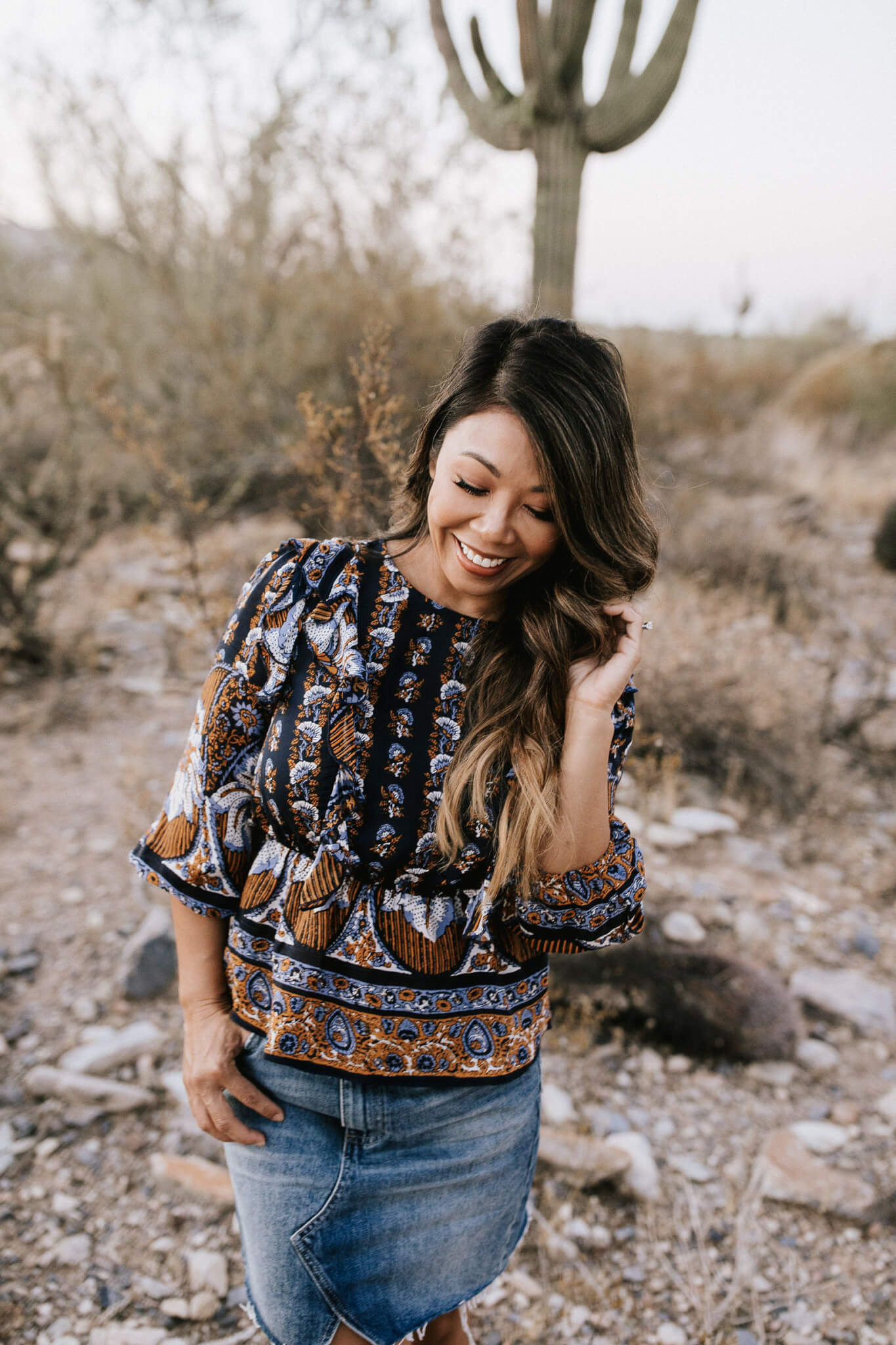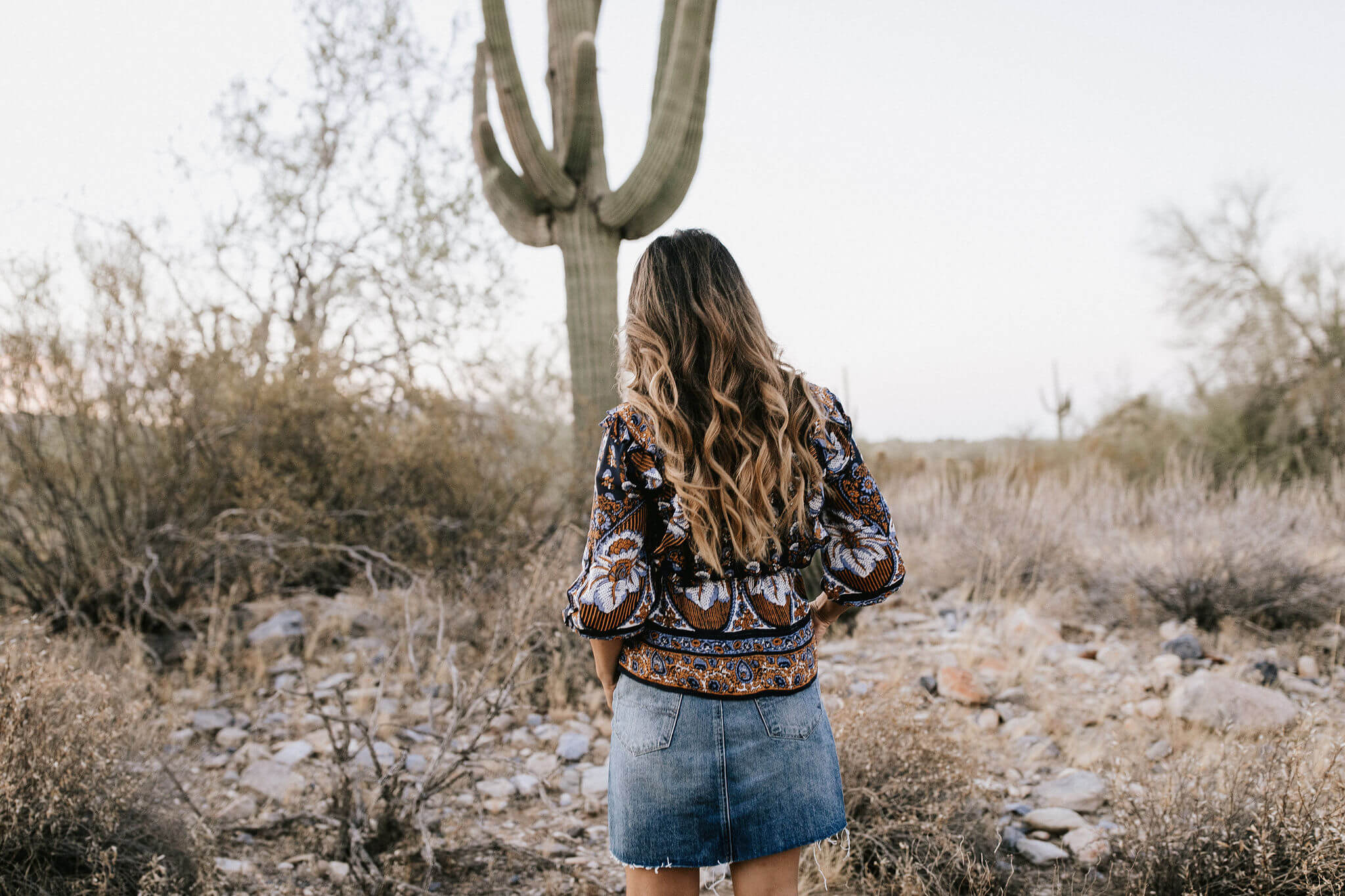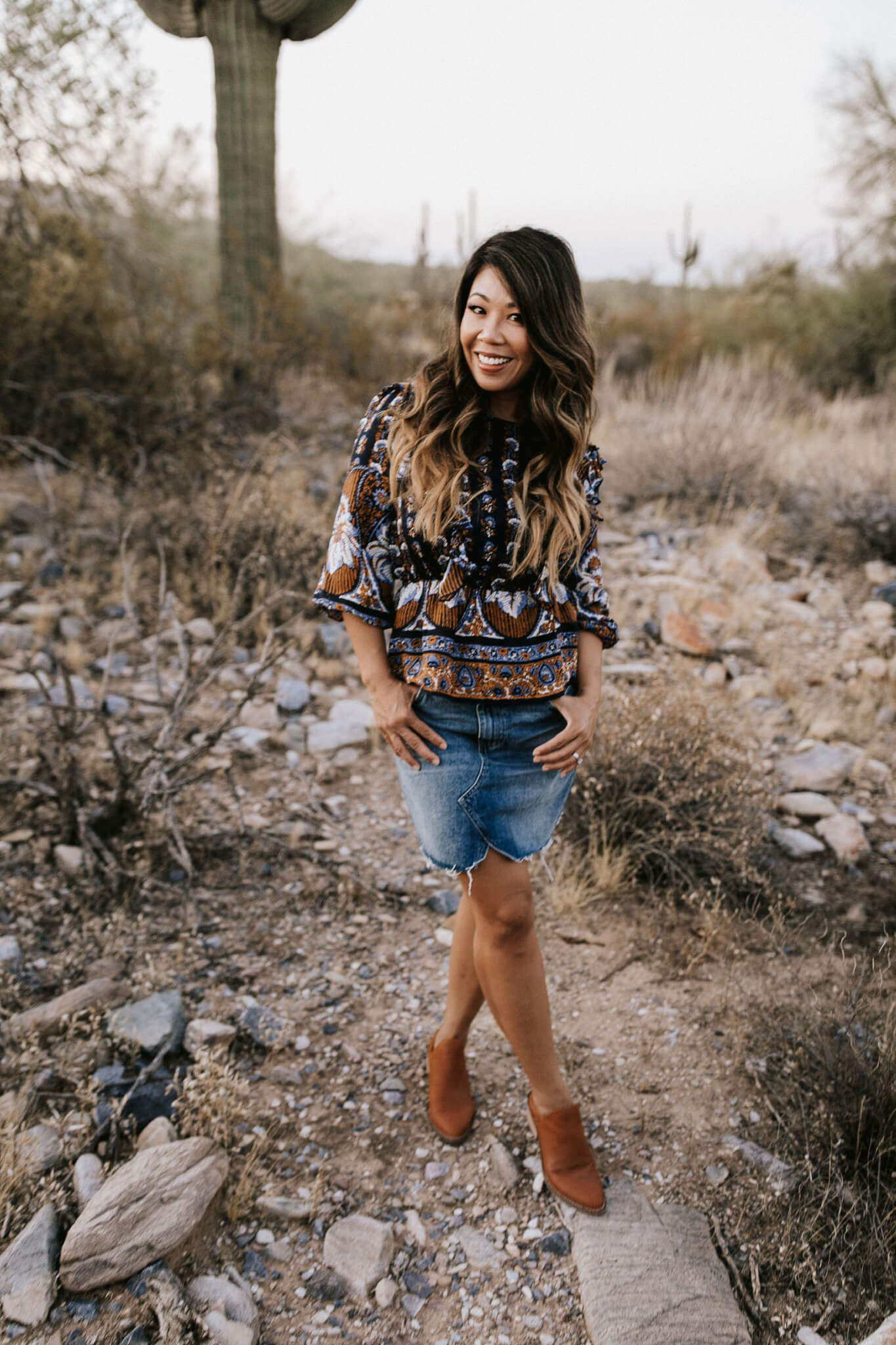 Shop the Look

Look 2
Mixed floral patterns on this cotton top provides an eye-catching look. It is all about that flower child spirit blended with dreamy peasant features.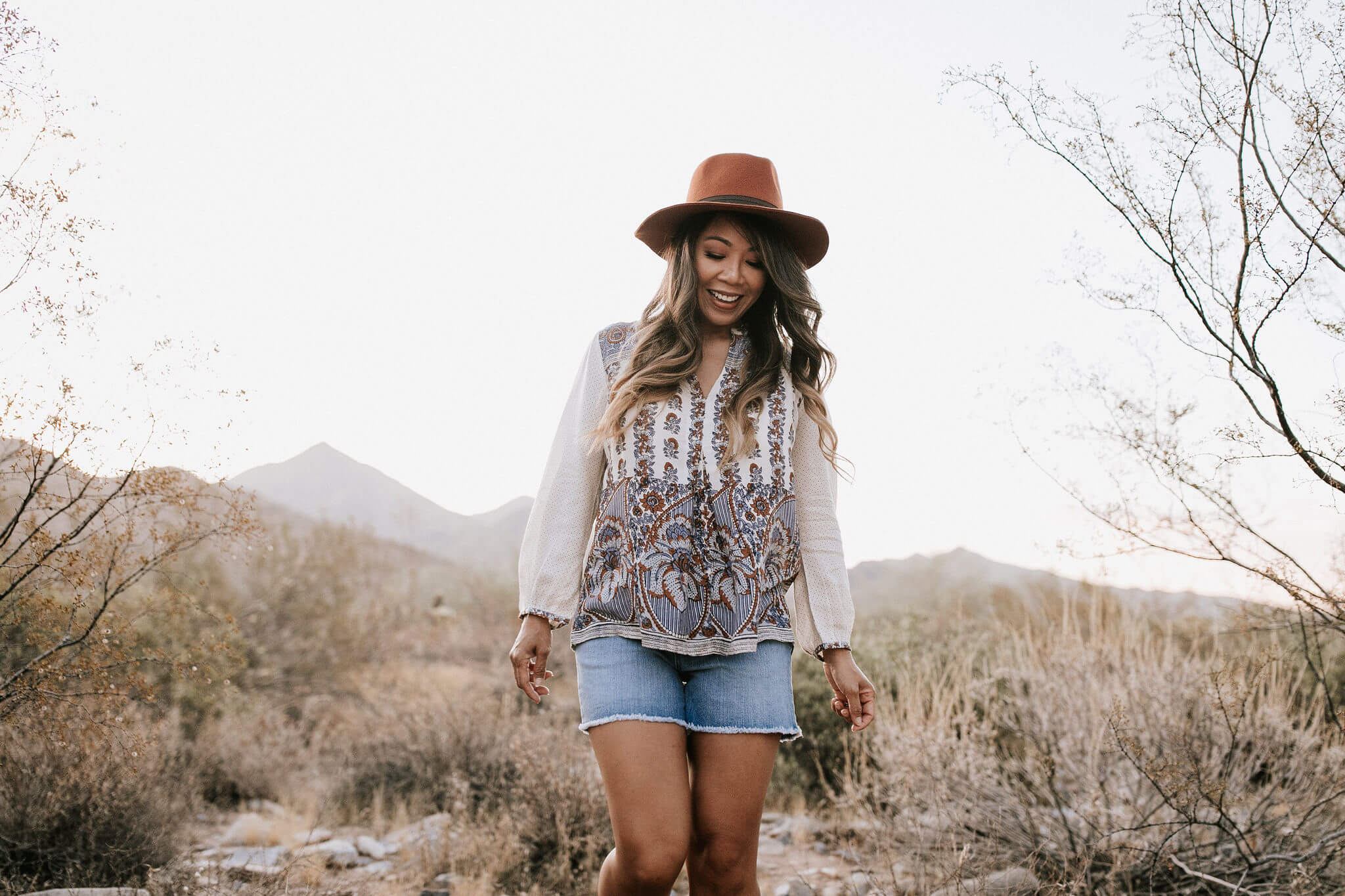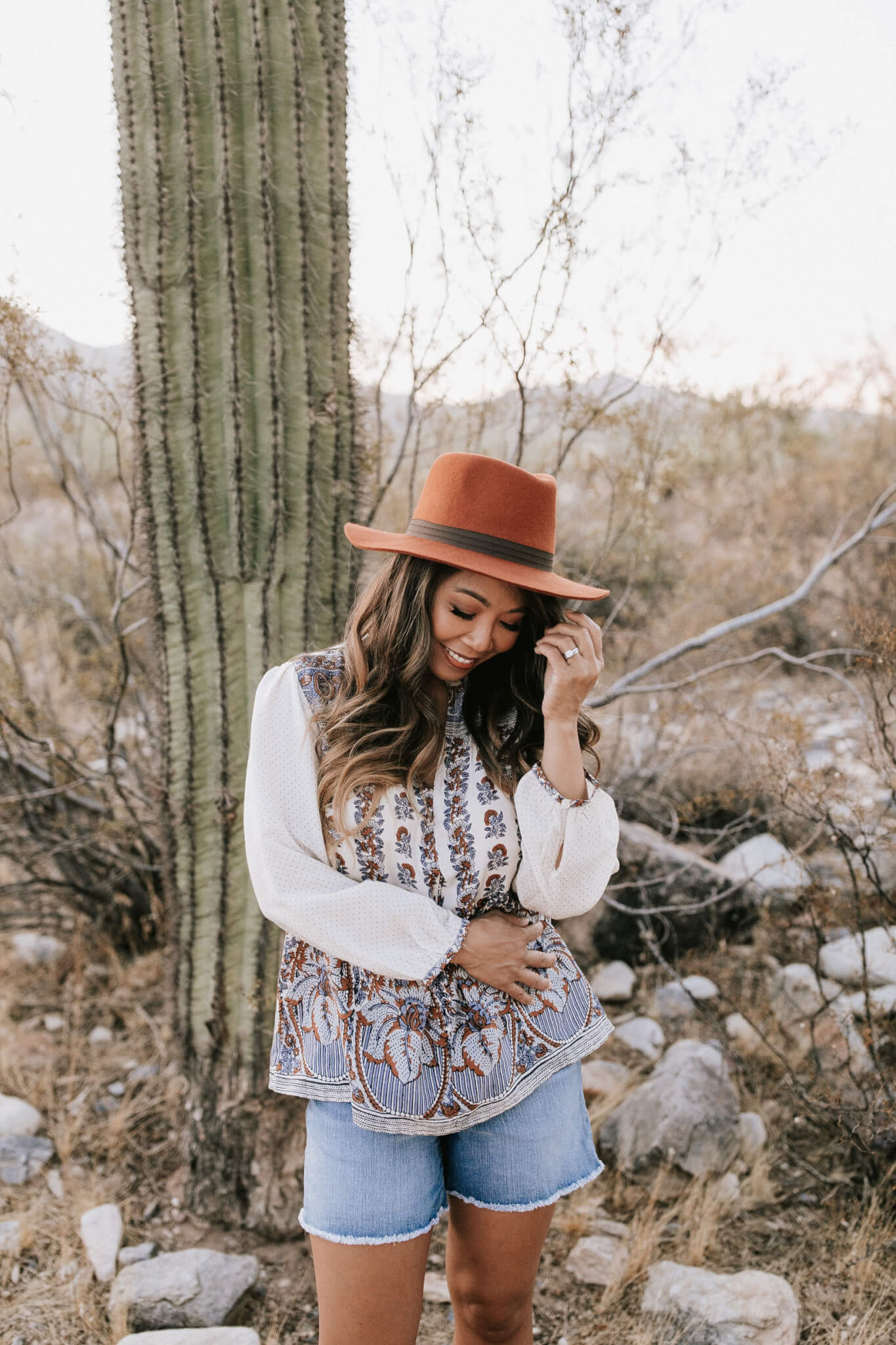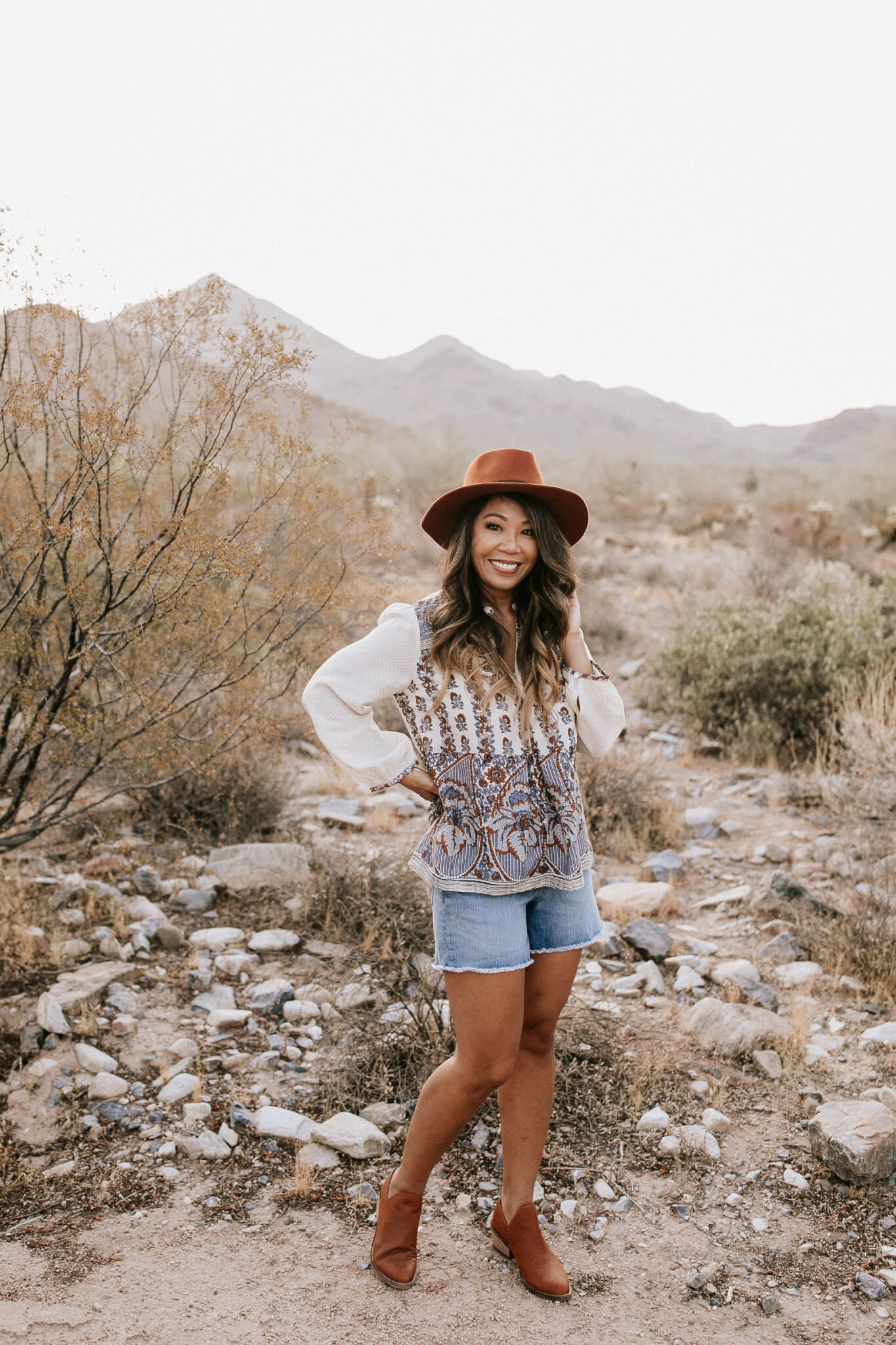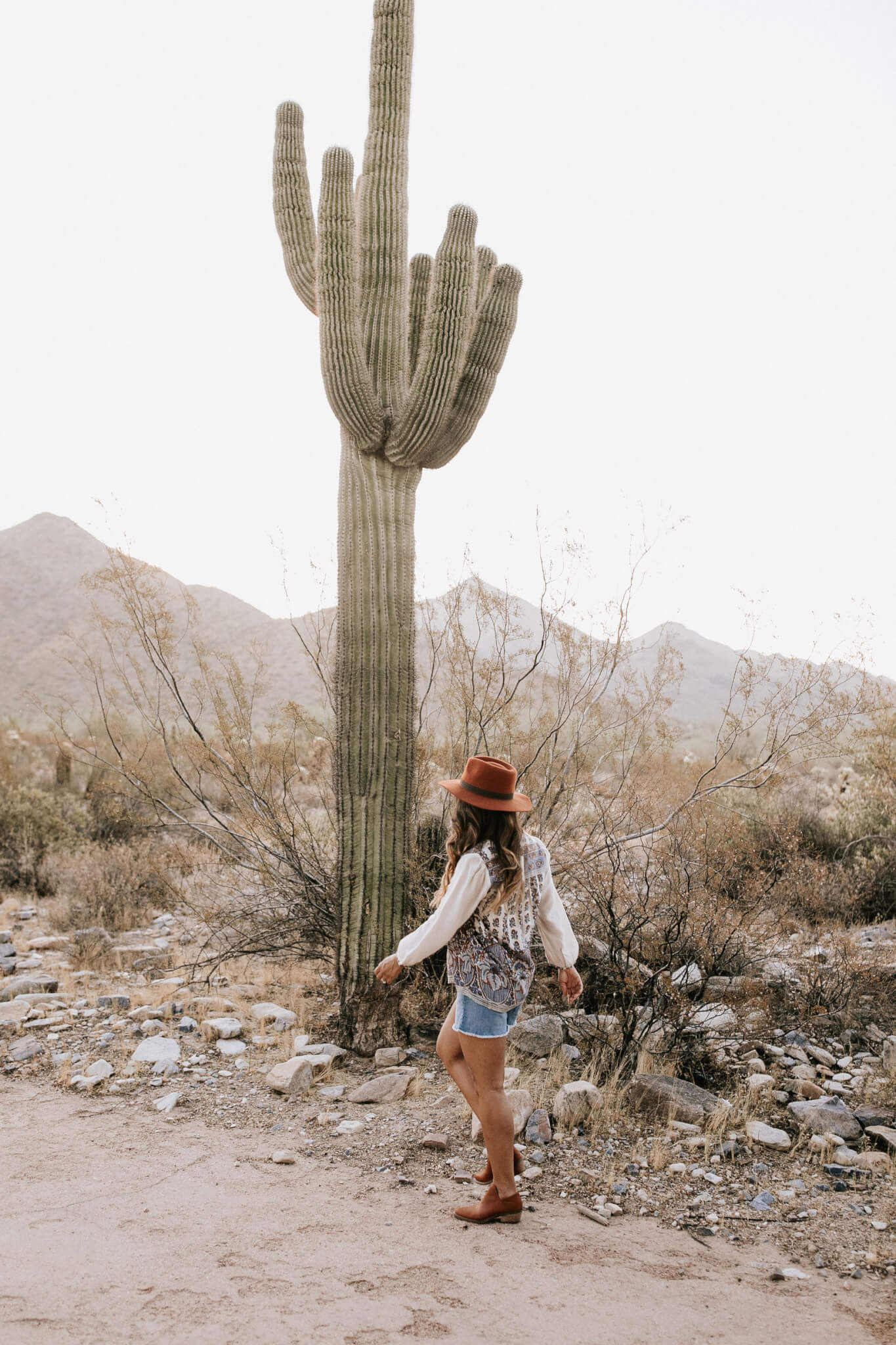 Shop the Look

Look 3
Add turquoise jewelry to a white top sure makes it pop! Finish it off with a modern western-looking booties with a hat.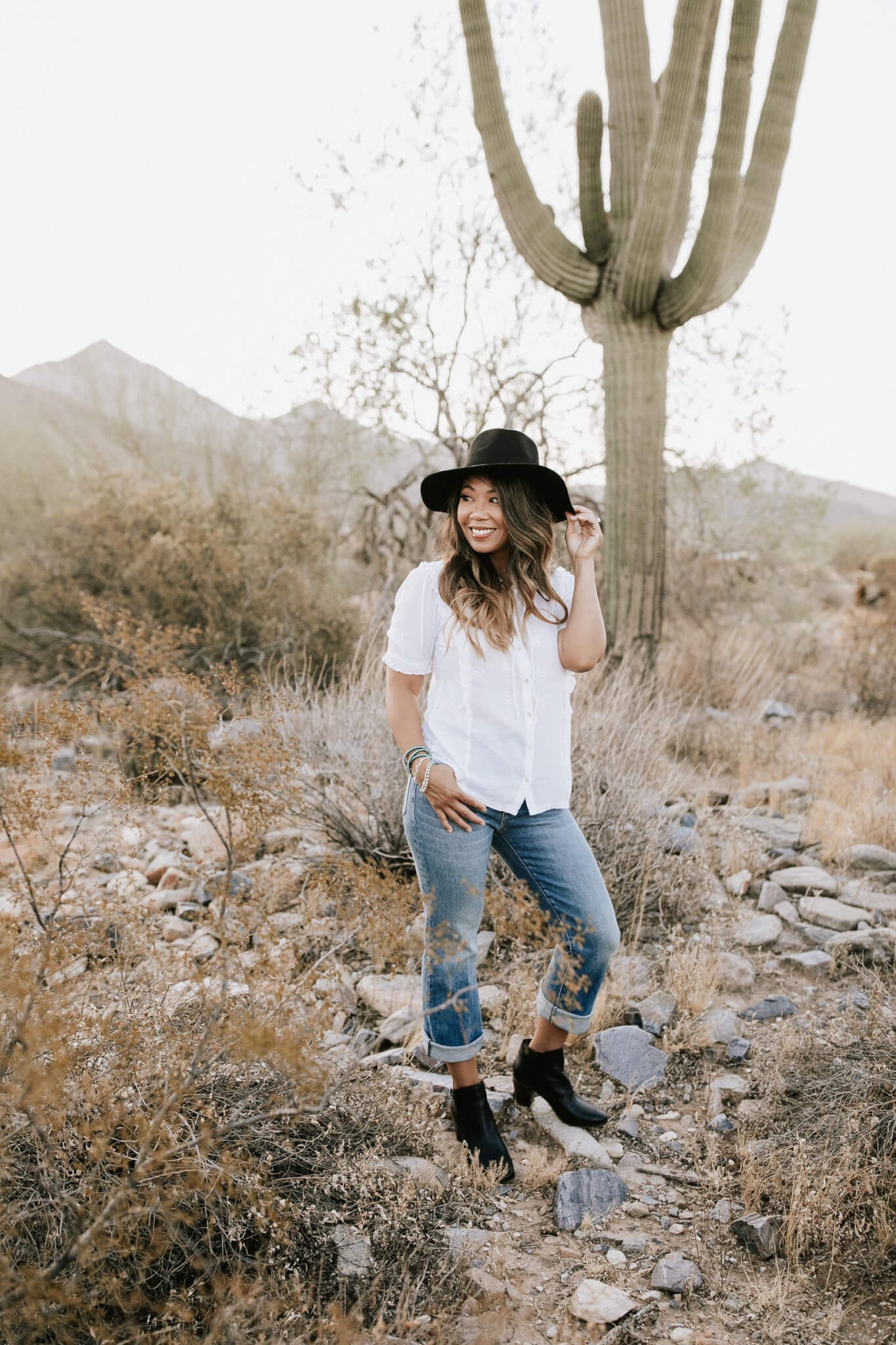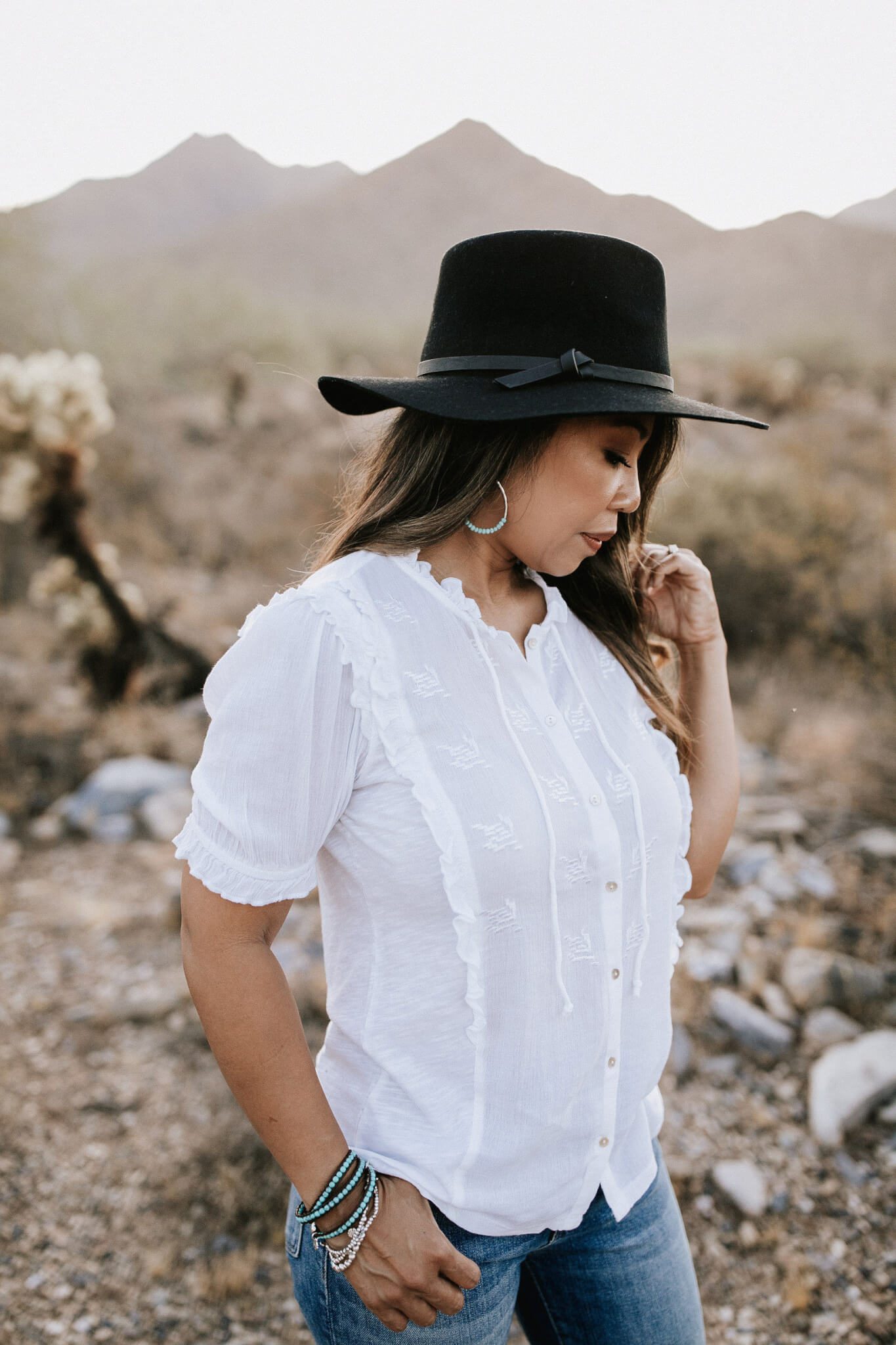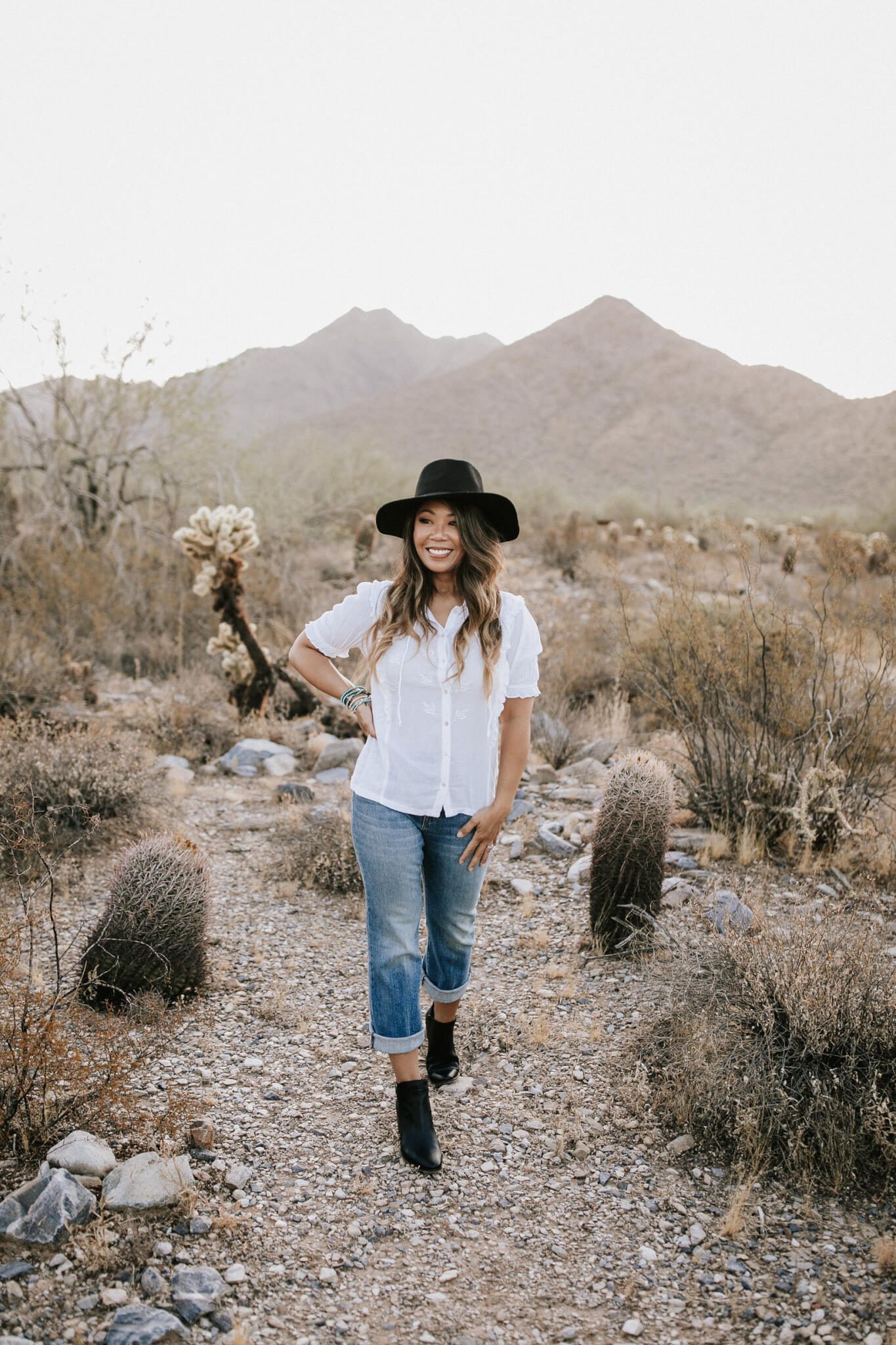 Shop the Look

Look 4
This top is totally versatile! With autumn floral designs on the puffed sleeves and the contrast of materials, you can make this work with anything – casual look with shorts and booties, jeans with mules, or go with a business look with a pencil skirt and heels! You make it work!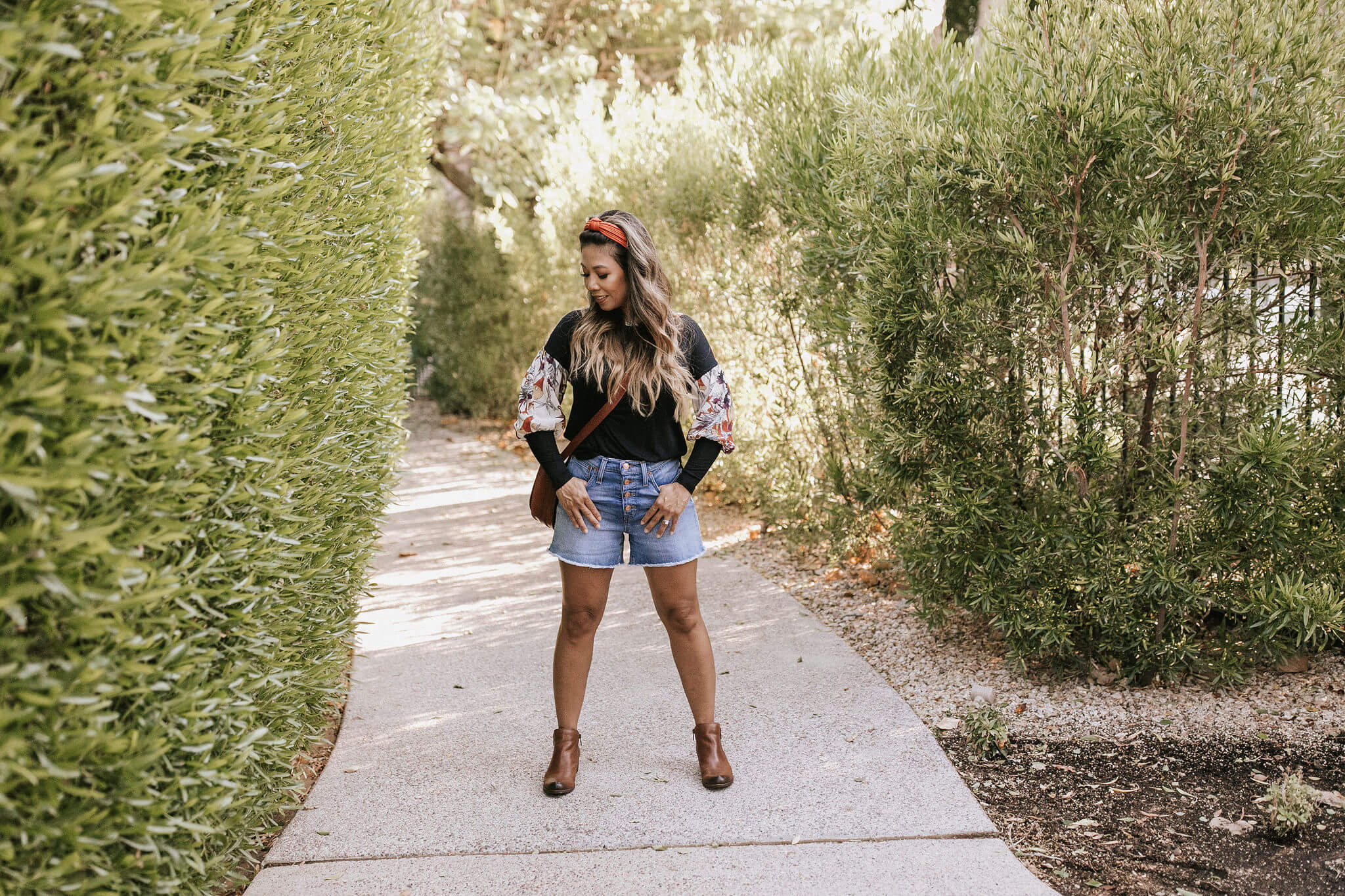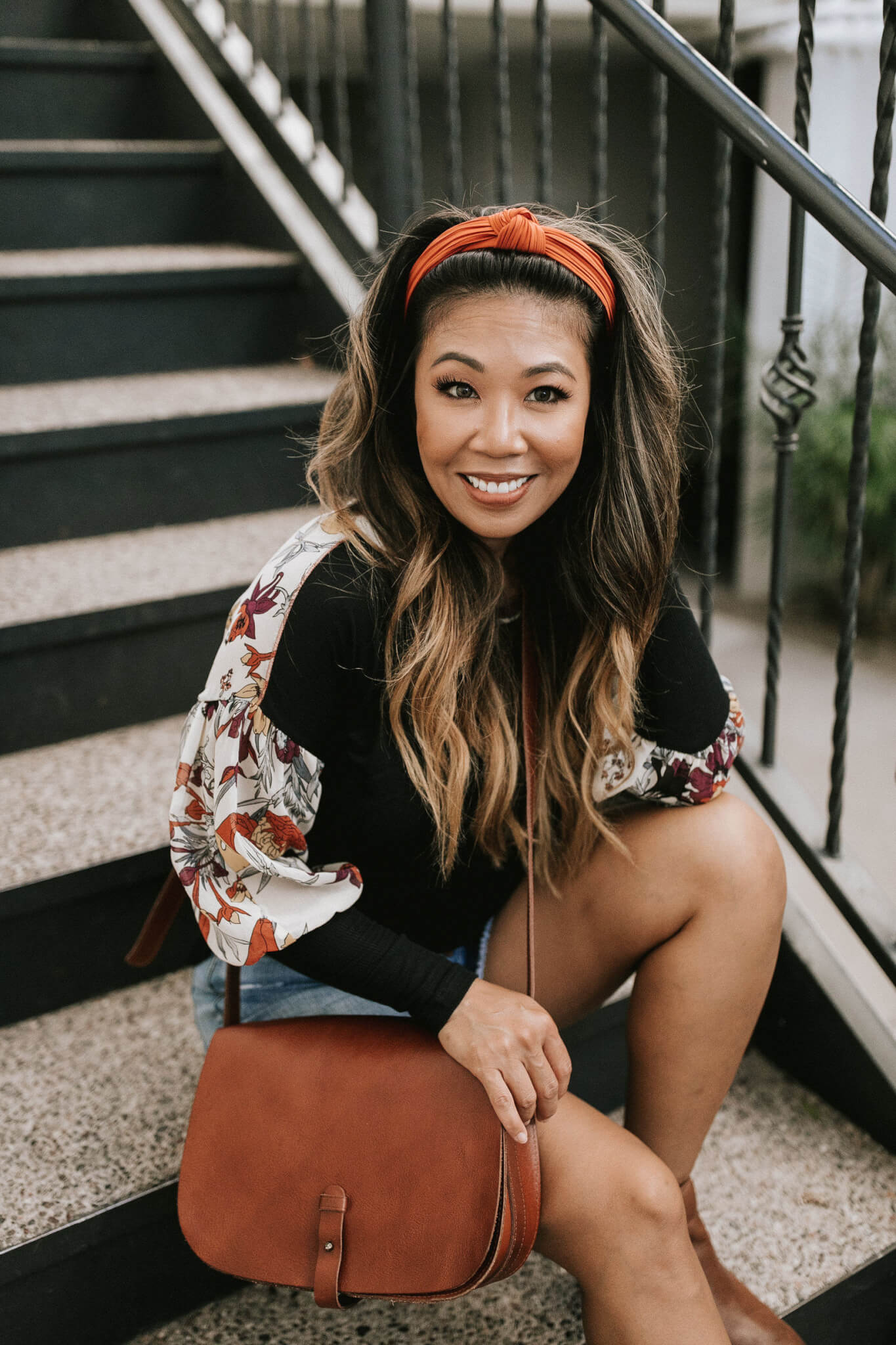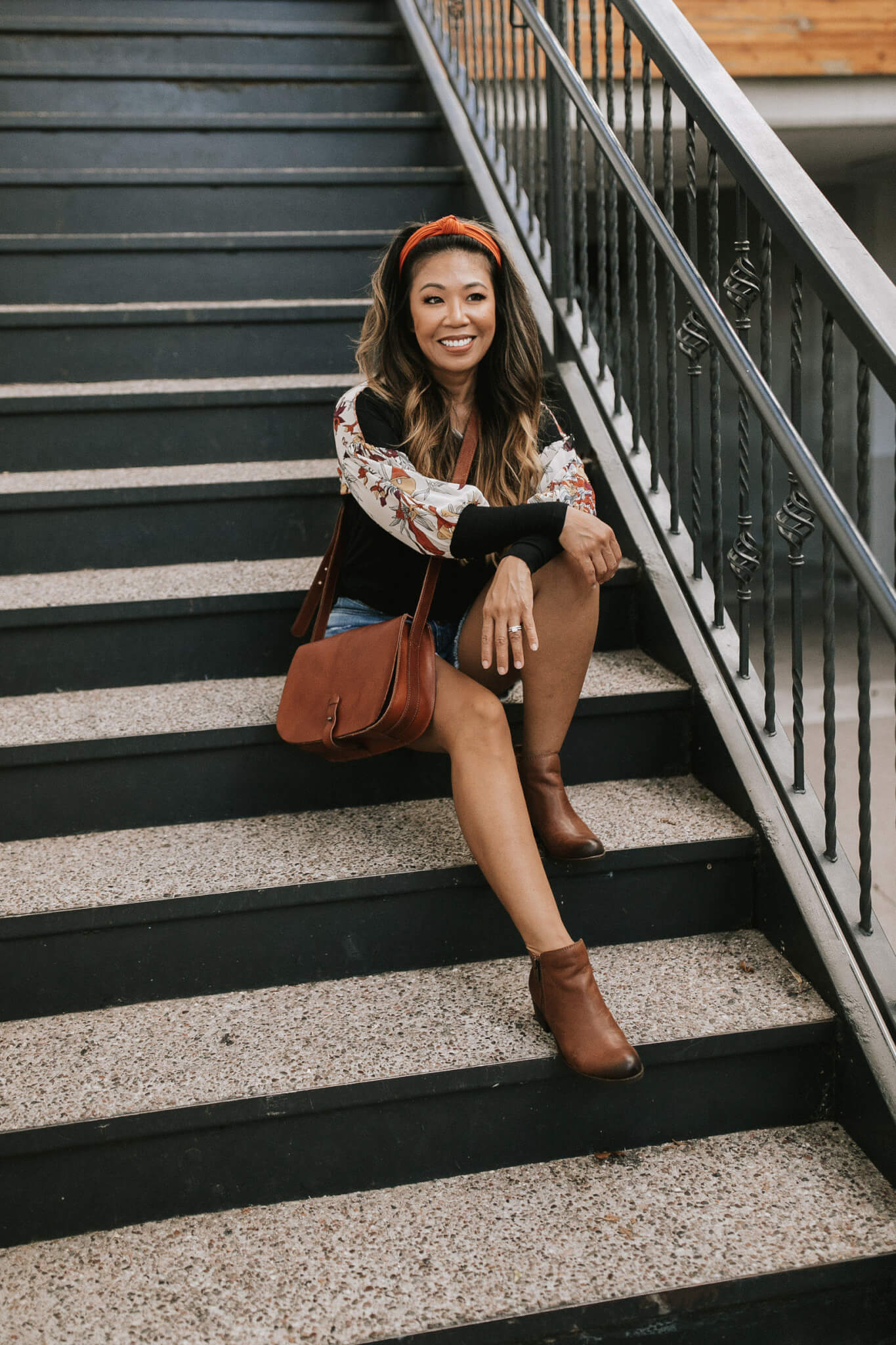 Shop the Look

Look 5
What I love about this dress is you can change it up to look southwestern by using accents (you can add a vest with fringe, wear a hat, a wideband or headband, even a buckle belt, and of course cowgirl boots!) You can even do NYC style with a cute belt and heels (in keeping with the fall theme with layers, you can also add a blazer to finish off the look).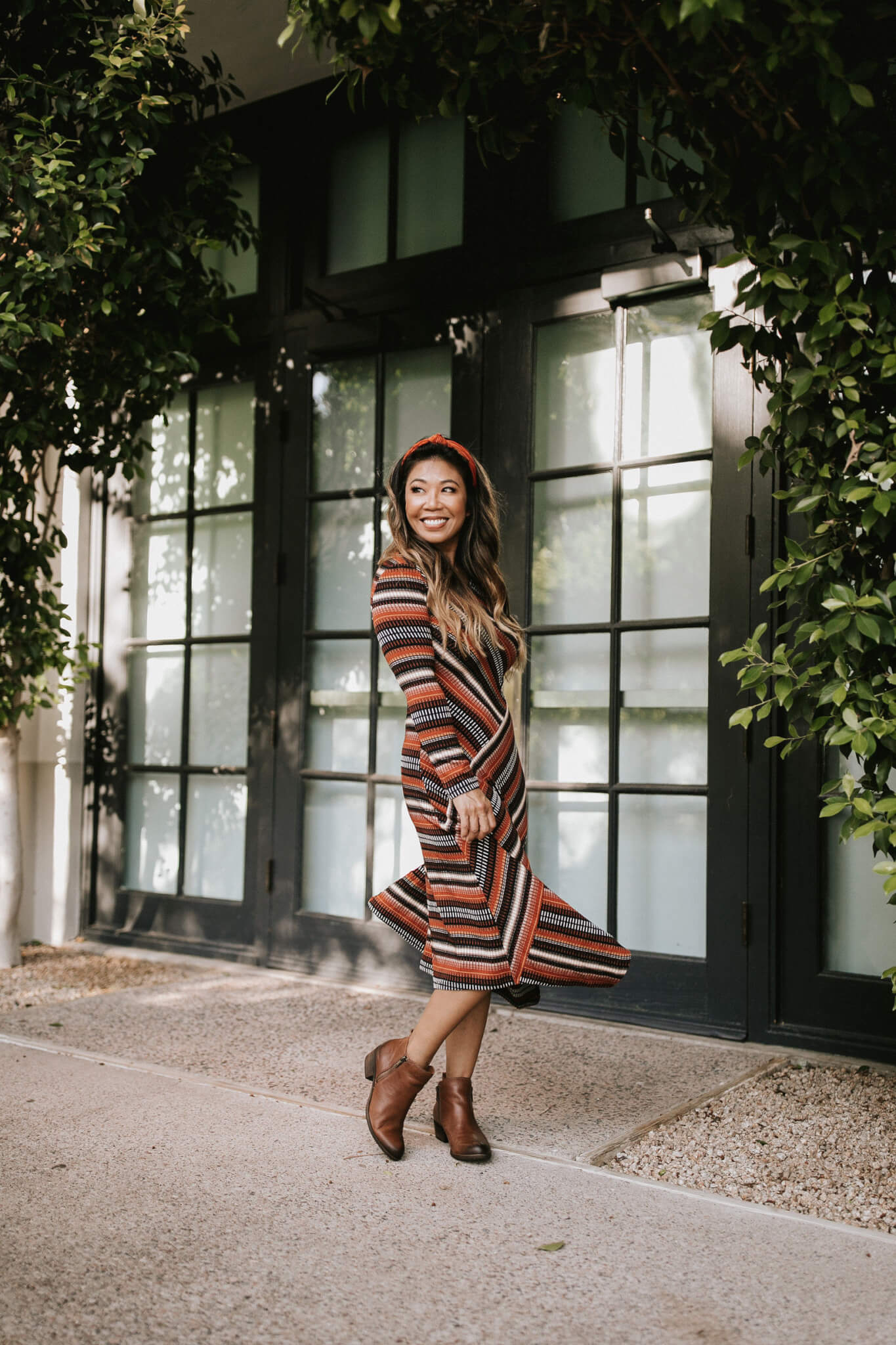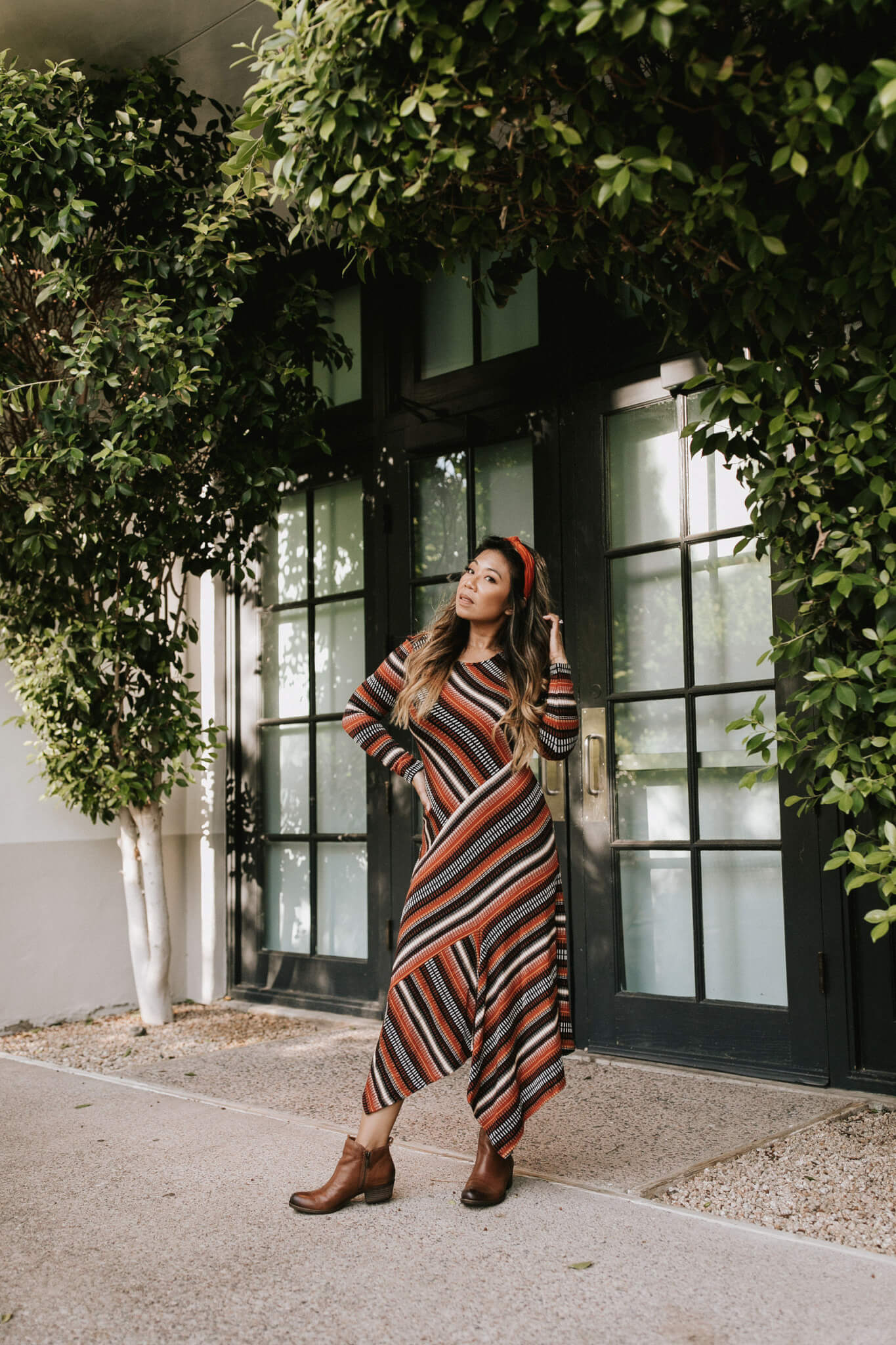 Shop the Look