Forget about summer and dive into fall! I'm providing you with a few favorite pieces to add to your closet this season!
All photos were taken by Ksenia Pro Photography. Ksenia is based in the Washington DC metro area. She left her Finance career to focus on her true passion – photography! Her style is timeless, classy, yet modern. Learn more about Ksenia on her website or follow her on Instagram or Facebook.
**There are some affiliate links below, but these are all products I highly recommend. I will never put anything on this website that I haven't verified and/or personally used. I may receive a small commission in exchange if you purchase through my links, that is at no additional cost to you. Please see my Privacy Policy + Disclosure for more information.**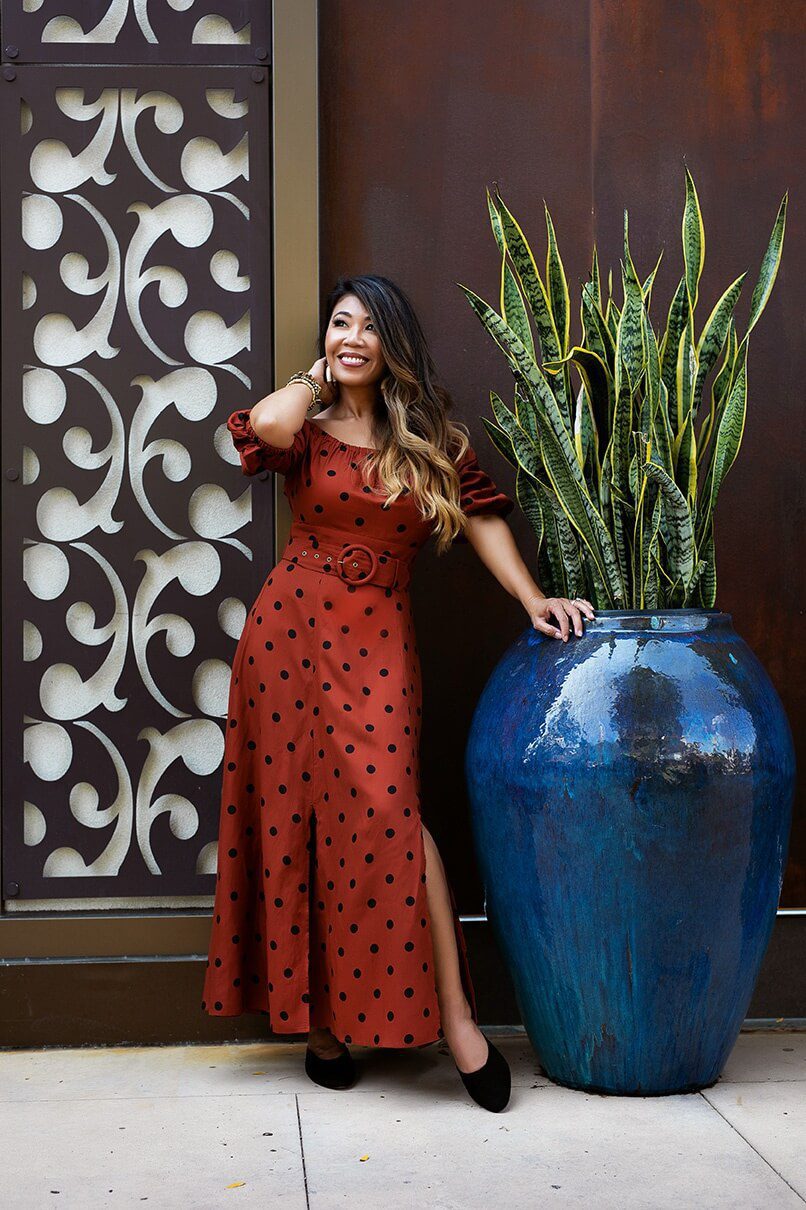 I can't believe it's that time of year again where leaves start changing colors, temperatures keep dropping, people rushing to the coffeeshop to get their pumpkin lattes, and the smell of apple cinnamon wafting through the air! It's also time to get your closet ready for fall! I know, I know…you want to hold on to summer a weee bit longer (you're not alone; the weather seems to think it's still summer, anyway). That's completely fine – some of the clothing I have below can be used as transitional pieces.
But if you're like me, you're looking forward to the season change and want to see the latest fall looks. I've got you covered, and I'm sharing a few of my fall favorites right here (and more to come in the next few weeks)!
Peasant Blouse
A peasant blouse is a great transitional piece from summer to fall. This blouse has feminine ruffle details and comes with different prints: animal, floral, and dots. Great to pair with denim shorts or high-waisted pants.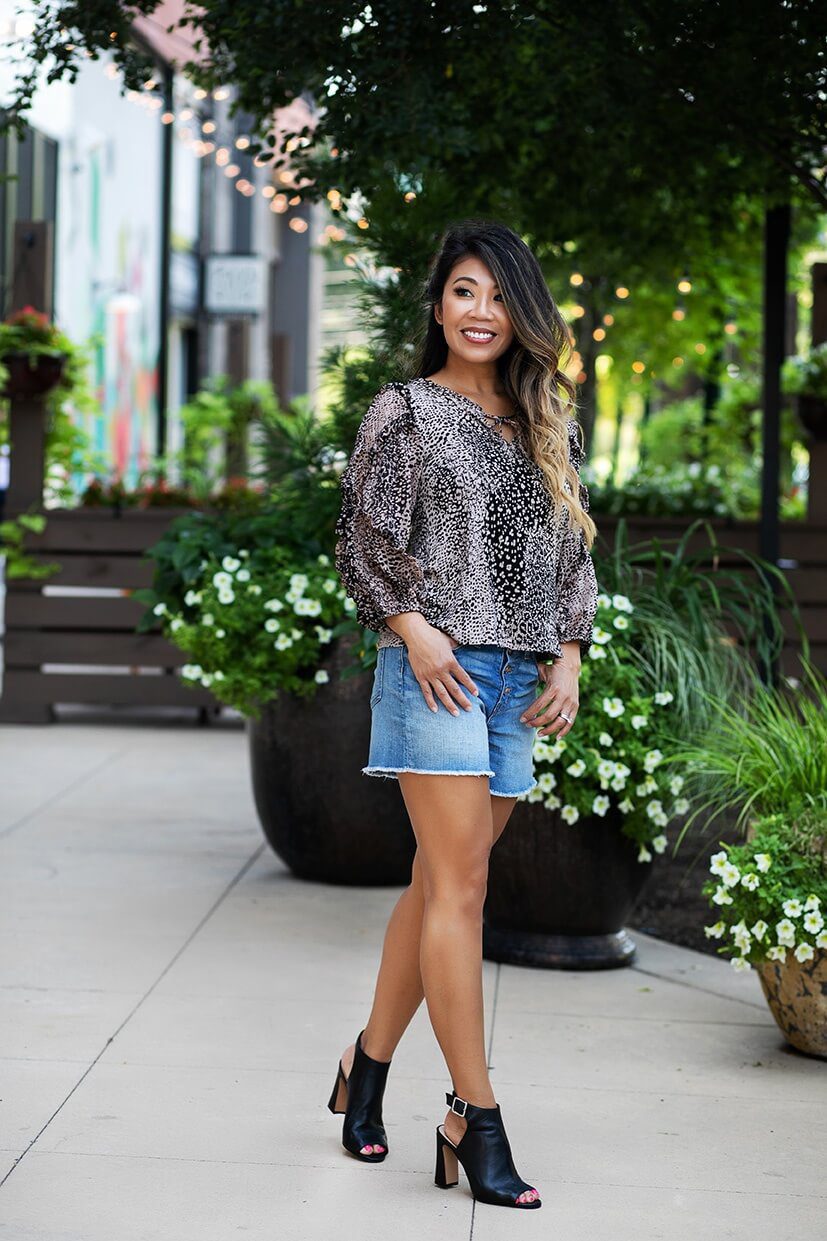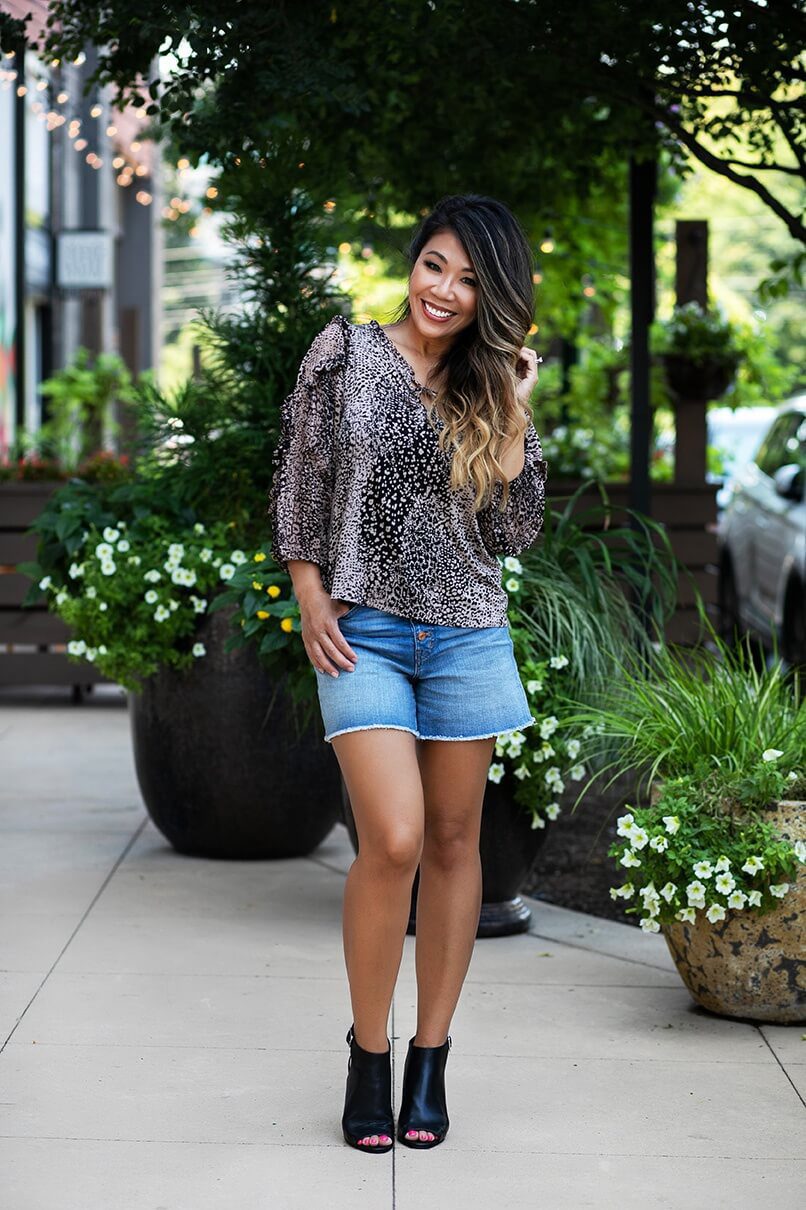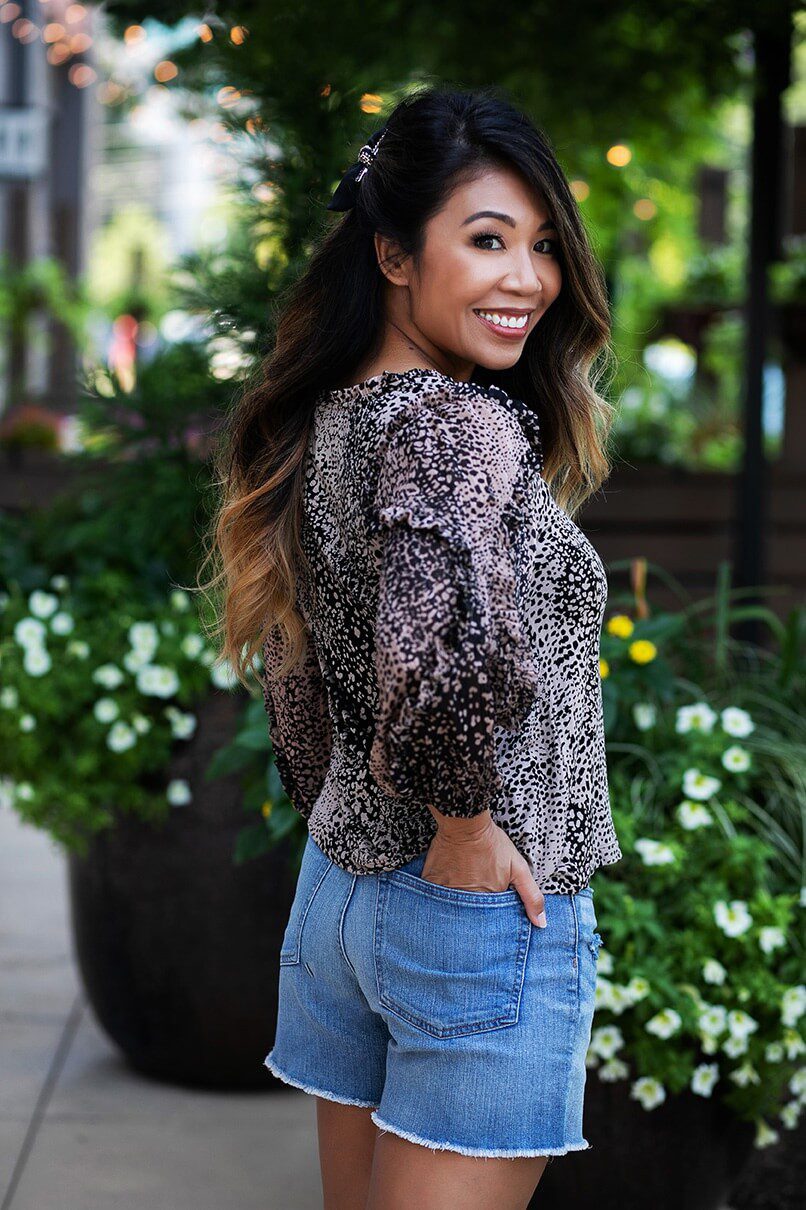 Shop the Look

Linen Cargo Pants
I love wearing cargo pants as they go with just about anything! It's a great way to diversify your closet from the good 'ole reliable jeans. You'll like this olive green camo cargo – you can wear with a t-shirt and moto jacket or this button-down shirt with a hat.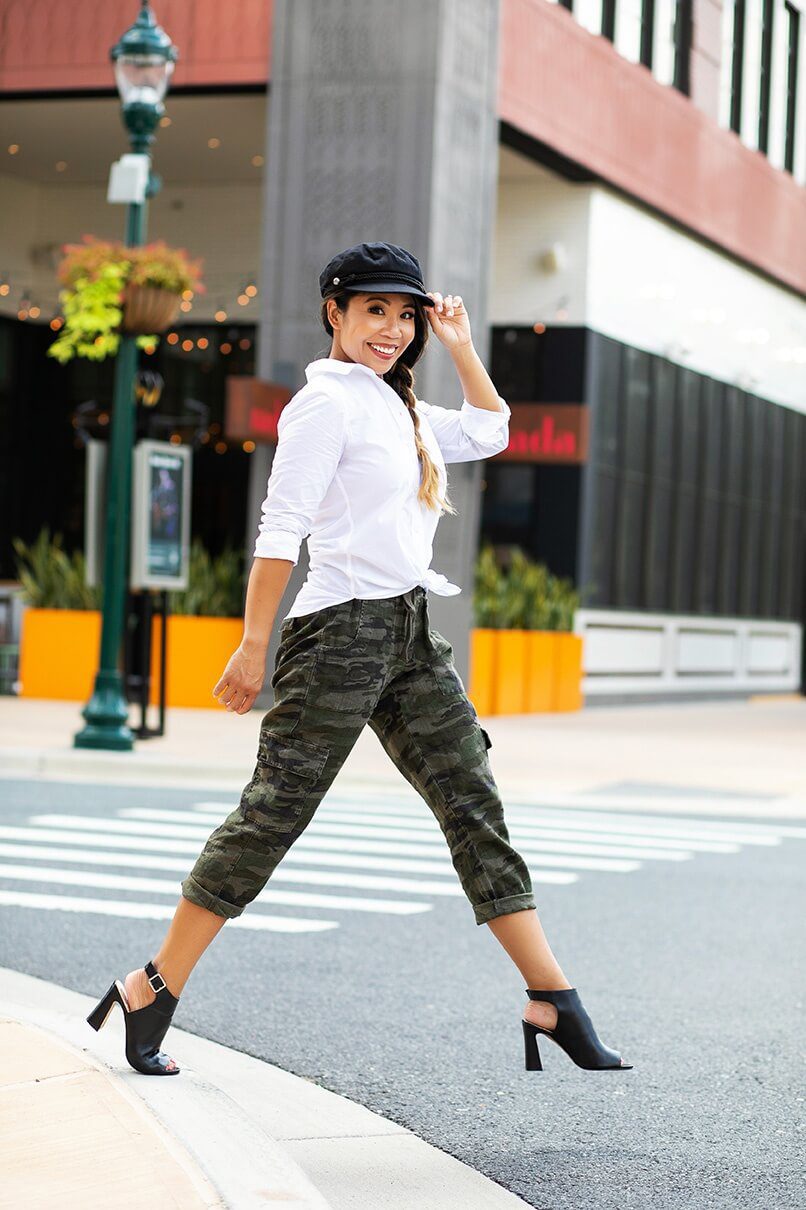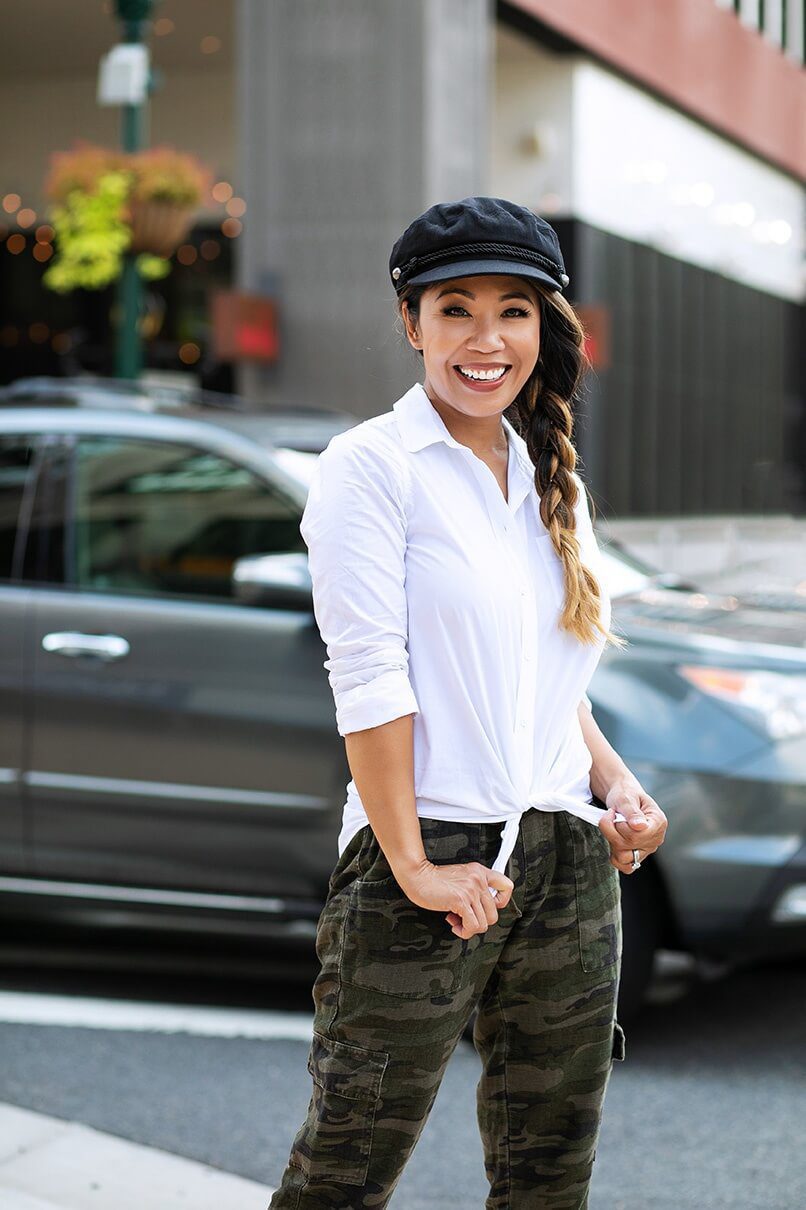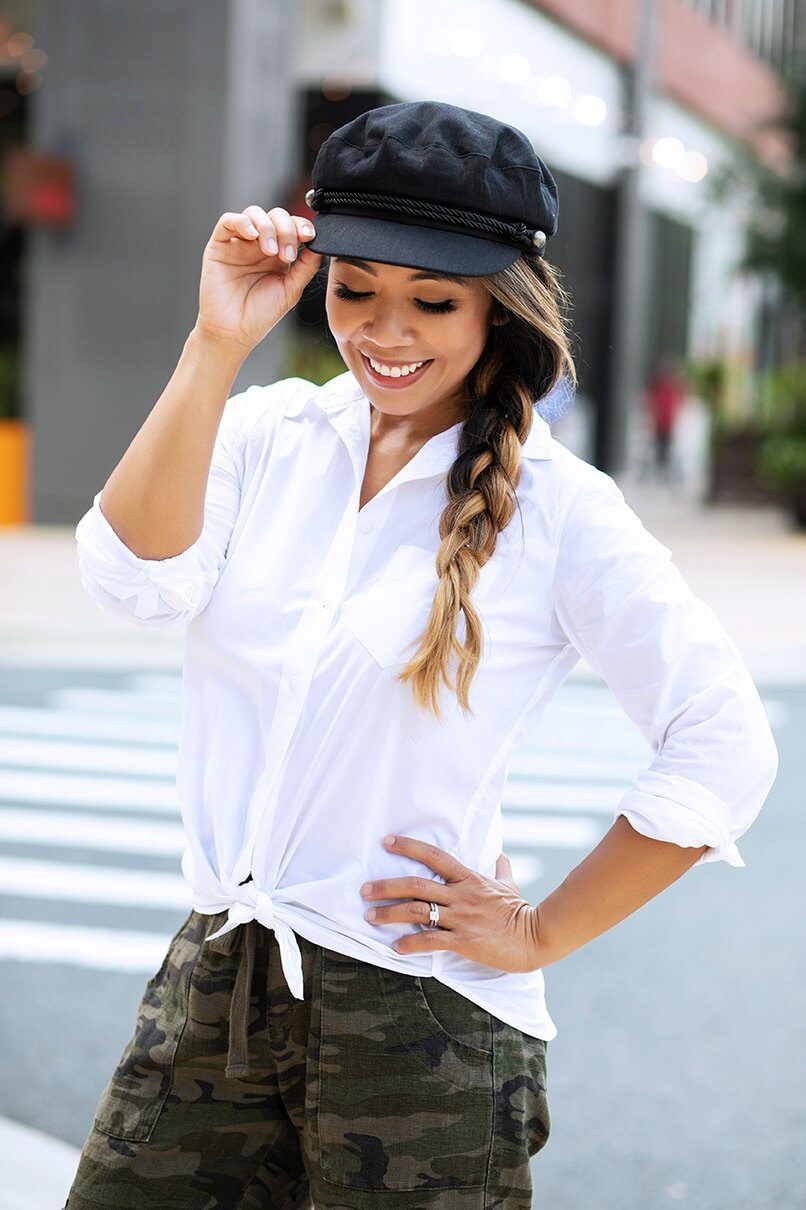 Shop the Look

Off-shoulder Maxi Dress
This burnt-orange maxi dress is quite a stunner! The polka-dot off-shoulder dress hugs your figure and comes with a belt that cinches your waist. It has puff sleeves and front slits for airy, easy movement.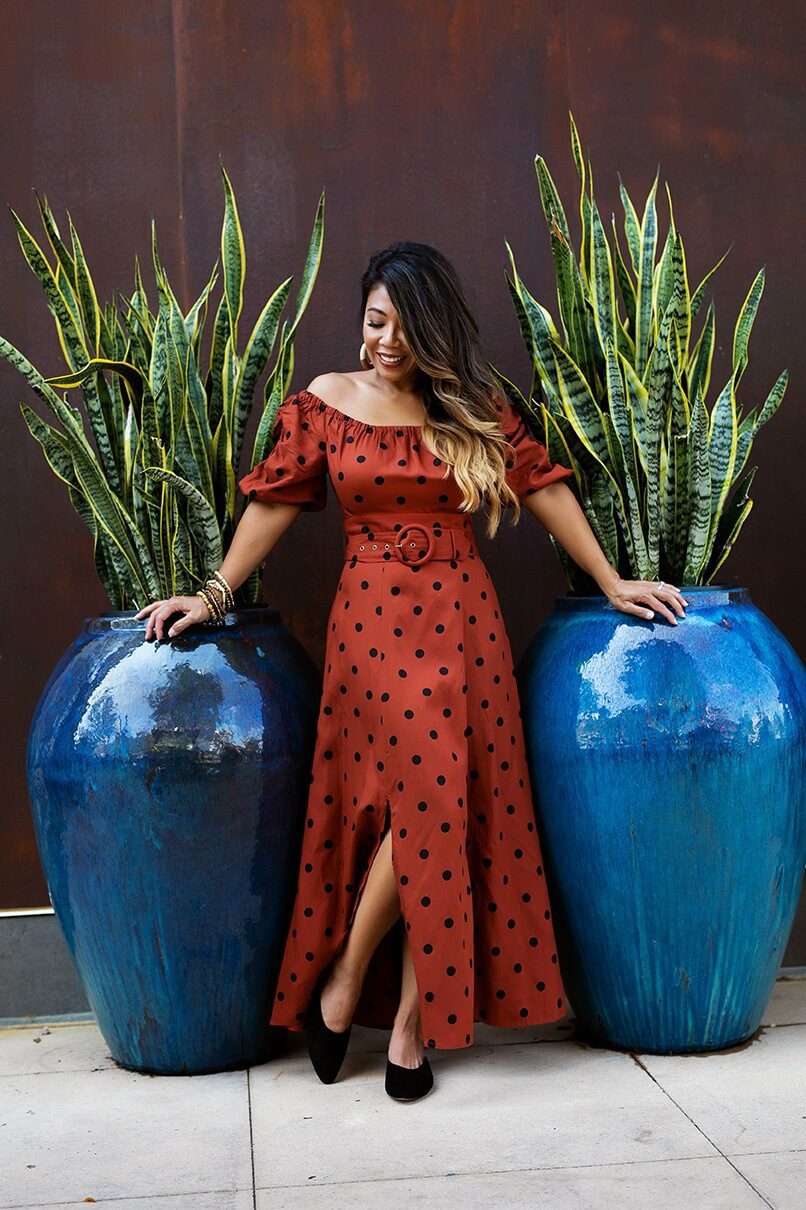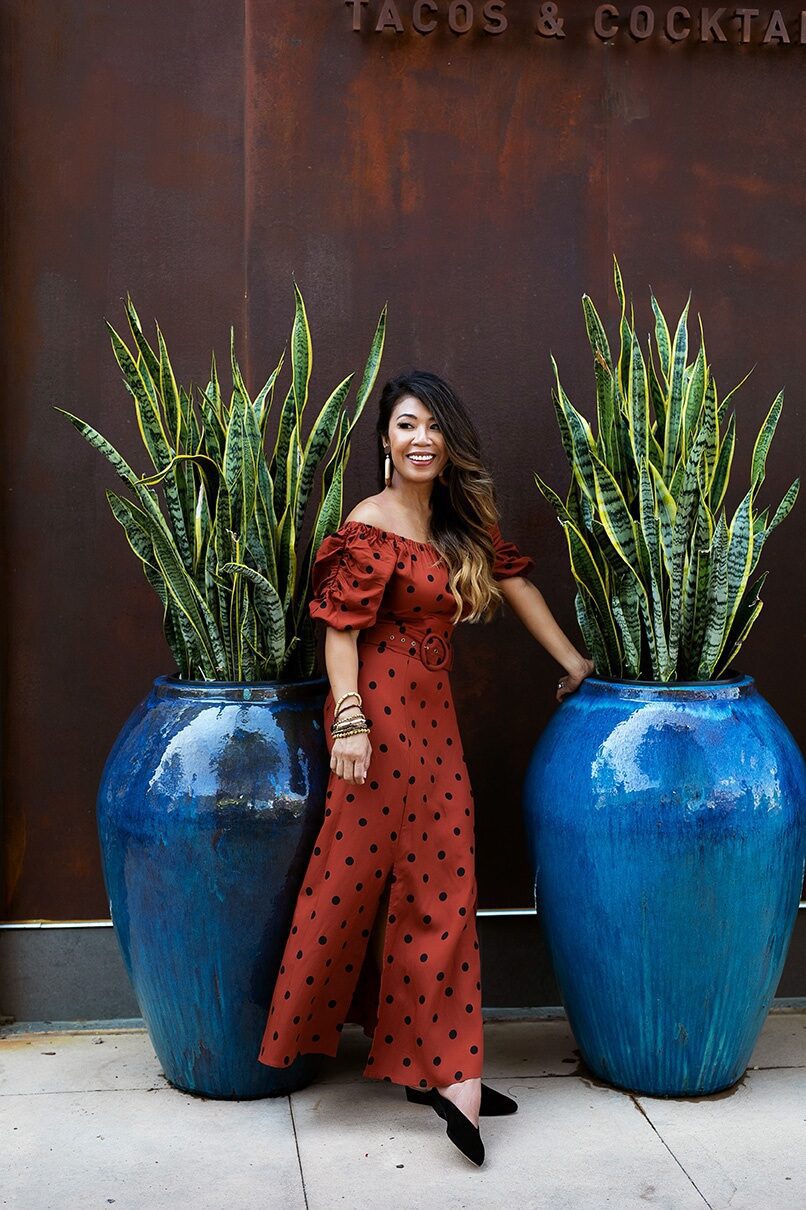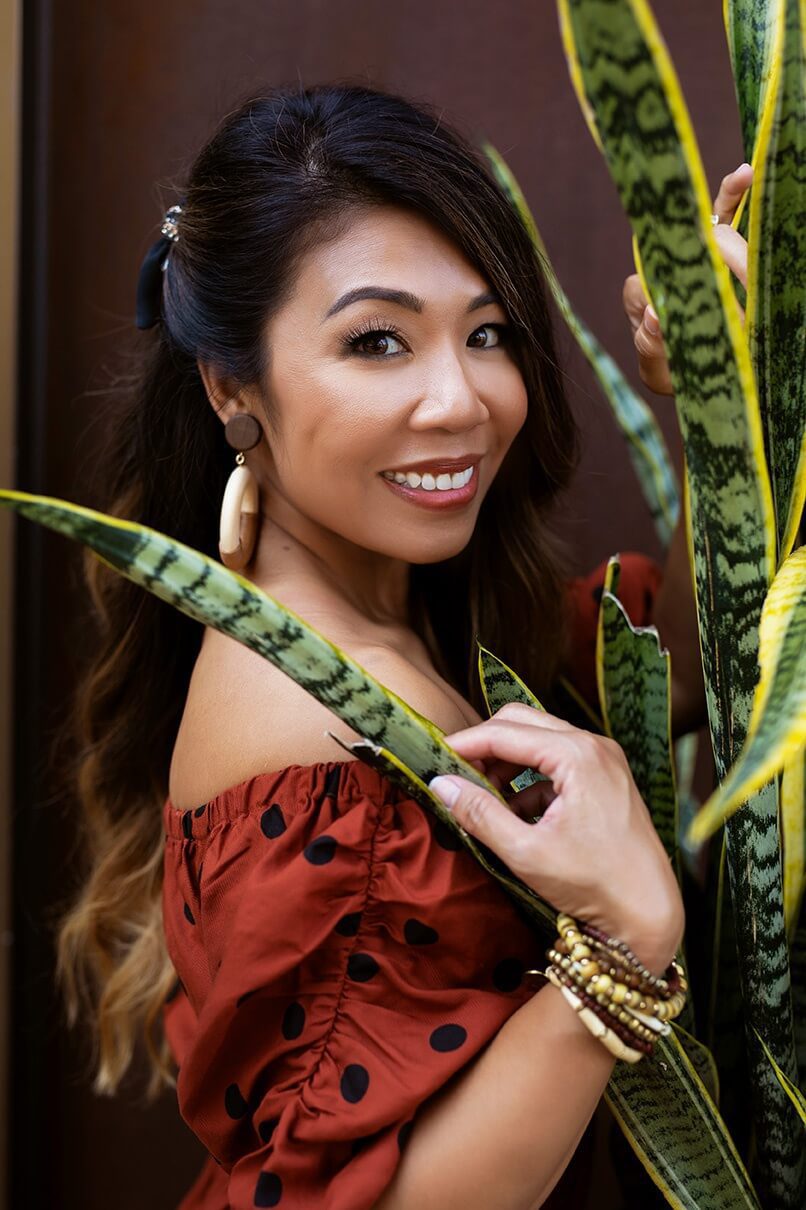 Shop the Look

Patchwork Knit Midi Skirt
What drew me to this knit midi skirt is the striking, colorful patchwork pattern! Wear it with a simple top such as this white turtleneck. Find an accessory like a belt to complete the look. Match it up with booties, heels, or sandals.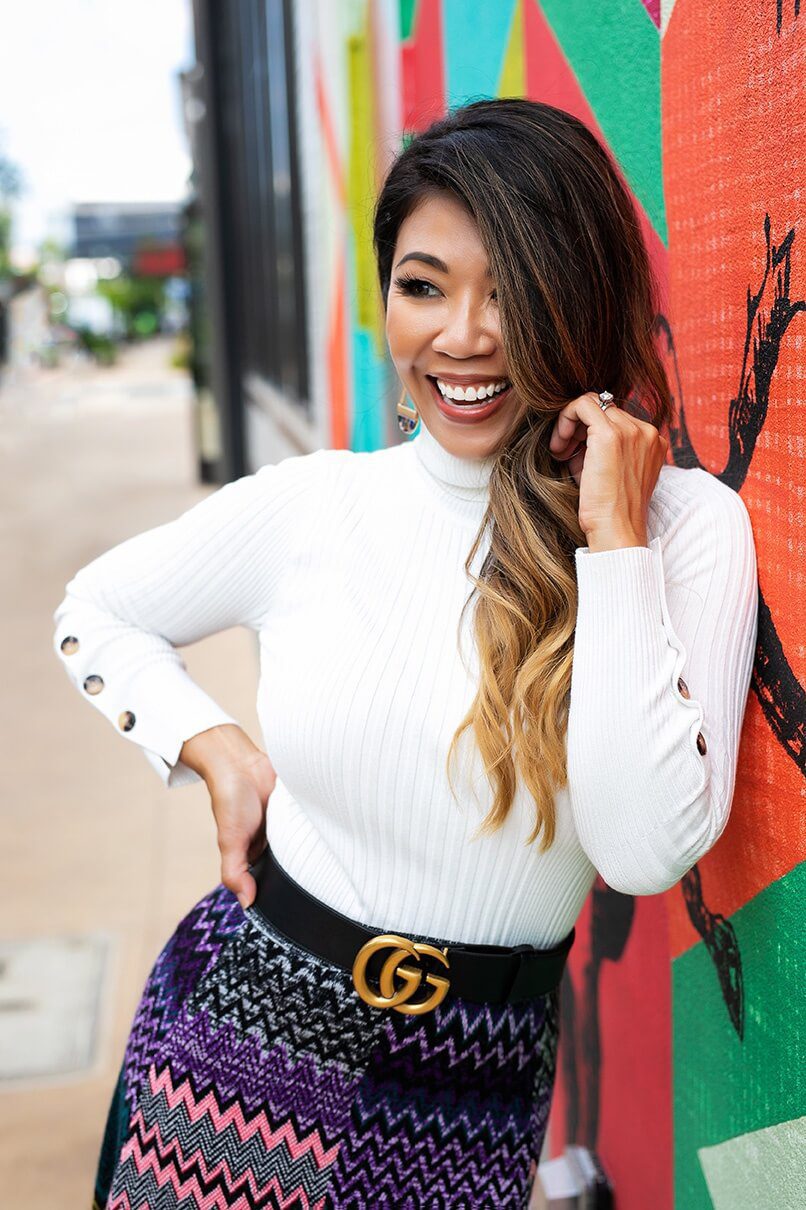 Shop the Look

Striped Pullover
This light and comfortable pullover is a great way to keep warm. The zebra stripes carry on the popular animal print trend. Top off with this wool hat.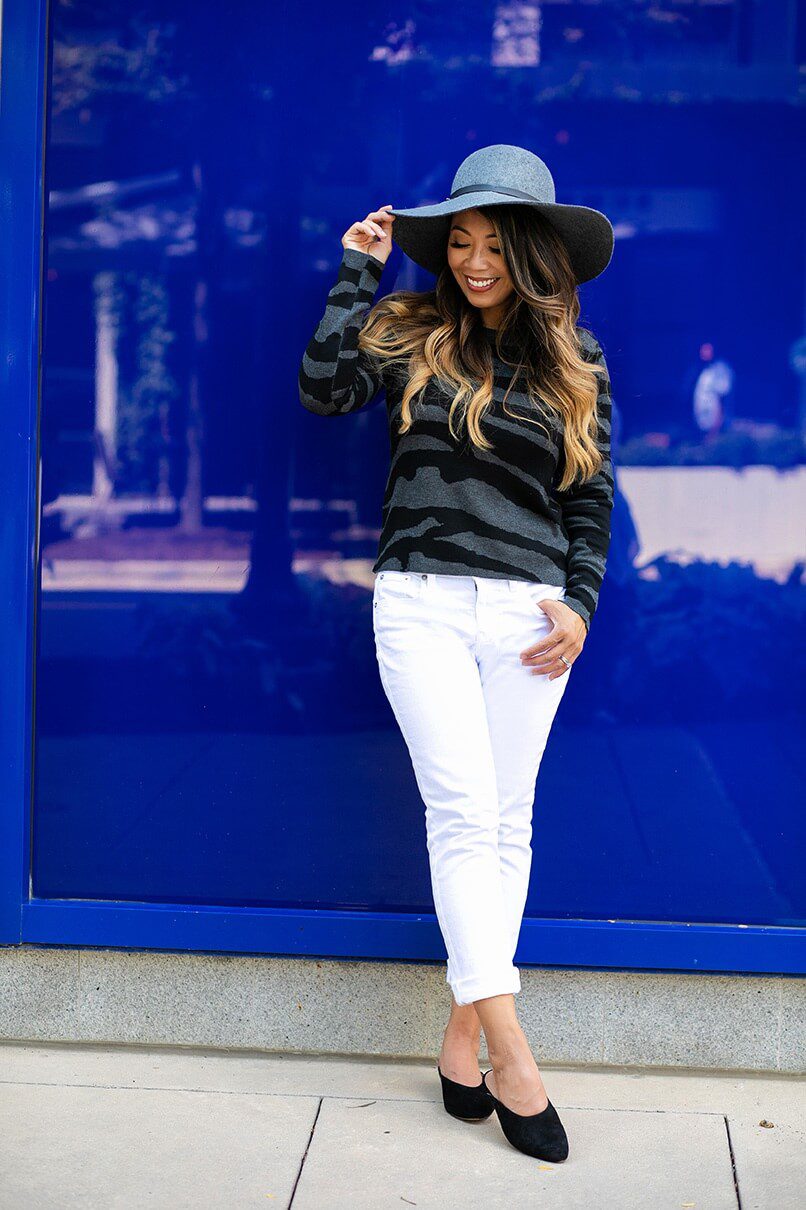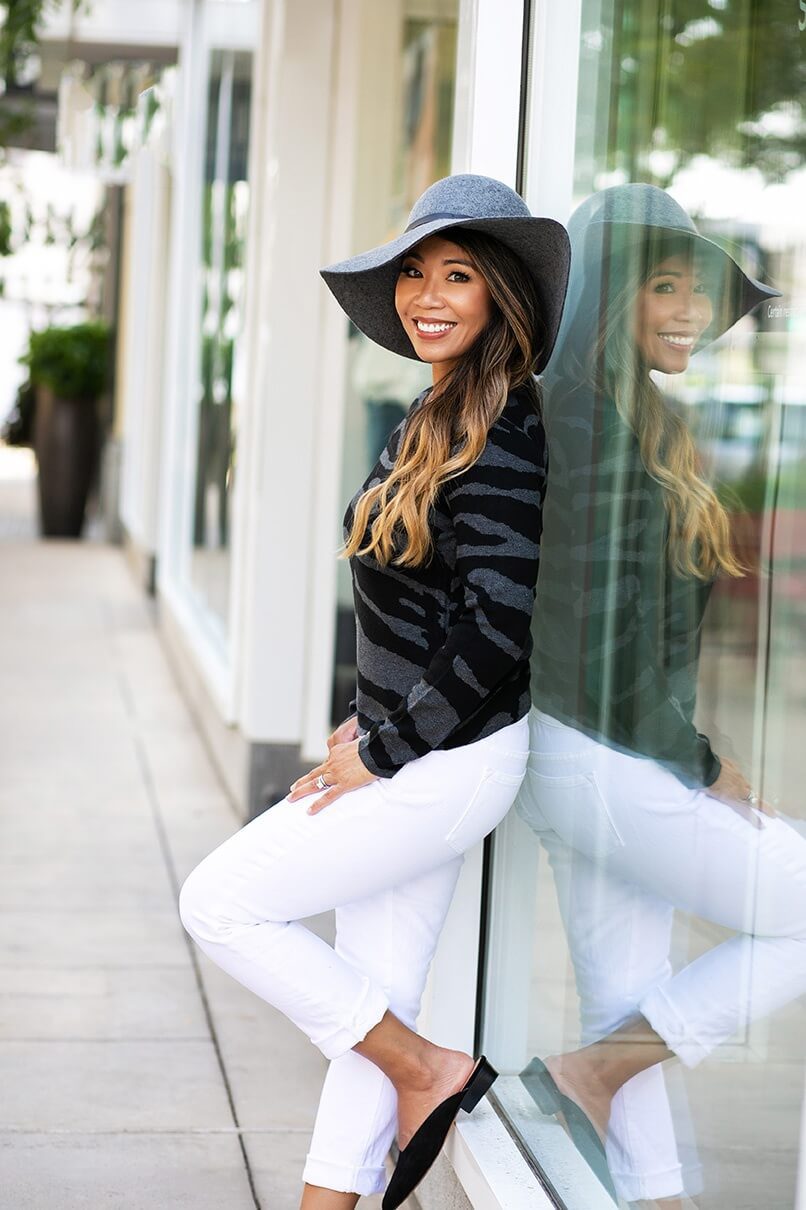 Shop the Look

That's it for now! Let me know which outfit you like! What's on your hit list when it comes to fall fashion?