This fashion gift guide will make it easier to find presents regardless of style! There's something for everyone!
Disclosure: Some of the links on this post are affiliate links, which means I may receive a small commission if you click a link and purchase something I have recommended. While clicking these links won't cost you any extra money, they will help me keep this site up and running and keep it ad-free! Please check out my disclosure policy for more details. Thank you for your support!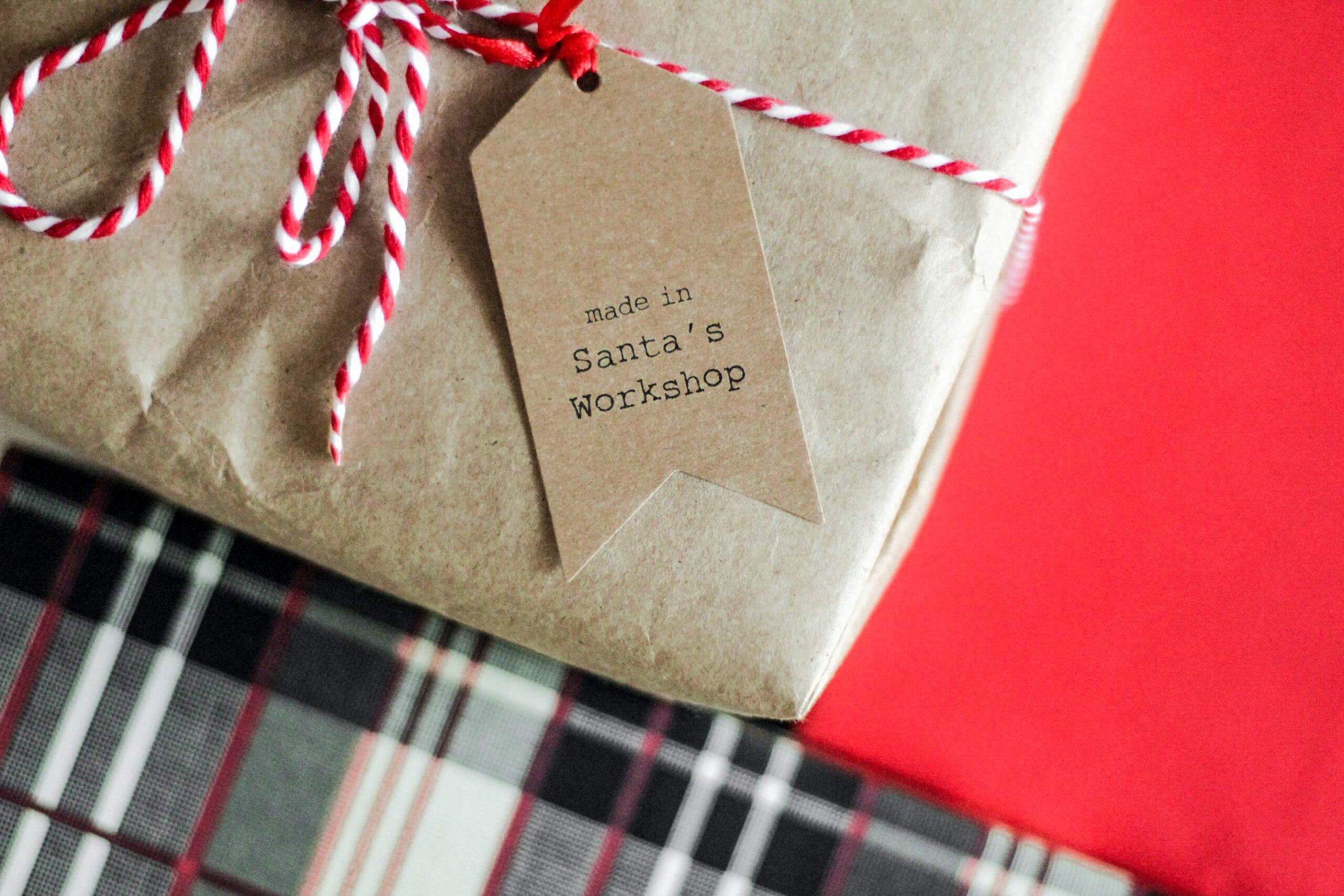 It's the most wonderful time of the year! Don't you love the bustle of festivities going on? Just a while back, we were in pumpkin patches, and now we're stuffing those stockings and wrapping gifts – the holiday season is happening! Of course, with that said, that means the gift shopping has started.
Have you shopped yet? If you haven't or are just about to, these gift guides will help you make gift hunting easier. I'm starting my gift guide series for all the fashion lovers out there. I've created these fashion gift guides with different styles in mind: those who are into leather, neutrals, florals, or all-out sparkly and shiny. There's something for everyone!
I've included a variety of tops, bottoms, dresses, and accessories, so whether you're on a budget or not, these gift ideas are sure to put joy in that fashion lover's heart.
If you're looking for a beauty gift guide, you may find my suggestions here.
Neutrals Lover
We all know how great neutrals are, and sometimes that's all it takes. Have a fashionista friend who only wears neutral colors? This gift guide is perfect for her and her love for whites, browns, and black.
On a budget, Pink Lily's beige beanie and fuzzy scarf are great additions to any wardrobe with winter coming. If you're looking for shoes, Target has a great selection, and I especially like these Tall Block Heeled Boots that will go with any outfit – a dress, a sweater and jeans, anything. If clothing and shoes aren't something you feel will fit, a bag is a great gift option. The Beis Work Tote from Revolve is a beautiful neutral accessory to any outfit.
Edgy Leather
Wearing (faux) leather always makes me feel confident. No matter the clothing, whether it be a moto jacket, a dress, or even leggings, it just adds an edgy vibe. If your family or friend is like me, a leather item will surely add to your fashionista's collection and make a great gift.
The black vegan leather jacket and camel vegan leather jacket are fabulous and work for any season, so you'll know it's a gift that'll be used. The best part is they are both under $100. If shoes are on your list, why not give these Milie Leather Black Mules, which bring a classy vibe to any look with its chain detail. Pair this with your casual sweater and denim outfit, or dress it up with a leather dress and tights. Speaking of leather dresses, my go-to place to shop is Revolve. They have such a great selection! These two dresses will surely make your fashionista's heart flutter with delight. The asymmetrical X Revolve Corey Mini Dress and sleek Tube Dress are great for a date night or party.
Dainty Florals
Do you have a friend who loves florals? Then this gift guide is for you. No matter the season – spring to winter, florals are just a fabulous print that works. Plus, not to forget, they come in so many colors and styles that you can always count on finding something pretty and dainty to get as a gift.
Accessories make for great stocking stuffers. The Full Bloom Flower Necklace is a beautiful piece that can be worn with a simple tee and pants combo or a black silk dress. Why not add to that gift a Cleobella Jewelry Wrap bag, so that all the accessories can be stored neatly when you travel. If jewelry isn't your family or friend's kind of thing, then perhaps a beautiful floral print scarf from Target will do the trick – the best part is it can be worn anytime, any season. Are you looking for some more bold floral prints? Why not give a Peach Duster Floral Kimono from Pink Lily or a Sicilia Ruffle Dress from Revolve.
Shiny & Shimmery Glam
When it comes to holidays or any festivities, for that matter, a shiny, shimmery outfit is always a good idea. Whether it be a fabulous sequin dress, shiny bag, or just gorgeous earrings – that shine always adds to the fun of the day. Check out this gift guide!
Going out to a party or maybe a date night? This Metallic Drape V-Neck Long Sleeve Bodysuit, is perfect to pair with denim jeans, leather pants, or an equally sparkly skirt. If standing out in the crowd is the goal, then this red Sequin V-back Dress will do the trick. My other fave gift finds are these Dorothea Taro Shimmer Knotted High Heel Sandals and Lullie Ivory Satin Rhinestone Ankle Strap Pointed-Toe Pumps, which both happen to be under $50 each. What a steal!
Sporty Chic
This fashion gift guide is for the family or friend who always has our back when it comes to staying healthy and fit. They are the best kind of support to keep you on the workout routine, so of course, it makes sense to give them something supportive.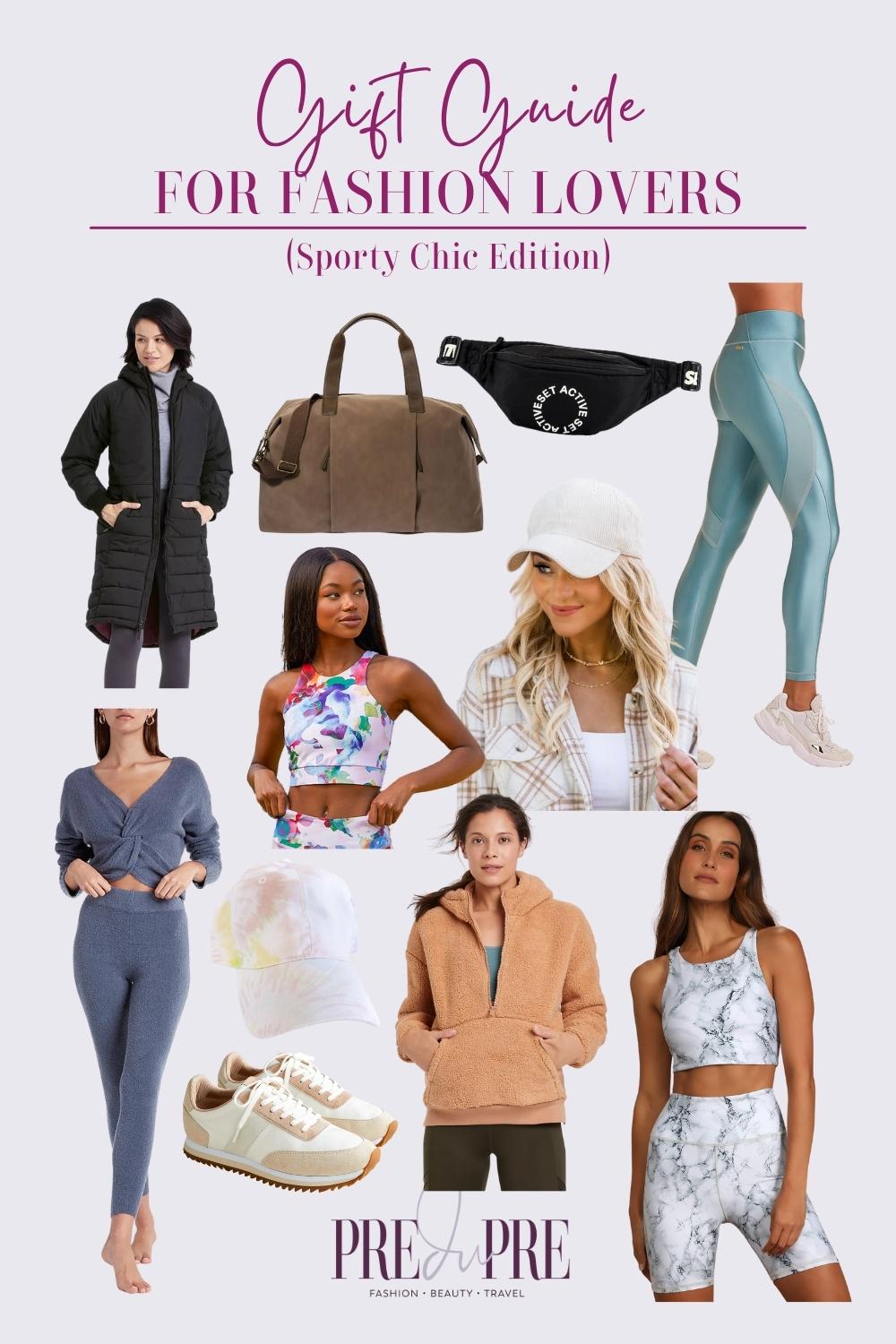 Add a pop of color to their routine with this Multi Print High Neck Medium Impact Sports Bra from Lulus. Color, not their thing? Then this Grey Marble Sports Bra and High Waisted High Impact Biker Shorts will surely tickle their love for neutrals. I also included the Cozy Twist Sweater and Super High Waisted Sweater Leggings from Express as a gift option, because I'd want to wear this as loungewear after a workout. Not to forget, it looks great too on a quick errand. If clothing is not in your options, but you still want to keep it sporty, then consider getting a cute tie-dye baseball cap from Pink Lily, a Revolve fanny pack, or an Olivia Weekender Bag from Target.
---
Which one of these will be your fashion gift guide this year?