Our vacation to Florida truly did not disappoint. With plenty of sunshine throughout the day (with the occasional passing showers) and tropical breezes, these summer-ready clothing will make you want summer to arrive early!
**There are some affiliate links below, but these are all products I highly recommend. I will never put anything on this website that I haven't verified and/or personally used. I may receive a small commission in exchange if you purchase through my links, that is at no additional cost to you. Please see my Privacy Policy + Disclosure for more information.**
Beach photos taken by Kelly Ward of Lake Effect Exposures. Part-time Michigander and part-time Floridian, Kelly's photography style is described as combining "lifestyle photography & organic commercial photography with artistic grace". You can follow her on Instagram @lakeeffectexposures or her website.
All other photos by Valerie Fyke of FM Photography. Valerie is a natural light photographer and lives in Naples, FL. She knows the city well, so if you're ever in Naples, just tell her what you want, and she'll capture those special moments for you. You can follow her on Instagram @valeriefyke_photo or her Facebook account.
Marco Island and Naples, Florida fashion lookbook
Dressing up in Florida can be quite tricky (and sticky) due to the warm climate and humidity. I wore quite a bit of rompers (which can be easily transitioned from day to night look), lightweight dresses, and cotton tees paired with shorts.
Linen and cotton materials are great for warmer climates as they are "breathable", natural fabrics which is great for Florida fashion. I like wearing shorts and dresses as it allows for that cool breeze to keep you feeling comfortable in that hot Florida sun. Of course, be sure to bring that bathing suit to cool off in the ocean or pool!
Rompers
White linen romper
A romper pops with waist tie belt. Wear with a snake-pattern ankle strap sandal, which features decorative studs at the edges and is super comfortable.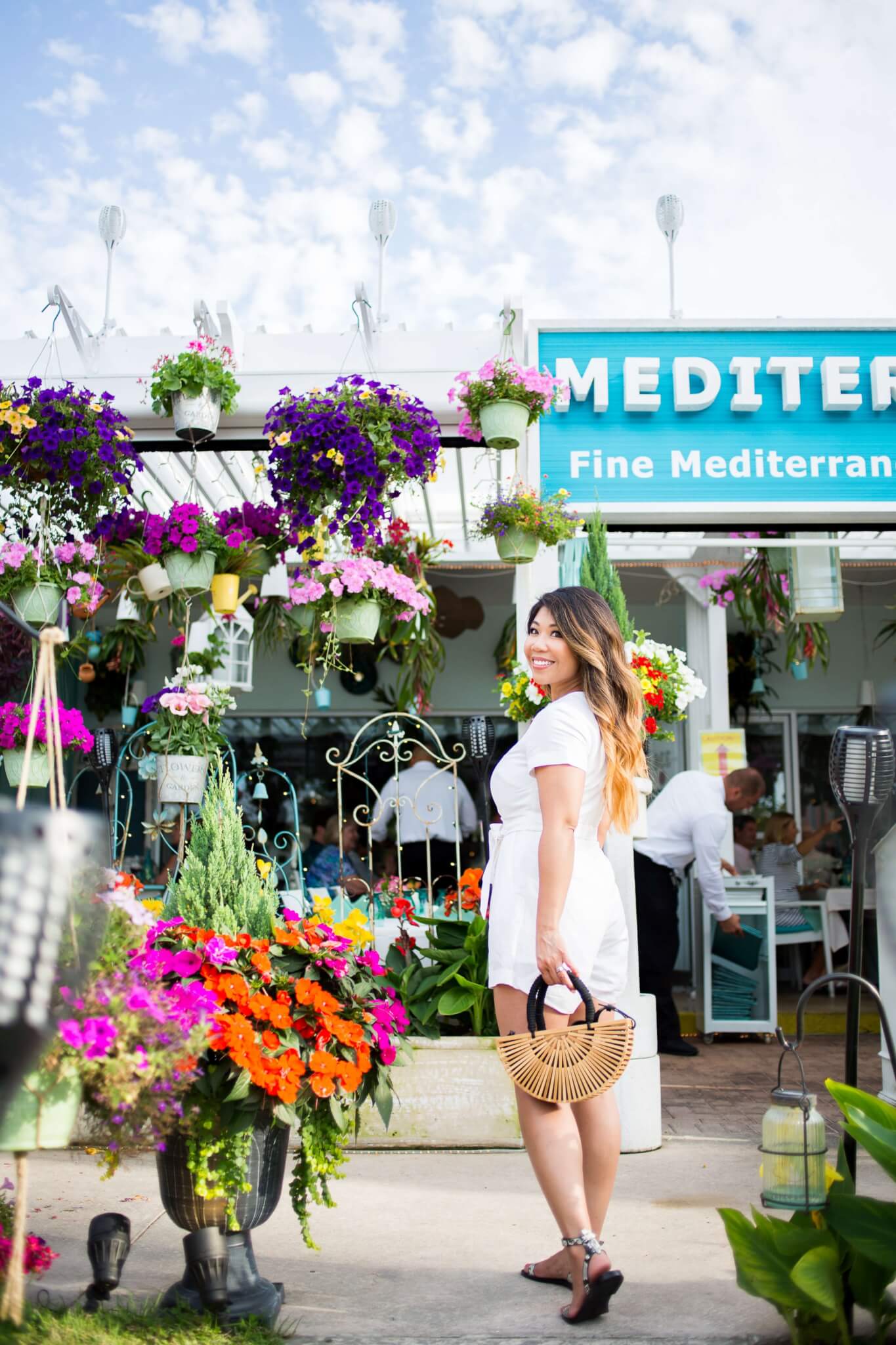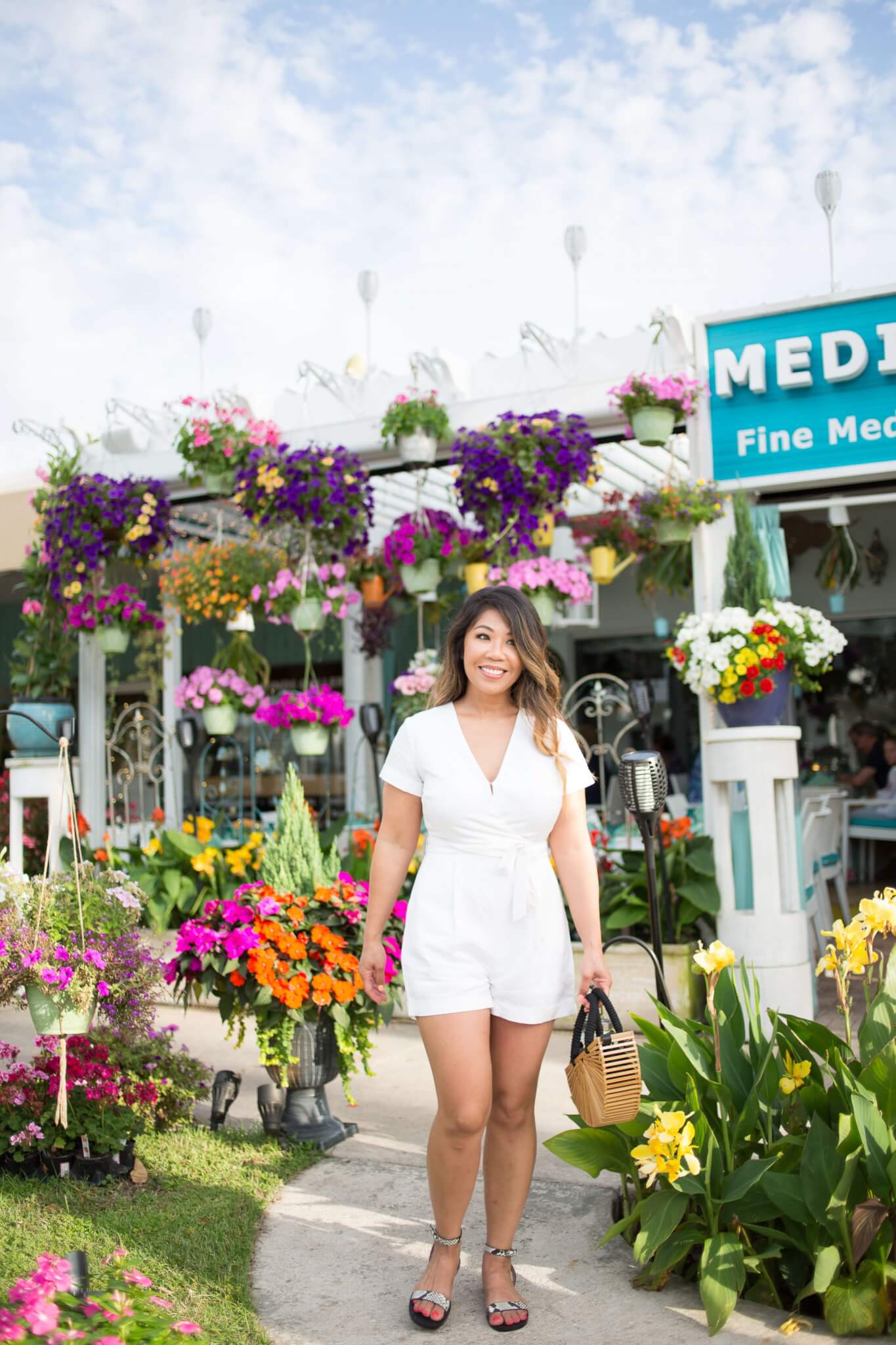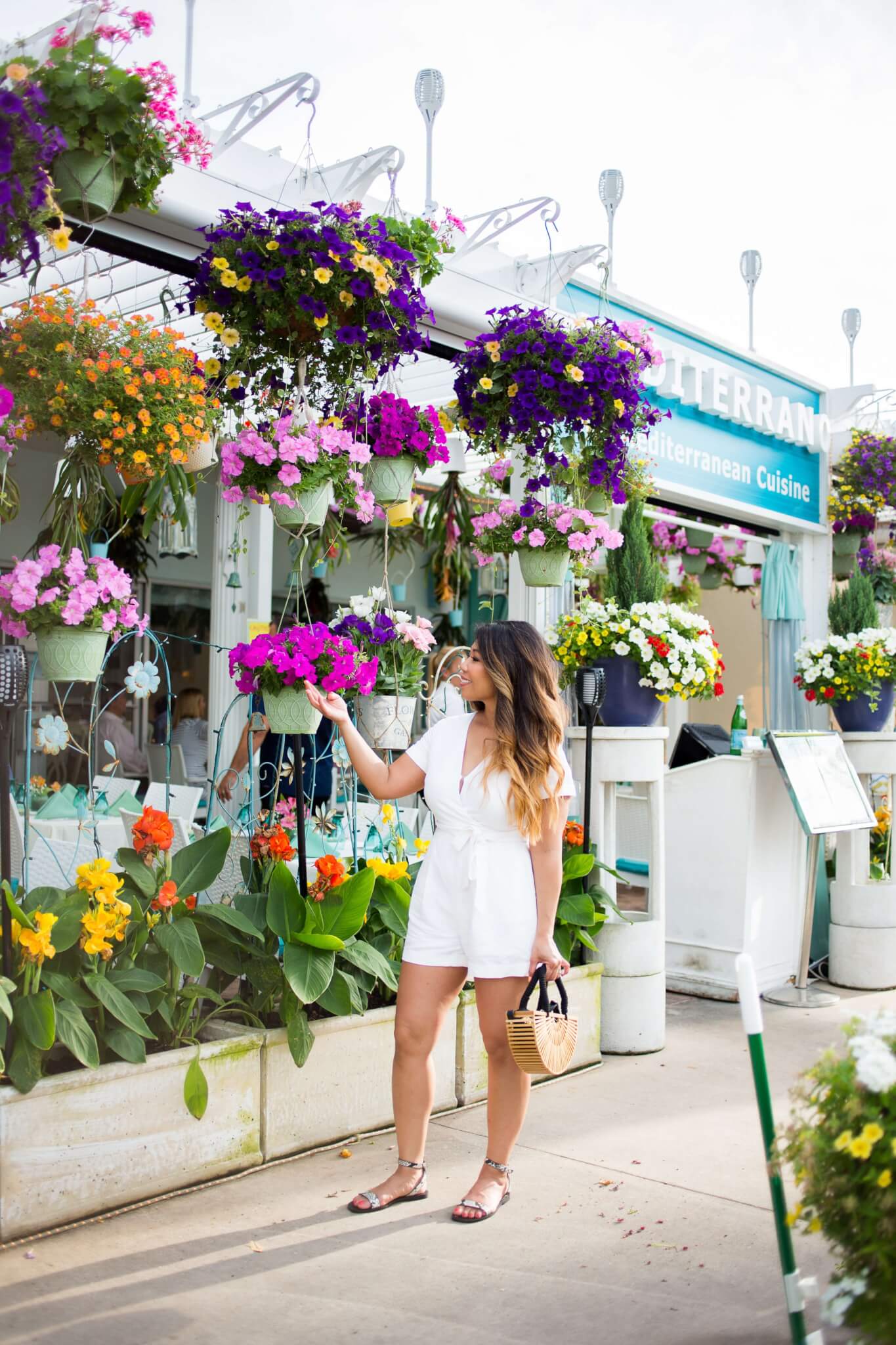 Shop This Look

Animal print romper
Puff sleeves add a touch of beautiful style to a billowy romper that's ready for any daytime activity!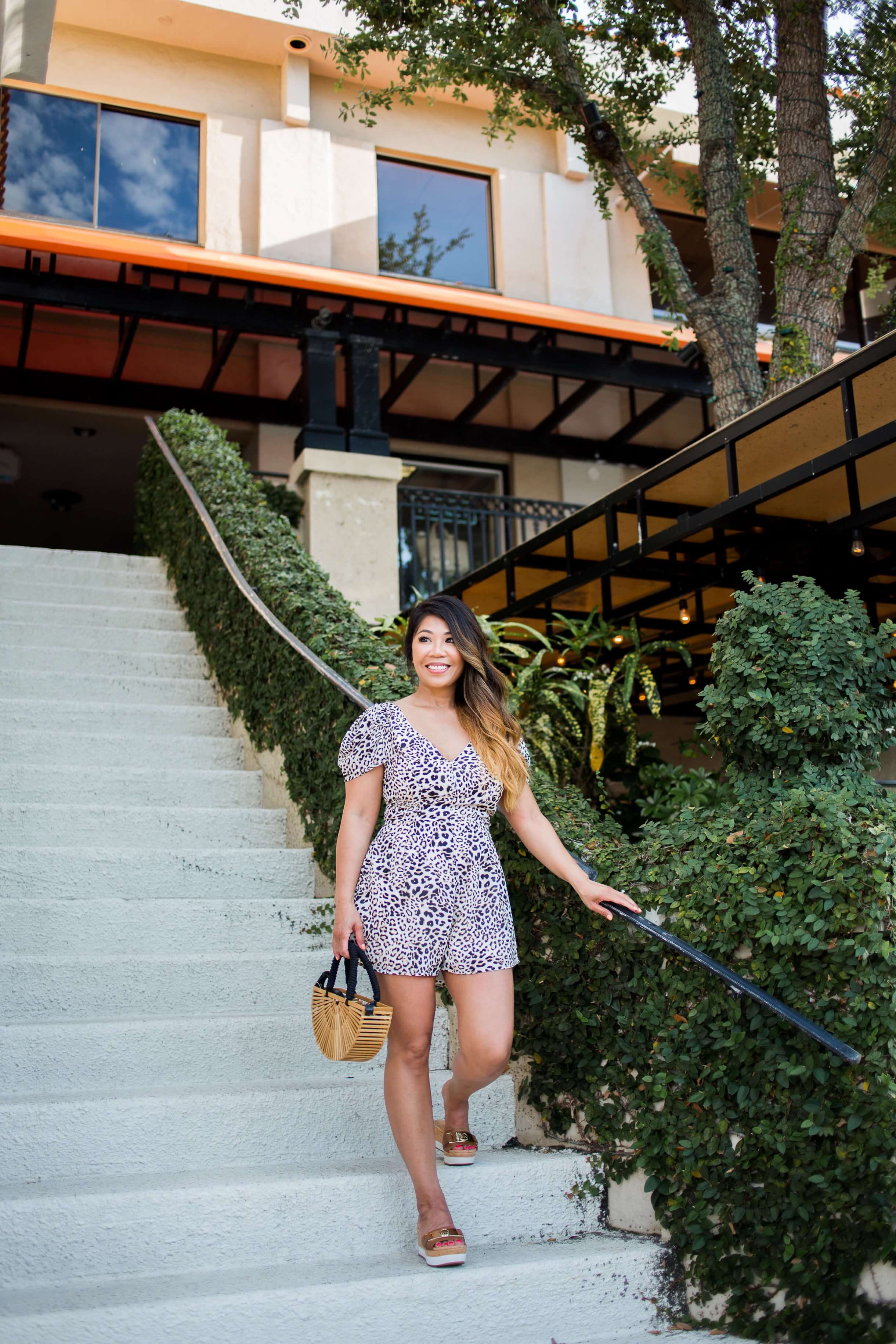 Shop This Look
This animal print romper is currently sold out, but there is a floral print available. I also linked a similar romper and a few shoe styles to wear.

Floral off-the-shoulder romper
Perfect for summer with floral print and ruffles overlay, this romper has a cute tie waist for a finishing touch. Elastic waistband and neckline make it comfortable to wear while the off-the-shoulder style makes it easy to dress up or down.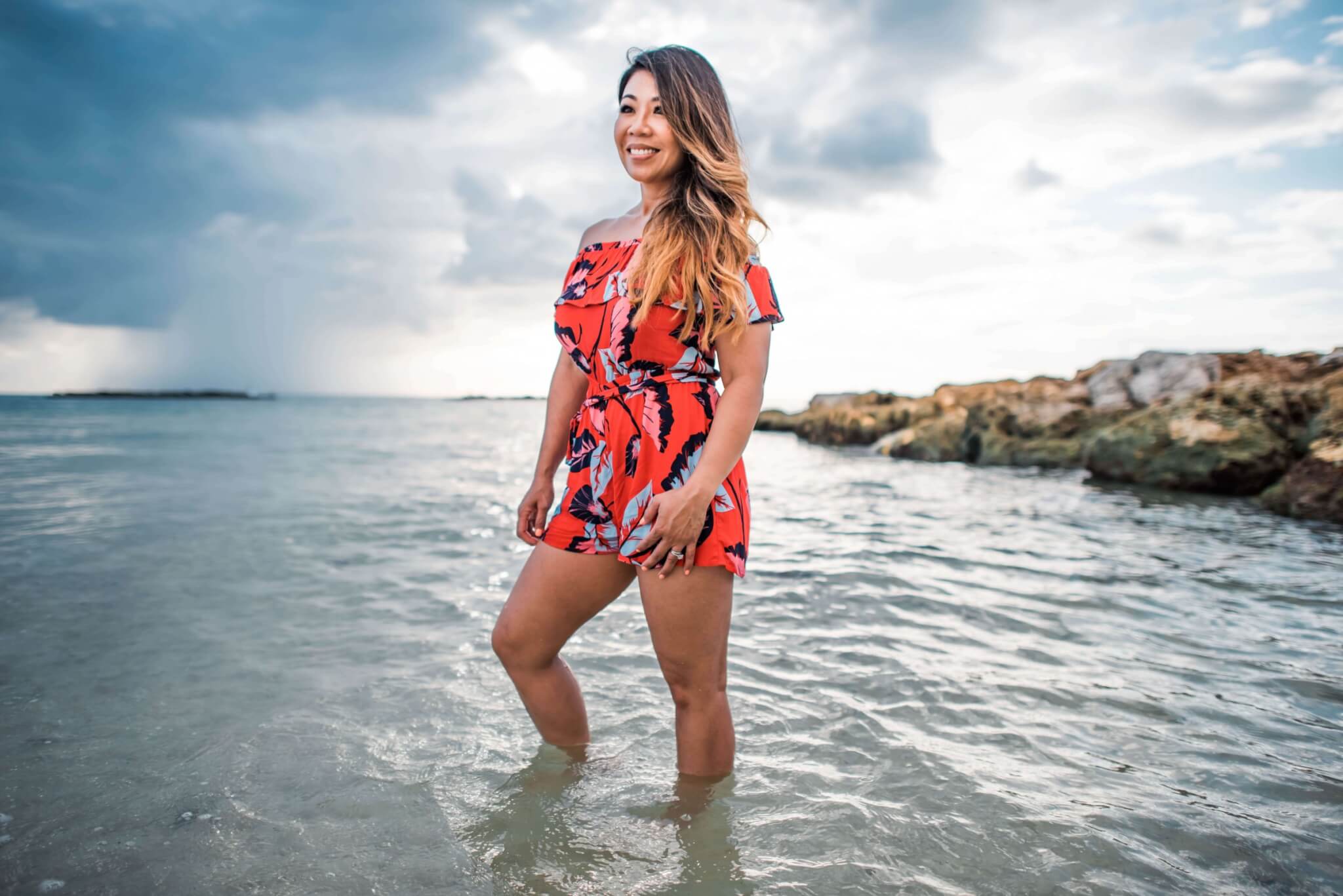 Shop This Look

Floral romper
Flattering wrap romper has a feminine and sweet vibe with fluttery sleeves and cuffs. The waist is elasticized and has a cute waist tie and side pockets.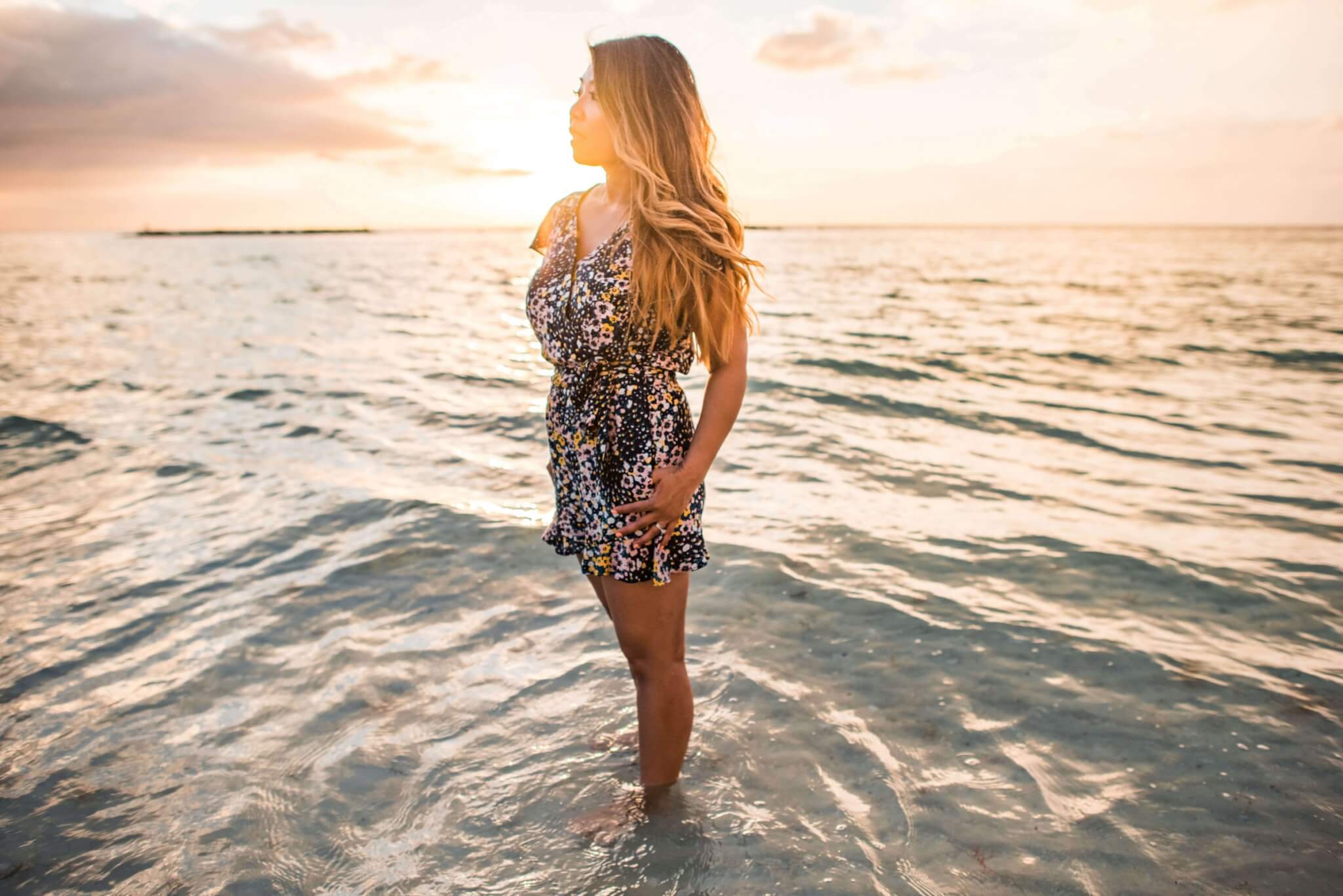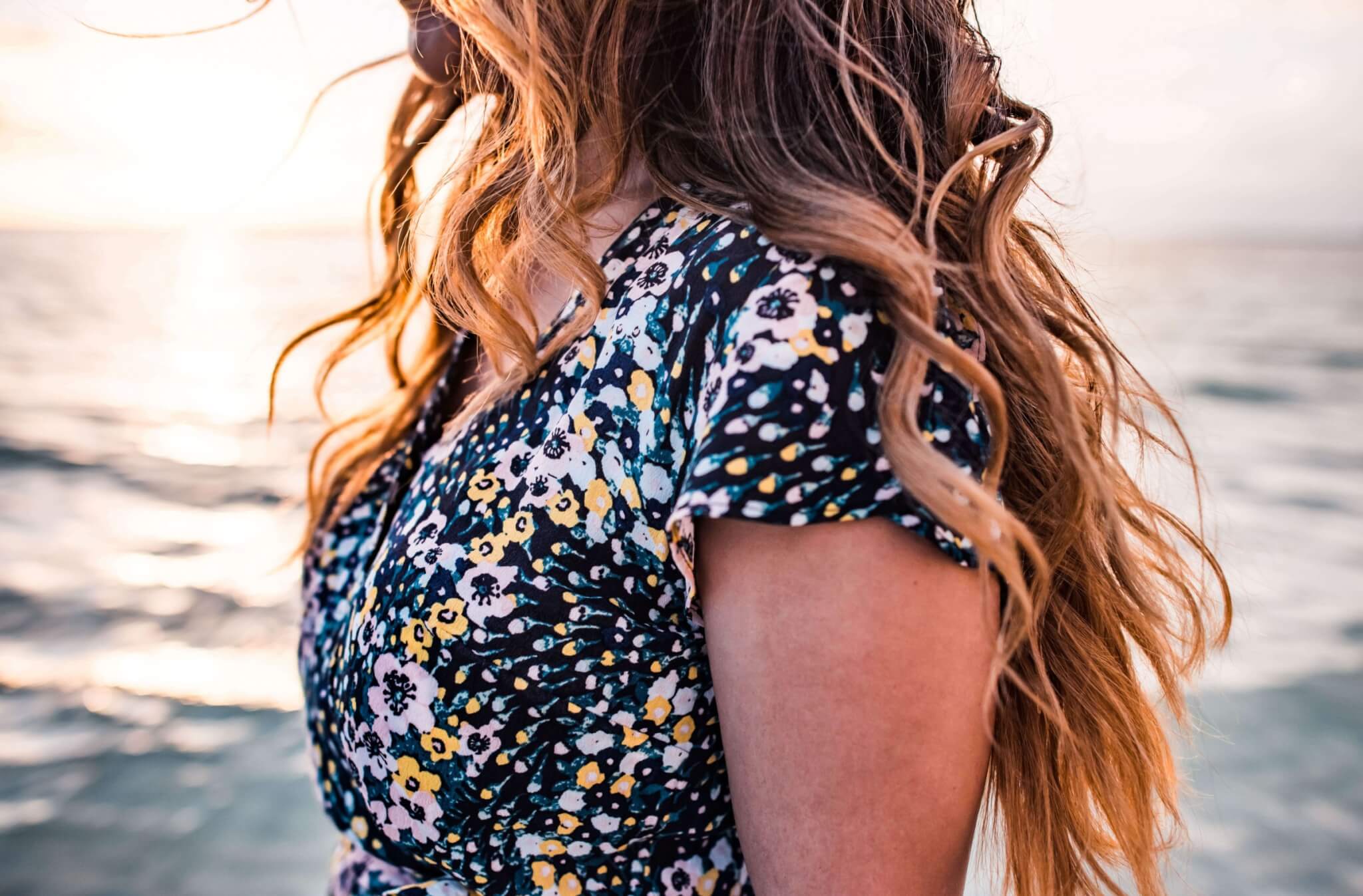 Shop This Look
The sandals in the picture are from last year, but I've linked a similar one below.

Dresses
Tiered maxi dress
A multi-tiered dress swaggers with soft, semi-sheer ruffles accentuating its twirly bell-cut outline.
Shop This Look

Off-The-Shoulder Button Front Ruffle Dress
An off-the-shoulder dress gives off a flirty and feminine design. Elastic waistband accentuates your waist. Perfect for a day or night look!
Shop This Look

Tops and Shorts
Striped Tee
A loose and billowy striped tee is soft and gathers at the hem. Pair with this soft denim mom shorts.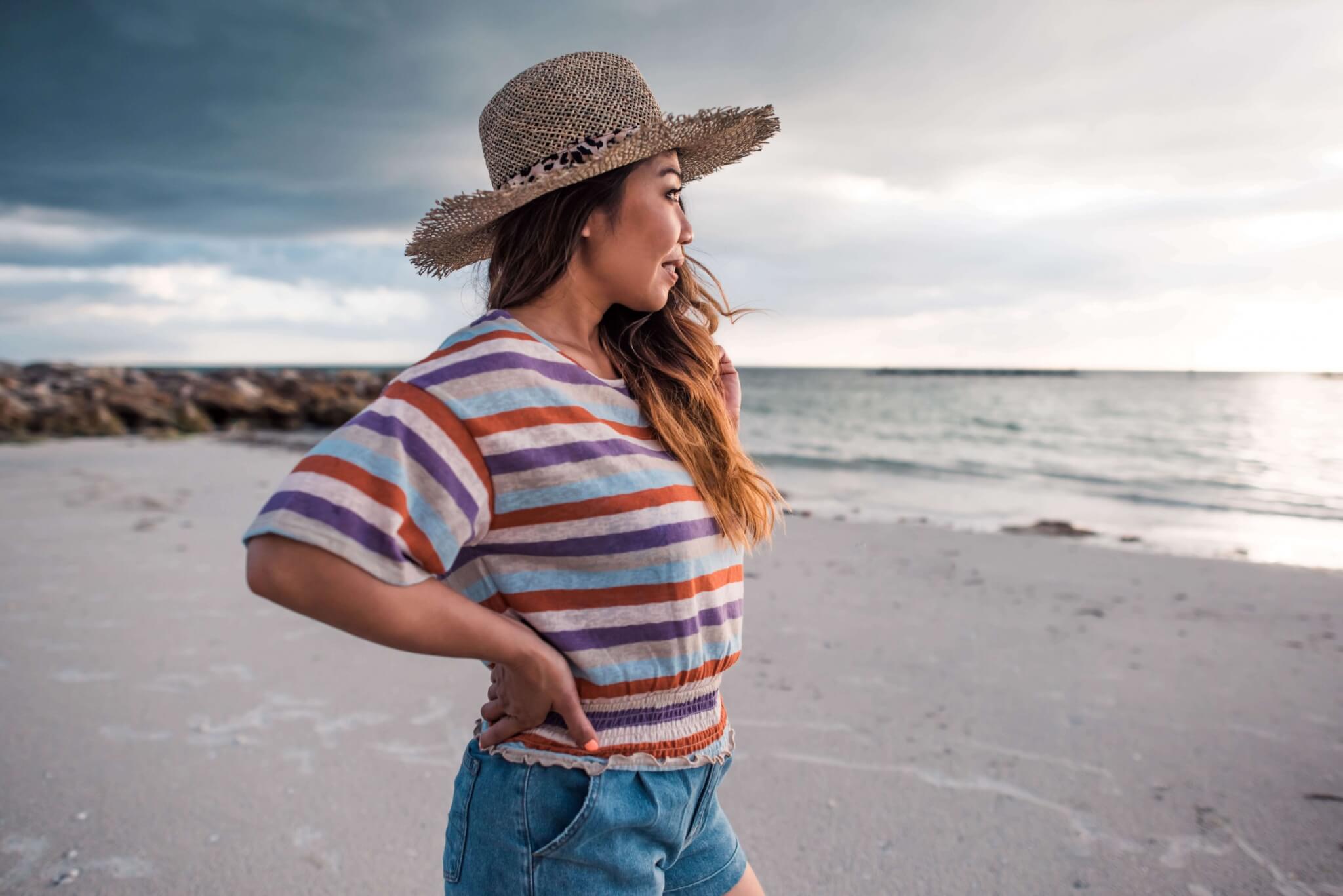 Shop This Look

Striped Tee
Perfect for warm and humid weather, this 100% cotton jersey tshirt is so soft! Comes in assorted styles and stripes. Pair with this frayed denim shorts.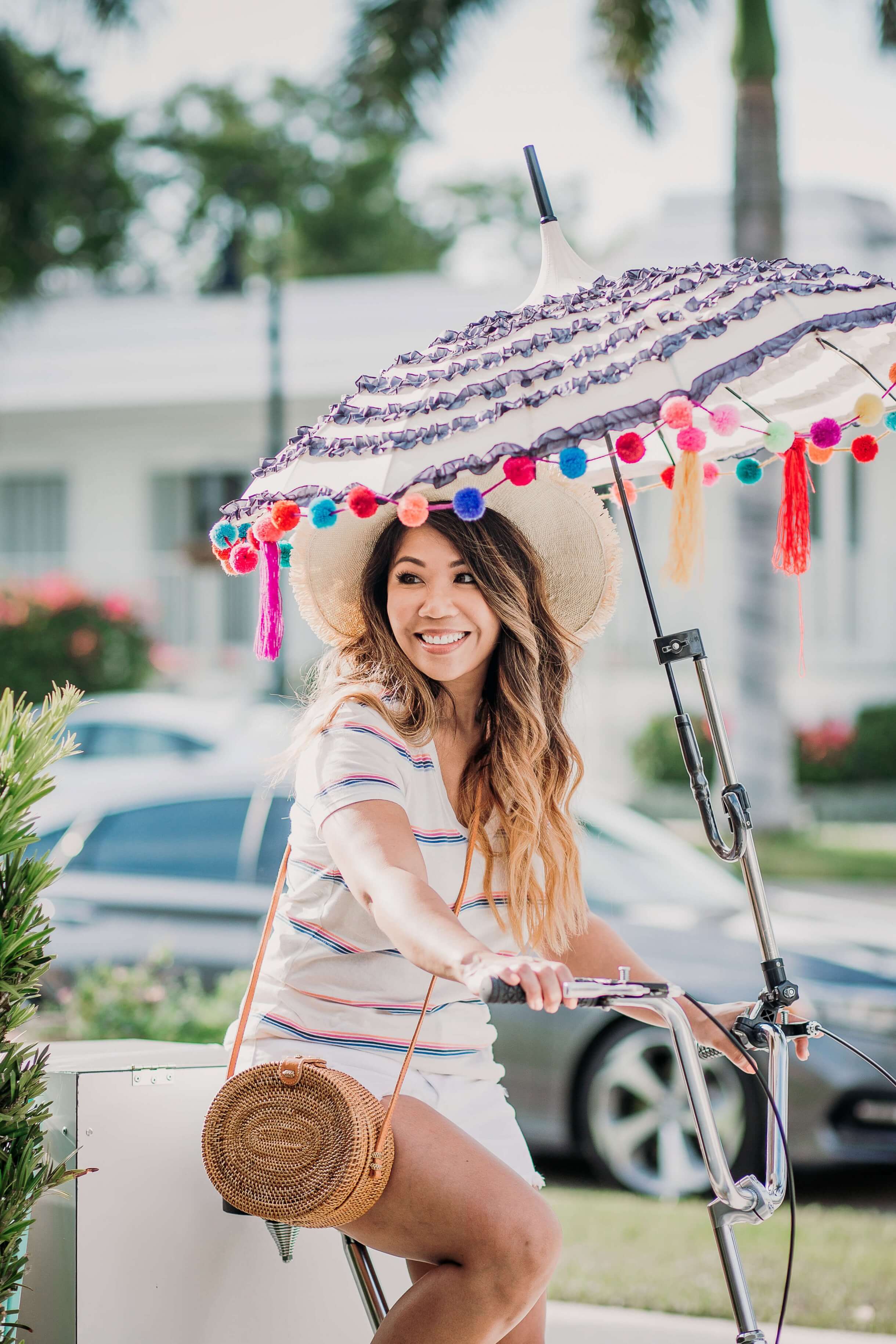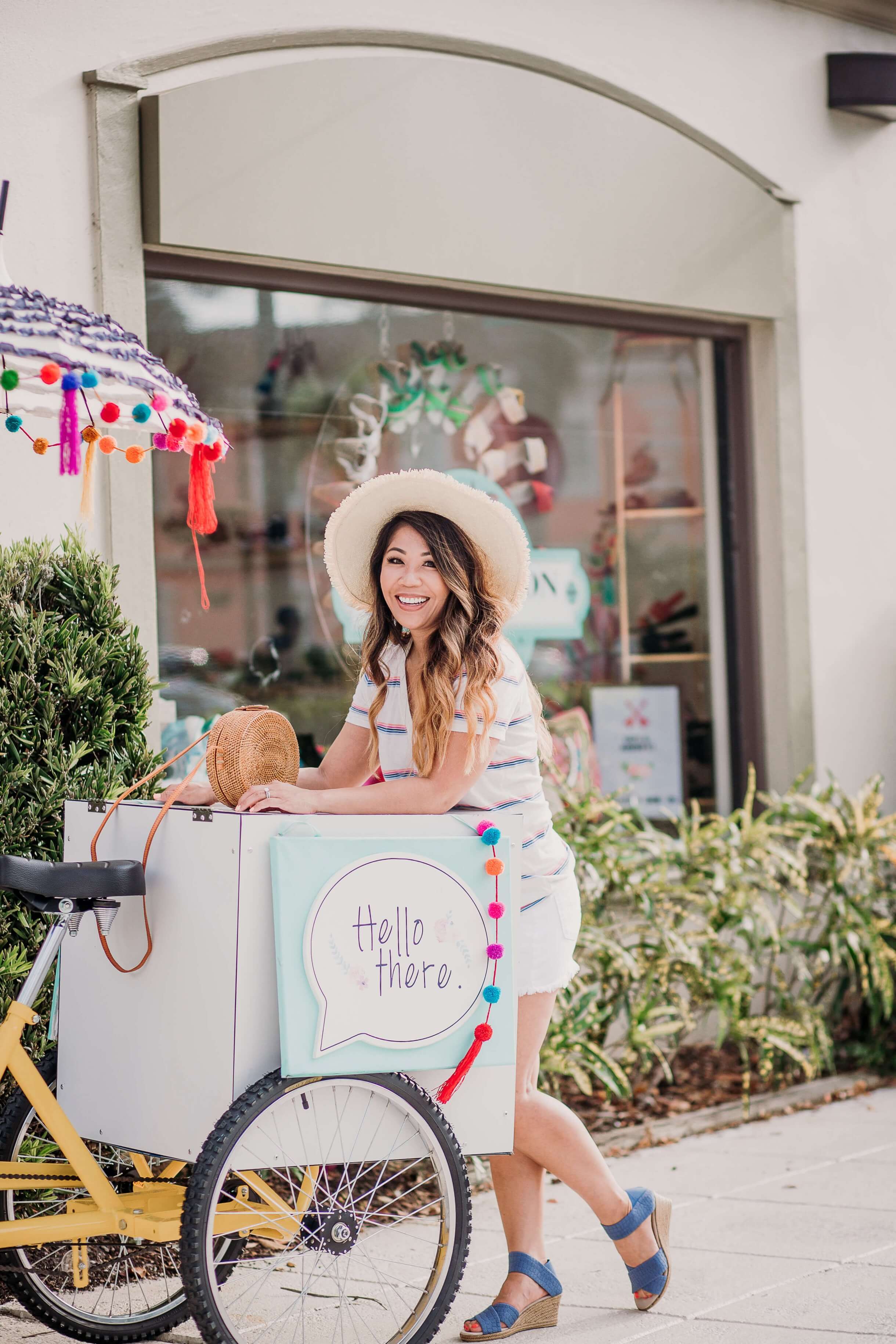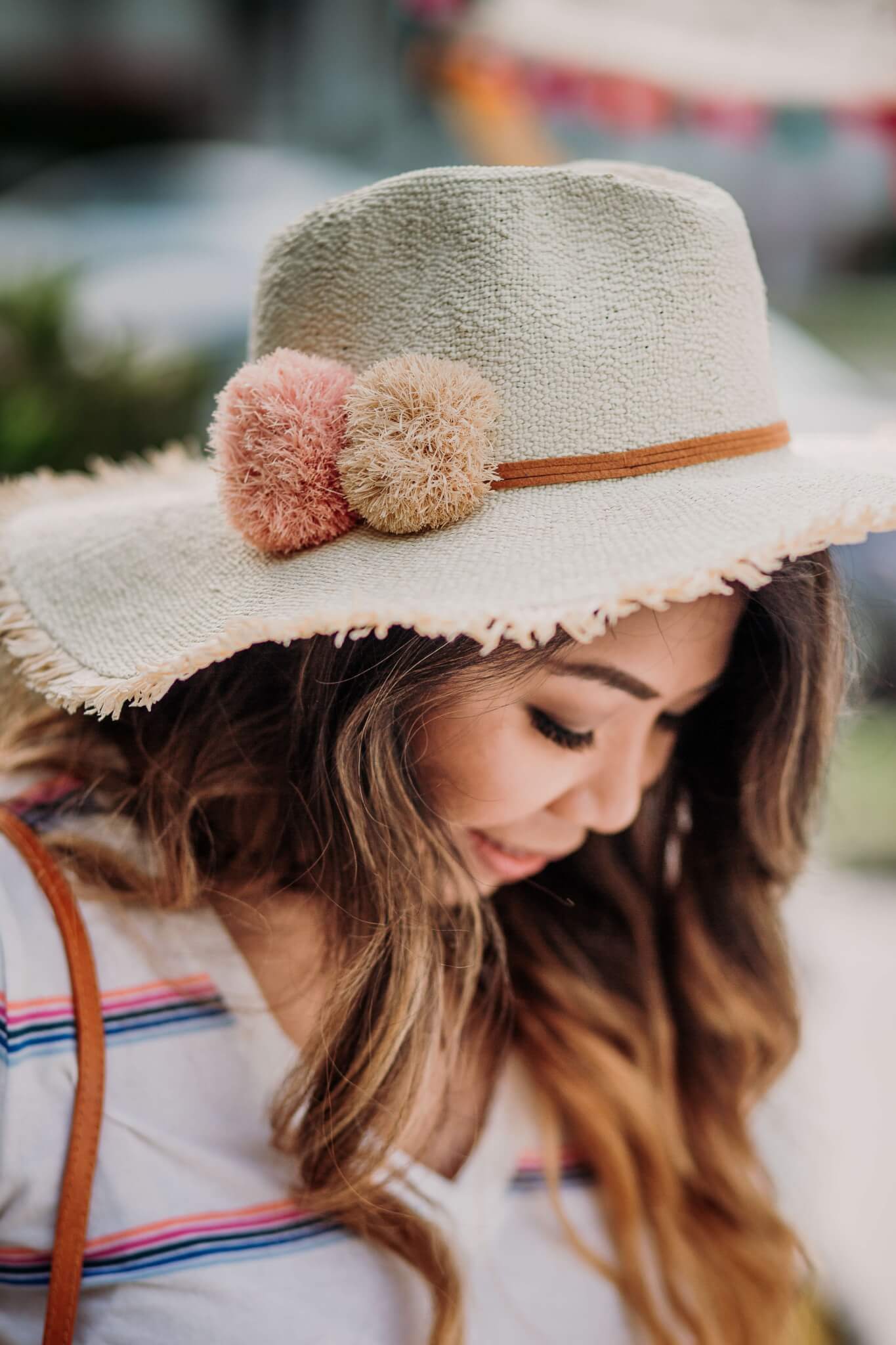 Shop This Look
I've linked similar and alternative items to the shoes, purse, and hat.

Striped shorts
How cute is this striped cotton weave shorts?! Comes with front and back pockets, it has a hidden stay button at the waist. Looks great with this 100% cotton tshirt.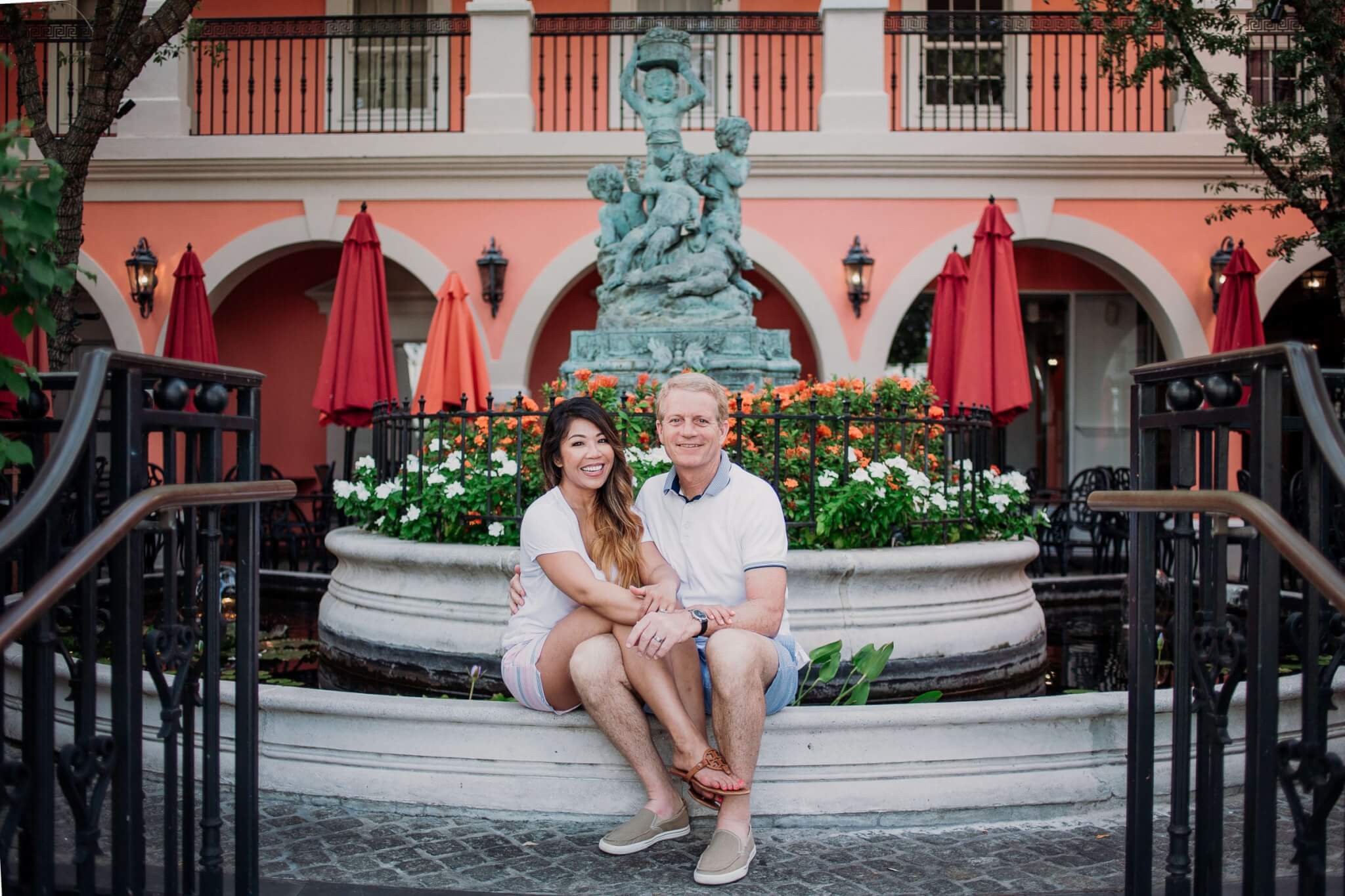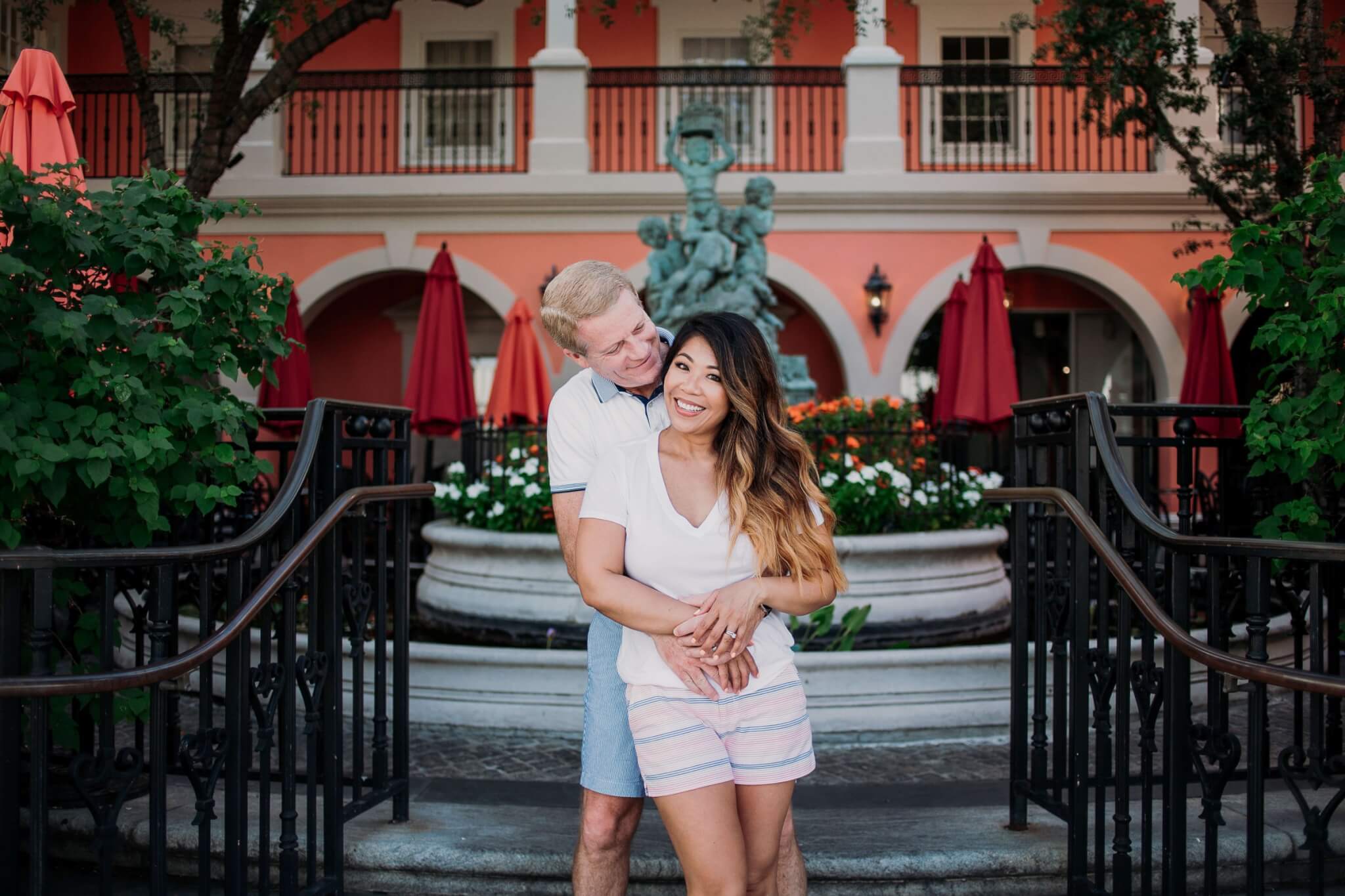 Shop This Look

Floral Off the Shoulder Peplum Top
Puffed sleeves and a flared peplum pleasantly styles this shoulder-baring top. Wear with this soft, lightweight denim as a great throwback to the '80s. Comes with pleats.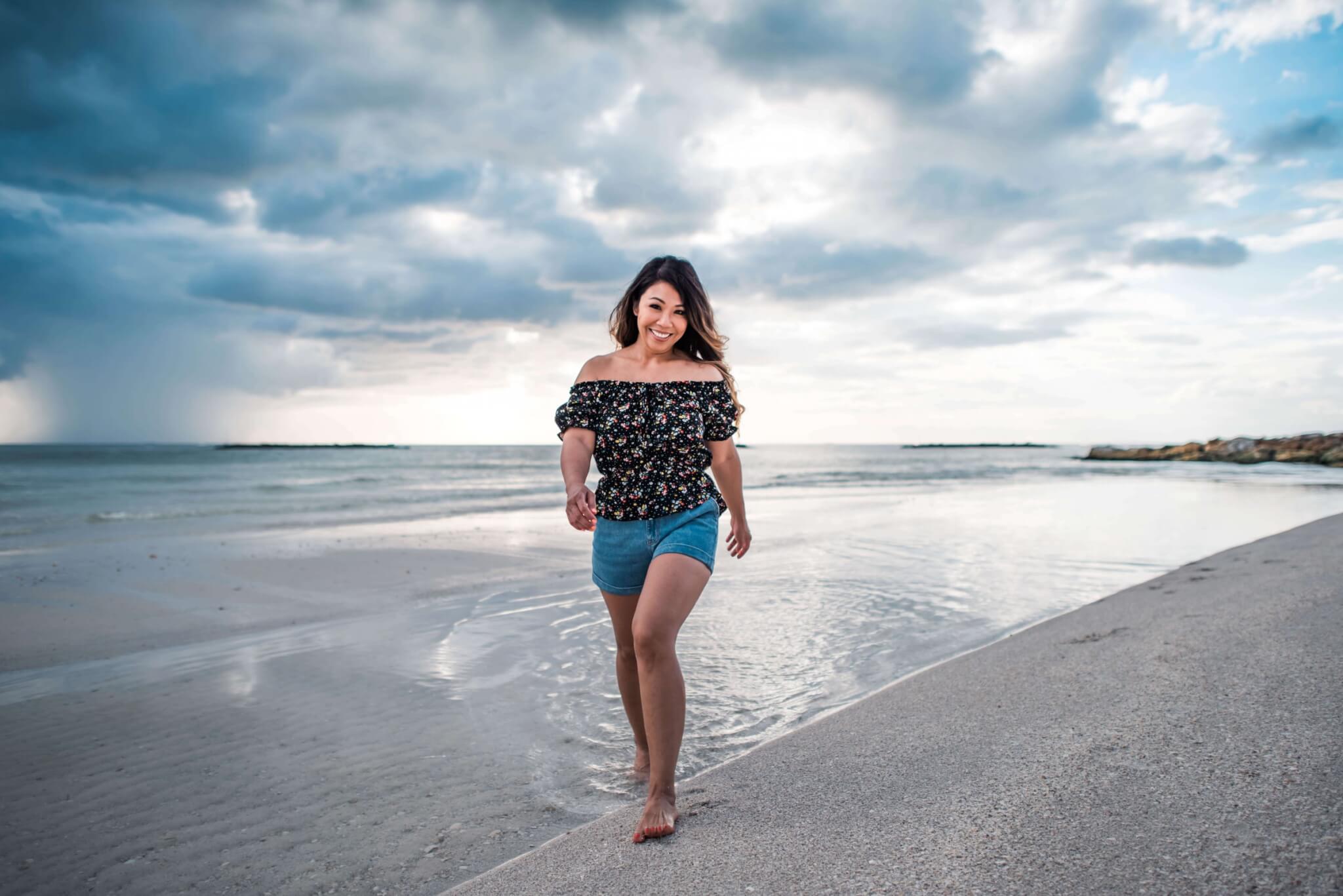 Shop This Look

White lace-edge coverup
Lace edges add lovely details to a breezy cover-up, which can also be a great finishing touch to casual and formal ensembles.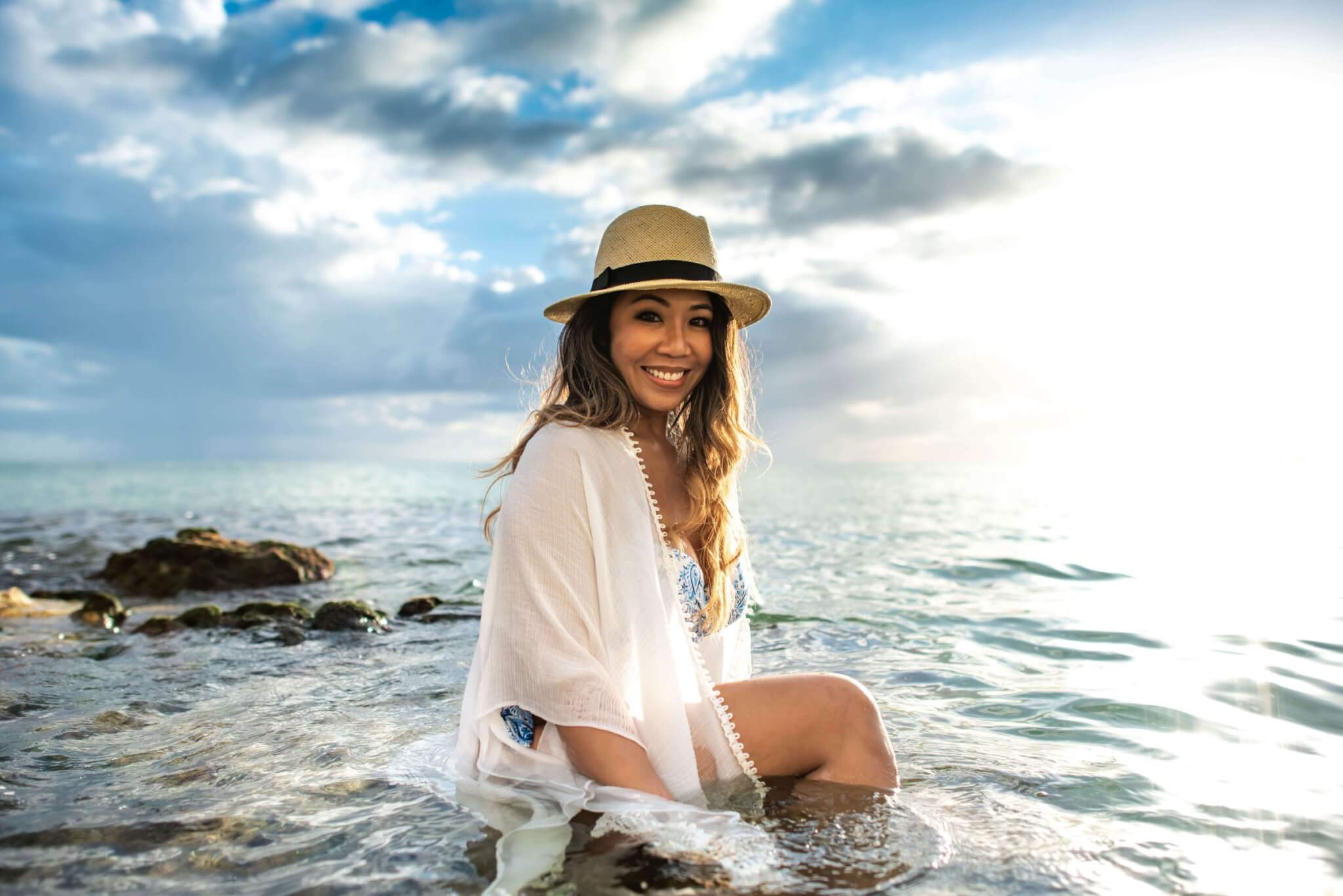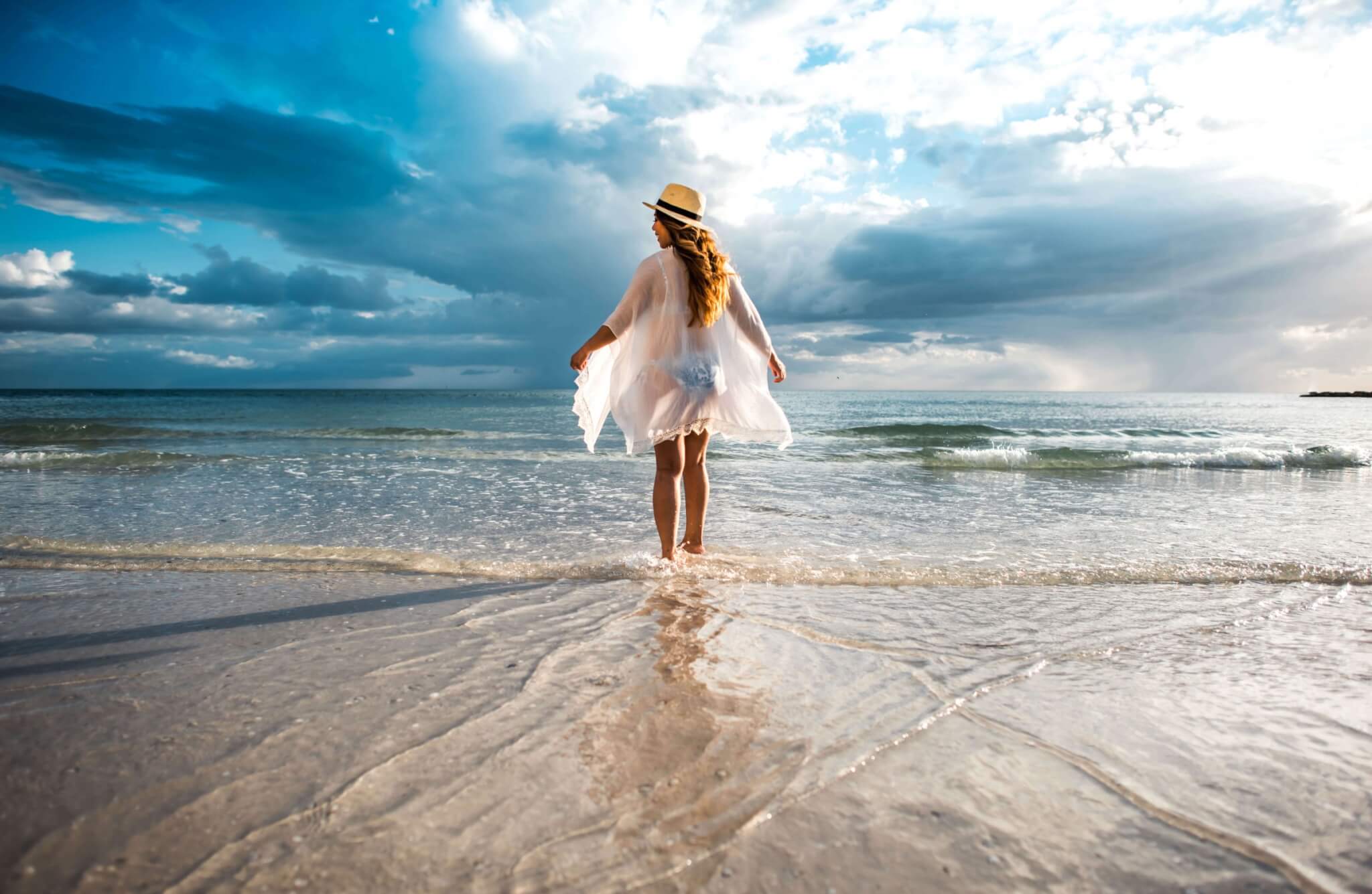 Shop This Look

2-piece swimwear
This cute blue and white ensemble brings out the blueness of the ocean, pool, or sky. Swimsuits are a must-have for Florida fashion!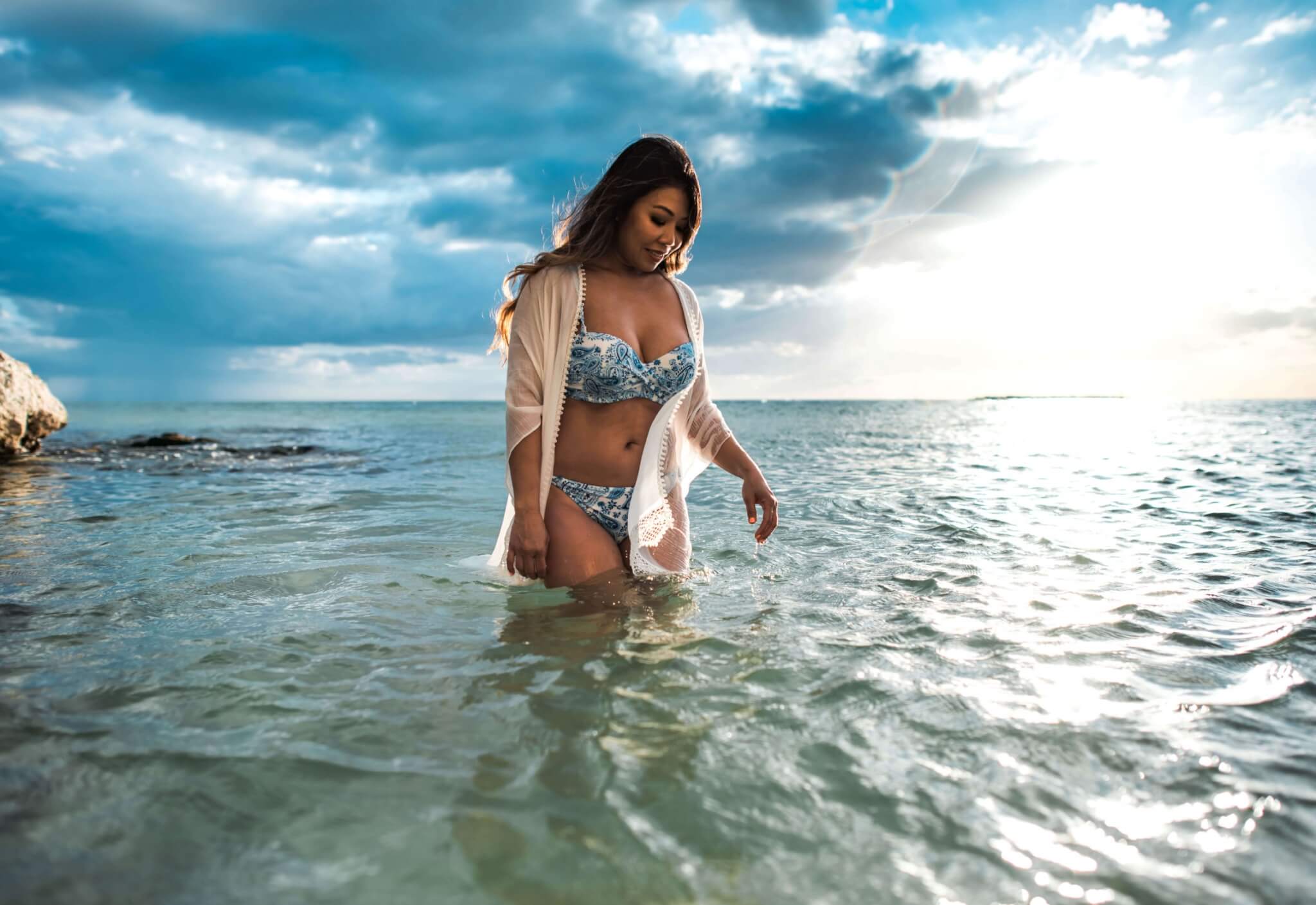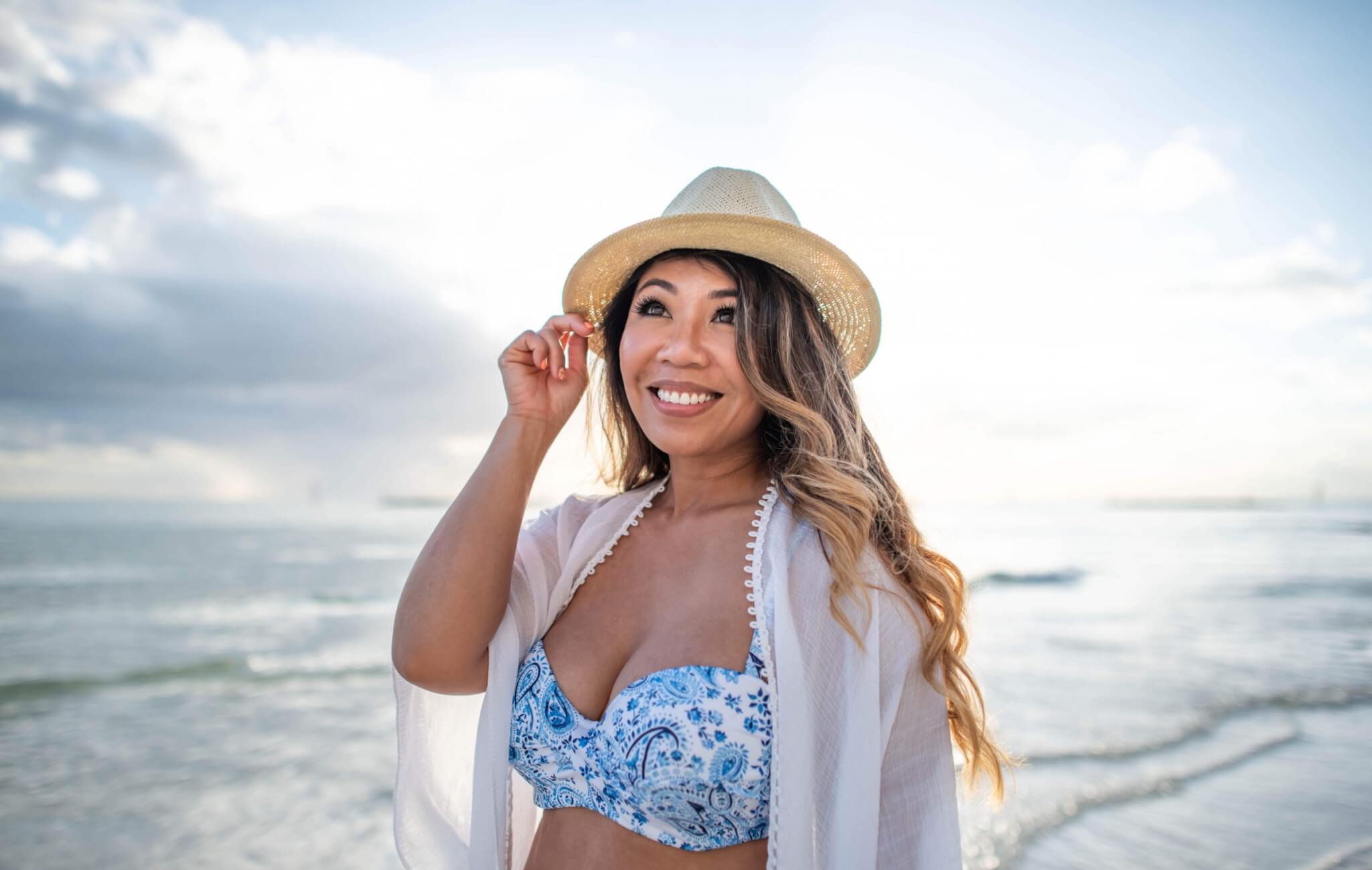 Shop This Look