Achieve smooth, glossy locks without breaking the bank! Use Hair Biology Soft & Hydrated Collection to get your soft, shiny, silky hair back – no salon trips necessary!
This is a sponsored post by Hair Biology. All thoughts and opinions are my own.
What is Hair Biology?
If you are not familiar with the brand Hair Biology, then you came to the right place! Hair Biology is specially formulated for women starting in their mid-40s who are noticing changes in their hair. Hair Biology helps tackle four key hair challenges (dryness, thinning, greying, and quality), so we can have a great hair day every day. The Soft & Hydrated Collection brings back the shine to dry, damaged, or brittle hair. The Silver & Glowing Collection corrects yellow tones to reveal stunning silver strands. The Full & Vibrant Collection brings back volume to fine, thin, or limp hair.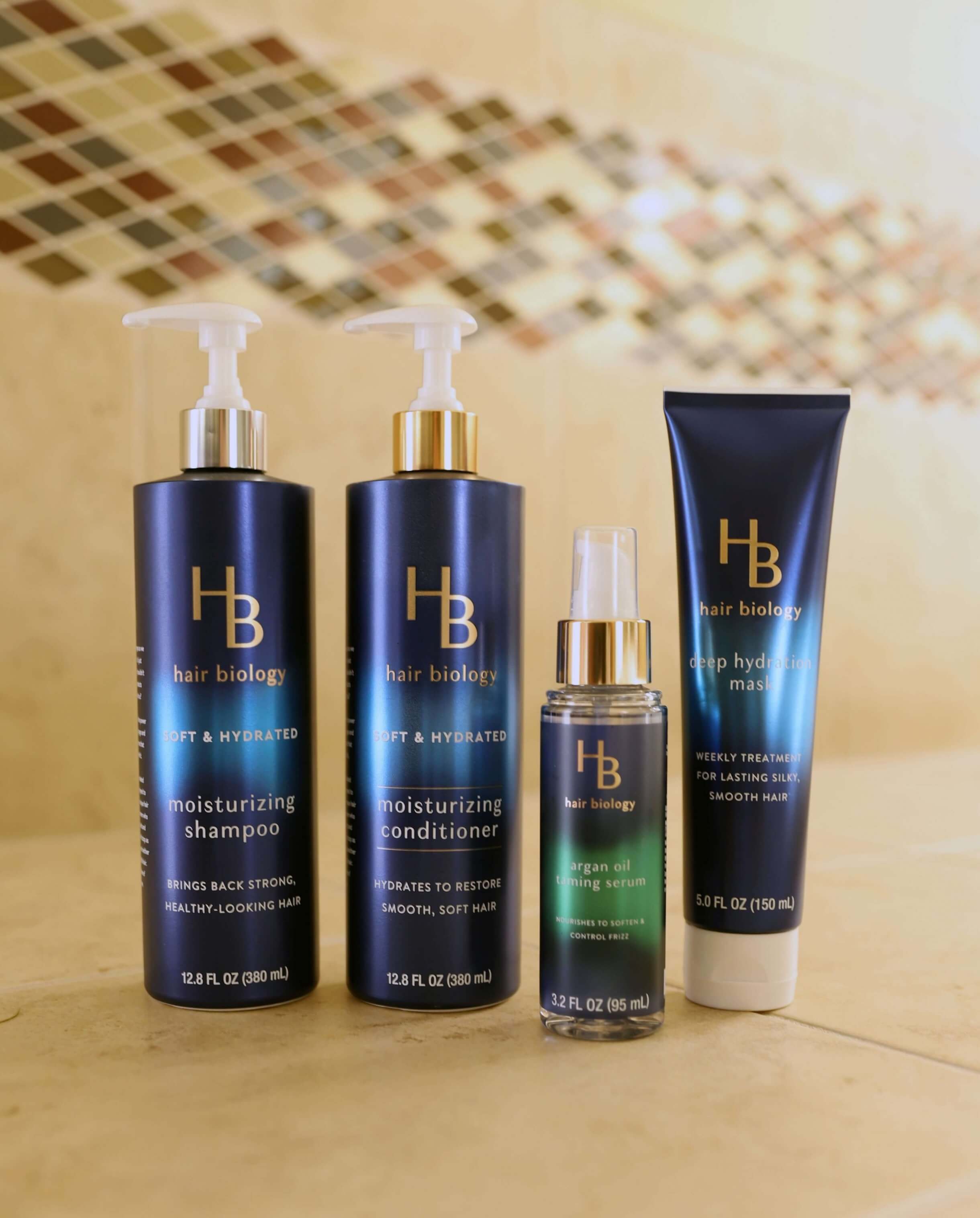 My Experience
I have used Hair Biology Full & Vibrant Collection in the past (which you can read about here). I recently tried their Soft & Hydrated Collection, and this collection really works! Let me tell you about my experience.
Unfortunately, with age comes changes – including our hair. As I get older, my hair has become porous and dry, thus looking a bit frizzy. As a result, I look for products to help remedy these hair changes. I am a firm believer that beauty doesn't stop at any age, so we shouldn't let these body changes affect our spirit or our confidence! #boldernotolder We need to find the right products designed to meet our aging hair needs.
Hair Biology Soft & Hydrated Collection contains biotin, known to increase keratin and provide robust and healthy mane growth. Their hair smoothing serum contains Argan Oil, known to increase hair's softness and restore shine and vibrancy. Hair Biology is also free of parabens and dyes.
This collection smooths away frizz and flyaways. I have tried it for a few weeks now, and I am happy to report that it leaves my hair looking softer and shinier.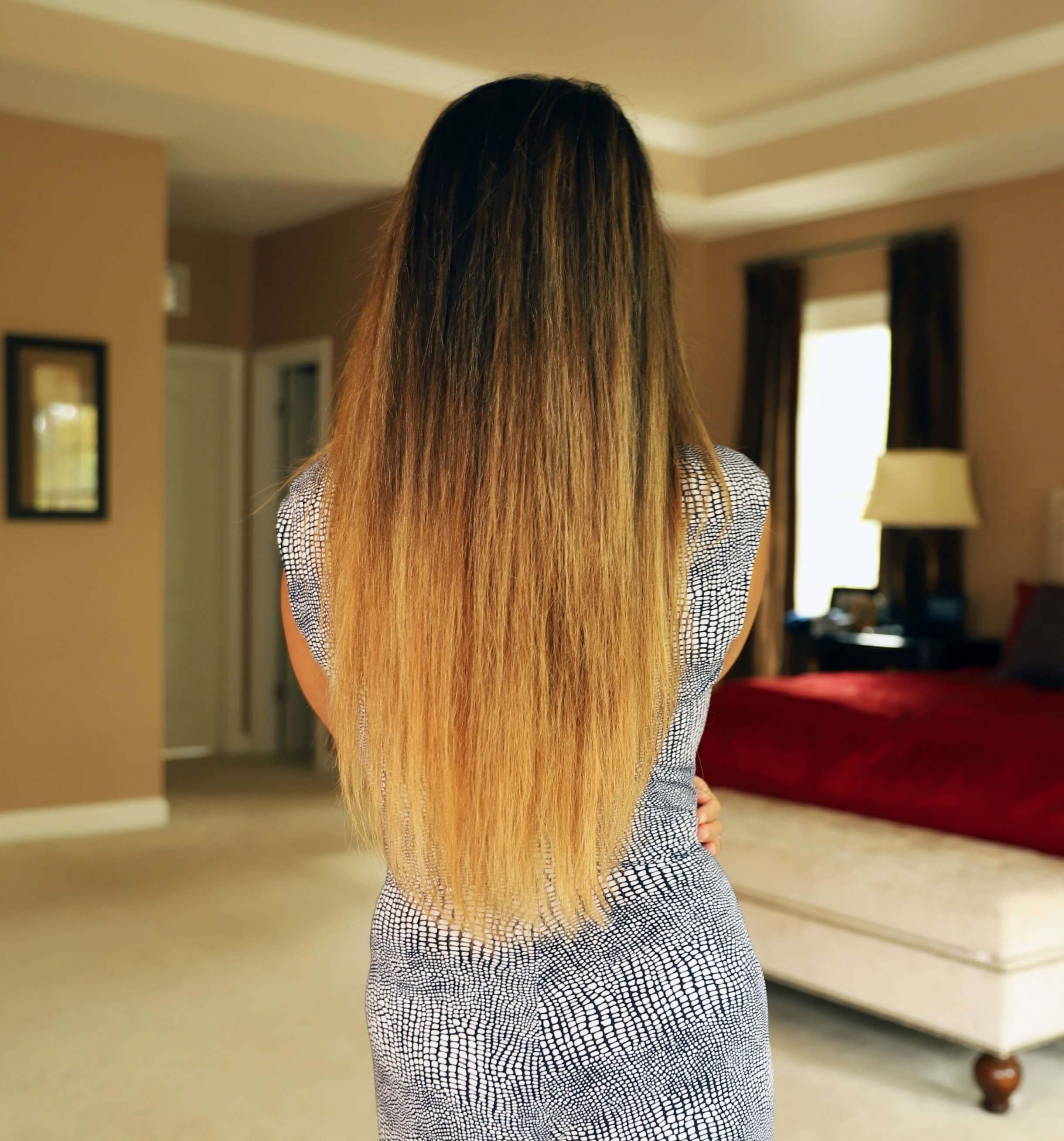 Products
Here are the products I used in this collection that help me achieve shiny hair status:
Cleanse
With all the styling products we use on our hair, our hair might be a little lack-luster with all the residue buildup. It's essential to have the right shampoo that not only removes buildup but gentle enough to clean your hair without removing natural oils. I used Hair Biology Soft and Hydrated shampoo which left my hair feeling clean and fresh.
Condition
You want your shiny and healthy hair back? The first step is to nourish it with a lightweight conditioner specially designed to smooth out frizz and dull hair. This is where Hair Biology Moisturizing conditioner comes in to help smooth my porous hair to give it that luscious glow.
Mask
Once a week (or as often as needed), I like treating my hair with TLC for that extra nourishment. Hair Biology's Deep Hydration Mask does the trick for me and keeps my hair looking sleek and glossy while protecting against color fade. Use about a quarter size.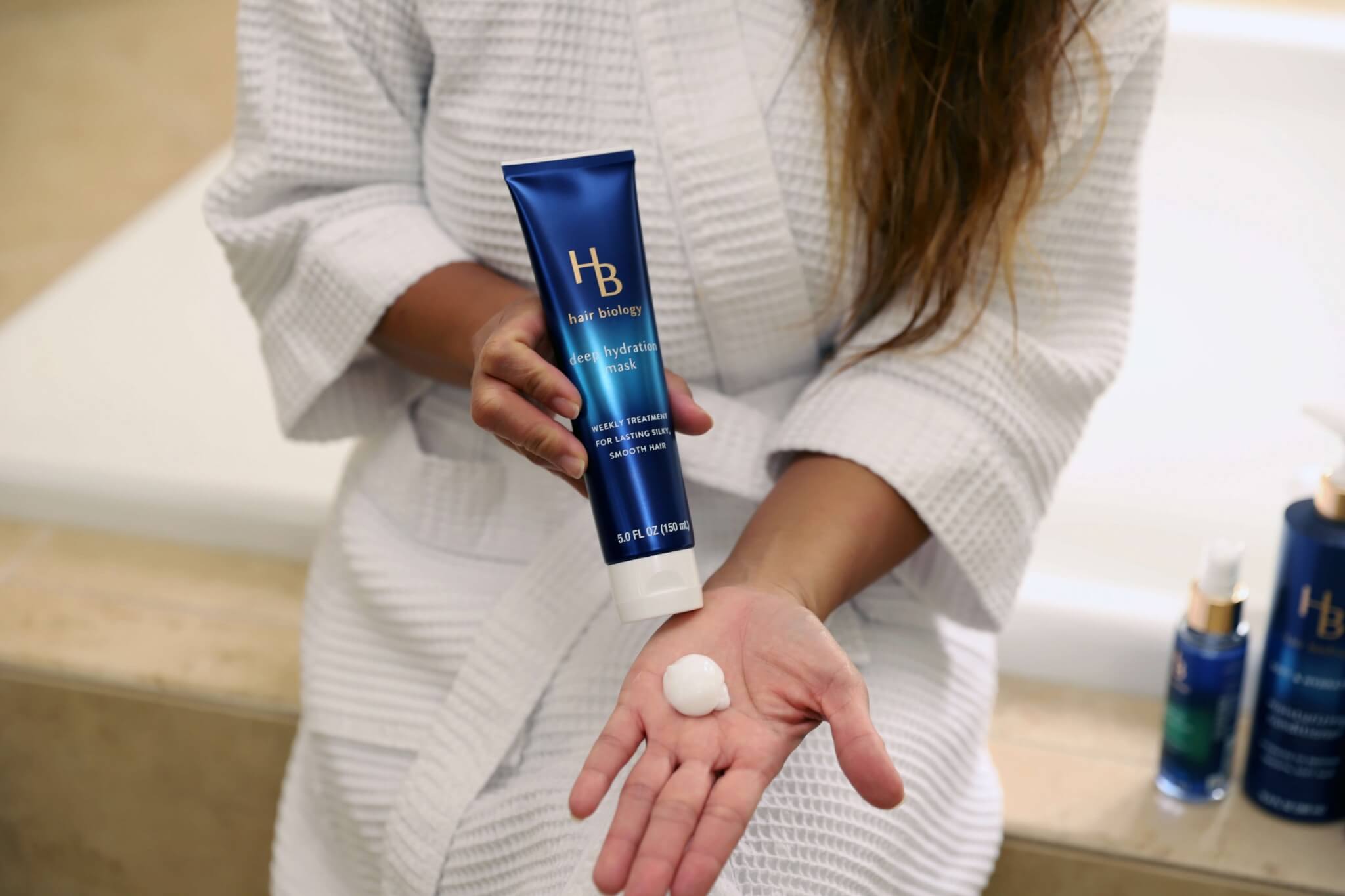 Serum
I like to finish off my look with a lightweight oil to achieve that polished look. I amp up the shine by using Hair Biology's Argan Oil Taming Serum, which hydrates my locks. Use very little, as it goes a long way (about 1-2 pumps). Apply on damp hair from mid-length to the ends.
Where to purchase
Hair Biology's Volumizing Shampoo, Conditioner, Deep Hydration Mask and Argan Oil Taming Serum are exclusively available at Target online and in select stores nationwide. Shop the Hair Biology Soft & Hydrated collection here.