Here is a soothing body routine to keep your skin hydrated, healthy, smooth, and glowing this winter!
Disclosure: Some of the links on this post are affiliate links, which means I may receive a small commission if you click a link and purchase something I have recommended. While clicking these links won't cost you any extra money, they will help me keep this site up and running and keep it ad-free! Please check out my disclosure policy for more details. Thank you for your support!
Have you noticed your skin respond to the cool and dry winter weather? If "unfortunately yes" is your answer, you're not alone. The skin tends to be dry, dull, and perhaps even flaky due to the lack of moisture in the air. This can affect your face, hands, feet, and other areas exposed to this harsh weather.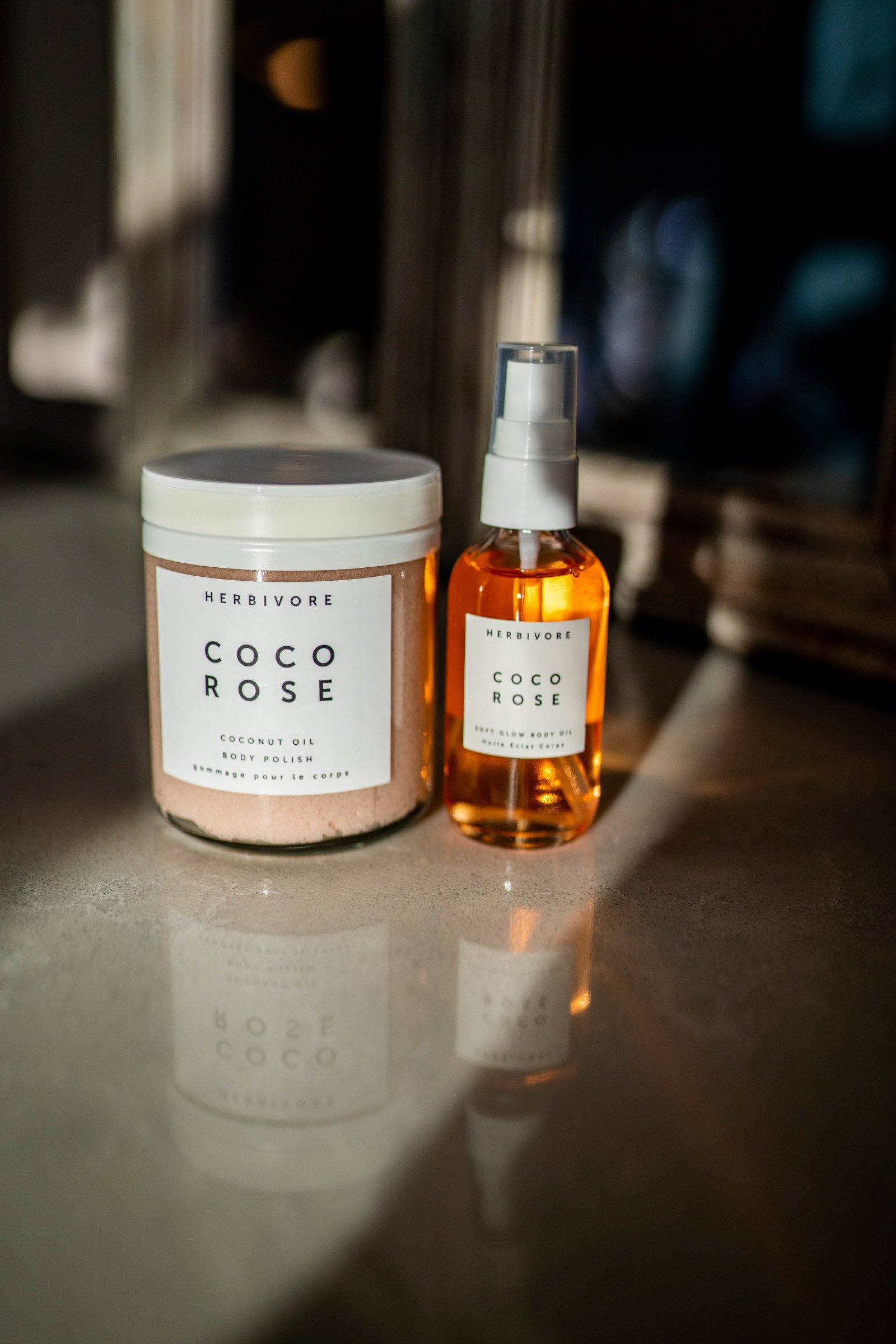 I came across a couple of products you may find helpful to soothe and moisturize your dry skin. Herbivore is a clean beauty brand in Seattle, WA, and I love their products! They use natural ingredients, plant-based food-grade cold-pressed oils, and steam distilled therapeutic-grade essential oils. With Herbivore, you know you're getting certified organic ingredients!
They sent me their Moment to Escape Kit, which contains a full size of Herbivore's Coco Rose Exfoliating Body Scrub and a mini size of Coco Rose Body Oil. I'll tell you about each of the products and how they'll transform your skin from dry and dull skin to soft and smooth!
About the products and how to use them
Coco Rose Exfoliating Body Scrub is a medium-grain scrub that gently exfoliates and moisturizes with sugar, virgin coconut oil, and Moroccan rose. It has a light scent of coconut and rose petals.
This scrub helps to slough off dead skin. I would recommend to use for the body only and not the face (I would use a more refined grain scrub). Take a handful of the scrub and gently massage onto damp skin, focusing on the dry, rough areas. Let it sit for a minute or two to let the oil moisturize the skin a bit, then rinse with warm water (not hot as this further depletes the skin of moisture)!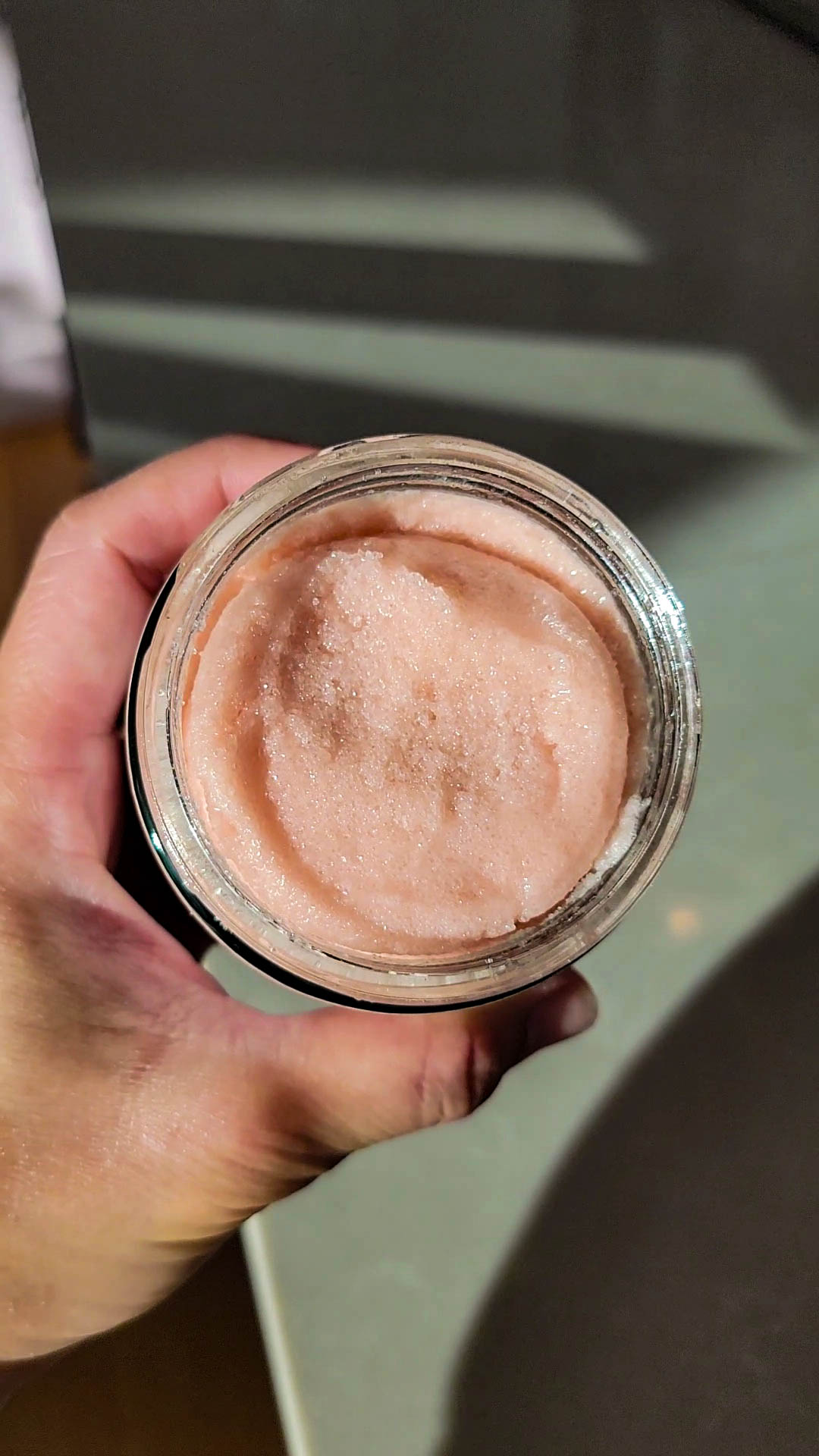 If your skin is cracked, you'll want to skip this scrub treatment, as it may only make your skin worse. I find this polish works well as a preventative treatment or even at the first signs of dryness or dullness.
After showering, immediately moisturize the body with Coco Rose Soft Glow Body Oil (also not recommended to use for the face). This oil contains a nourishing blend of virgin Coconut Oil, vegan Squalane, and Rose. that leaves skin feeling silky smooth and glowing! It's pretty soothing to the skin as well!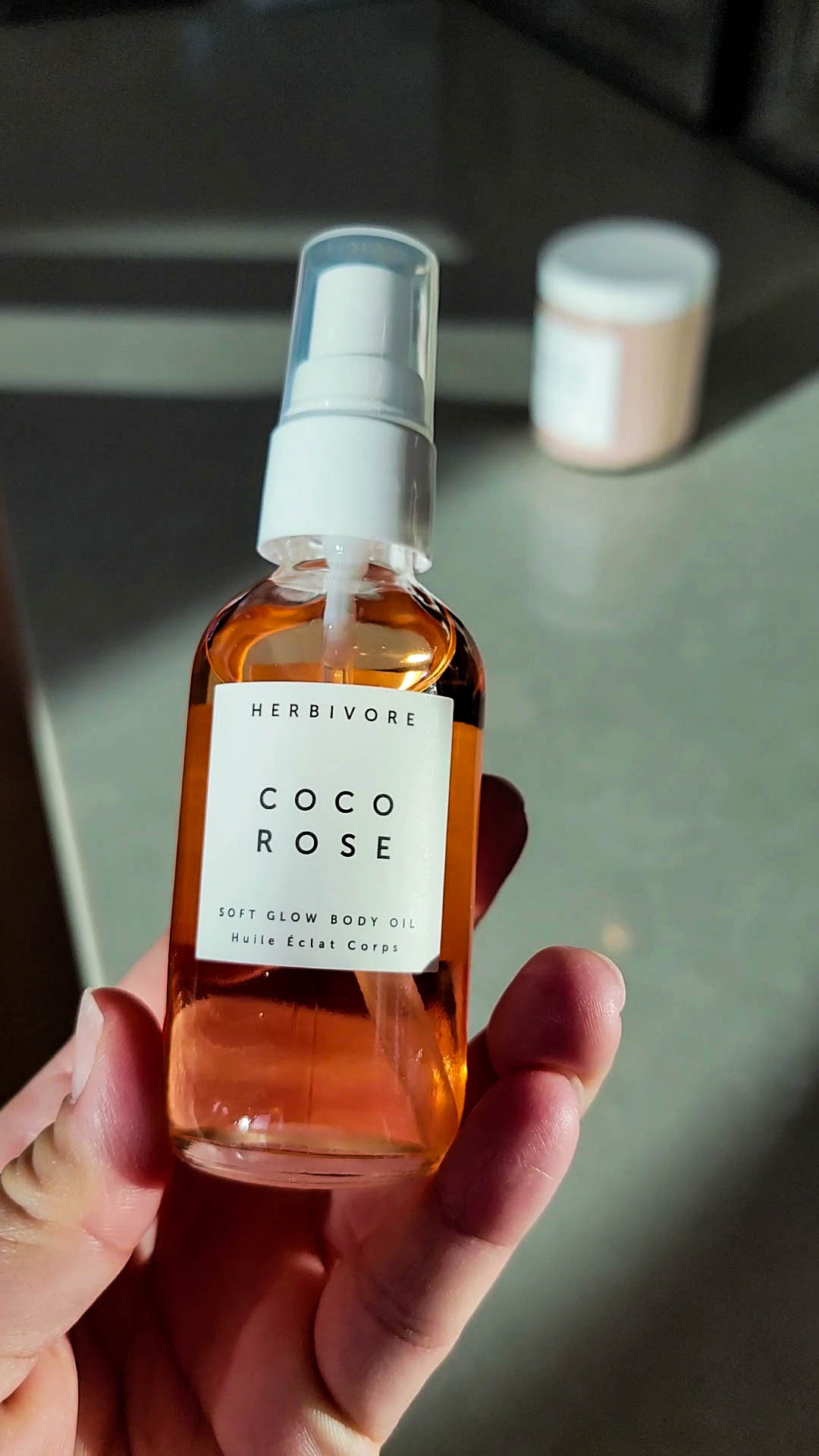 I like to use this exfoliating treatment once a week or whenever my skin needs some TLC. It's perfect when doing your mani/pedi routine. Not only is the scent heavenly, but it does a great job of revealing and moisturizing the skin.
What the Moment to Escape Kit includes ($55 retail value):
Coco Rose Exfoliating Body Polish (full size, 8 oz/ 236 ml)
Coco Rose Soft Glow Body Oil (mini size, 2 oz/ 60 ml)
Vegan & cruelty-free. Free of Parabens, Petrolatum, Paraffin, Phthalates, Plastic Microbeads, and Formaldehyde
Additional winter skincare posts
If you want more winter skincare suggestions, visit my blog posts with special guests. We were honored to have dermatologist Dr. Katrina Byrd Miles share with us her skincare tips. Owner and master esthetician of Organic Tan Face and Body, Lindsey Holder, provided her guide to winter skincare regimen.
---
What are your main skin concerns this winter?