Next time you're craving something sweet and salty, make a Fig and Prosciutto Pizza! The combination of savory prosciutto and blue cheese with fresh, sweet figs is a match made in heaven!
Disclosure: Some of the links on this post are affiliate links, which means I may receive a small commission if you click a link and purchase something I have recommended. While clicking these links won't cost you any extra money, they will help me keep this site up and running and keep it ad-free! Please check out my disclosure policy for more details. Thank you for your support!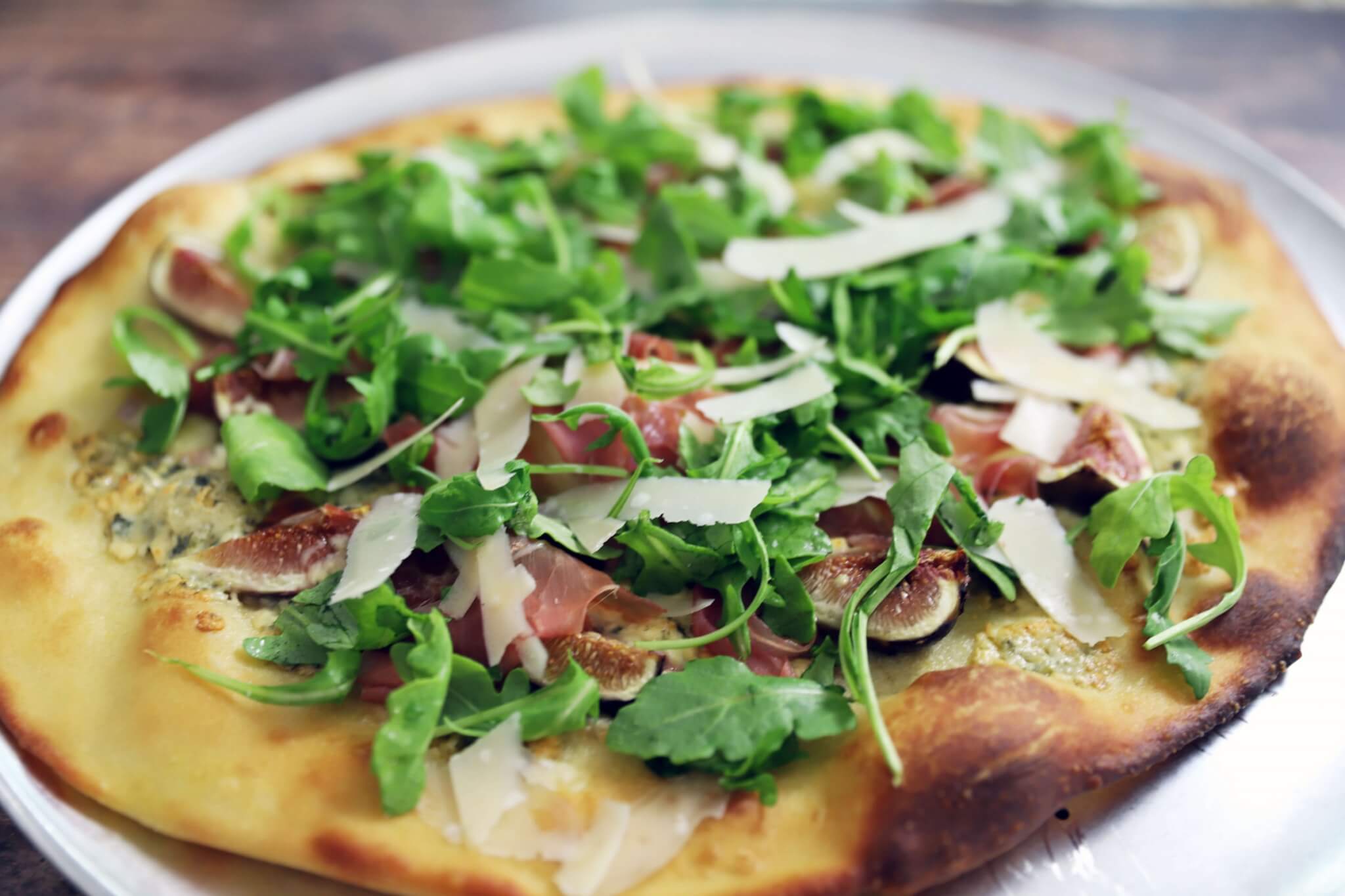 Fresh figs are currently in season, so I made this Fig and Prosciutto Pizza. This was my first time making a pizza with figs and blue cheese! The usual go-to pizza I make (Arugula and Prosciutto) is slightly different from this, omitting the two ingredients and using ricotta and fresh mozzarella instead.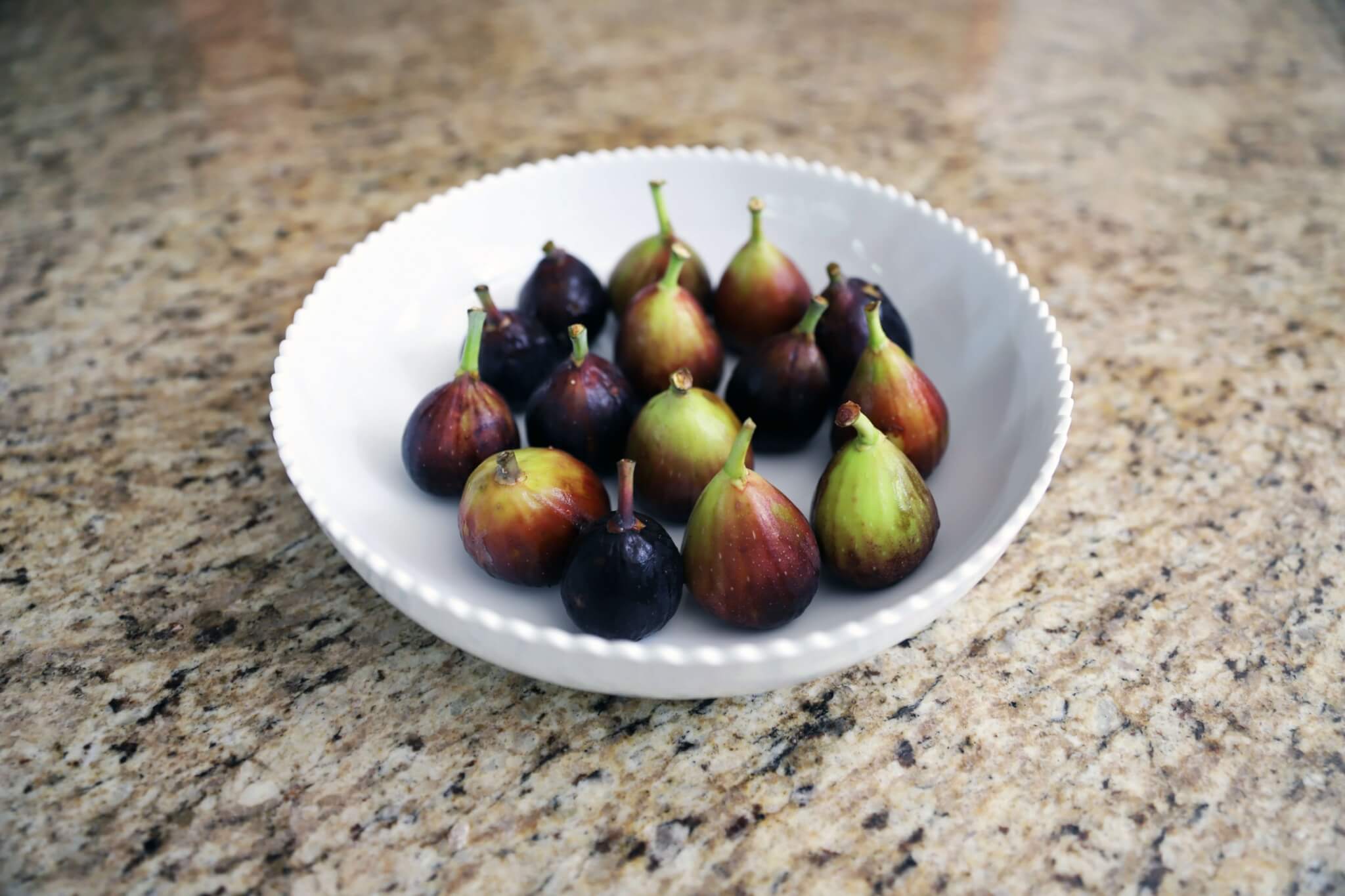 The fig adds a sweet finish to the savory blue cheese and prosciutto – a delightful treat! If you have trouble looking for fresh figs, try fig spread or fig jam which you can find here. I used store-bought pizza dough to make things easy, but if you have time to make it yourself, even better!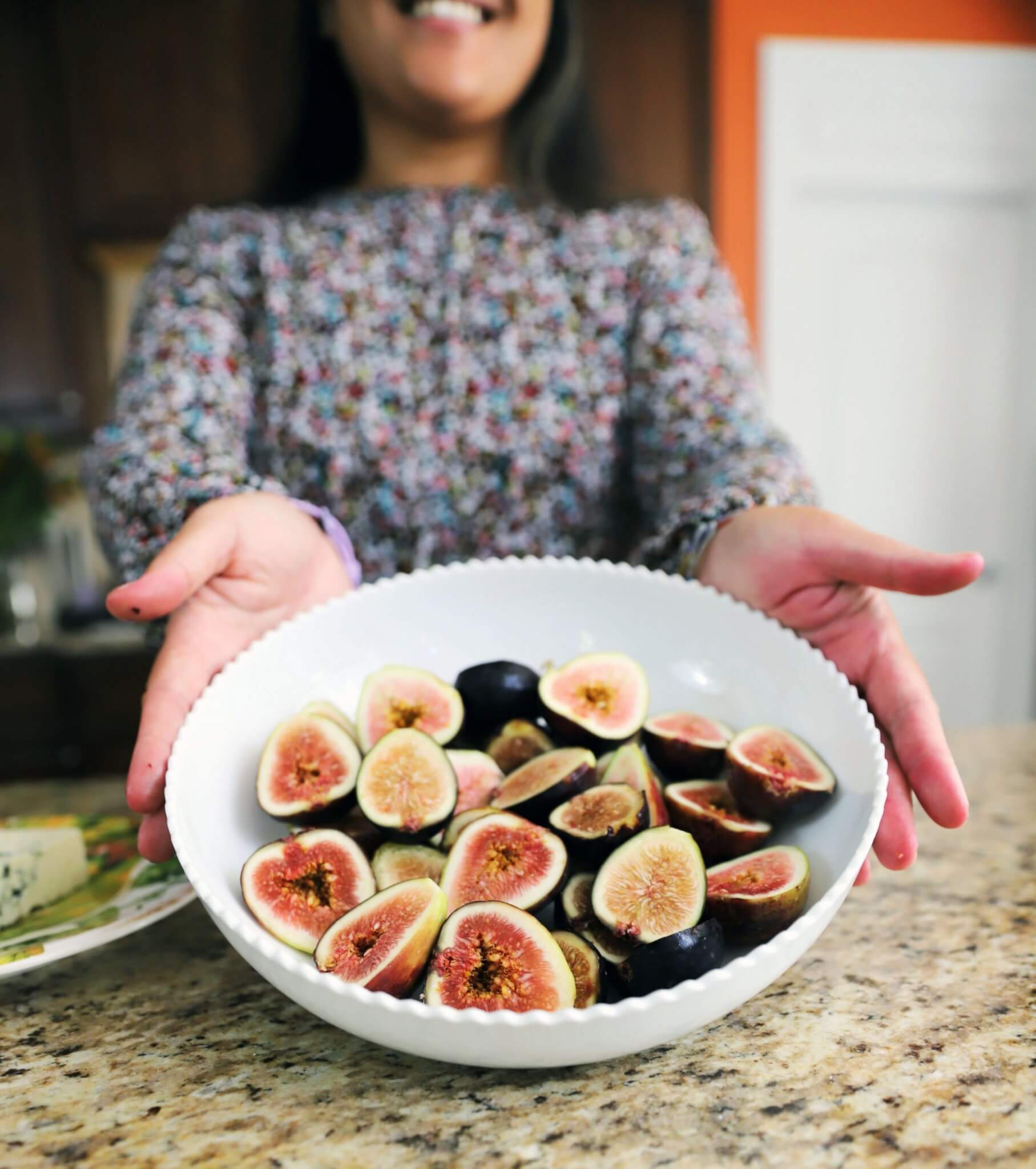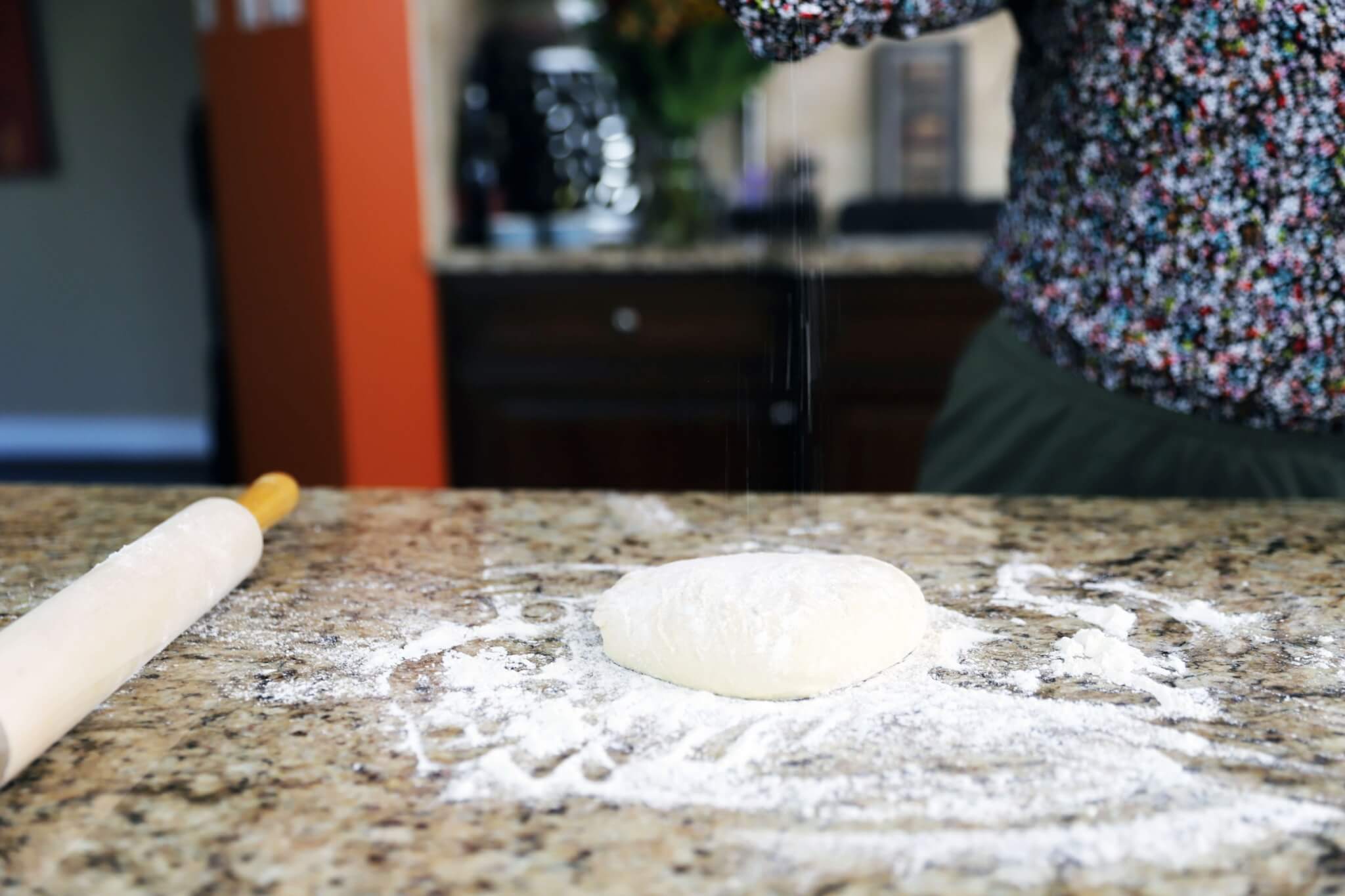 There are some variations of this pizza where some have added balsamic glaze at the top and even walnuts for that crunchy texture. I haven't tried those toppings, but try and see if you like it!
My husband is not a blue cheese kind of guy, and he's never had fresh figs before (other than the famous Fig Newtons). As for me, I love blue cheese but never had it on pizza. So imagine my curiosity about how this would turn out – an interesting (and bold) experiment.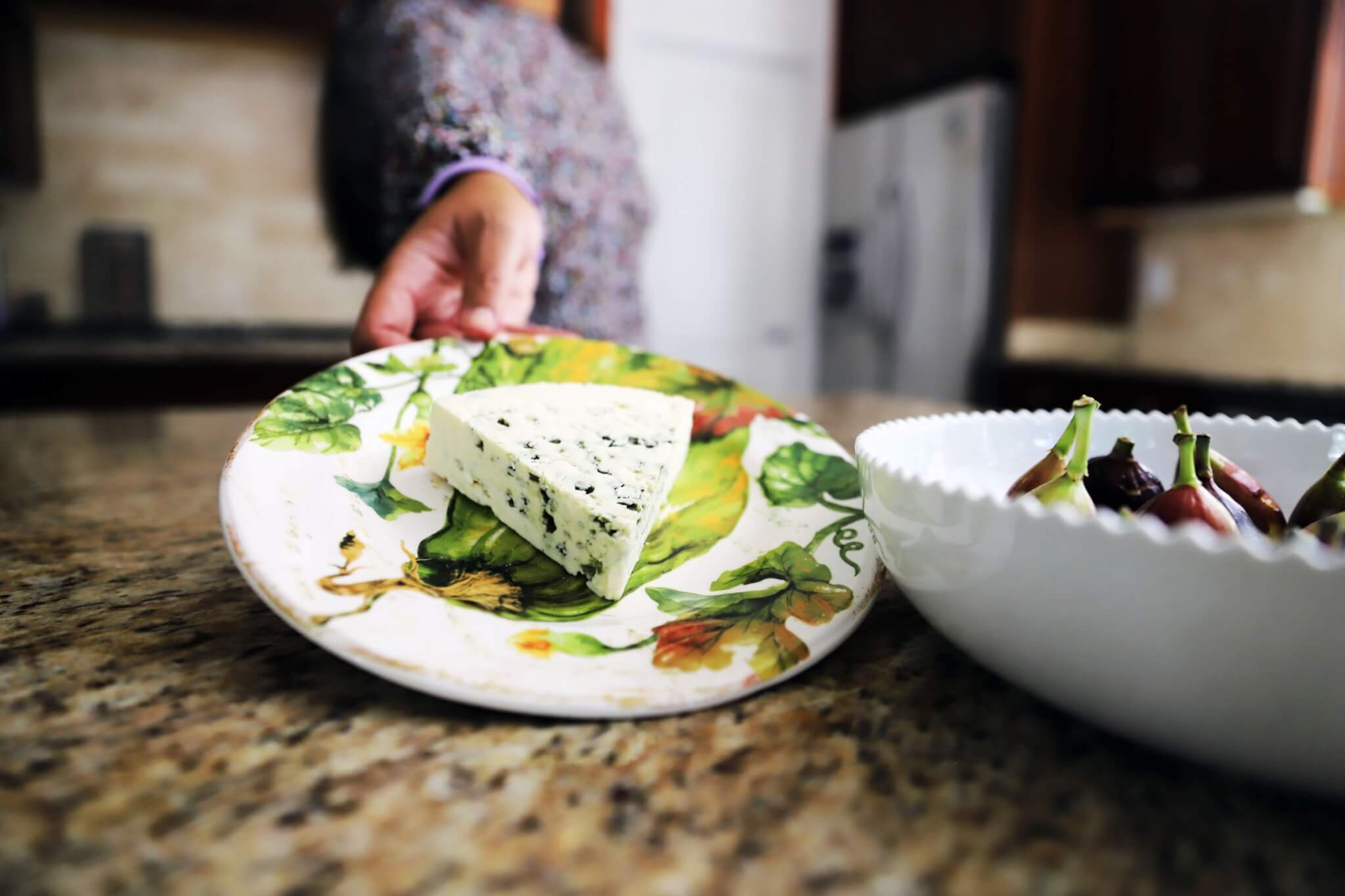 Well, you already know the result since I'm sharing this post with you. 🙂 It turned out surprisingly well and is quite tasty! The blue cheese wasn't too strong and was just the right amount of saltiness on the pizza. The figs were delightfully sweet and complimented the cheese and prosciutto. Add to that the peppery taste of arugula and the slight tanginess of the lemon vinaigrette to brighten this dish – OH.SO.GOOD!
Fig and Prosciutto pizza is incredibly simple and easy to make! Just add cheese and figs on top of the rolled-out dough, place it on a pizza pan, bake it in the oven for about 20 minutes, add the toppings, and you have dinner in less than 30 minutes!
I like my prosciutto a little "cooked," so I threw it on the last 5 minutes of baking the pizza. I know, I know… that's heresy, you say. But to each their own, right? 🙂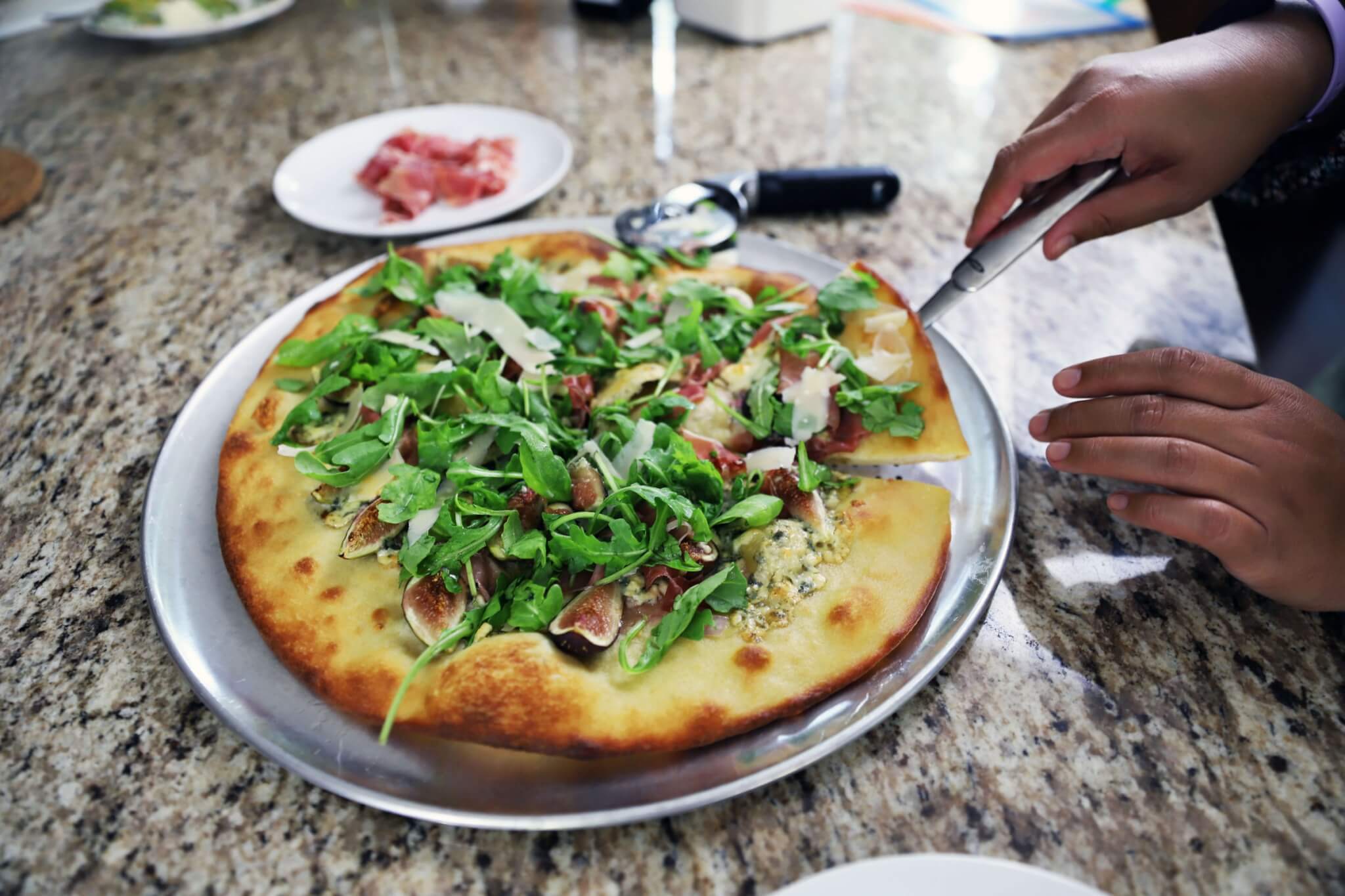 Anyway, let me know below how you like it and how you personalized it! Take a photo and tag me on Instagram! I love hearing from you and would love to share your pictures in my stories!
I'd be amiss if I didn't thank my sister for helping me make this while I took pictures and recorded the video footage. Thanks, sisty (intentionally misspelled; an inside joke)!
Ingredients:

Pizza Dough (I used store-bought)
4 Ounces Blue Cheese (or more if you really love it)
5-6 Fresh Figs (sliced or quartered)
3 Ounces thinly sliced Prosciutto
4 Cups of Arugula
4 Tbsp of Olive oil
Juice of half a Lemon
Salt and Pepper
1/2 Cup of shaved Parmesan Cheese
instructions

Roll out the pizza dough and brush with olive oil (about 2 tbsp).
Top with sliced or quartered fresh figs (we used about 5 whole figs and quartered) and blue cheese (add as much cheese as you'd like. We used the whole package).
Bake in the oven at 450 degrees until the dough is crisp and brown (about 20 minutes).
Make the lemon vinaigrette while the pizza is baking using 2 tbsp of olive oil, half a lemon juice, salt and pepper to taste. Toss the arugula with the lemon vinaigrette and add parmesan. Set aside.
When the pizza is done baking, top it with sliced prosciutto and arugula salad.
Serve immediately.