Finding the proper skincare routine to tackle dry skin can be overwhelming. Fortunately, I've come across a clean beauty brand to transform your skin from dry to dewy in 5 simple steps!
Disclosure: Some of the links on this post are affiliate links, which means I may receive a small commission if you click a link and purchase something I have recommended. While clicking these links won't cost you any extra money, they will help me keep this site up and running and keep it ad-free! Please check out my disclosure policy for more details. Thank you for your support!
---
With all the magic and twinkle this season brings, winter also brings unpleasant effects. Anytime you have cool temperatures and low humidity, you'll feel the impact: itchy, flaky, cracked, dry skin. The bitter winter wind, ice skating with your kids, playing in the snow all make winter season the harshest on the skin. Even staying indoors can cause dry skin with taking hot showers and having the heater on all day.
I was looking for dry skin remedies to help moisturize my skin. Josie Maran kindly sent her best-selling skincare products with 100% Argan oil. I've seen all the raving reviews, so I was pretty excited to try them!
Before I share more about the products, let me tell you a bit about the company.
About Josie Maran
I love Josie Maran because they are a cruelty-free, clean beauty brand. They are widely known for having 100% Argan oil in their products while having an assortment of other products made with hemp oil (CBD). Their line includes skincare, body care, and makeup.
5 products to use
After only trying for a few days, I can see why people were thrilled with these products! I felt the results immediately while being gentle enough to calm irritation and soothe my dry skin!
STEP 1: CLEANSE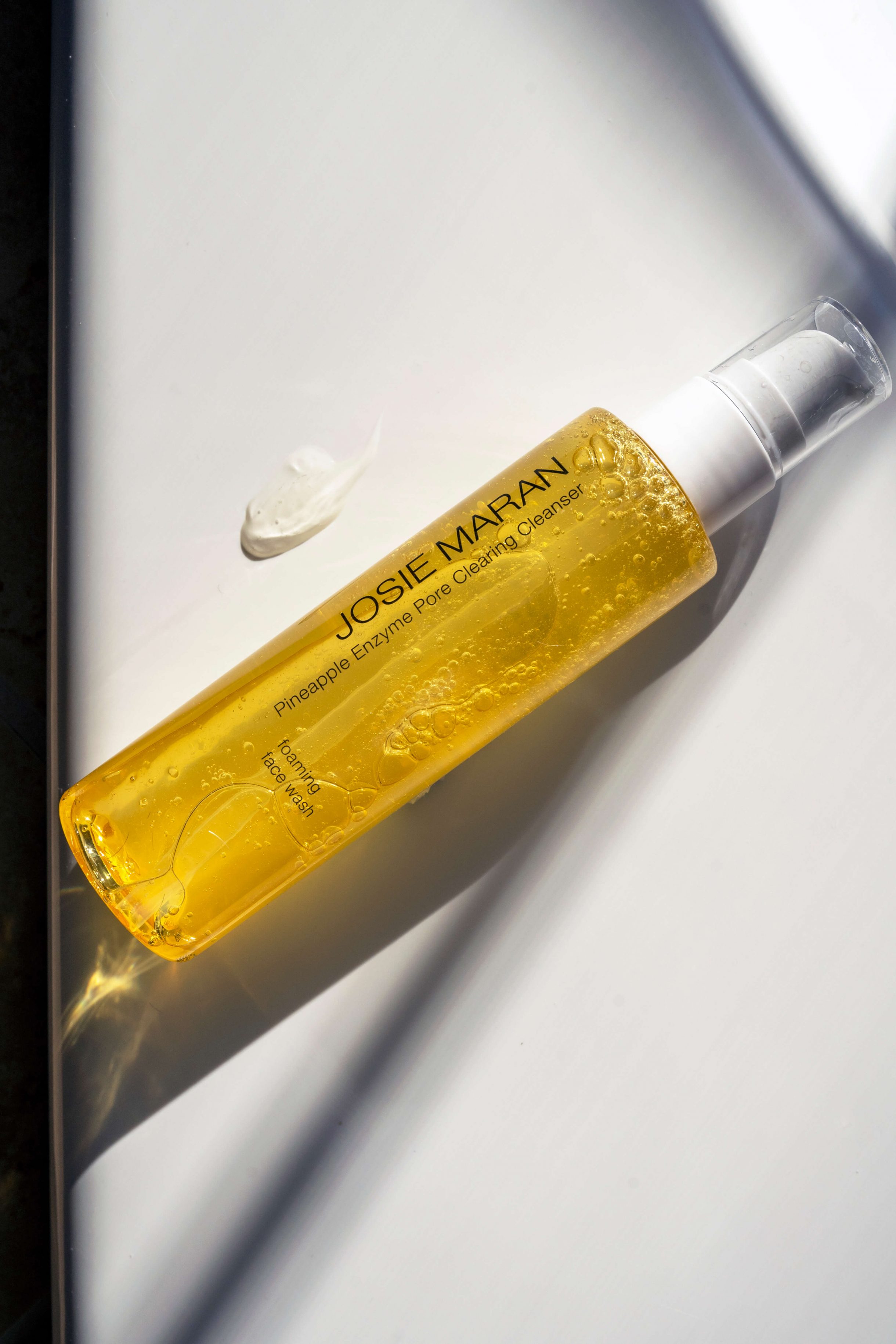 I used the Pineapple Enzyme Pore Clearing Cleanser. I like the two-in-one cleansing and exfoliating properties, thanks to the pineapple extract enzyme and lactic acid. For my scent-sensitive readers, there is a faint citrus and woodsy scent.
Use morning and night. When you wet the skin and apply it to the face, it lathers into a lightweight foam.
It's worth pointing out that the cleaning action worked almost too well; I felt it left my skin slightly dry and tight. If you want to use a more gentle hydrating cleanser, try the Argan Milk Clean Skin Niacinamide Cleanser.
STEP 2: TREAT
Next, add Argan Beta-Retinoid Pink Algae Serum to clean skin. As the name indicates, this has pink algae, which helps to reduce the appearance of fine lines and wrinkles. The pro-retinol properties help calm the skin and reduce redness and any skin irritation.

This is gentle enough to use daily. I didn't feel any stinging sensation, which is always a plus. I added 4-5 drops to cover my face and neck.
My skin definitely soaked this up! Not only did my skin feel fresh and renewed, but it also had that glowy, vibrant look!
STEP 3: MOISTURIZE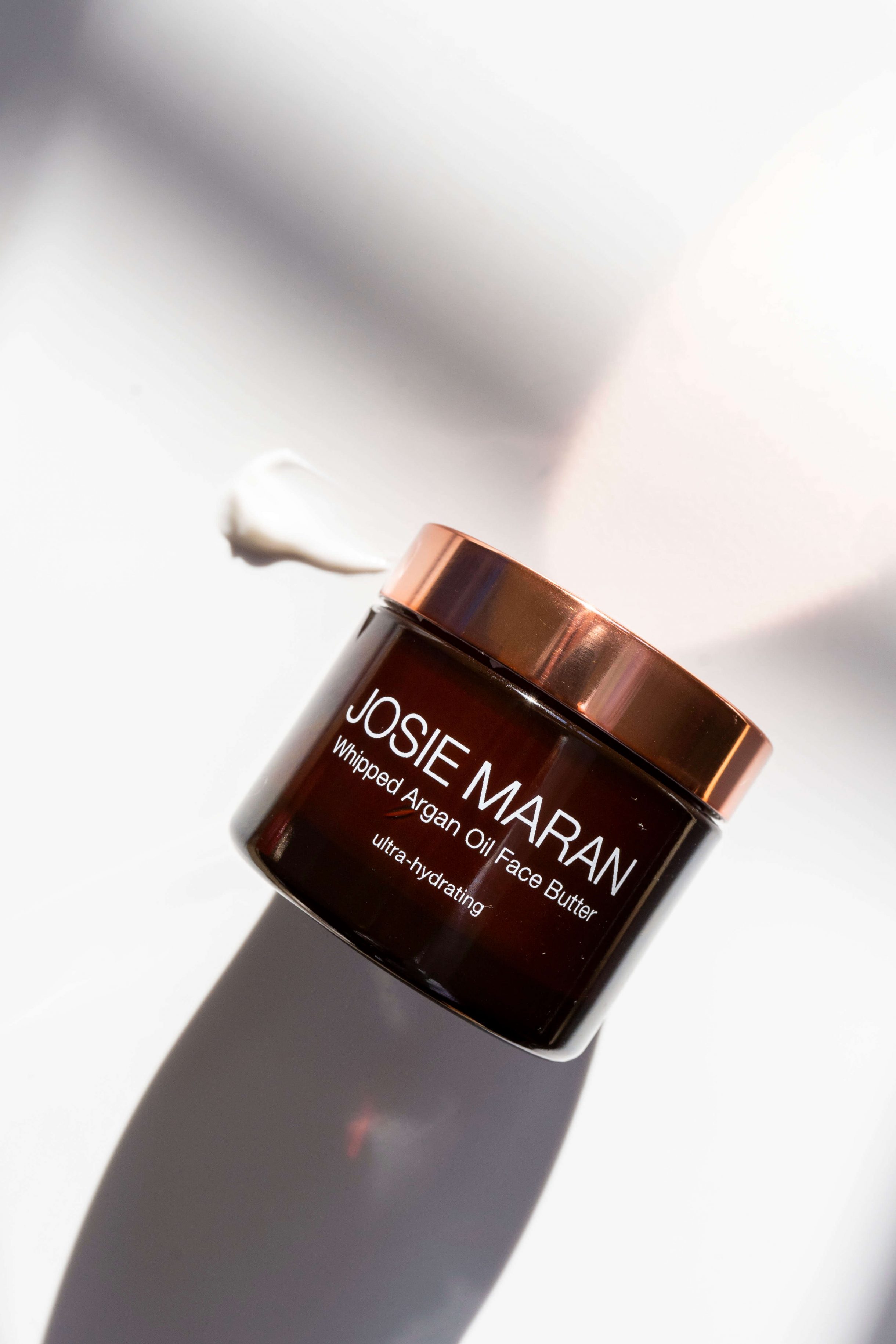 Whipped Argan Oil Face Butter contains 100% Argan oil. This oil has been around for a long time and grown on Argan trees native to Morocco.

Even though it's lightweight, don't let this fool you. This rich face cream works wonders and doesn't feel heavy. My skin soaked in the Whipped Argan Oil Face Butter and didn't leave any sticky residue. Thanks to the essential fatty acids and vitamin E blends, it left my skin feeling soft, smooth, and radiant!
I used the unscented version, but for those who don't mind a good smelling moisturizer, this also comes scented in Vanilla Bean.
STEP 4: MULTI-TASKING OIL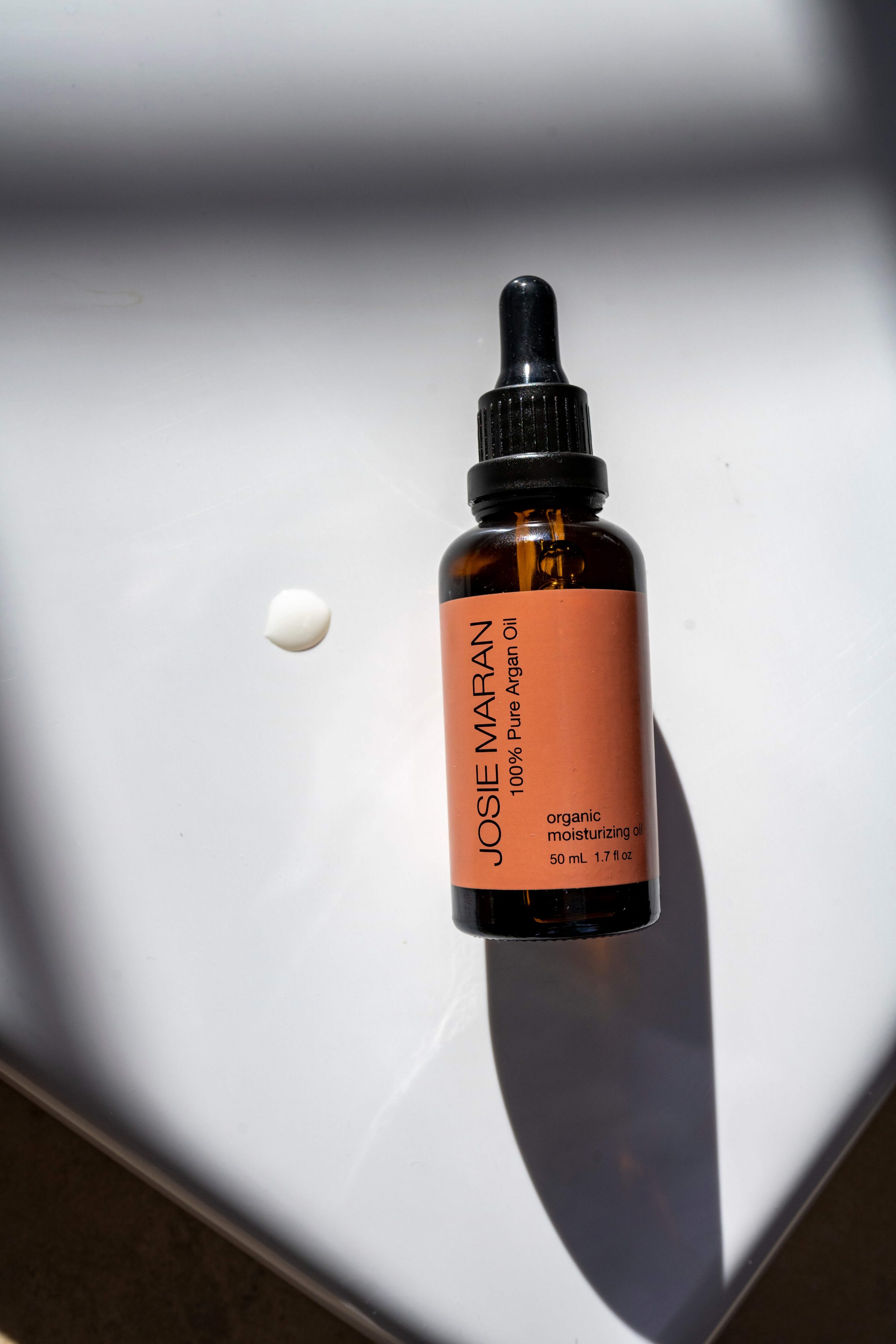 I'd be amiss if I didn't talk about their hero product: Pure Argan Oil! Yep, 100% Argan oil is the only ingredient you'll find in this bottle!
If your skin is really dehydrated, add this after using the Whipped Argan Oil Face Butter to lock in the hydration. This additional layer is a great way to finish off your skincare routine for that dreamy, dewy complexion!
Additional benefits to using this oil include:
Treats skin conditions and calm inflammation like acne, eczema, psoriasis, etc.
Nourishes dry cuticles and lips
Conditions brittle hair
Primes the face before makeup (gives a nice glowy finish)
STEP 5: BODY BUTTER
We can't forget the rest of our body! Apply Whipped Argan Oil Body Butter, and you'll see why this is one of their best sellers! I felt the difference when I applied this all over, paying extra attention to areas that tend to need more TLC: elbows, feet, and back (this is my husband's dry skin area; sometimes, I catch him rubbing his back against a corner, like a bear)!
Use it as soon as you get out of the shower. Your skin will absorb all the velvety goodness! For extra hydration, apply this liberally on your hands and feet, then cover them with clean socks overnight – your skin will feel super soft, and your skin will thank you for it!
This comes in several fragrances and also comes unscented.