Are you looking for the latest denim styles? Check out 12 of my favorite jeans.
** There are some affiliate links below, but these are all products I highly recommend. I will never put anything on this website that I haven't verified and/or personally used. I may receive a small commission in exchange if you purchase through my links, that is at no additional cost to you. Please see my Privacy Policy + Disclosure for more information. **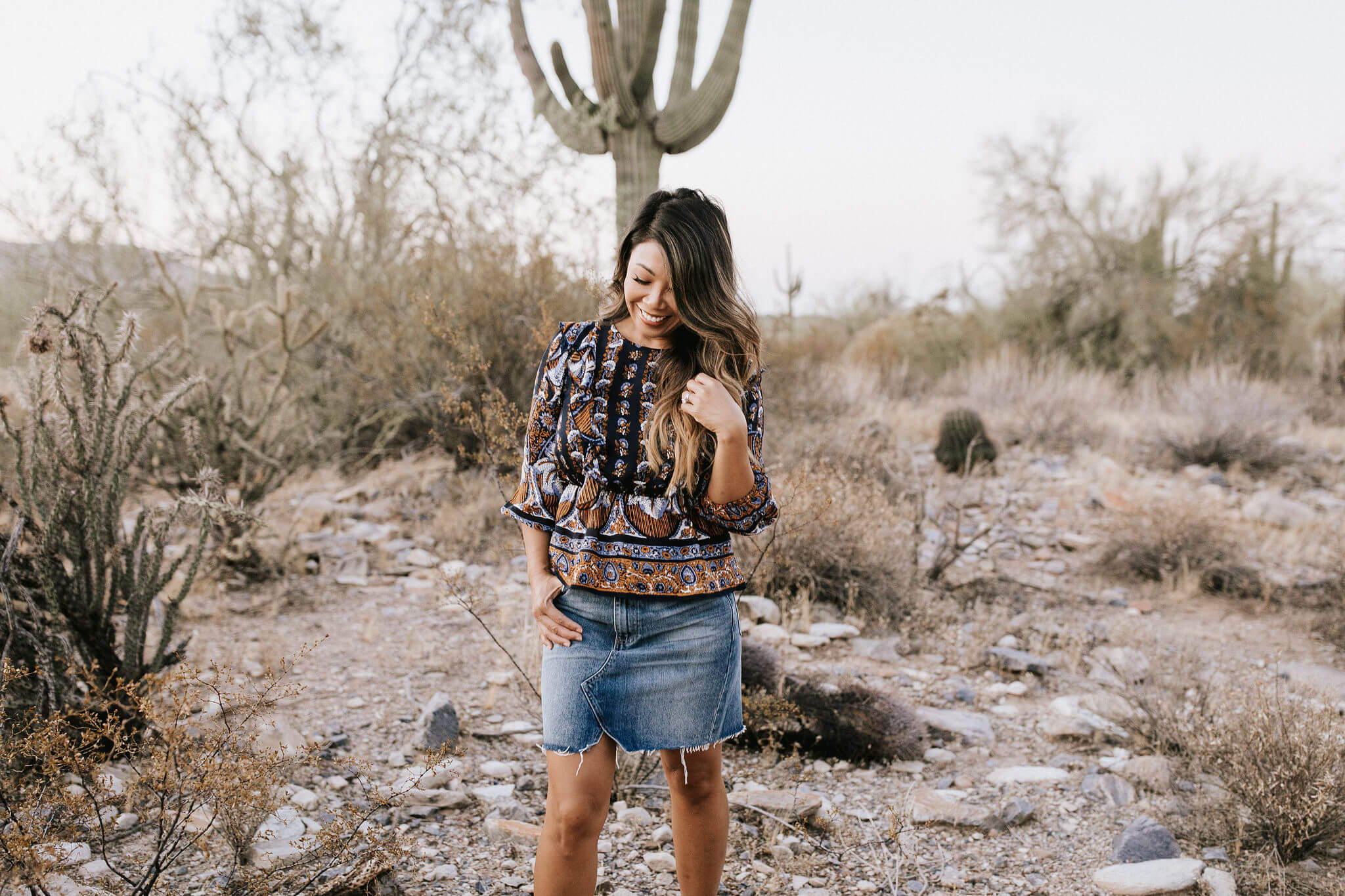 Denim has always been a major staple in my closet. It's versatile throughout the year and can be worn for an easy day-look or converted with a nice blouse and heels for a night out on the town.
Today, I'll share 12 of my favorite denim looks with you.
Look 1
This look is inspired on my trip to Sedona, AZ last year (which you can read more about here.) Rock a boho look by pairing this skirt with a flowy peasant top! Grab this High Rise Distressed Denim Skirt from the GAP.
Look 2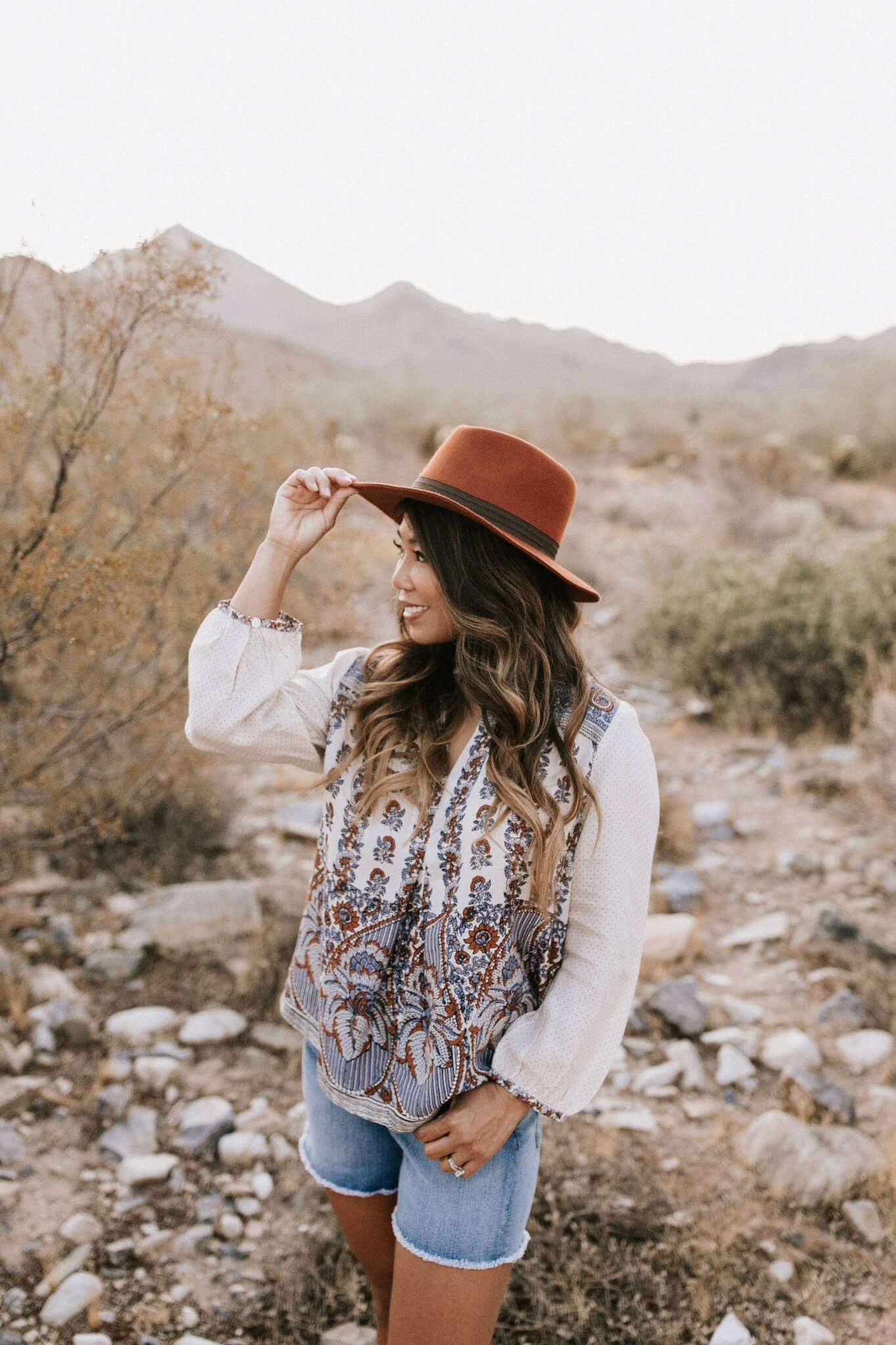 Also, inspired from my Sedona, AZ trip where I wore a pair of basic denim shorts. Every girl needs a pair of denim shorts especially with summer upon us.
Target offers these High-Rise Frayed Hem Jean shorts by Wild Fable. Offered in multiple colors (white, light, and dark wash) both in Regular and Plus Size.
Look 3
Put that relaxed look together with a pair of skinny jeans – comfortable enough to wear all day!
Speaking of relaxed, here's a similar look to the Jamie High Waist Ripped Skinny Jeans from Nordstrom (they are on sale right now at 40% off, so grab yours now).
Look 4 & 5
I know I'm not alone when I grab a cute pair of sandals to wear with my cropped jeans! I love to wear a pair of cropped jeans while running around town or on vacation. It's just such a simple yet versatile outfit.
Grab something similar like these High Waist Wide Leg Crop Jeans in Popcorn from Loft or even this cute pair of High Waisted Cinched Hem Straight Cropped Jeans from Express to rock this style.
Look 6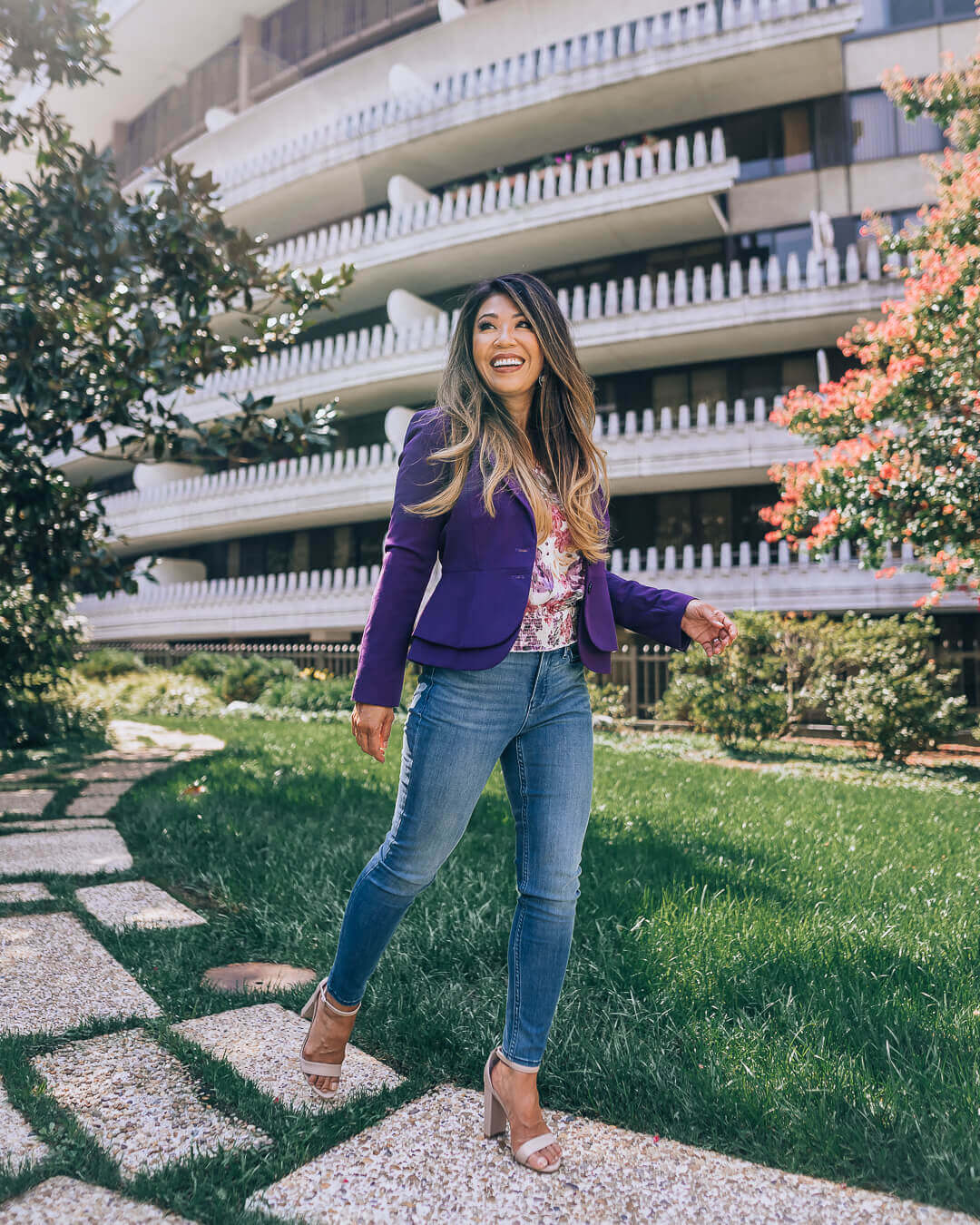 Skinny jeans are all the rage! Pair them up with a blazer and some heels for the polished look for any event.
Target offers the Denizen from Levi's Women's Modern Slim Jeans – Marissa. Not only are these jeans comfortable but they are also affordable (you can't pass up a deal!)
Look 7 & 8
I love rocking a favorite pair of flare jeans! During my trip back home to San Francisco (read about it here), I made sure to pack a couple for the trip.
Some of my favorites are the Skyscraper Dark Wash High-Rise Belted Flare Jeans from Lulus. I am also swooning over the High Waisted Faded Black Cropped Flare Jeans from Express.
Look 9
Another staple in my vacation wardrobe is a cute denim skirt, which you can dress up or down. I absolutely love the Very Convincing Light Wash Denim Belted Midi Skirt from Lulus.
Look 10 & 11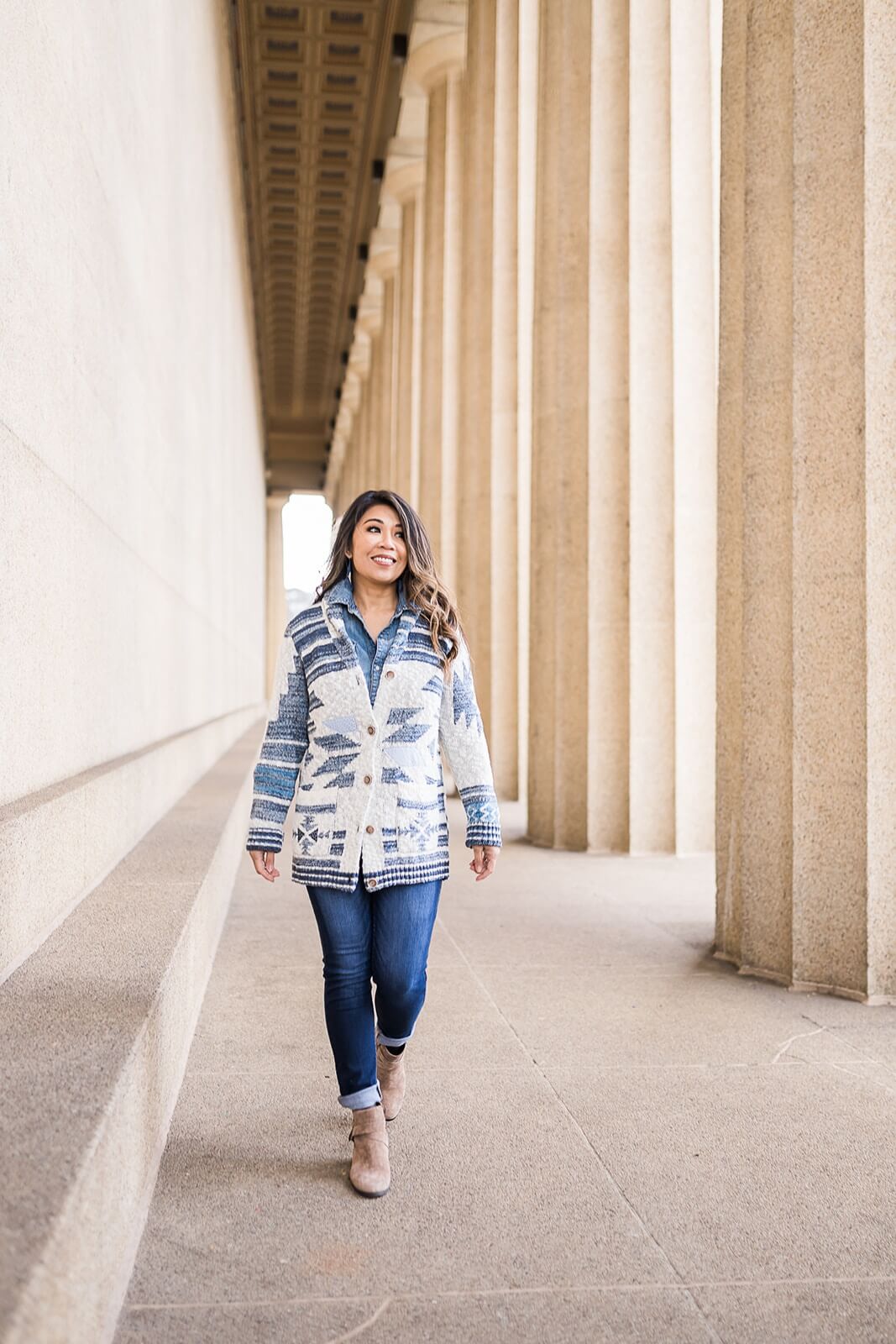 Back to my cropped jean inspiration ideas. I rocked the crop legged jeans during my Boho Chic photoshoot (which you can see my Boho outfit ideas here!)
I'm eyeing these High Rise Wide-Leg Crop Jeans from GAP and the 9″ Demi-Boot Crop Jeans from J.Crew.
Look 12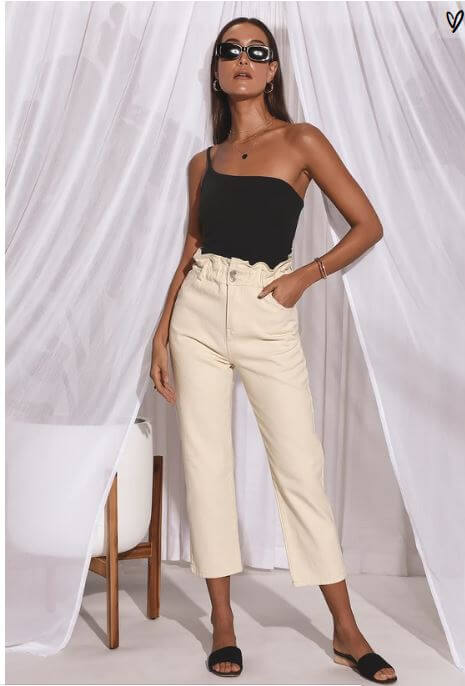 I saved the best for last! The Nothing Compares Ivory Paperbag Waist Straight Leg Jeans from Lulus gives me a new look that you don't see often. I love the waist ruching details on these jeans. You can pair it with a cute tank or a fitted bodysuit!