What could be more fun than a weekend full of music, fun venues, and a cool new car? Having been able to do that recently with Honda, I can tell you the answer is not much! It was great to be involved in such a multi-faceted event, and it really opened my eyes to what Honda is all about.
This is a sponsored post with Honda where I received accommodations to test drive the car and attend ACL. I do not earn commission from any affiliate sales. As always, my reviews remain honest, and all opinions are my own.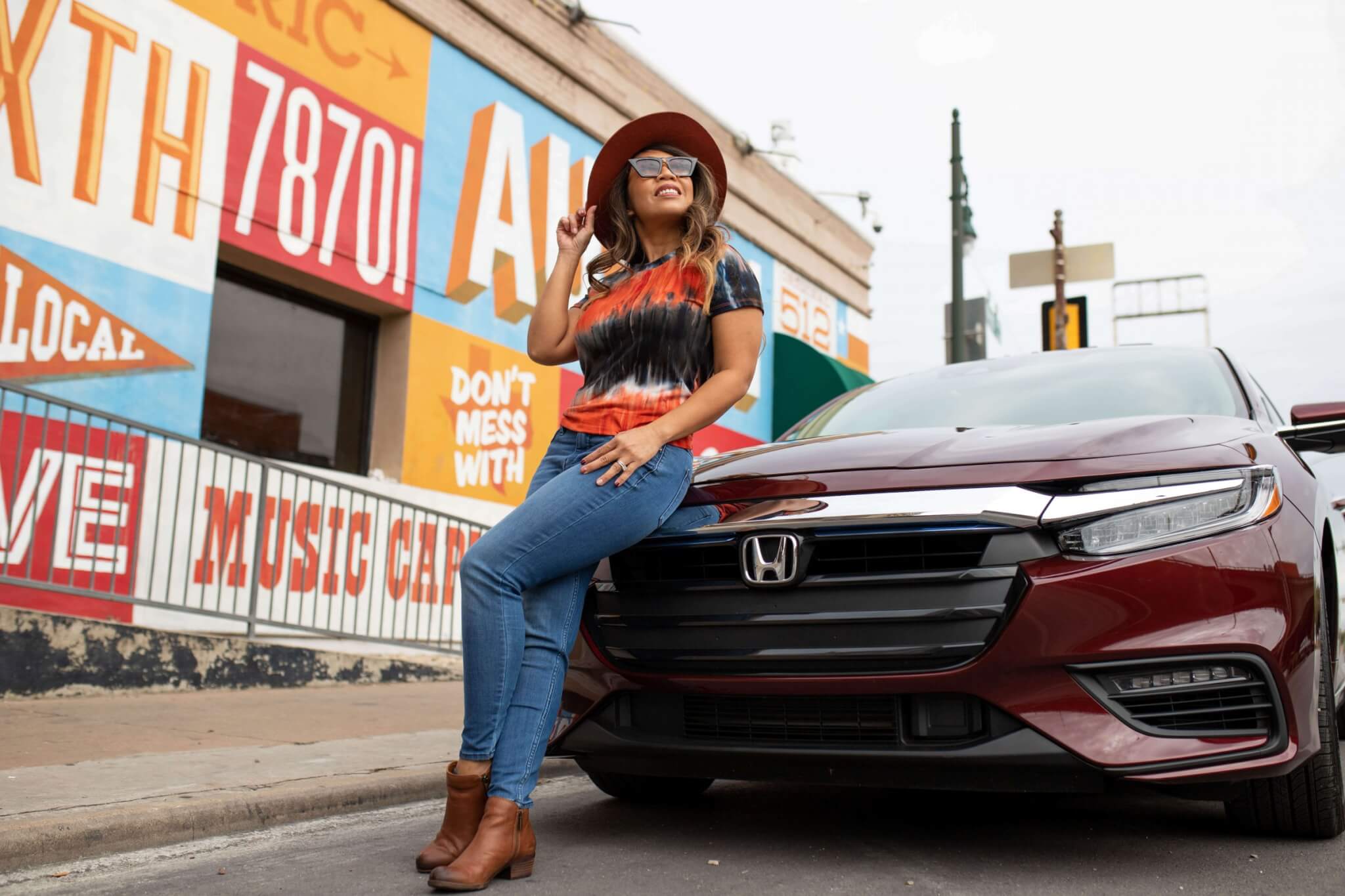 We have all heard of the Honda name. Known for quality cars with precision engines that last. My husband even owns an Acura SUV that he bought on the engine reputation alone (Acura is a premium brand of Honda).
Austin City Limits (ACL)
But Honda is much more than that, as I experienced in my weekend trip with them down to Austin, TX, where they hosted one of the stages at Austin City Limits (ACL). For those of you that do not know about ACL, great acts from across the country descend upon Austin for this music festival, which is held annually in Zilker Park for two consecutive three-day weekends of non-stop music across multiple stages simultaneously. You literally can walk around and enjoy different acts, with varying genres of music, all at the same location. Honda Stage shows its fun side by sponsoring a stage each year.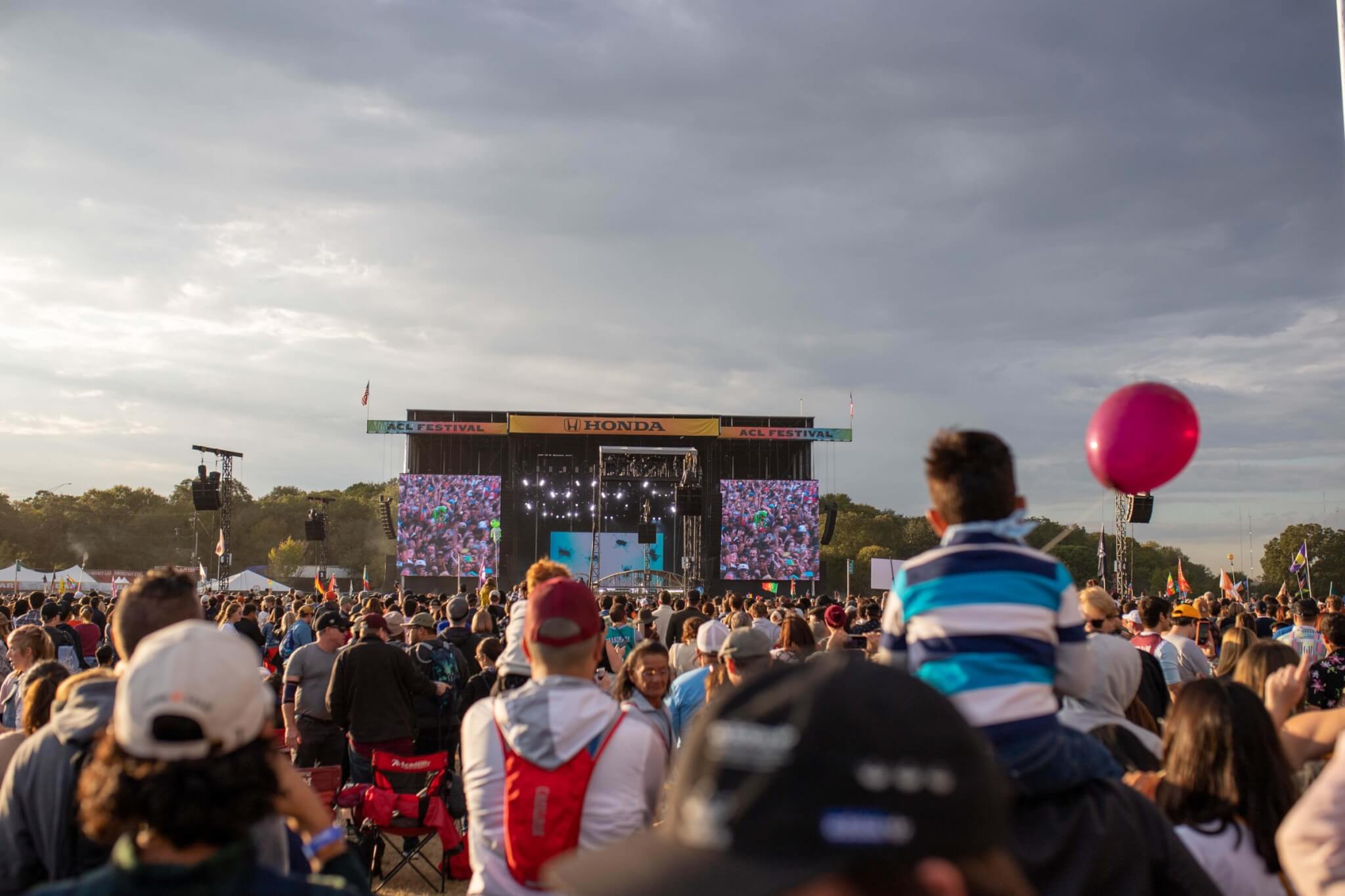 Honda set us up at The Line Hotel, which is right downtown on Lady Bird Lake and very close to Zilker Park. The hotel has a great view of the city, overlooking Congress Bridge (fun fact: this is home to the largest bat colony in North America. People gather on the bridge at dusk to watch the bats emerge from under the bridge for their evening snack).
It's a new hotel that opened up in 2018 and has a contemporary yet sophisticated design. It has an infinity pool, four restaurants, which include their rooftop, P6, which is a very Instagrammable spot! The room has floor-to-ceiling windows that overlook the lake, spacious sitting room, and a very comfortable bed.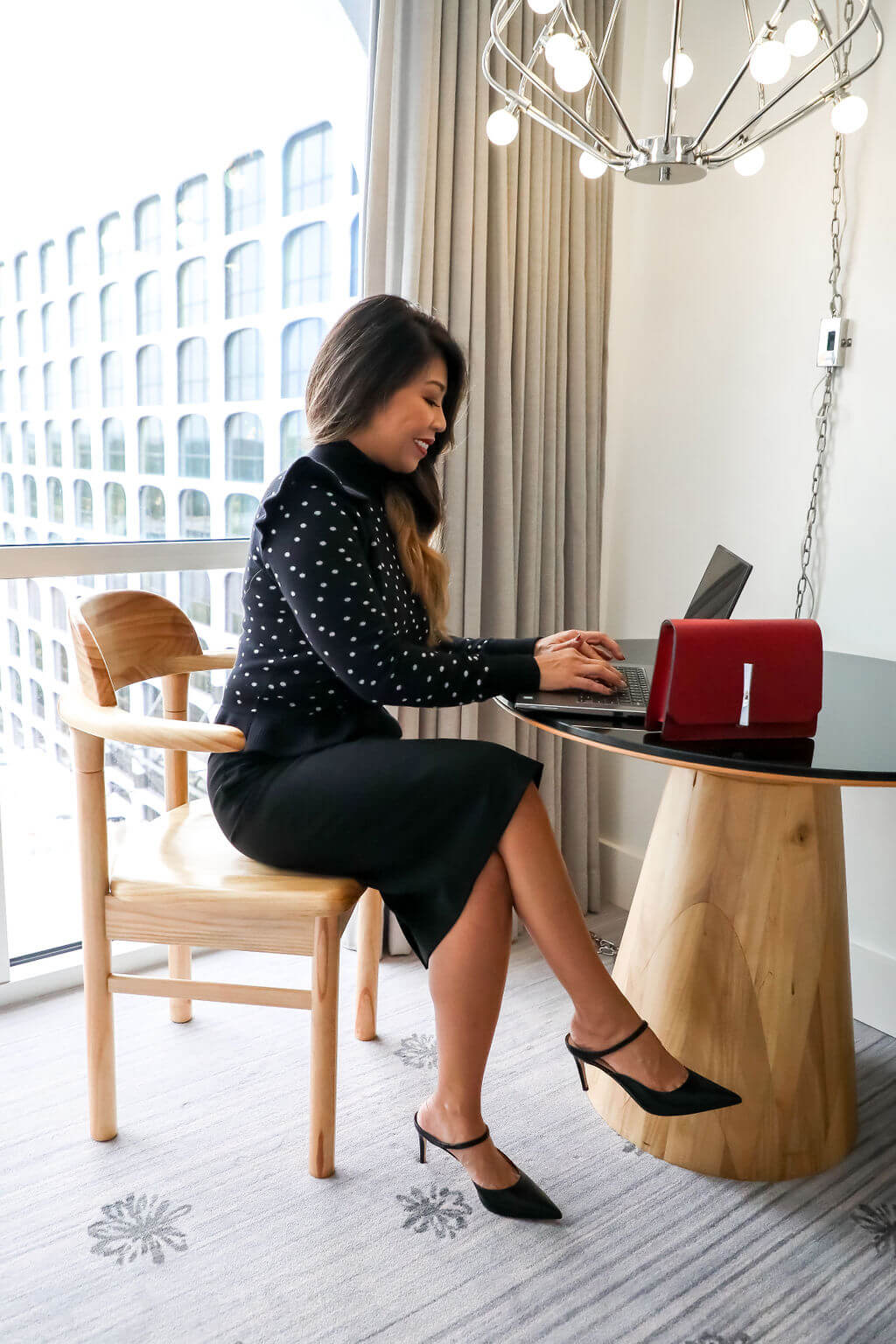 Honda insight
The fun theme continues when you look at some of their car offerings. We were given one of Honda's newer hybrids, the Insight, to drive around Austin and experience what Honda has to offer. Let me tell you, we were very impressed! Appropriately named, the Insight showed us what it means to be a clean, safe, and connected car. All in a package that is fun to drive! Read more about my Honda Insight post here.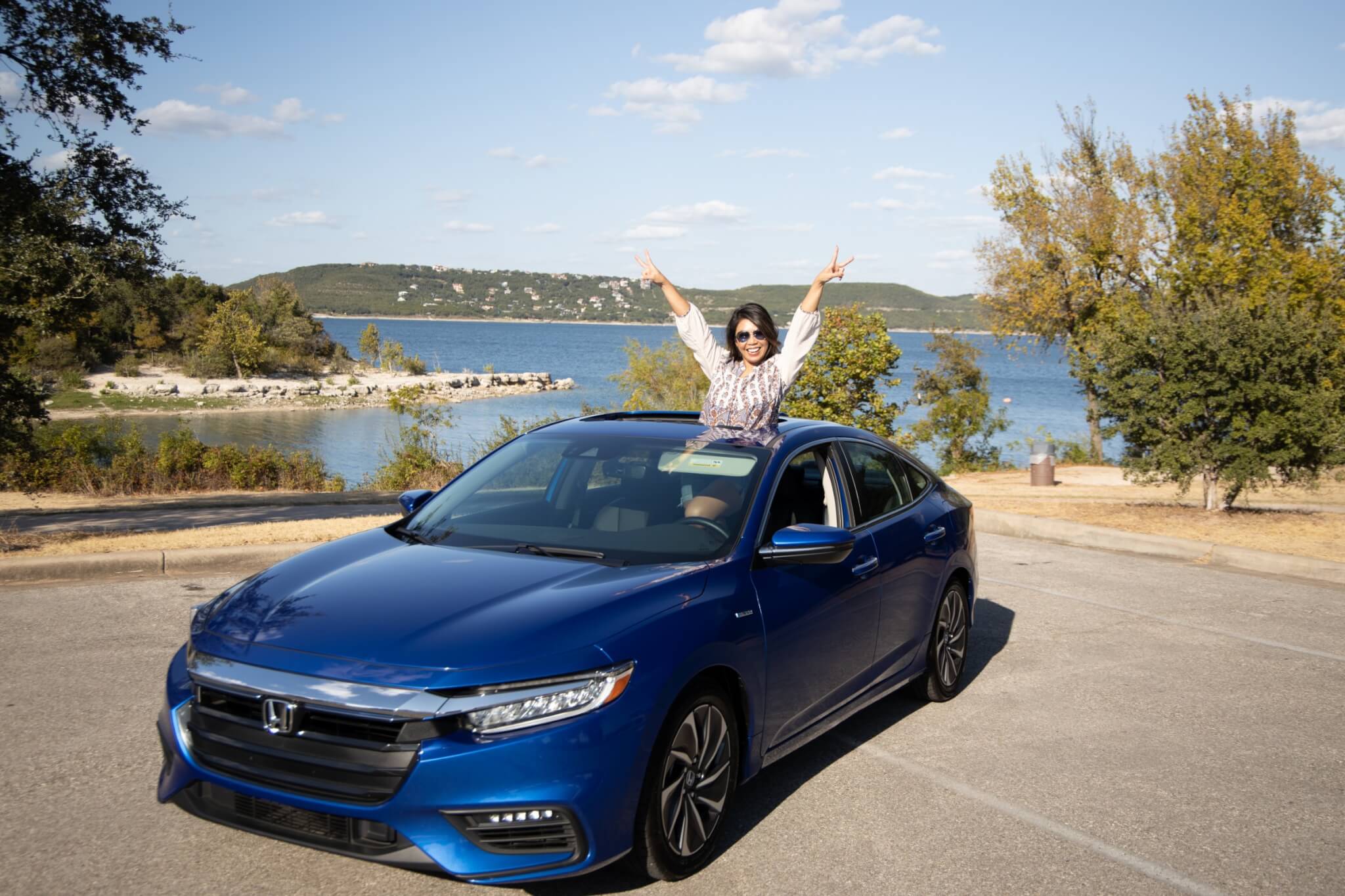 Part of the Honda weekend experience was to use one of their cars to explore some well-known artistic spots which had colorful murals in the downtown area. Those included the Willie Nelson for President mural (a local favorite), the "Give" wall, and an Austin original, Amy's Ice Cream. There is even a big heart with "Love From Austin" to add to your Instagram stories. We also went to see the Hotel San Jose. You probably have seen IG pictures of people sitting on the steps (too cute). The front of the hotel has an ivy-covered wall and inside is a very zen courtyard — definitely one of those little gems of a spot.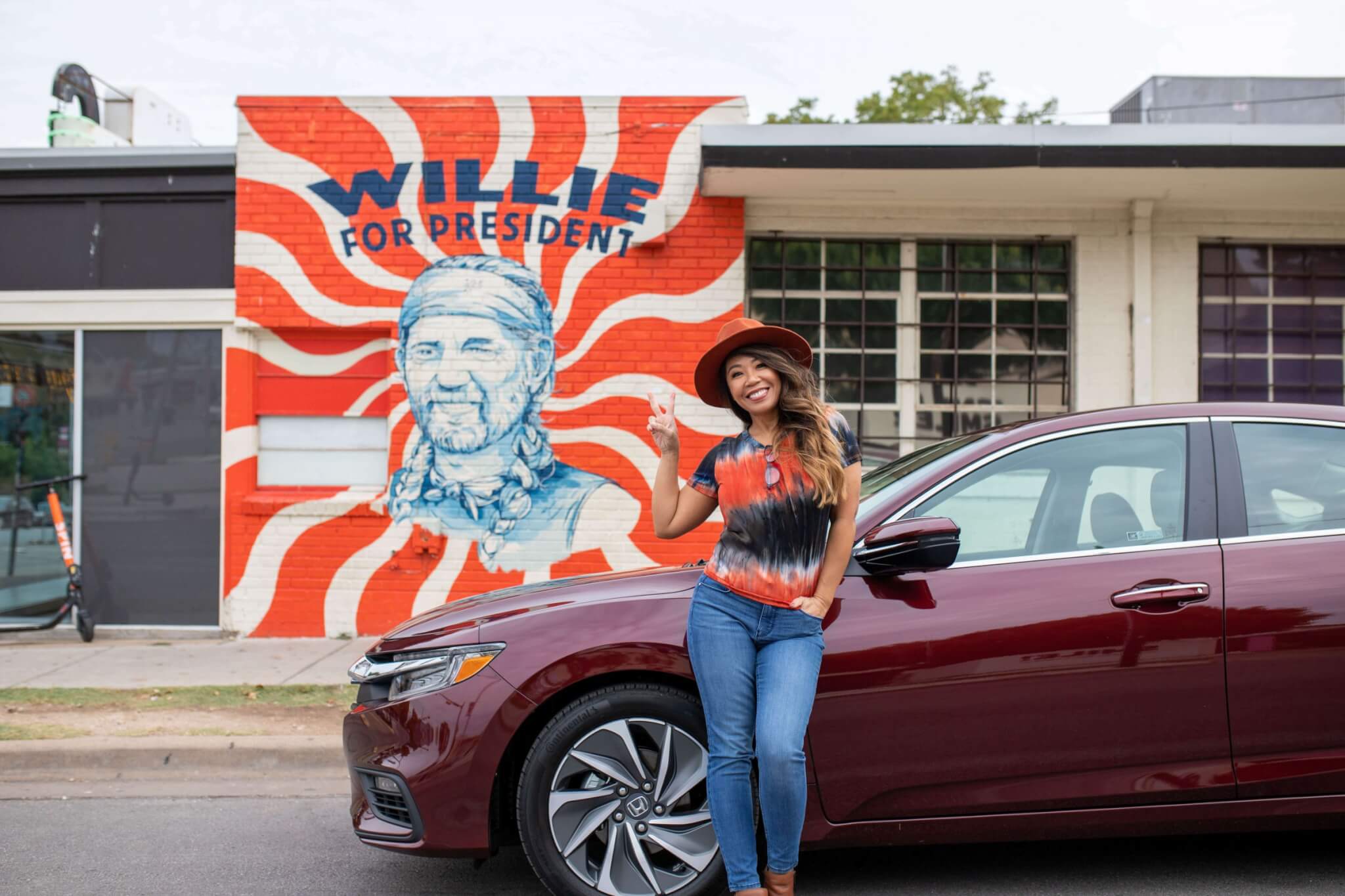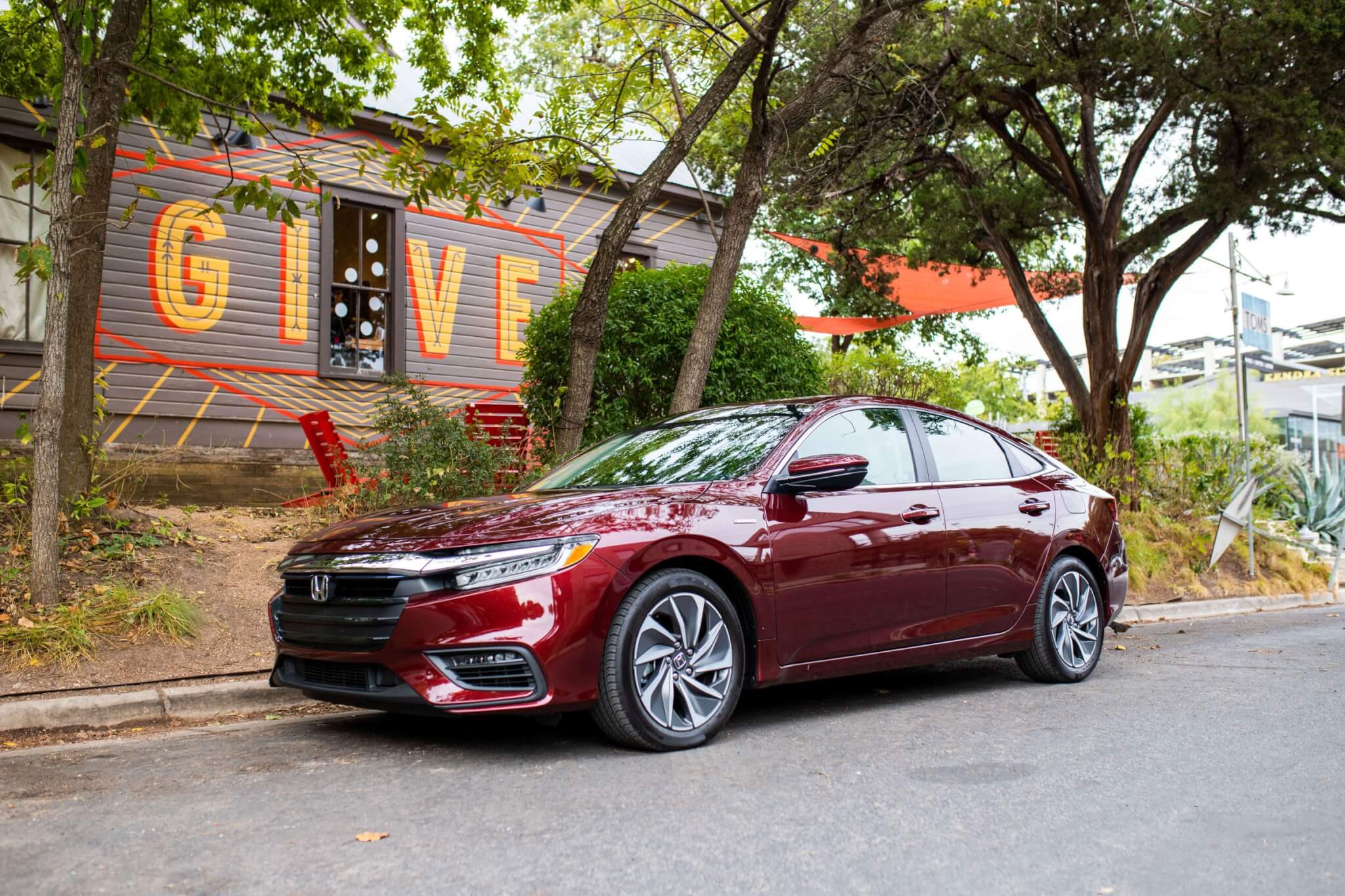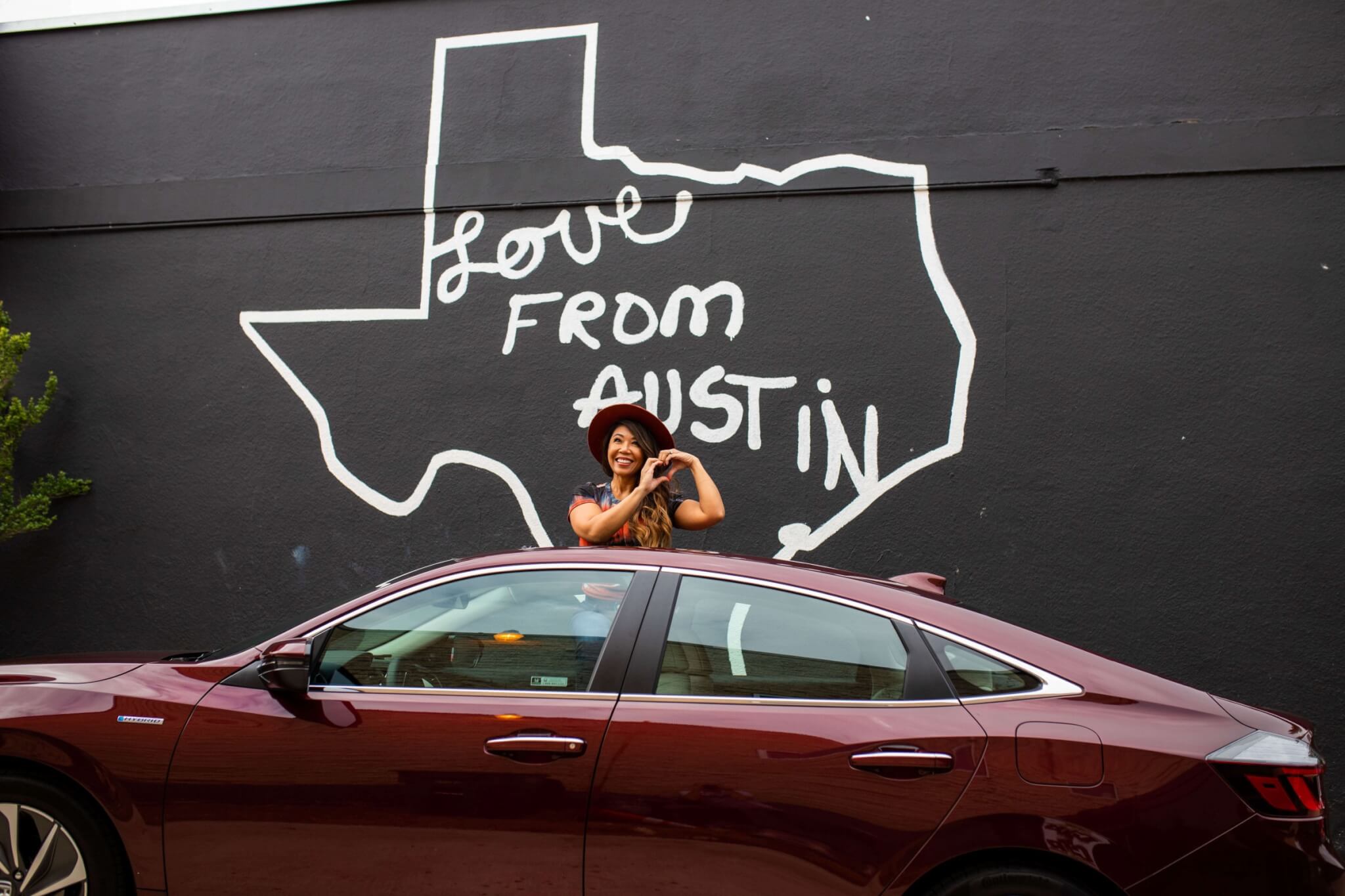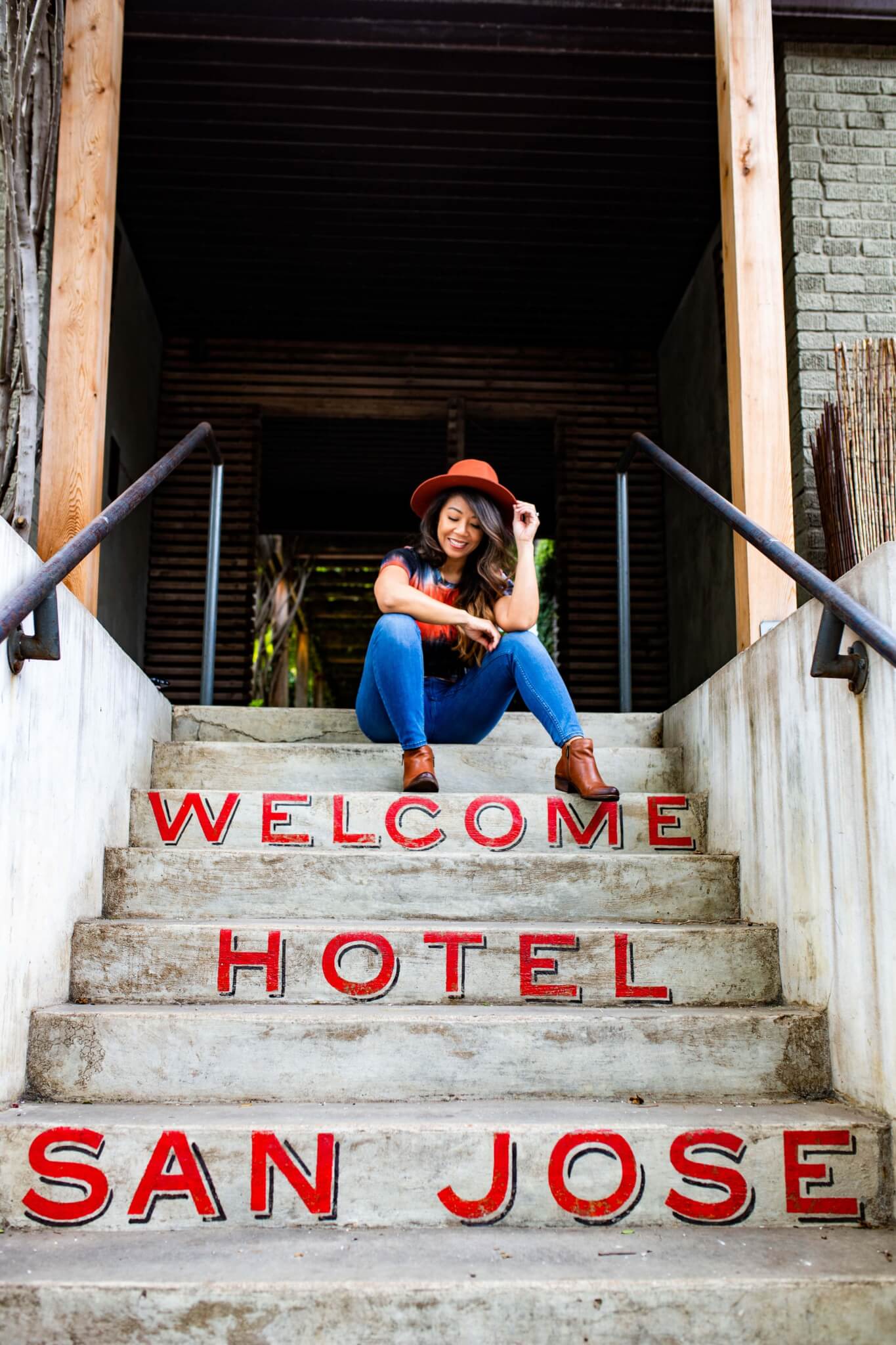 While driving around, we noticed the Insight drives so quietly when in battery mode. It seems so odd to be in the car and sometimes not hear the engine at all! We had to keep checking from time to time if the vehicle was on. It was comfortable, handles well, and was easy to maneuver in a congested downtown setting.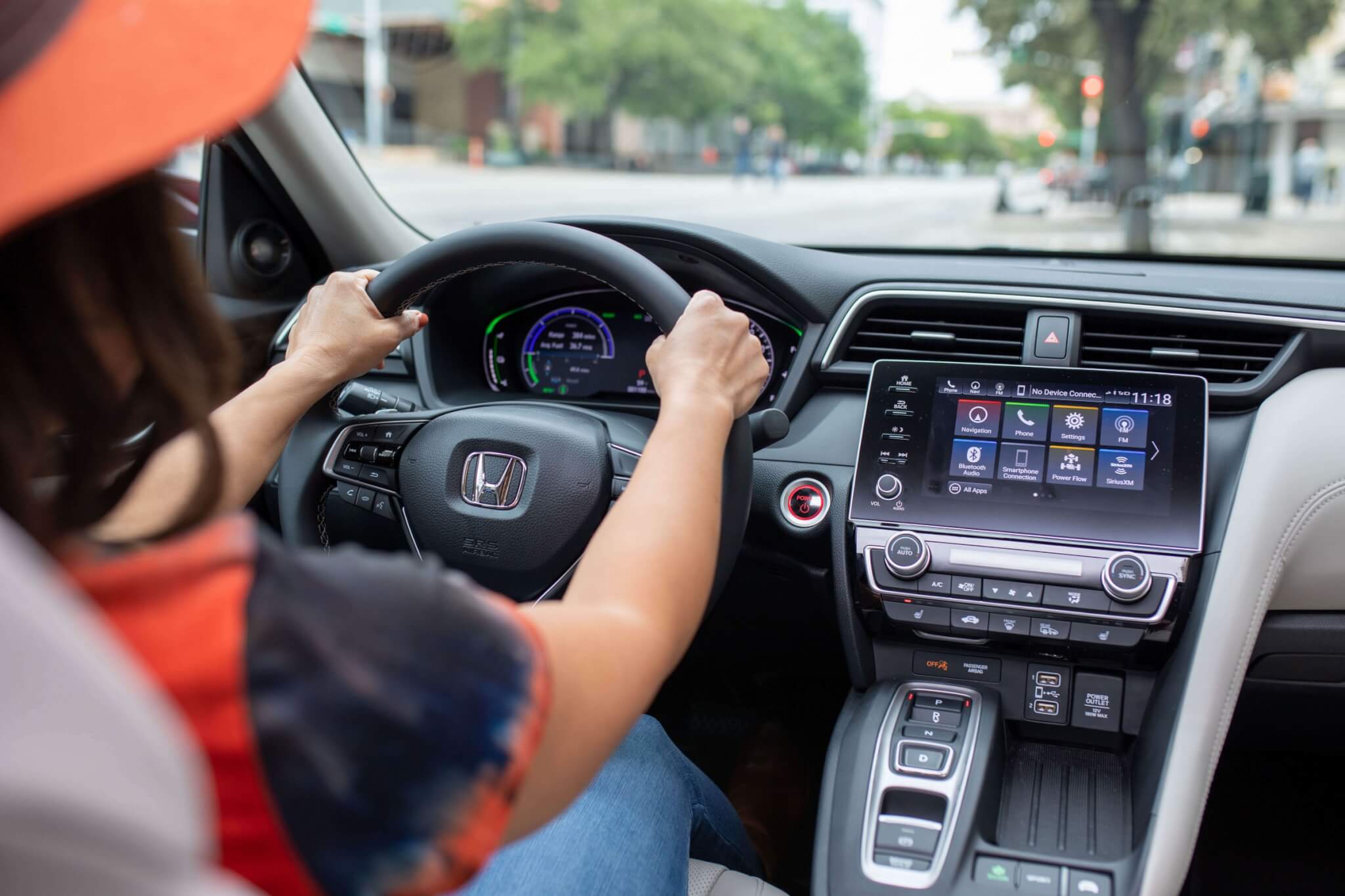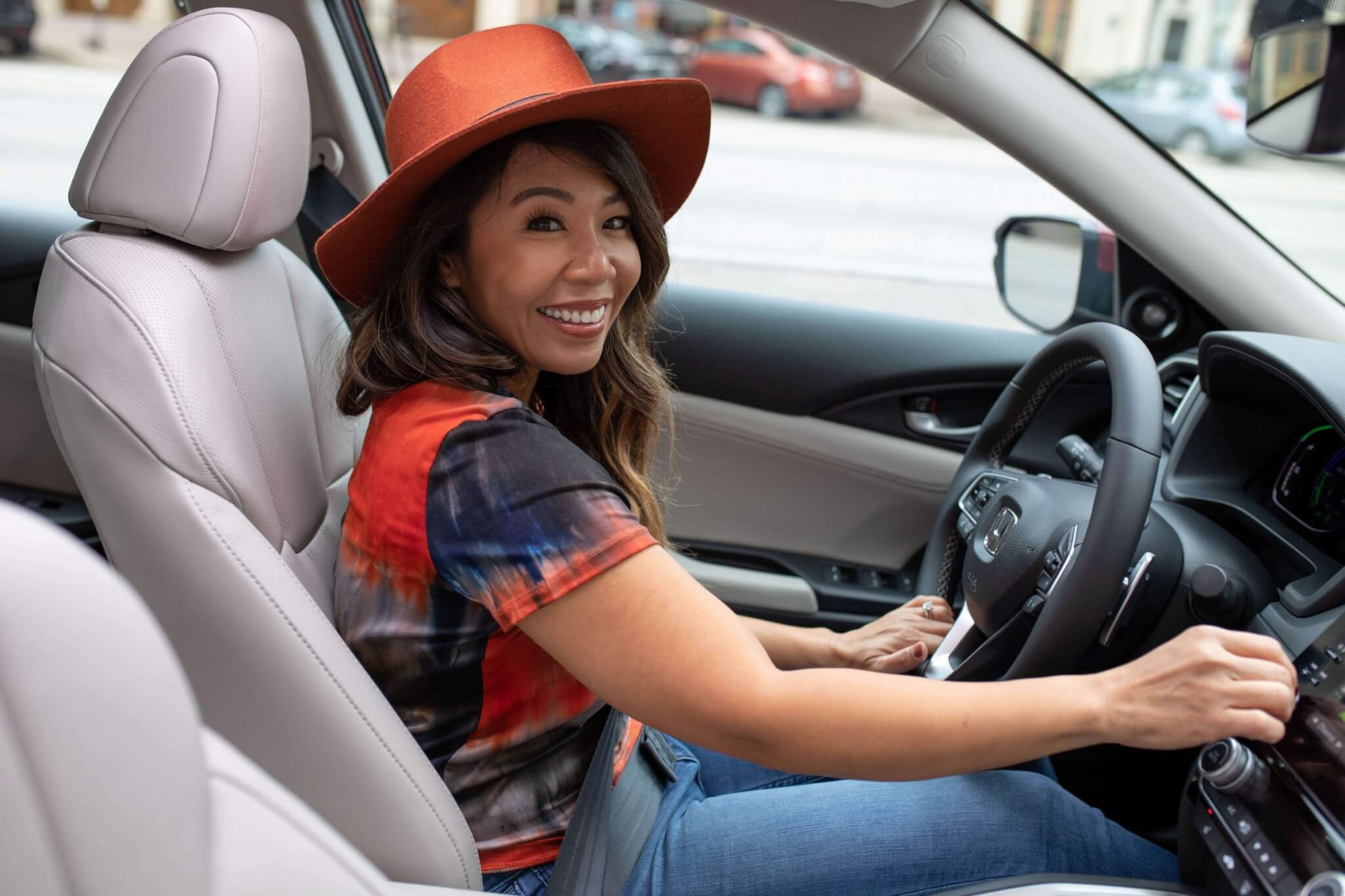 Foodie Delight
Honda not only knows how to do cars and music, but it also knows how to merge it with delicious food. We were treated to a small private concert over lunch at Harpers Quill Ranch in southeast Austin. Quite an experience enjoying local fare and seeing the Ghost Wolves perform. It's so great to see a group just starting out, so it will be fun to see how they do professionally.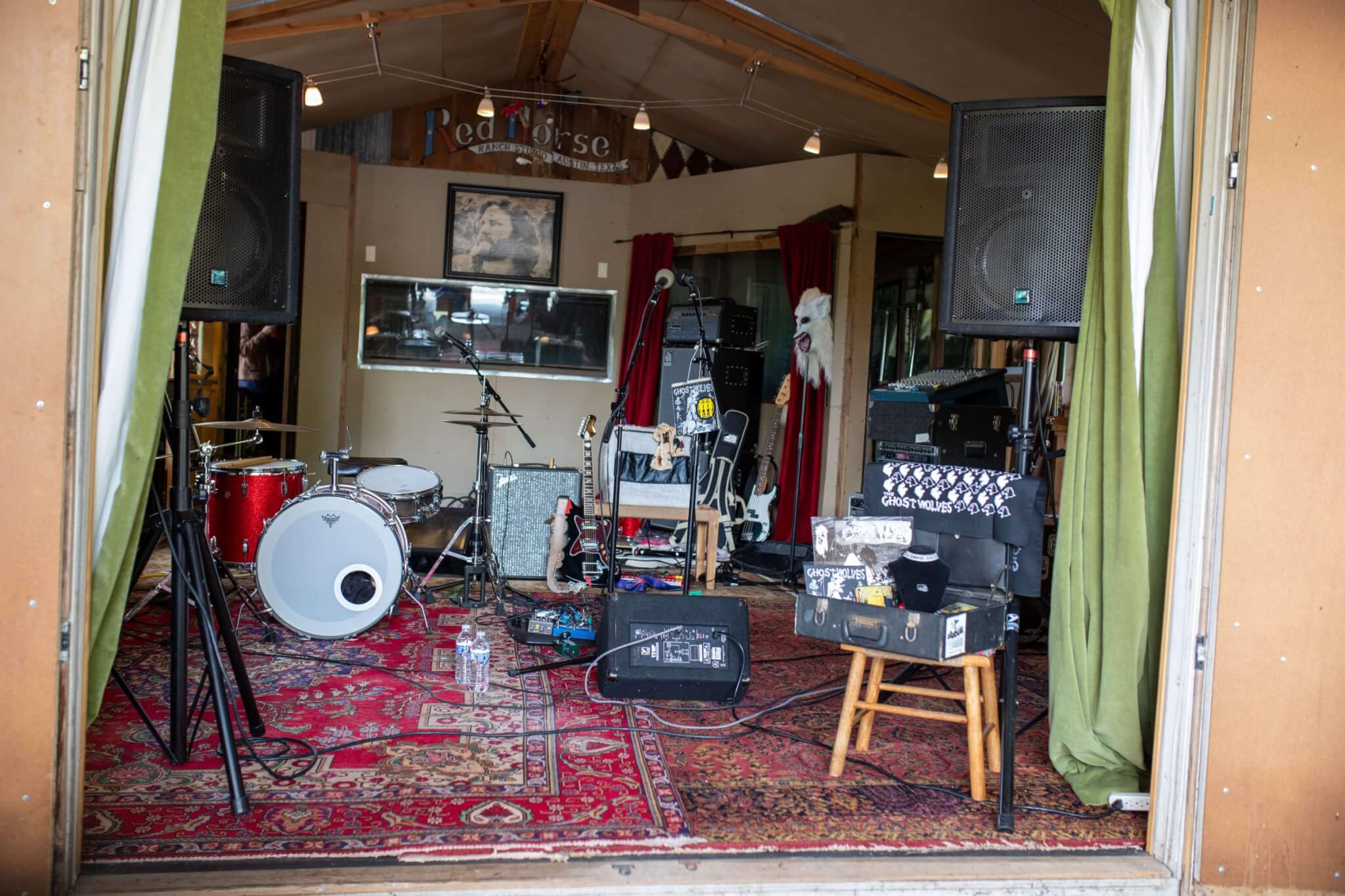 We also experienced our first gospel brunch at Stubb's, which a very famous barbeque joint. You may have heard of them through their barbeque sauce at your local grocery stores. It was a great experience to have gospel music blended into a barbeque brunch. It just shows the diversity of the Austin music scene. I don't know which was better – the food or the music, but it brings new meaning to the term "soul food".
Thank you, Honda, for the wonderful experience
It was a great couple of days on many fronts! Learning and enjoying more about the Honda Hybrids and all the features Honda has to offer, and enjoying local fare in an intimate environment complete with the concert was a truly unique experience.
Honda knows how to make a quality car, but they also know how to bring out the fun aspects of their business. Sponsoring a stage at ACL, wrapping that around the opportunity to try out one of their very cool cars, and completing that with other fun things to see says a lot about the company.
Honda is definitely worth checking into if you have not kept up with what they have been doing to make driving more fun in a clean, safe, and connected car.