Are you looking for the latest fall/winter trends this year? How about stocking up on your favorite skincare or makeup at great prices? Do you want to get your holiday shopping done early? If you said yes, then you came to the right place! Here's everything you need to know to shop the Nordstrom Anniversary sale! #NSale
Disclosure: Some of the links on this post are affiliate links, which means I may receive a small commission if you click a link and purchase something I have recommended. While clicking these links won't cost you any extra money, they will help me keep this site up and running and keep it ad-free! Please check out my disclosure policy for more details. Thank you for your support!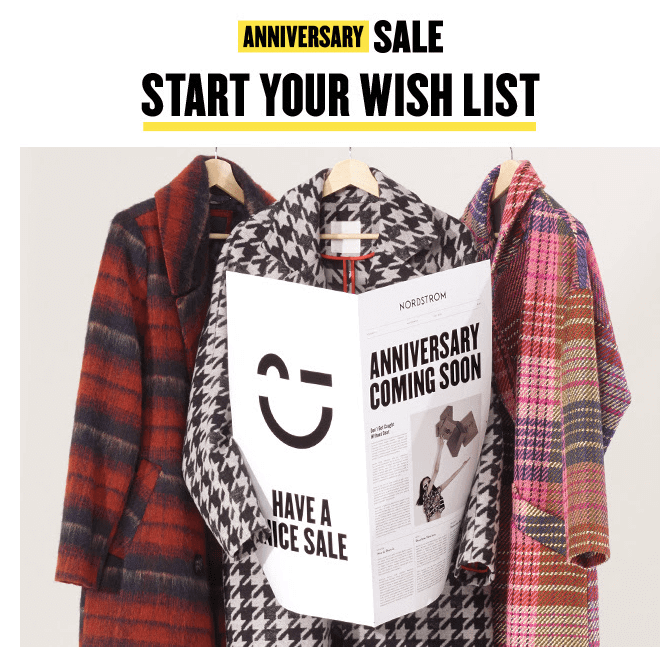 What is the Nordstrom Anniversary Sale?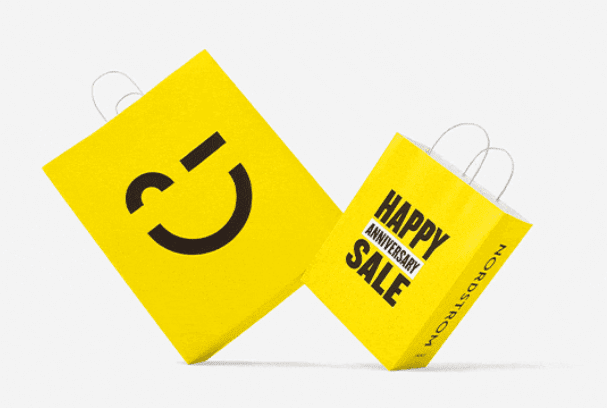 The Nordstrom Anniversary Sale has always been something I look forward to each year. I get excited to view the new fall/winter arrivals and bestsellers from top brands at hard-to-beat prices. I use this time to stock up on all my skincare and makeup bundles. I also get a head start on my holiday shopping – after all, who doesn't want to get ahead of the madness?
Here's all you need to know to shop the #nsale
When is the Anniversary Sale?
Nordstrom cardholders will have the opportunity to shop the sale during Early Access; however, this year the Icon, Influencer and Ambassador level cardholders will have even more time to shop Early Access. The date to start shopping Early Access will be determined by your Nordstrom cardholder status. For those of you without a Nordstrom card, no worries, you can still shop the sale!
In order to shop Early Access this year and get the best deals, be sure to apply for a Nordstrom Credit Card.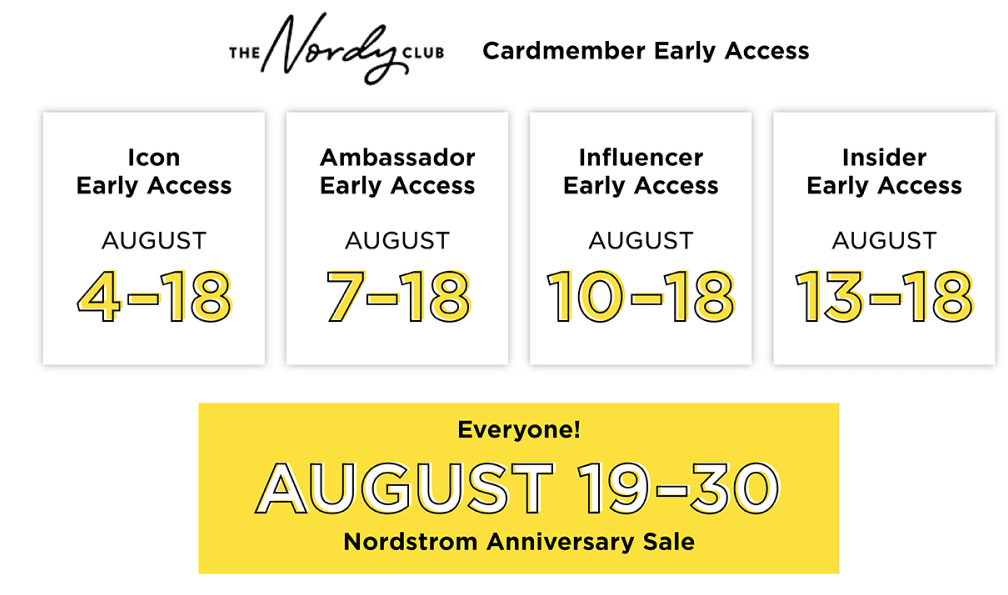 Public Access: 8/19 – 8/30
Nordstrom historically restocks items during this time that have sold out during the Early Access window, so be sure to keep an eye out!
Already a card member and not sure about your status? No worries, click here to find out!
All Nordstrom cardholders fall under the Insider Status.
how to shop the nordstrom anniversary sale
Want to have early access? Apply for a Nordstrom credit card.

nordstrom Anniversary Sale Pro Tips
Download the Nordstrom App: Get notified when items in your Wish List and Shopping Bag are back in stock.
Preview the Sale: Save your favorites to your Wish List so you can check out faster when it's time to shop.
Get Email Access: Sign up for emails so you can stay up to date on Anniversary Sale news.
Double Your Rewards: Cardmembers, use a Personal Double Points Day to earn 2X the points on any day you choose.
Free Shipping and Returns: Nordstrom will ship almost anything on their site to anywhere in the United States—even Alaska, Hawaii and Puerto Rico – for free.
Contactless Curbside Pickup: It's a fast and convenient way to get your Anniversary Sale finds! I love shopping online and swing by a store to pickup merchandise (even better when it's curbside)!
Store Locator: Click to find the nearest store near you!
Ready to shop?
Shop my blog posts to get the latest info on great deals and my favorites for the season! I'll continually update the blog when new merchandise is added! Keep an eye for a post on my shopping spree selections and how I style them.
To start your shopping, click on any of these blog posts: beauty, shoes, coats, dresses, jumpsuits, sweaters, and tops.