Shop my favorite beauty selections for the #NSale! I've highlighted a few items with the current sale vs original retail price.
Disclosure: Some of the links on this post are affiliate links, which means I may receive a small commission if you click a link and purchase something I have recommended. While clicking these links won't cost you any extra money, they will help me keep this site up and running and keep it ad-free! Please check out my disclosure policy for more details. Thank you for your support!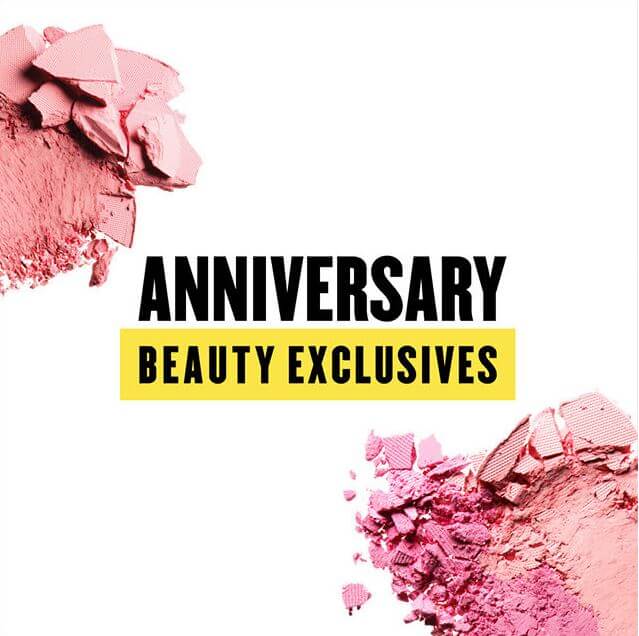 The #NSale is here, and I rounded up a few beauty items for your shopping list! I have another blog post on what the anniversary sale is about, when it is, and tips on how to shop the sale! Click here to read about it!
Here are a few of my favorite beauty products: skincare, haircare, makeup, and some products – all under $100!
---
Beauty gadgets and haircare
I have been waiting for a few months to get a hold of these few items! I just know the prices would be at a great value, so I'm excited to finally shop and do a review of these items for you!
Dr. Dennis Gross SpectraLite FaceWare Pro LED light Therapy is an FDA-cleared mask that helps smooth wrinkles, give skin a firmer appearance, diminish discoloration and blemishes for a flawless, youthful complexion. While this is a bit costly, I'm looking forward to practicing some #selfcare right here at home! I'll definitely do a blog post review on this product – so be on the lookout for that!
I've been eyeing the T3 SinglePass® Curl 1.25-Inch Professional Ceramic Curling Iron for a long time! Since it's on sale, I'm splurging on this new wand. The 1.25 is just the right size for my hair for soft, wavy, organic curls.
Have any of you tried microneedling? I haven't yet, so I added this to my cart: GloPRO® Microneedling Regeneration Facial Set. It had good reviews, so I'm willing to give this a try! The things we do for beauty, I tell ya!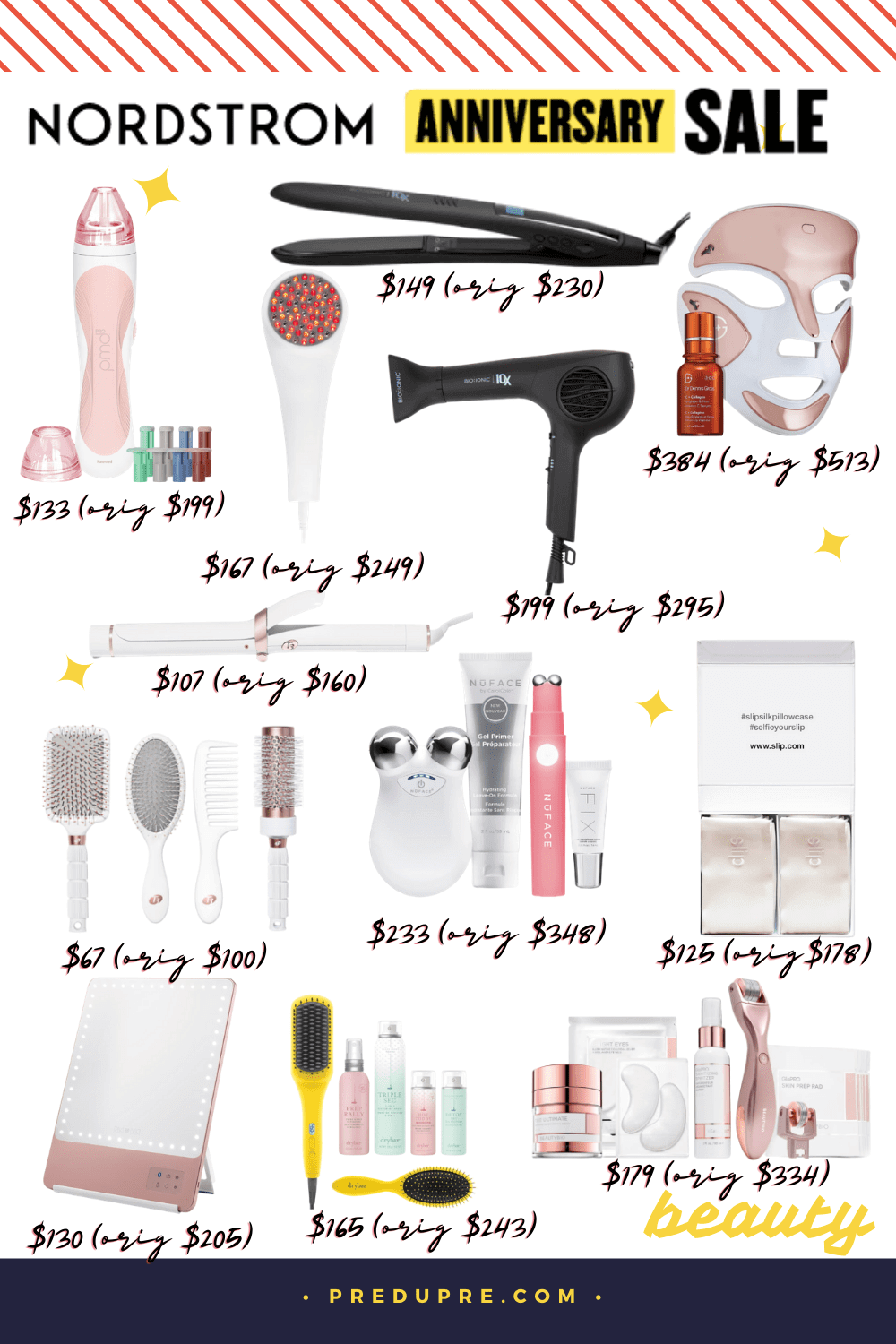 ---
skincare
Some of these products are my (and my mom's) holy grail! Let me share some of them with you.
I have been a loyal user of Lancome for decades, and I always make sure I have a stock of Bi-Facil eye makeup remover at hand! It really does a great job of removing stubborn eye makeup while conditioning the eye area.
Lancer The Polish is a favorite face scrub I use once a week. The natural mineral crystals provide a gentle exfoliation while being gentle on the skin. It's a great way to exfoliate to let your serums and moisturizers penetrate the skin and do their thang! Best of all, for the jumbo size to be on sale for $85 from $142, you better believe this is going to be in my shopping cart!
My mom LOVES Clarins and Shiseido (and I do too)! I've bought her a few sets over the years, and this year will be no different. I can't wait to surprise her with either Clarins Double Serum set or Shiseido Ultimune Power Infusing Concentrate Serum set. I think with the pandemic hovering over our head, a little surprise in the mail will do her (or anyone for that matter) good!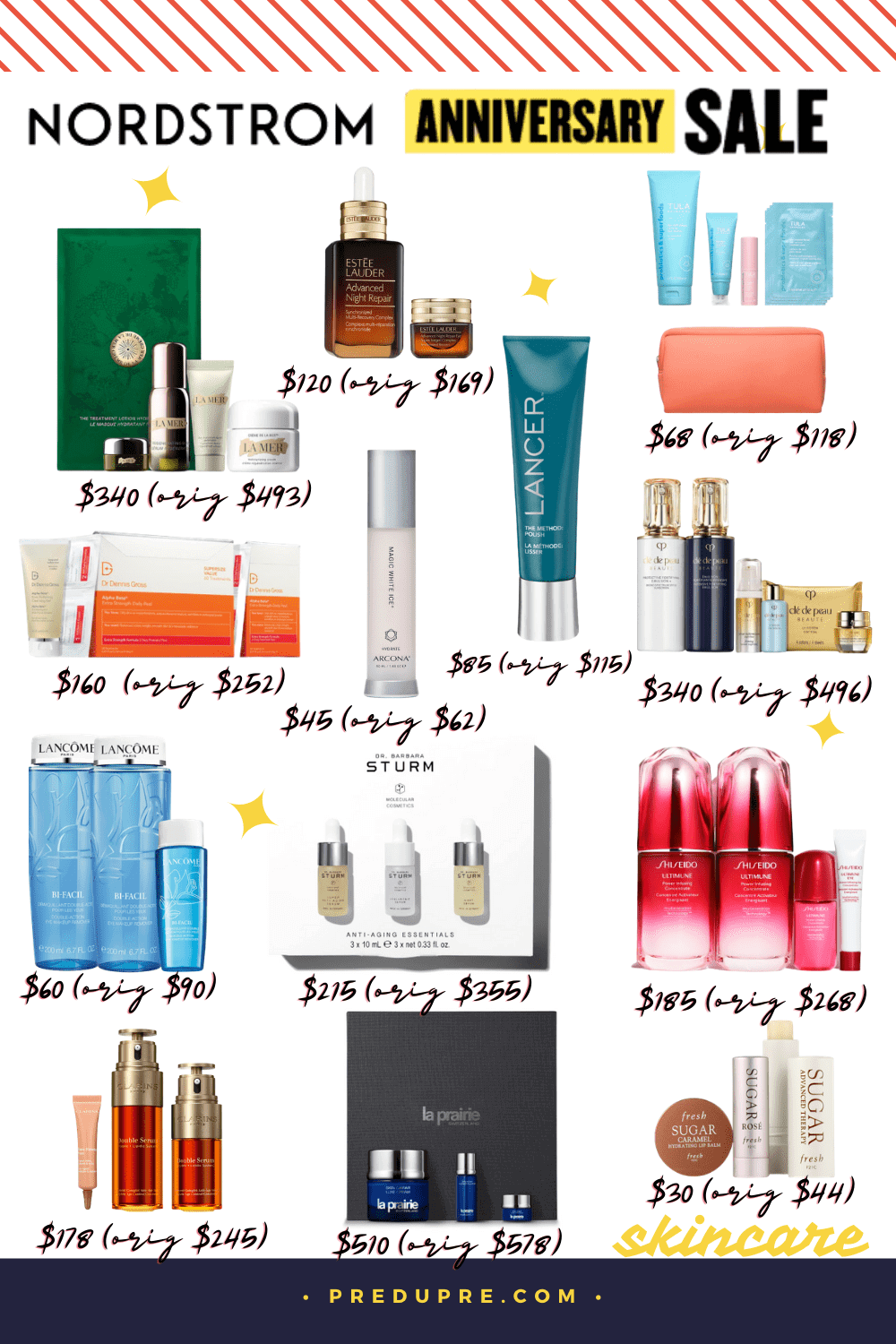 ---
Makeup
I can talk about makeup ALL day, so limiting this to only a few highlights will be a bit hard!
OK, so my ride-or-die when it comes to primer is this Hourglass Veil Mineral Primer. This stuff REALLY works! This is for all skin type and this primer helps soften fine lines and wrinkles, minimize the look of pores, and create a smooth surface for makeup. It also helps keep your makeup intact. You can ask my boxing friends! We dressed up for Halloween last year, and I came in with a full face of makeup for my ghoulish look – it did not melt or move a bit! Even in hot weather, this definitely keeps my makeup from melting!
Since we're on the topic of keeping makeup from slipping off our face, Urban Decay All Nighter Long Lasting Makeup Setting Spray Duo definitely lives up to its name! This spray locks in makeup (no creasing!), absorbs oil, and controls shine on my combination face! I highly recommend this product!
You all know how much I am a fan of Charlotte Tilbury! I have used her makeup line since the beginning – for good reason! The quality is spectacular, the products last a long time, powders are finely milled and SO blendable, lipsticks are creamy and non-drying. Try her signature Pillow Talk lip set. You will love it!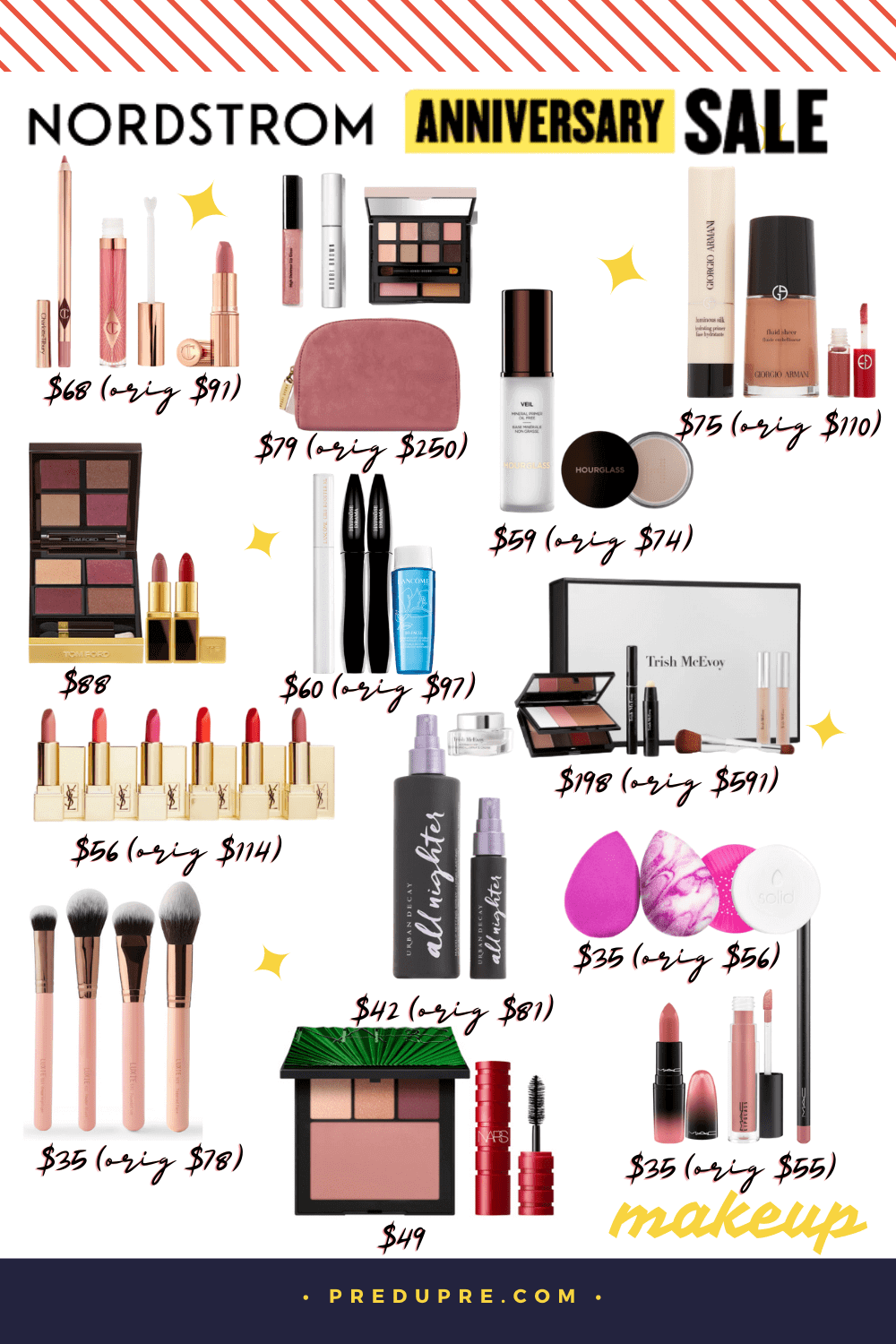 ---
Under $100
Who doesn't want to get a couple of items under $100? I know, I love a good bargain, so I think you will find these items a steal!
Bobbi Brown is one of my favorite brands, so when I saw this Full Size Lip duo for $29, I had to share with y'all!
If you're like me and not wanting for summer to end, you can keep that feeling alive with Tom Ford Soleil Blanc Shimmering Body Oil & Lip Color Sheer Set. This $80 set comes with body oil that gives you that illuminating glow with shimmers of gold and platinum leaf and a full-size Lip Color Sheer in Paradiso.
I use Supergoop suncscreen and love it so much! This three-piece sun protection includes a full-size Superscreen Daily Moisturizer and two travel sizes of Play Everyday Lotion SPF 50.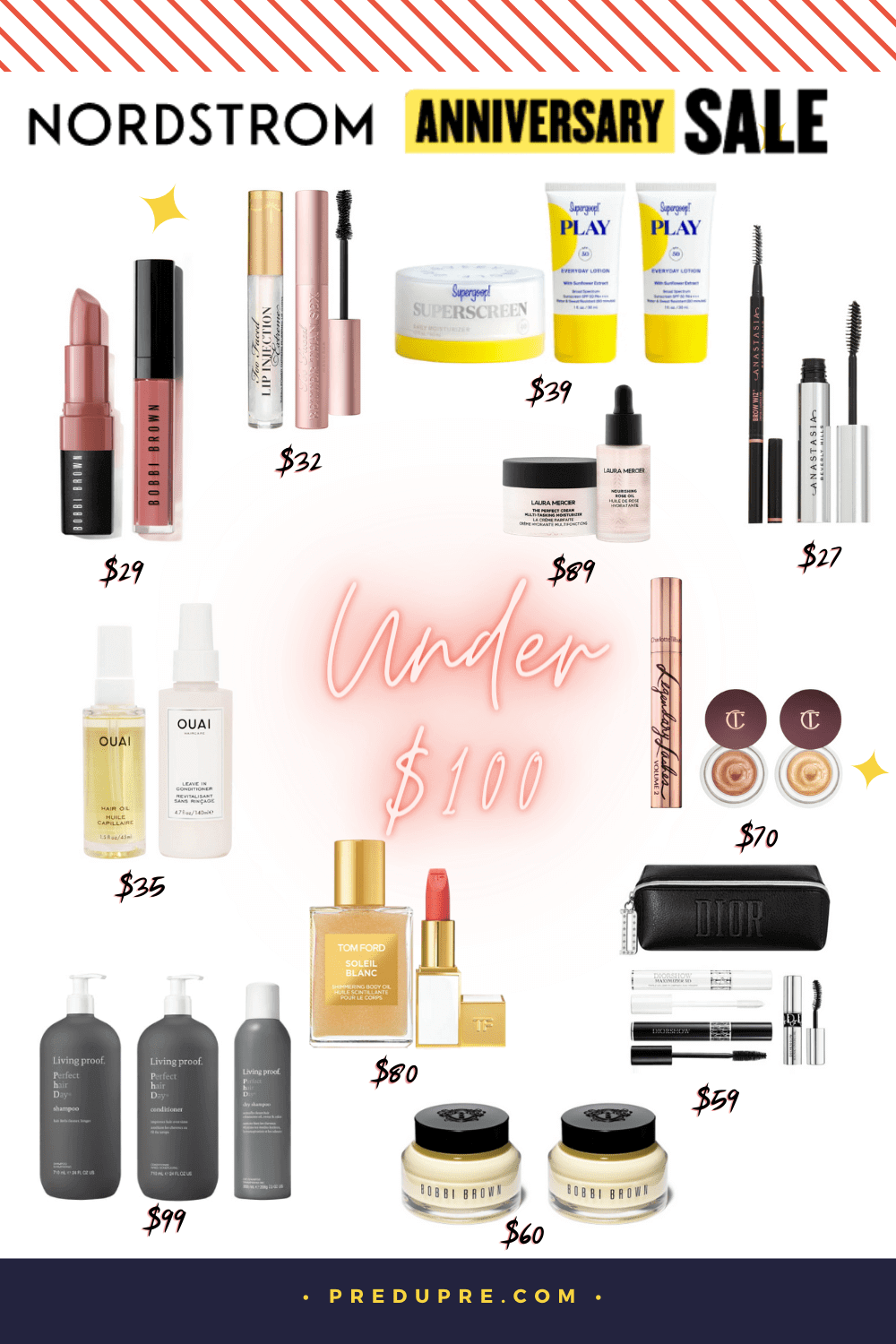 ---
And that's it for now! Stay tuned for more as they add more products during the sale! I'll keep you all posted!
Which products have you been eyeing or piqued your interest? Comment below! Would love to hear YOUR faves!