Old Bay Buffalo Wings for game day? Yes, please! The perfect appetizer to share with friends as you watch the game with a glass of cold beer!
Disclosure: Some of the links on this post are affiliate links, which means I may receive a small commission if you click a link and purchase something I have recommended. While clicking these links won't cost you any extra money, they will help me keep this site up and running and keep it ad-free! Please check out my disclosure policy for more details. Thank you for your support!
If you've ever been to Maryland, you know there are two things Maryland is well-known for: Blue crabs (either steamed or crabcakes) and Old Bay seasoning.
When I moved to Maryland 7 years ago, I noticed the locals put Old Bay seasoning on EVERYTHING! They season corn-on-the-cob, french fries (which is actually not too bad), popcorn, pasta, cocktails (Old Bay Bloody Mary, anyone?), and even on ice cream (gasp)!
Since I live here, I thought sharing an Old Bay Buffalo Wings recipe from Food and Wine would only be appropriate. To help with the guilt-free feeling, these are baked to crispy perfection (not fried), which makes this recipe even more of a winner in my book!
You may find the original Old Bay Buffalo Wings recipe from Food and Wine here.
Ingredients
Instructions
Preheat the oven to 450° (original recipe calls for 500°, but I usually bake at 450° and it turns out great).
Use a heavy-duty pan that can withstand high heat (you don't want your pan to warp).
Line a large baking sheet with foil and spray with vegetable oil.
Pat the chicken wings dry. Mix the flour with the salt and Old Bay seasoning in a bowl. Add the chicken and toss to evenly coat.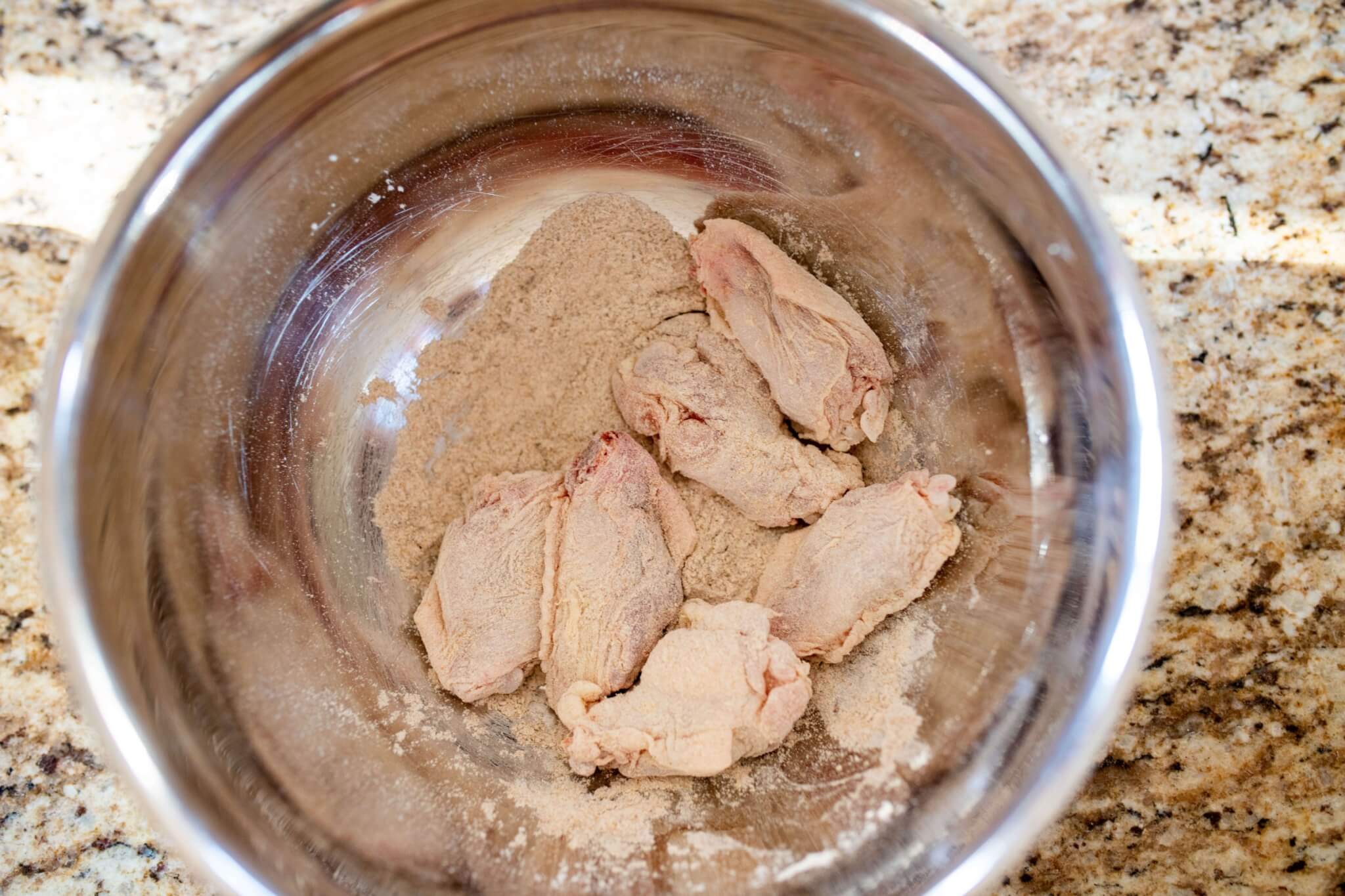 Place the chicken wings on the baking sheet in a single layer (make sure to spread them out, so they will evenly cook) and spray or lightly brush with vegetable oil.
Roast the chicken for 35 to 45 minutes, turning at least once, until nicely browned and crispy.
In a bowl, toss the baked chicken wings with the hot sauce, butter, and Worcestershire sauce and serve immediately.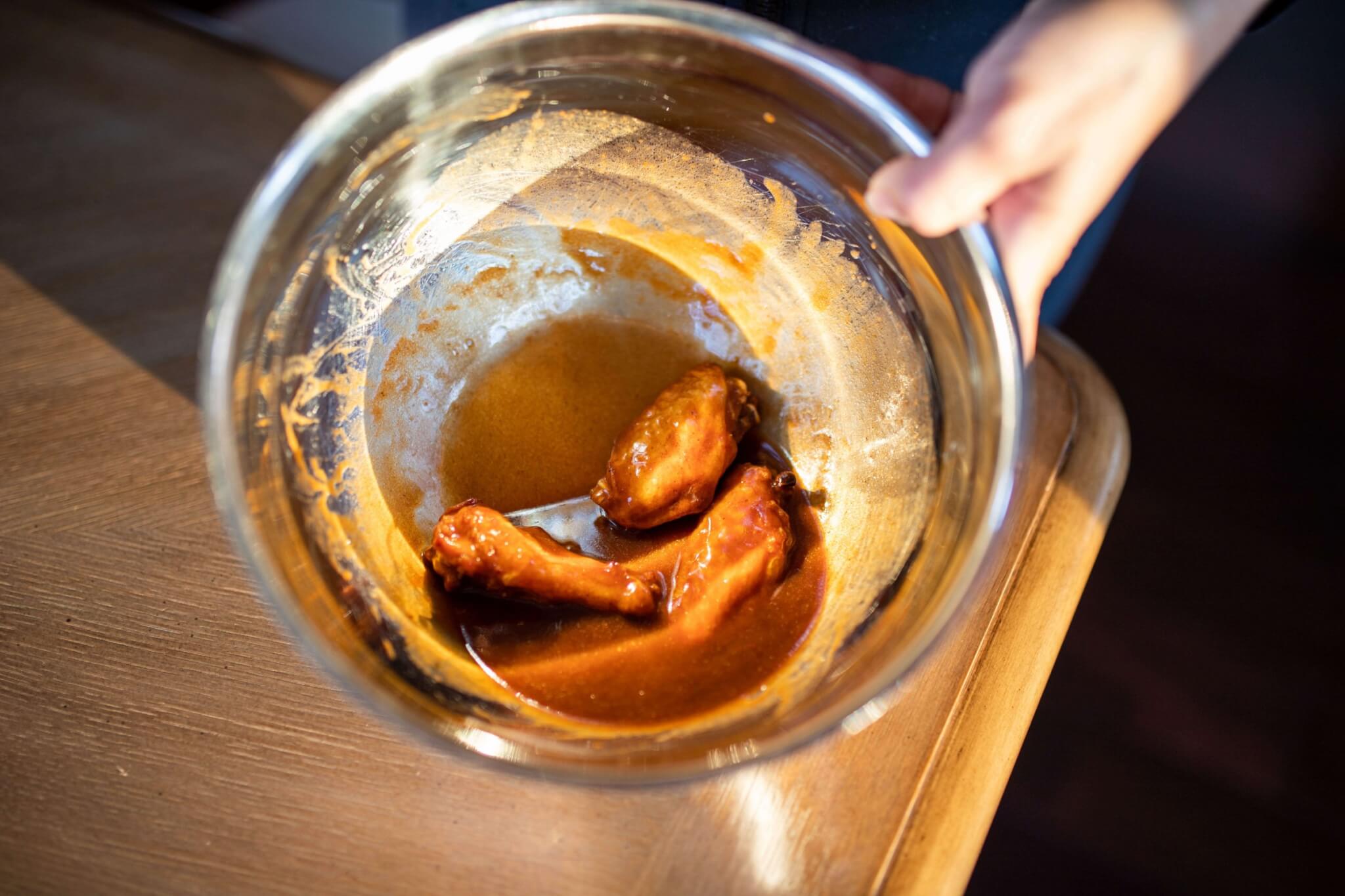 Serve with whatever dip you want – ranch, blue cheese – or eat as is, it's a buffalo wing recipe worth keeping in your rotation!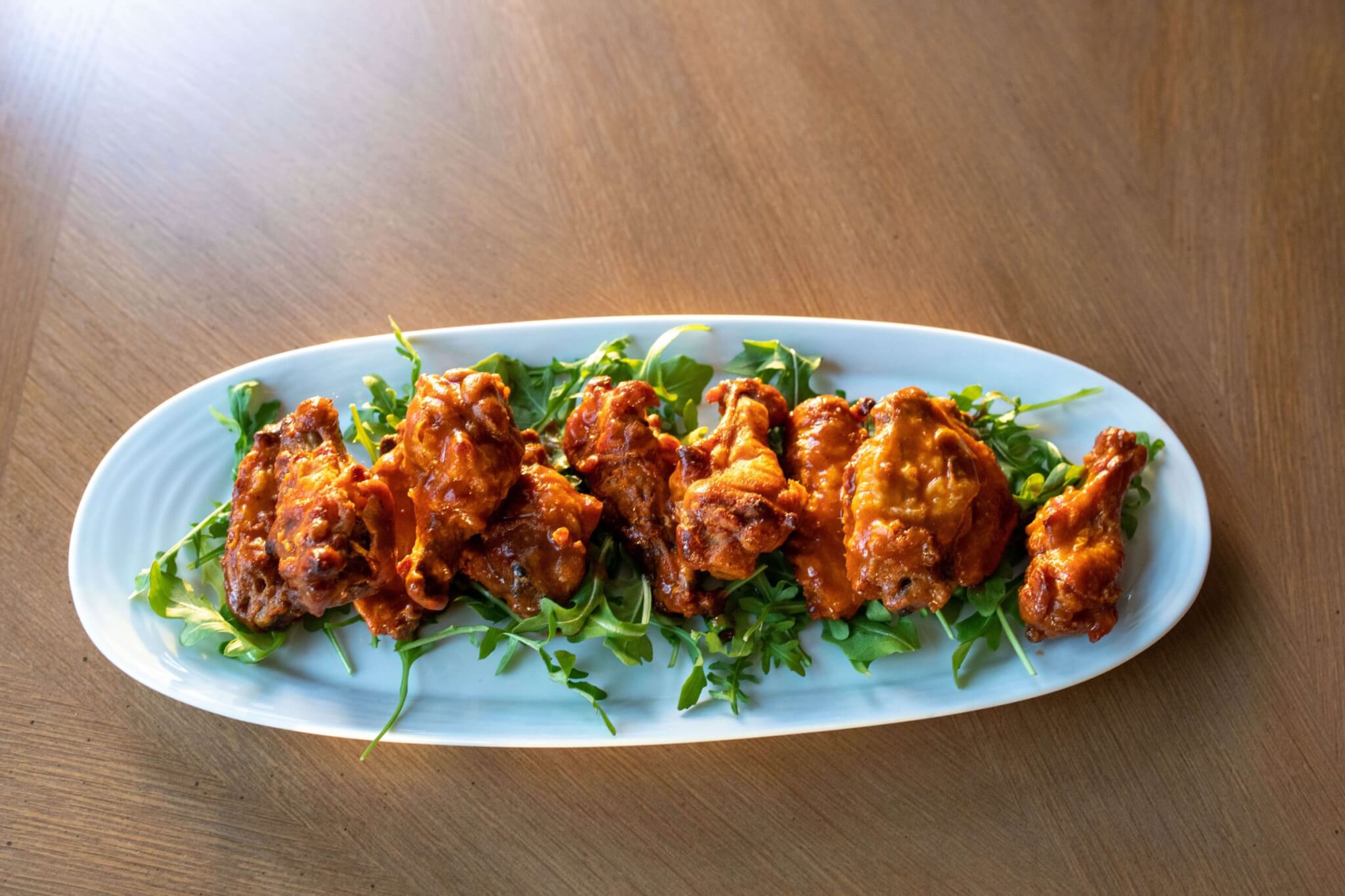 For more ideas on game day recipes, you may also be interested in a Spinach-Artichoke dip or Bacon-wrapped Smokies in Brown Sugar.
If you make this Old Bay Buffalo Wings recipe, I'd love to hear from you! Comment below or tag me on Instagram @predupre