Learn more about this lipstick line and why it's a keeper!
Disclosure: Some of the links on this post are affiliate links, which means I may receive a small commission if you click a link and purchase something I have recommended. While clicking these links won't cost you any extra money, they will help me keep this site up and running and keep it ad-free! Please check out my disclosure policy for more details. Thank you for your support!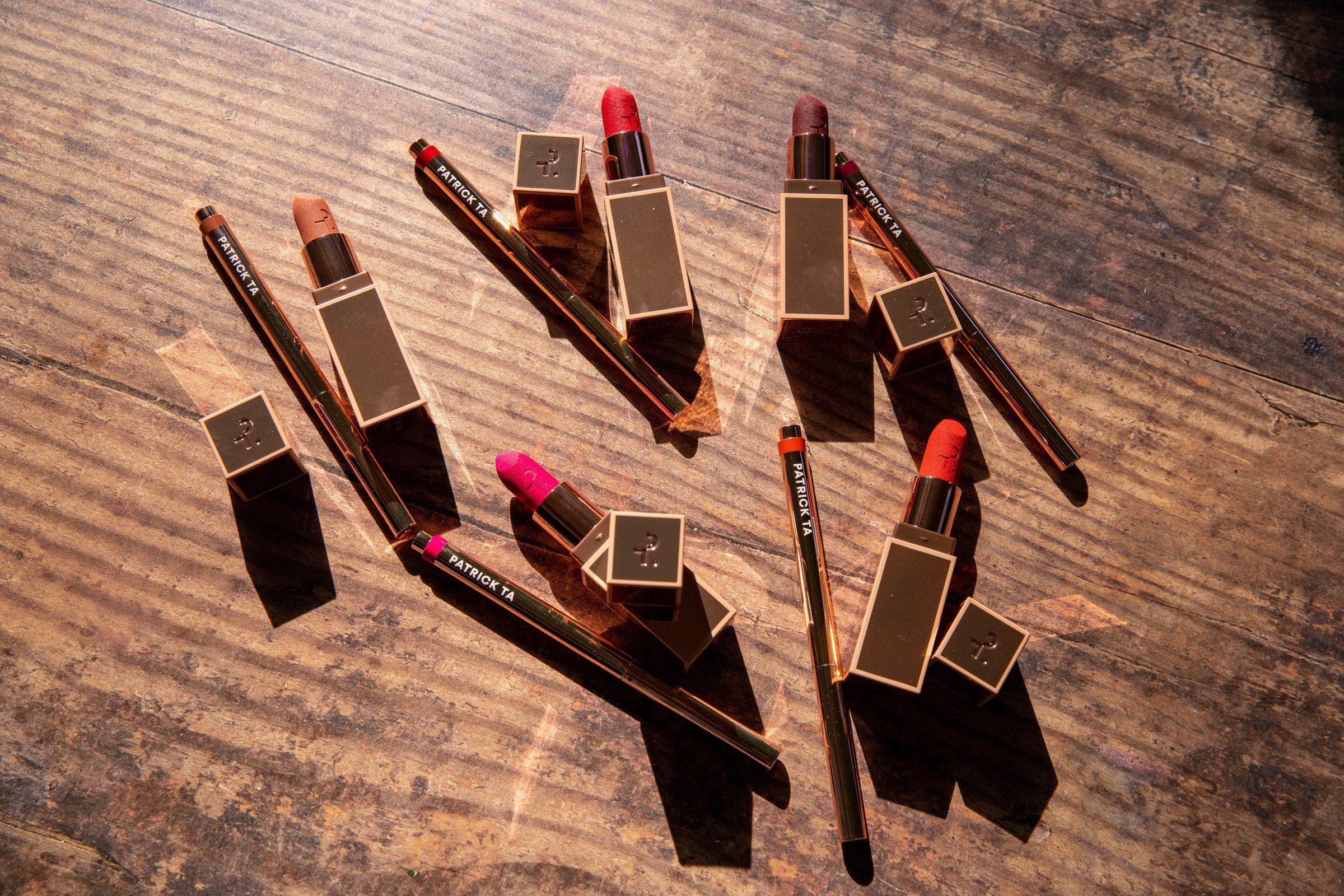 One day, I was shopping at Sephora looking for blush, and the Patrick Ta Major Beauty Headlines Matte Suede Lipstick caught my eye. Perhaps it was the glamorous packaging with gold and mirror surface glimmering as the sun hit the mirror part as if to say, "come see me"!
Well, I think you know I answered the invite, as I have not one but five lipsticks! I don't need any more lipsticks, reeeeally, but these were just too compelling not to purchase!
Since I have them, I figure I should tell you about them.
About the Lipstick
The Patrick Ta Major Beauty Headlines Matte Suede Lipstick has a lot of pigment. The color deposit is SOLID, as in what you see from the tube is what you'll get on the lips! The full coverage from this lipstick is unreal – one good swipe, and you don't even see your natural lip color!
The formula is long-lasting and takes hours before any touch-up is needed. As in all lipsticks, be careful when you put a face mask over this, as it can transfer and stain your face.
As the name indicates, this has a matte finish. For those who have been stigmatized by the experience of dry and chapped lips left behind by using matte lipsticks, this one does the opposite. It's creamy and non-drying, so it applies smoothly. If your lips are dry, I suggest that you exfoliate before application for better adherence and even coverage (avoid that dry, patchy lip look).
Shades
The colors are beautiful and bold. This lipstick is definitely for those who want that pop of color: orange-red, true red, deep wine, and hot pink. They have one neutral color that has a warm peachy color. This is one of my favorite neutrals as it doesn't make my lips look pale and compliments my olive skin tone.
Here are the different shades for reference:
Oh, She's Single – neutral nude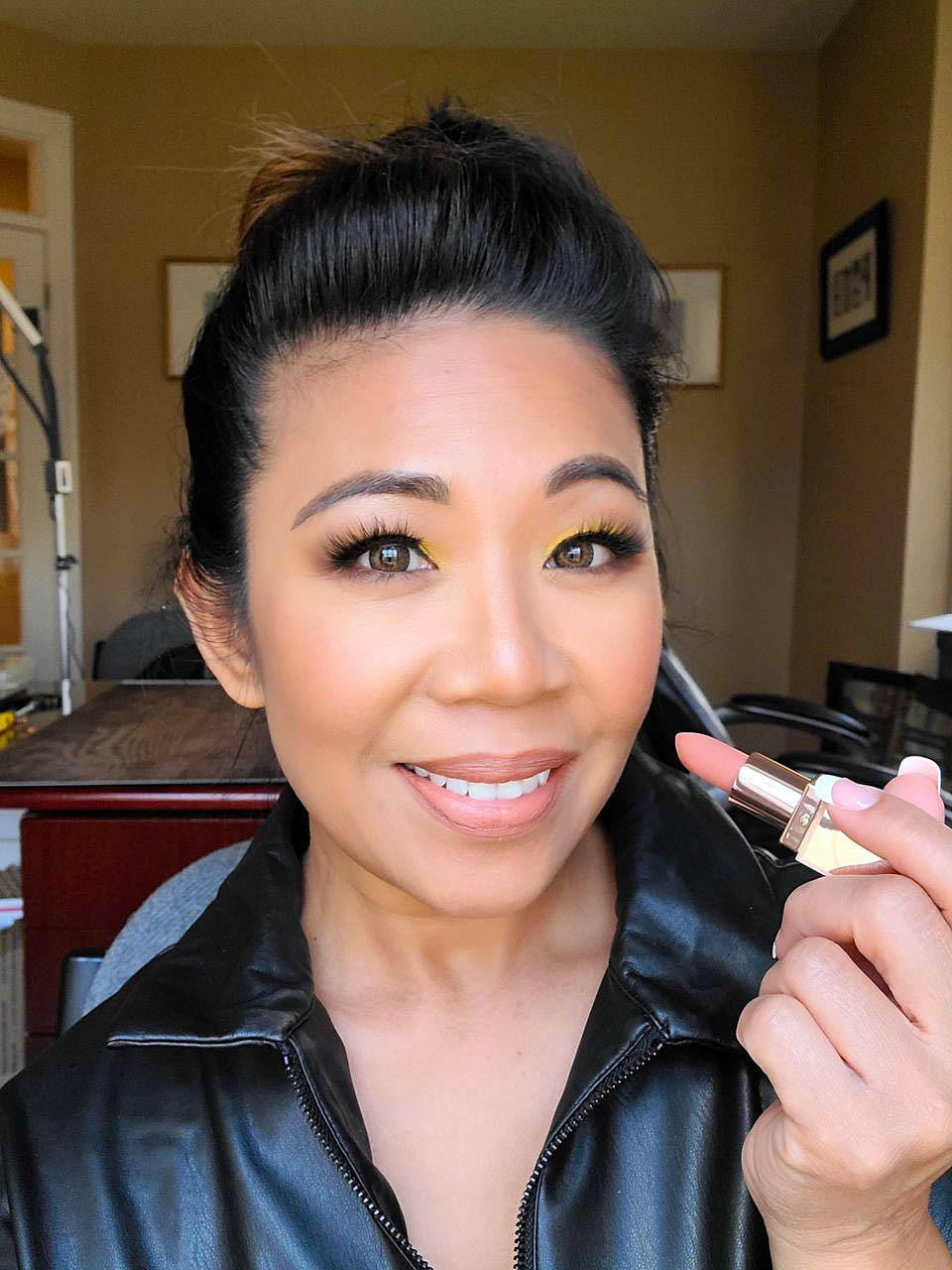 She's Hard to Get – vibrant pink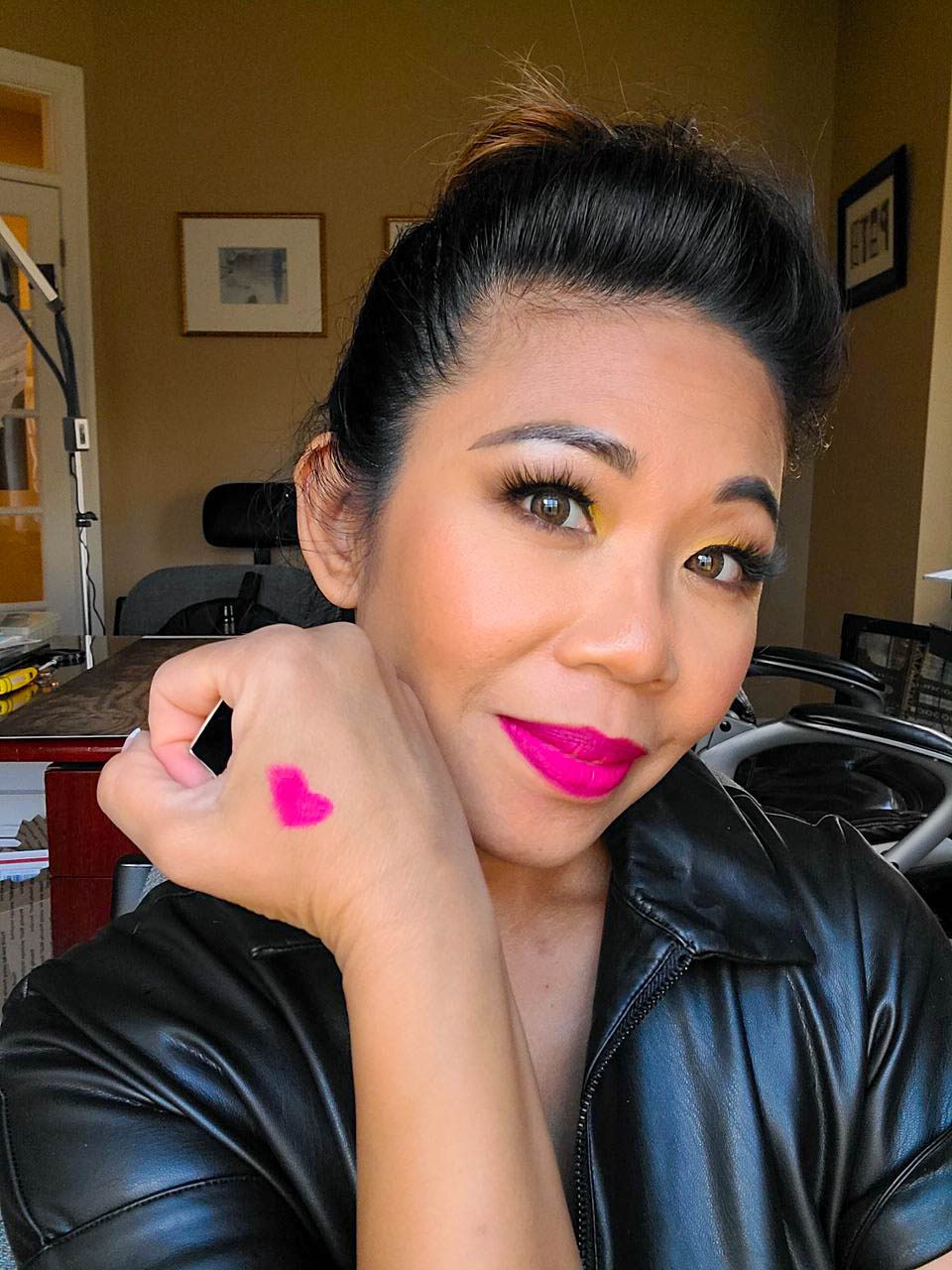 She's Not From Here – orange-red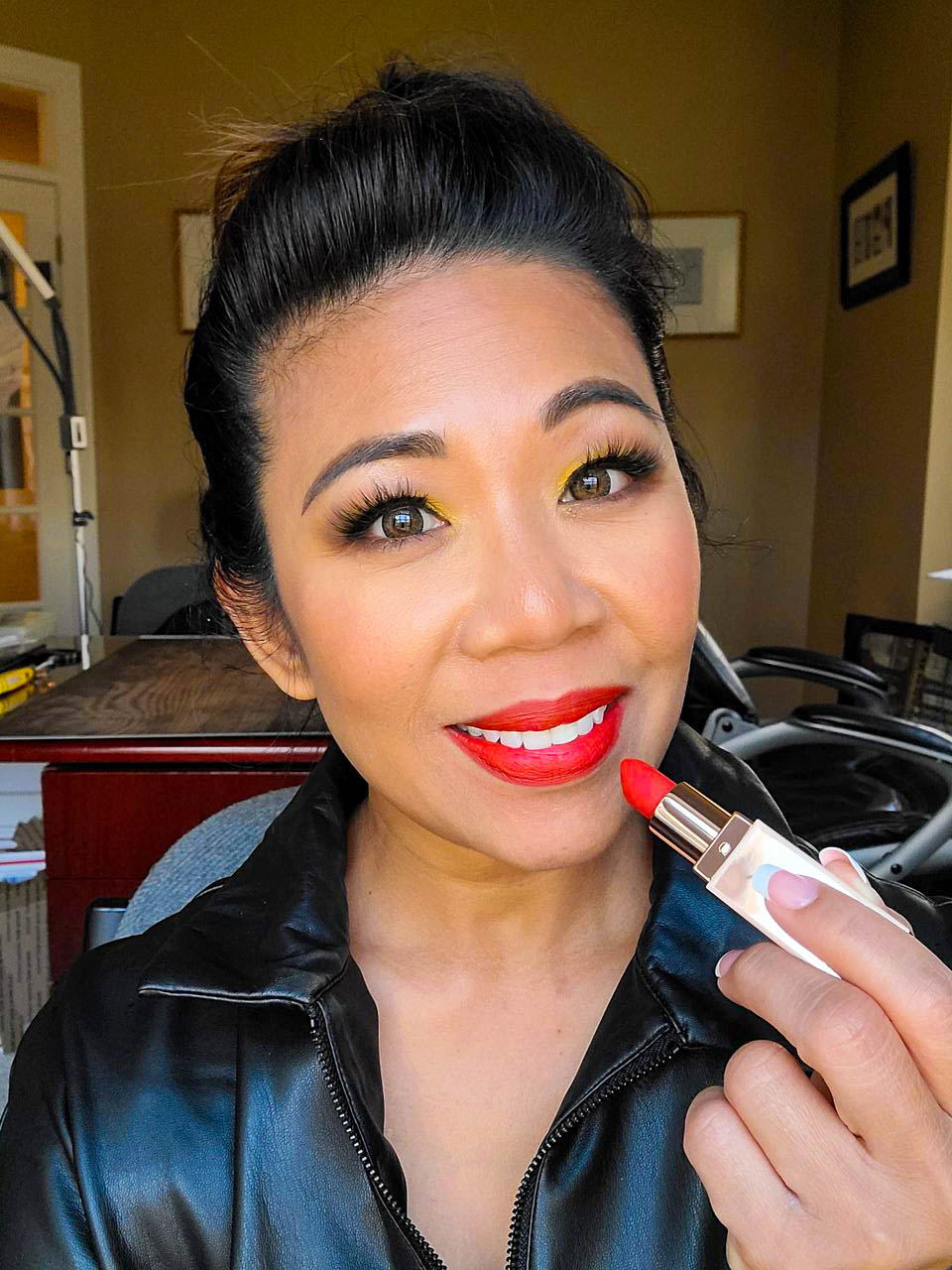 That's Why She's Late – true red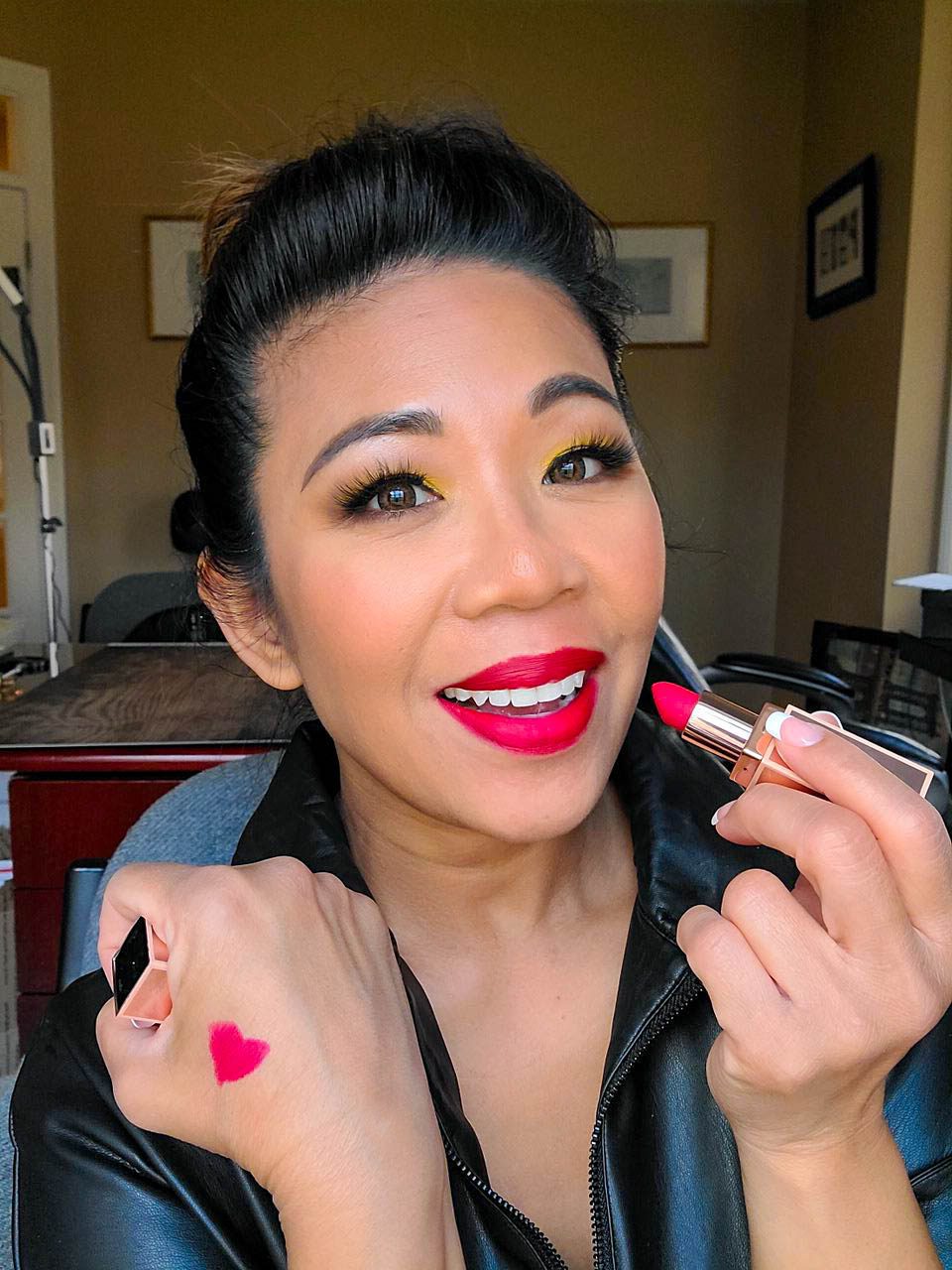 She Must Be New – deep wine
Good to Know
The great thing about matte lipsticks is the versatility to go from matte to glossy. Layer on a lip balm as a base, or add your favorite lipgloss on top for a shiny finish.
In a pinch (or minimizing how much to take to travel), this can double up as a blush too! Just be sure to use little and build up as this has an intense pigment.
Oh, and I want to point out the gritty appearance when you open the lipstick. Don't worry; there's zero grit texture upon application.
Matching Lip Liner
Because this lipstick is super pigmented, you'll definitely need to line the lip edges for the perfect pout. Apply the lipstick with the Patrick Ta lip brush for that precise line and fill application or use the Patrick Ta Monochrome Moment Precision Lip Crayon (same shades as the lipstick).
My Thoughts
Overall, I'm impressed with this line! I thought the color saturated the lips, was long-lasting, non-drying, and didn't bleed.
Comment below to share your thoughts on this product, or if you've been eyeing this, which shade caught your eye!