Have you ever seen one of those paintings that captivate you with white-washed buildings with the blue domes, located on a hill overlooking the Mediterranean with its sapphire, crystal clear waters? Well, those paintings do exist, and the best place to experience them is in Santorini, Greece!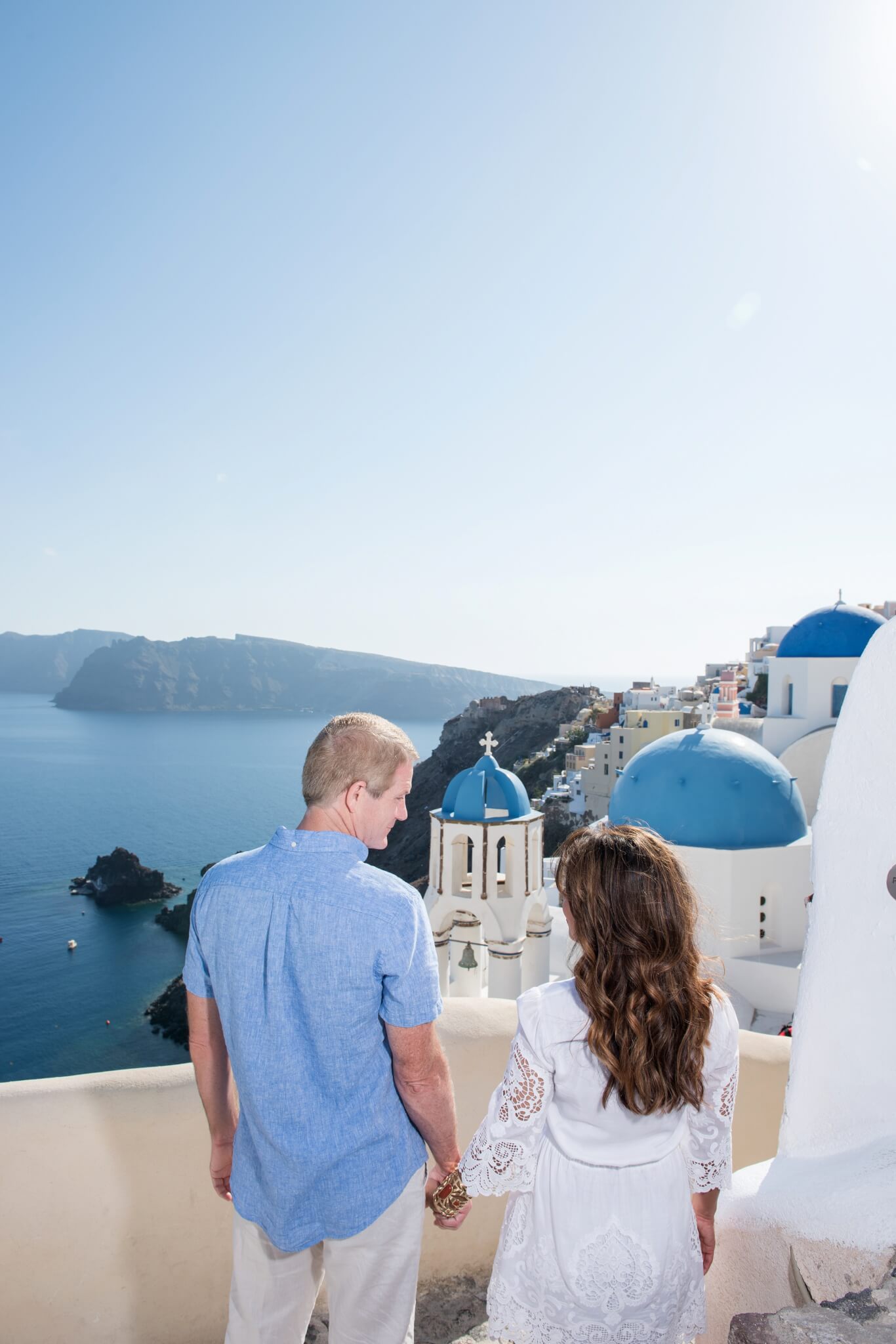 When my husband and I went on vacation a couple of years ago, we decided to stay in Oia (pronounced Eee-yah) and rented a villa located directly on the edge of a cliff overlooking the majestic Mediterranean. The architecture of the iconic Santorini buildings is what makes this such a special place. These buildings are carved into caves nestled in the side of the hills, many of which are homes that you can rent. Throughout Santorini, you walk through narrow cobblestone streets soaking in the Mediterranean life. Here you can enjoy quaint shops and restaurants with spectacular views on all sides.
Oia has long sets of stairs which take you down to Ammoudi Bay, where you can enjoy freshly caught fish grilled to perfection as you enjoy your open-air meal to a spectacular sunset. Not feeling up to the long walk back up the stairs? Luckily, you can hop a ride on the many donkeys that do the hard work for you — alternatively, there are taxis available, but what's the fun in that?
The island of Santorini has many stunning beaches to explore. One of my favorites is Black Beach, which contrary to its name, is quite colorful! The black sand, formed from volcanic activity, contrasts nicely with the blue waters and the golden limestone cliffs. Black Beach also offers a unique, secluded area to walk along the water.
There are many other towns with historical architecture as you drive around Santorini, many of which are worthy of a long stroll and unforgettable dining experiences. Greece is a country with rich history and culture, welcoming tourists with their Greek hospitality. If you are looking for a charming holiday destination with postcard beauty and a one-of-a-kind setting, look no further than Santorini, Greece!