Learn more about Vanity Planet's Pose LED travel mirror. This slim, compact, and lightweight mirror gives consistently bright lighting with a dimmable LED ring light. Use AFFVP30 to receive 30% off!
Disclosure: Some of the links on this post are affiliate links, which means I may receive a small commission if you click a link and purchase something I have recommended. While clicking these links won't cost you any extra money, they will help me keep this site up and running and keep it ad-free! Please check out my disclosure policy for more details. Thank you for your support!
Before COVID hit, my husband and I used to travel quite frequently – mostly flying, but sometimes on the road by way of train or car. We usually like to go early or take a red-eye flight, so we can arrive at our destination at a decent time, with enough time to eat and sight-see.
With that travel schedule in mind, I hardly (if ever) put on any makeup. There were times when I traveled for business (I used to be in Investor Relations) or when I was visiting across the country to see my then-boyfriend (now turned husband) completely au natural!
I would put on my makeup when the flight attendant gave the 30-minute warning that we're approaching our destination (yes, the one where they flip the light switch back on and rudely wakes you out of your sleep…yeaaaaahhhh, that one)! For me, that's usually the time when I would take my small bag to apply makeup.
The mirror I would use is the one that came with either my compact powder or blush. Not sure why I never invested in a travel-friendly mirror back then. I guess I was hoping for a portable LED-lighted mirror that was lightweight, sleek, and easy to store – just like Vanity Planet Pose LED travel mirror!
Why I like the Pose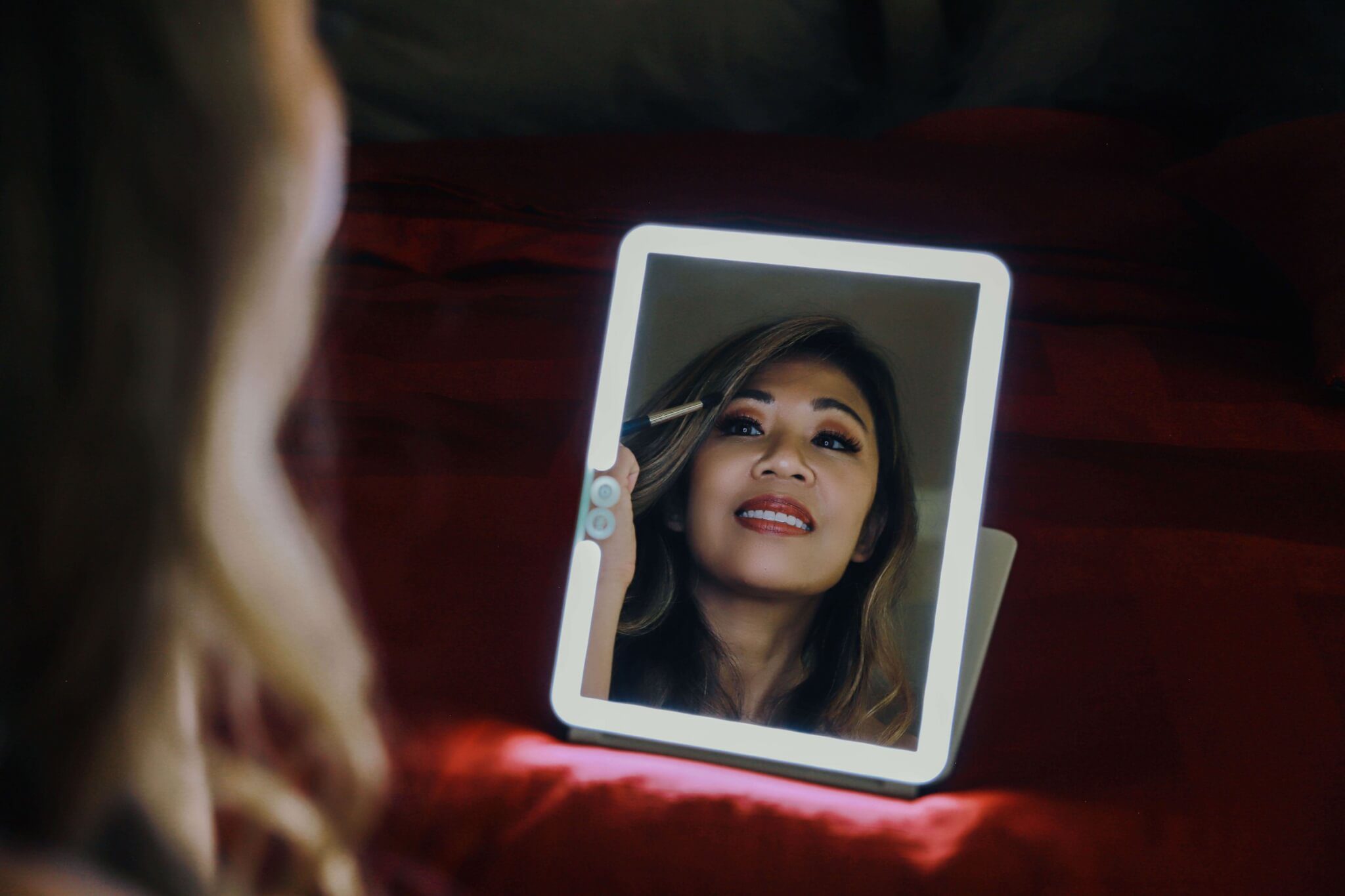 I really think this travel mirror is perfect! The lighting is more on the whiter side (not yellow), so it's nice, bright, and crisp. The fact that you can adjust the brightness is a plus for me (all you have to do is hold the power button down). There is also a switch that prevents the mirror from being turned on accidentally.
The size is just right, as it is enough to cover your face as you apply makeup or do touchups. The ability to travel with such a lightweight device makes it convenient and easy to pack on the go! Oh, and it's micro-USB rechargeable— no batteries needed (please note, a full charge lasts for two hours)!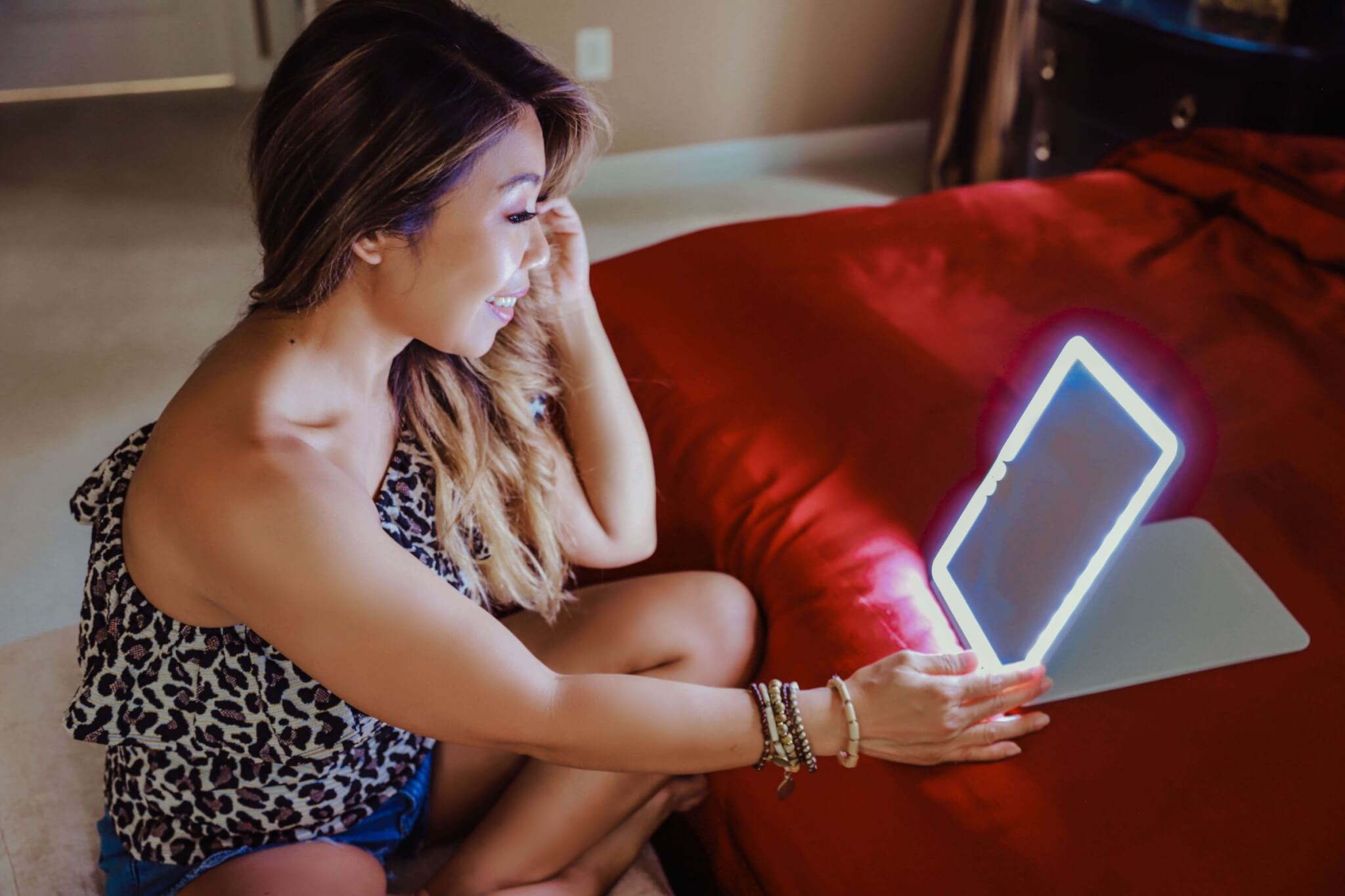 There are a couple of things to keep in mind. First, there is only one angle, so it's not adjustable. The lid flips over and used to angle the mirror. Second, I also wish there was a magnification mirror for the finer details. You know, the moments when you're needing to zoom in to do a tight winged eyeliner or to put on your voluminous lashes. But, despite those minuscule wish lists, I think for the proper lighting, weight, and size, it's the perfect travel companion for anyone – you'll wonder how you ever lived without it!
How to purchase
Overall, I am thrilled with the Vanity Planet Pose travel mirror, and I recommend it! This mirror is also a great product to give as a gift! It's reasonably priced, so it's a thoughtful gift for a loved one who is a beauty guru, globetrotter, college student, or anyone!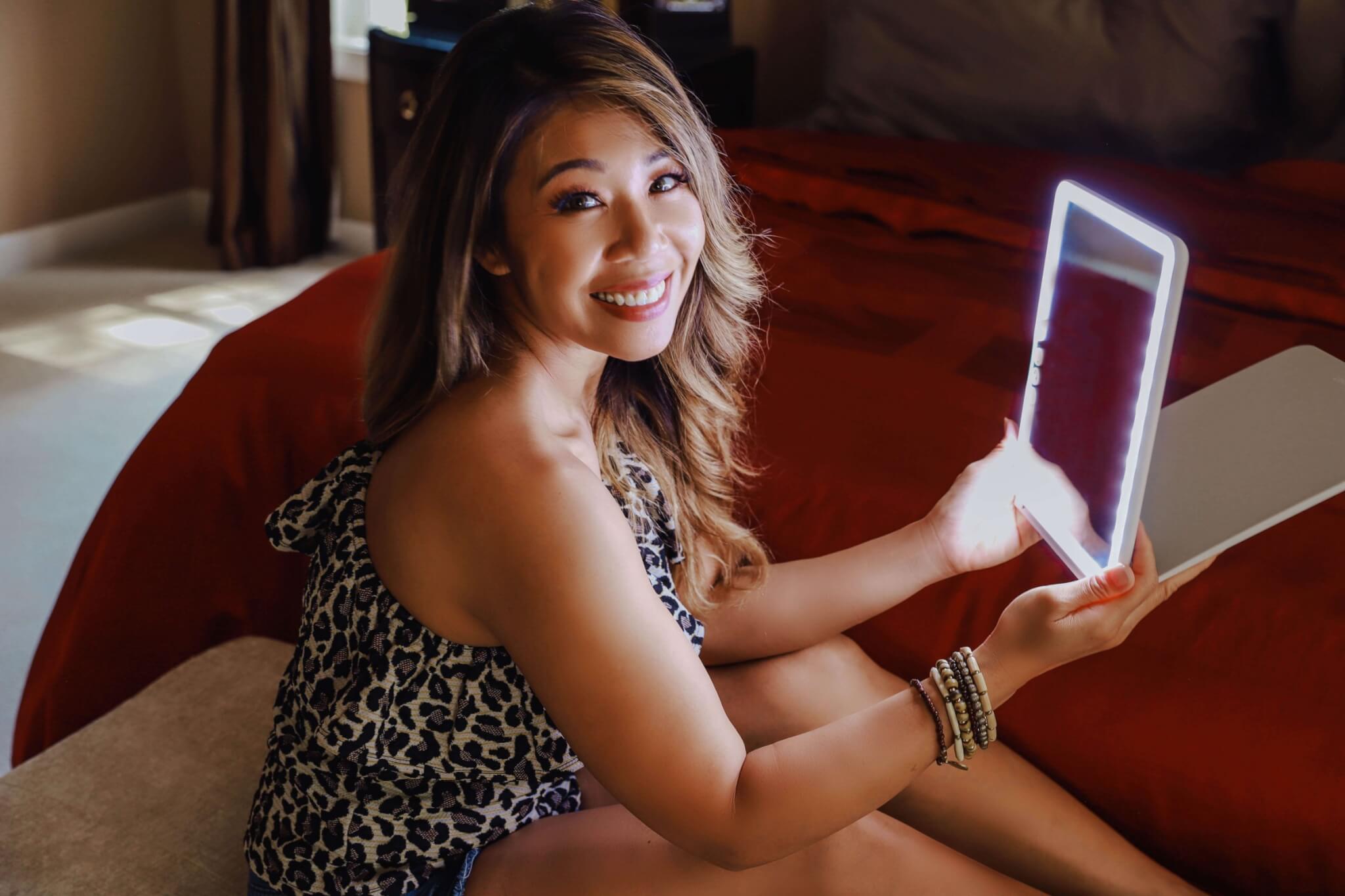 Use code AFFVP30 to receive 30% off! You may purchase the product here.
product info
Specs: 11.4 in (29 cm) x 7.7 in (19.6 cm) x 1.2 in (3 cm)
Weight: 1.5 lbs (.68 kg)
---
What are you looking for in a travel mirror?
Comment below!