If you weren't able to shop during the Labor Day sale, shop the LTK Early Gifting Sale – a great 3 day sale you do not want to miss!
Disclosure: Some of the links on this post are affiliate links, which means I may receive a small commission if you click a link and purchase something I have recommended. While clicking these links won't cost you any extra money, they will help me keep this site up and running and keep it ad-free! Please check out my disclosure policy for more details. Thank you for your support!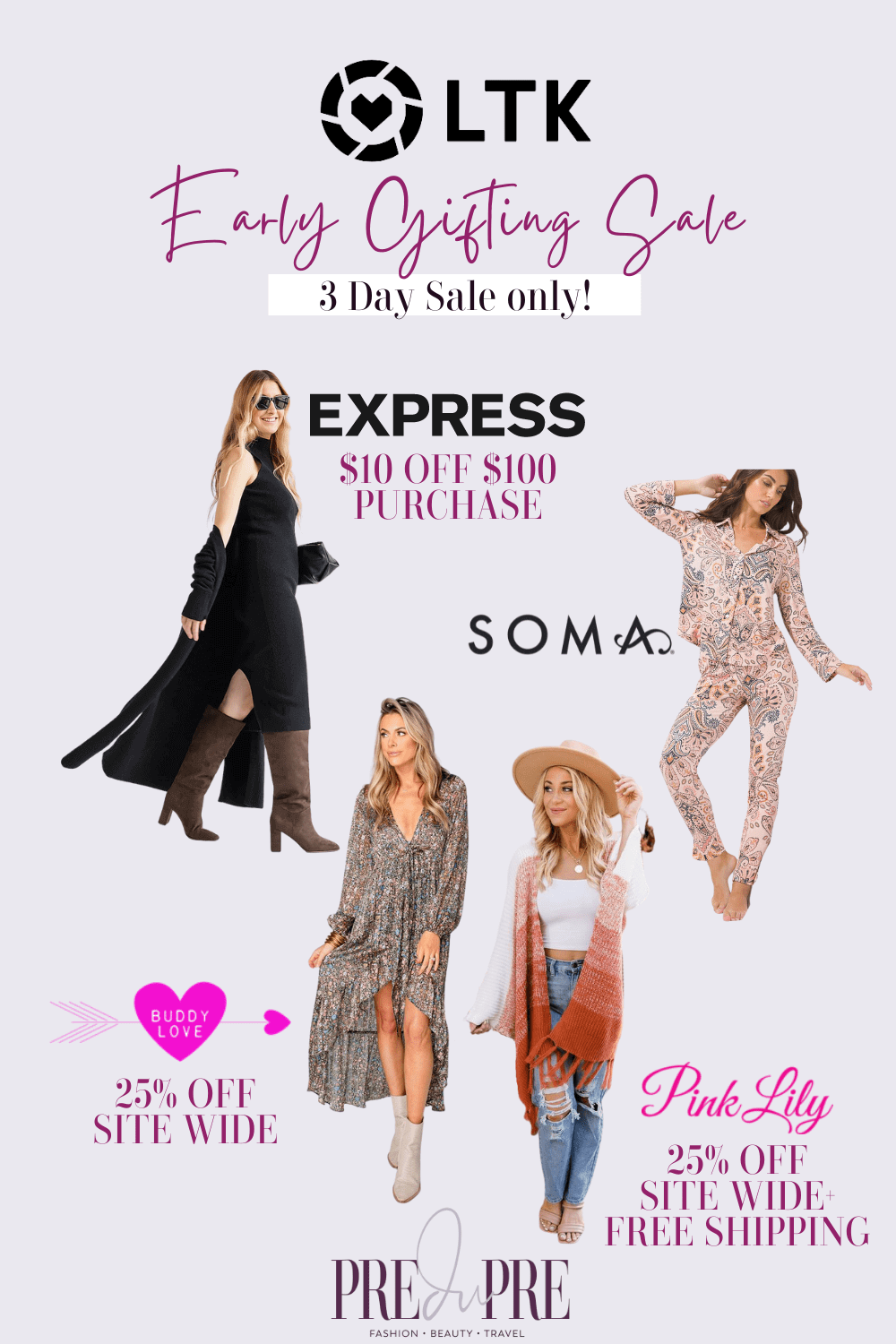 Like To Know It (LTK) is hosting a 3-day special Early Gifting Sale starting on September 19. This exclusive app sale has 14 well-known retailers participating, such as:

How to Shop the LTK Early Gifting Sale
1. Download the free LTK app on your phone (it's free). Click here for Apple or Android.
2. Follow me as Predupre_ to shop the latest trends on fashion, beauty, and home.

Whether you're catching up on some self-care shopping or getting ready for the holiday season, this 3-day sale is the perfect reason to shop! I've listed some of this year's awesome Early Gifting Sale finds by brand and what I think are their best offers. (P.S. Not everything is on sale. Here's a rundown on the LTK Early Gifting Sale exclusions).
To shop, double click on the photos below, and it will take you to the Like-to-Know. It app!
Express
Shop some great fall outfits at Express. The offer is $10 off $100 purchase.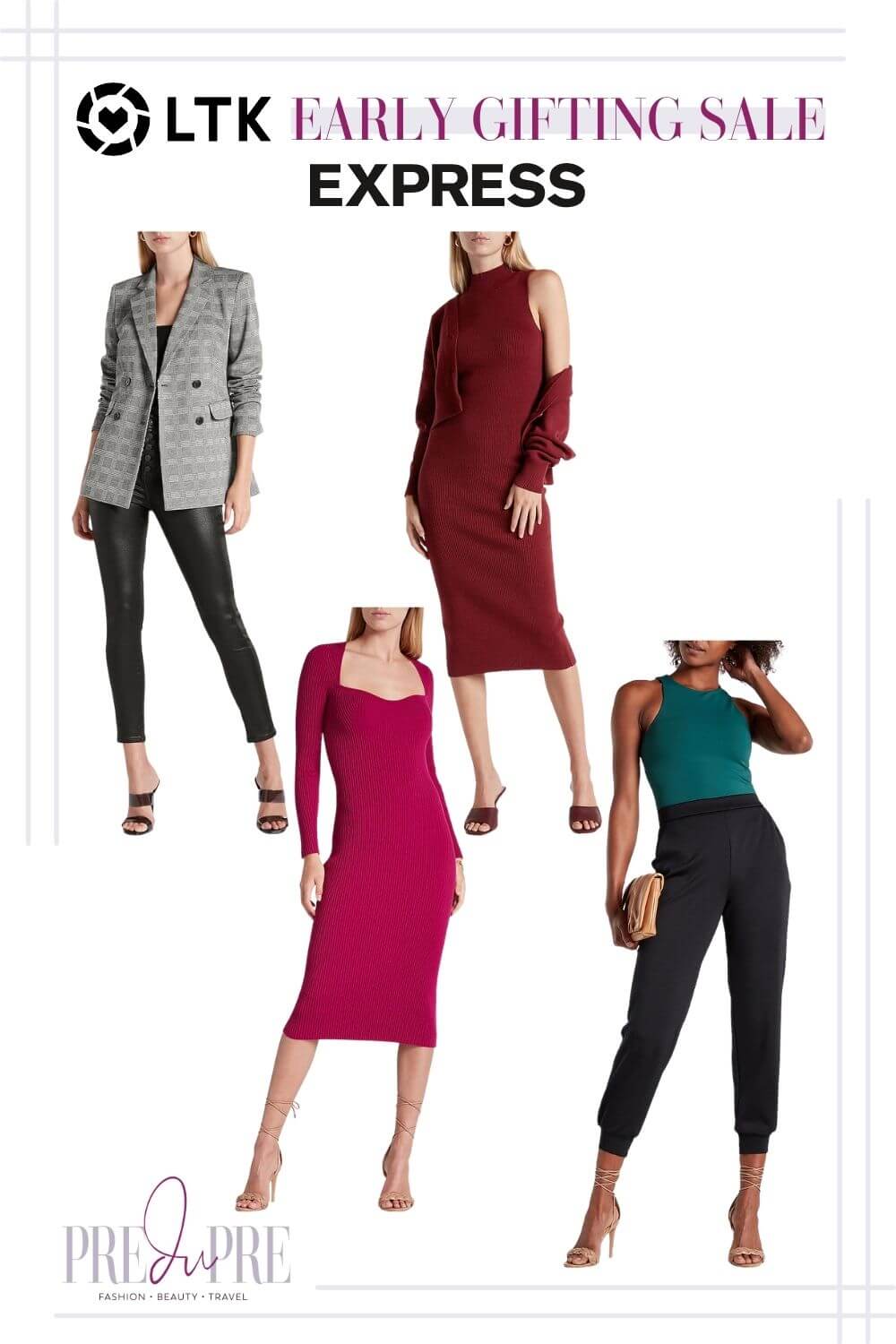 Abercrombie & Fitch
Abercrombie & Fitch will have a 25% off. This goes out to the younger Gen Z (or for the young at heart ?). Hit the fall season with stylish wear like a light blue sweater vest, asymmetrical bodysuit, and a faux leather mini dress.
Buddy Love
If you are a lover of all things flowy, floral, animal, and bohemian, then this is your brand! Buddy Love is offering 25% off their entire site. Here are some of my favorite print clothing.
Pink Lily
Of course, you can't forget the ever-so-cute Pink Lily brand. From fall graphic tees to comfy sweaters and dresses, there's something you're bound to love. Pink Lily is offering 25% off sitewide and free shipping.
SOMA
You can never have too much sleepwear or lounge wear (turned into sleep wear) can you? Stock up on some pretty gorgeous pieces from Soma and stay comfy all day long.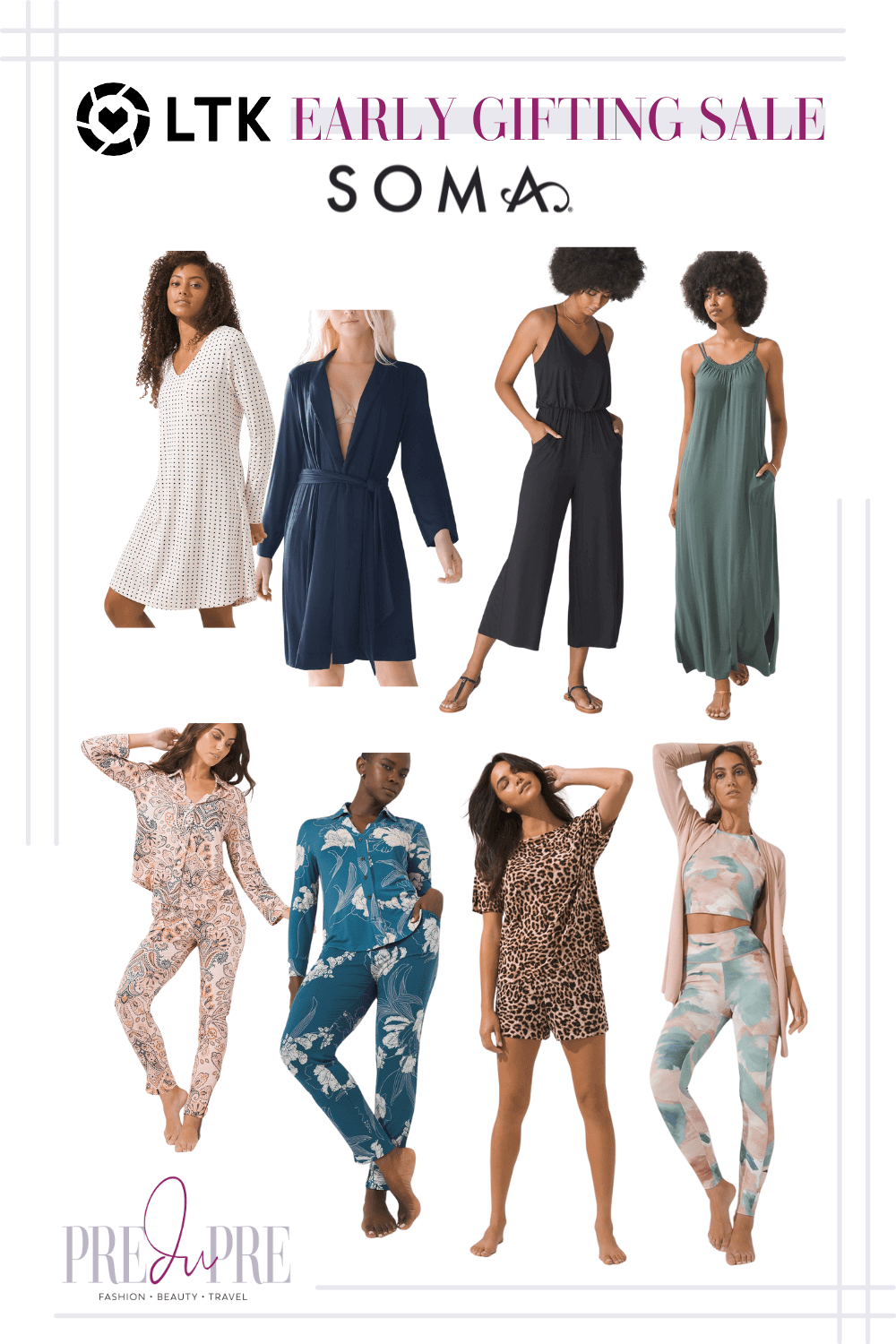 Elemis London
You'll be happy to know that skincare is also part of the LTK Early Gifting Sale! Hoard some classic favorites and maybe try some new things out with Elemis London's offer of 25% off selected products.
Tarte
A sale isn't complete without makeup. If you've got skincare checked, then you might as well grab some makeup goodies from Tarte Cosmetics to get you all dolled up for the fall and holiday parties.