I'm providing style inspiration for a few summer looks for the upcoming season. Everything is 30% off until May 31st from Mango!
Disclosure: Some of the links on this post are affiliate links, which means I may receive a small commission if you click a link and purchase something I have recommended. While clicking these links won't cost you any extra money, they will help me keep this site up and running and keep it ad-free! Please check out my disclosure policy for more details. Thank you for your support!
With the unofficial start of summer coming next week, we all want a new wardrobe. As the temperatures start to rise, begin anew with fresh, elevated summer looks. These curated looks are on sale for 30% off, so just in time to have new clothes for the season! From dresses to matching separates, this season's popular trends below are ready to inspire your closet.
Summer Outfit Idea 1: Teal Skirt with Asymmetric Top
Summer means pops of colors everywhere! My favorite is this Flared Long Skirt in Teal and a white Asymmetric Cable Knit T-Shirt paired with the following summer-vibe accessories: Circular Pendant Earrings, Double Strap Basket Bag and a pair of black Leather Strap Sandals.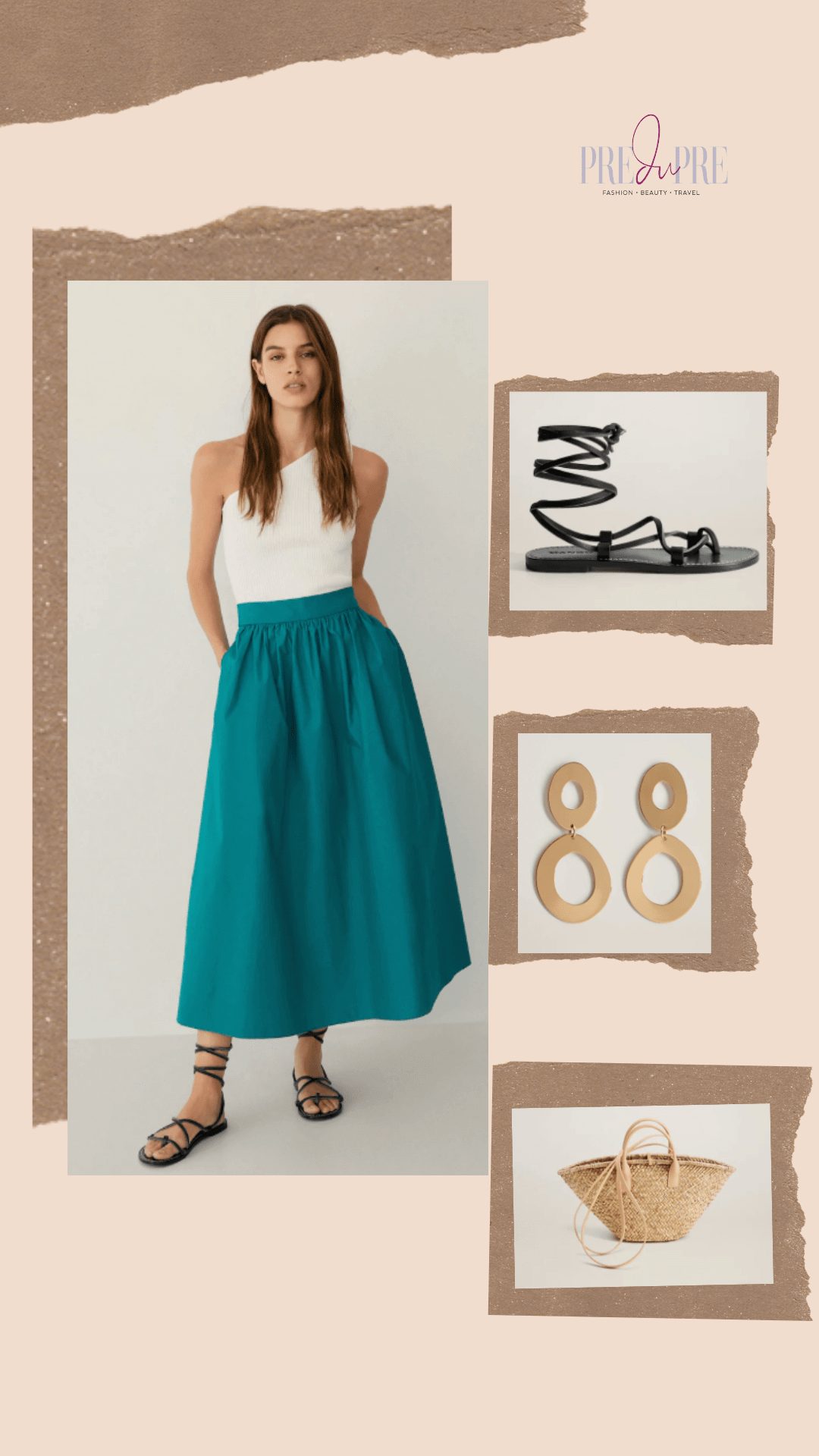 Summer Outfit Idea 2: Shorts
Every girl has multiple styles of shorts in her closet. I'm used to seeing high-waist pants and was excited when I came across this pair of High-Waist Shorts for a different look to a popular style. I styled it with the White Ruffle Cropped Top to complete the look. My favorite accessories for this look are: Rounded Buckle Belt, Stone Hoop Earrings, the black Leather Strap Sandals (these pair well with multiple outfits) and to top off the look again the Double Strap Basket Bag.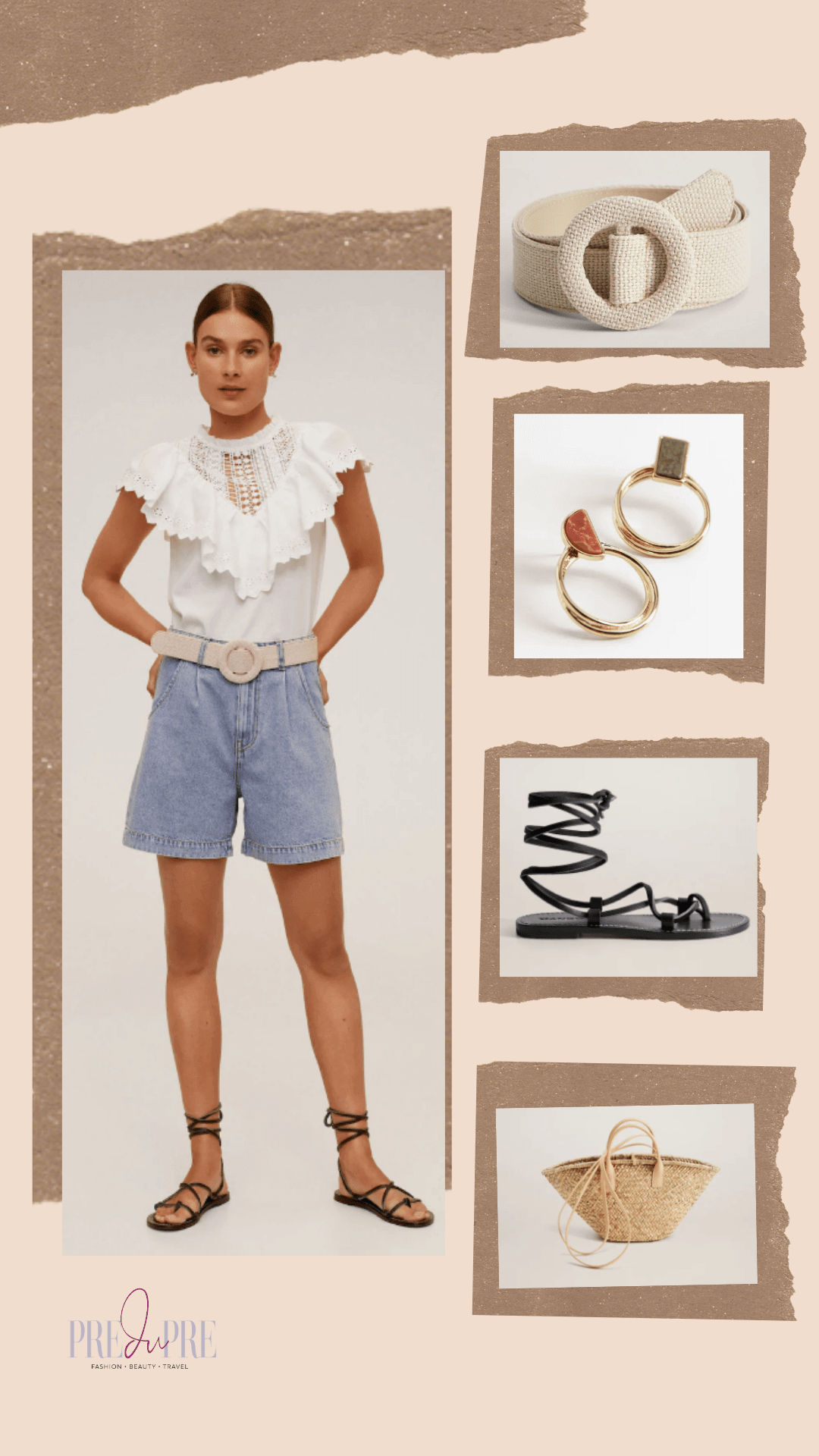 Summer Outfit Idea 3: White Dress
Throw out the rule of only wearing white after Memorial Day with this beautiful White Dress that you can wear all year-round. It pairs well with the following accessories to complete this look: Crystal Chain Necklace, Jute Cross-Body Bag and brown Leather Strap Sandals.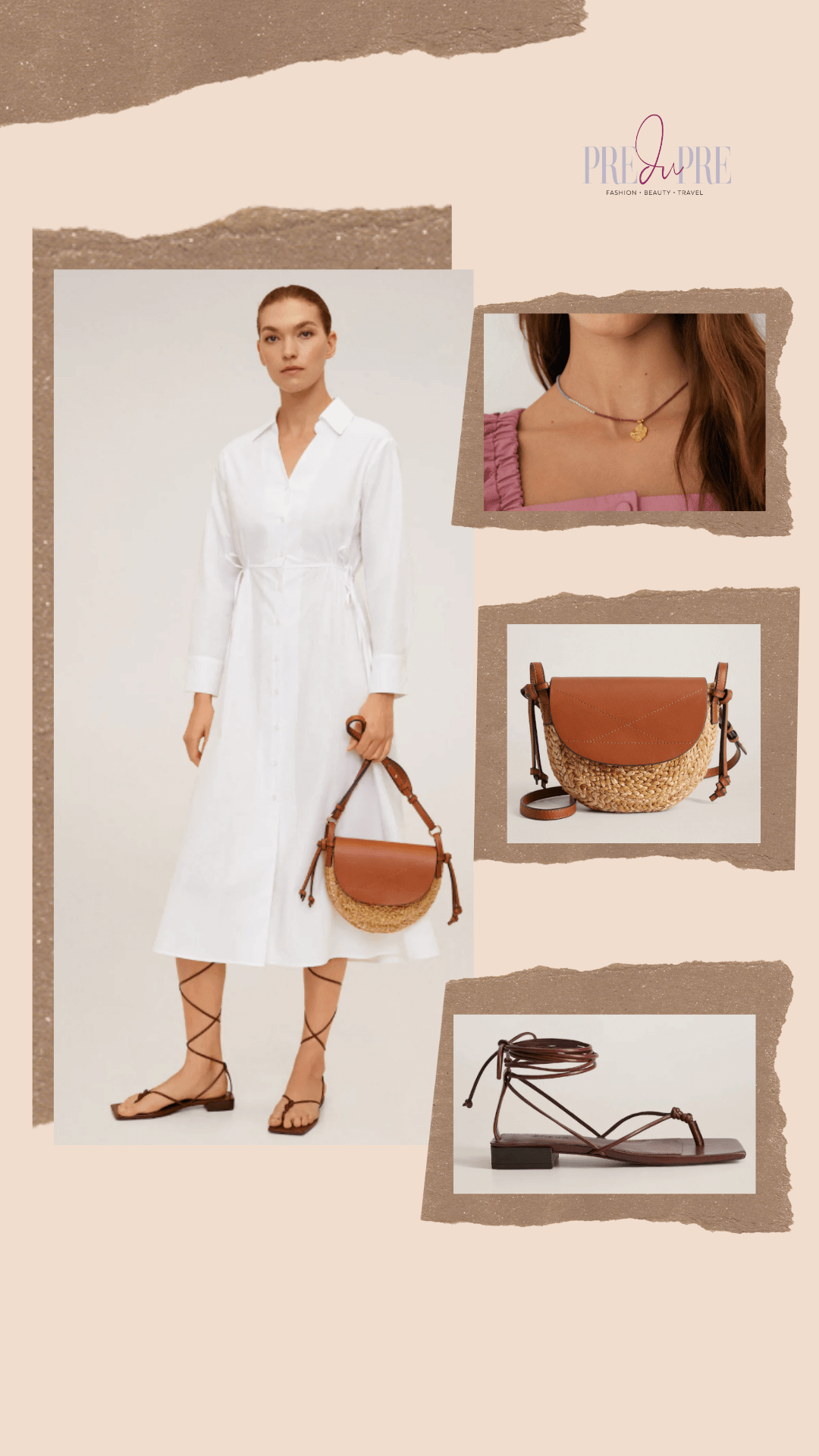 Summer Outfit Idea 4: Red Sleeveless Dress
Would it be summer without a comfy sleeveless dress? I don't think so! I'm making sure to pack this Short Flowy Dress in my bag when we are finally able to travel again. For now, I'll wear it for my backyard BBQ dates with my husband. To complete this look, wear with Intertwined Hoop Earrings, Leather Strap Sandals, and a Double Strap Bag.
Summer Outfit Idea 5: Red Puff Sleeve Dress
My next look is versatile to wear day or night, which I absolutely love! Add a pop of color in your summer wardrobe with this Red Puff Sleeve Dress. I like these accessories to go with this outfit: Twisted Hoop Earrings, Stone Seal Ring, Jute Basket Bag, and a pair of brown Leather Strap Sandals.
Find some of my other summer looks I wore during my trip to Florida last summer here.
Which look suits you the most?