The heat is on, and what better way to cool off than by the beach or pool. Check out these fun swimwear for Memorial Day or the Fourth of July. Best of all, you can wear these all summer, too!
Disclosure: Some of the links on this post are affiliate links, which means I may receive a small commission if you click a link and purchase something I have recommended. While clicking these links won't cost you extra money, they will help me keep this site up and running! Please check out my disclosure policy for more details. Thank you for your support!
When I wrote my recent blog post Patriotic Outfits for Memorial Day or Fourth of July, I found a few swimsuits for a pool or beachside party. I've decided to write this dedicated post for it and show you some fabulous swimwear for the upcoming patriotic holiday or summer vacation.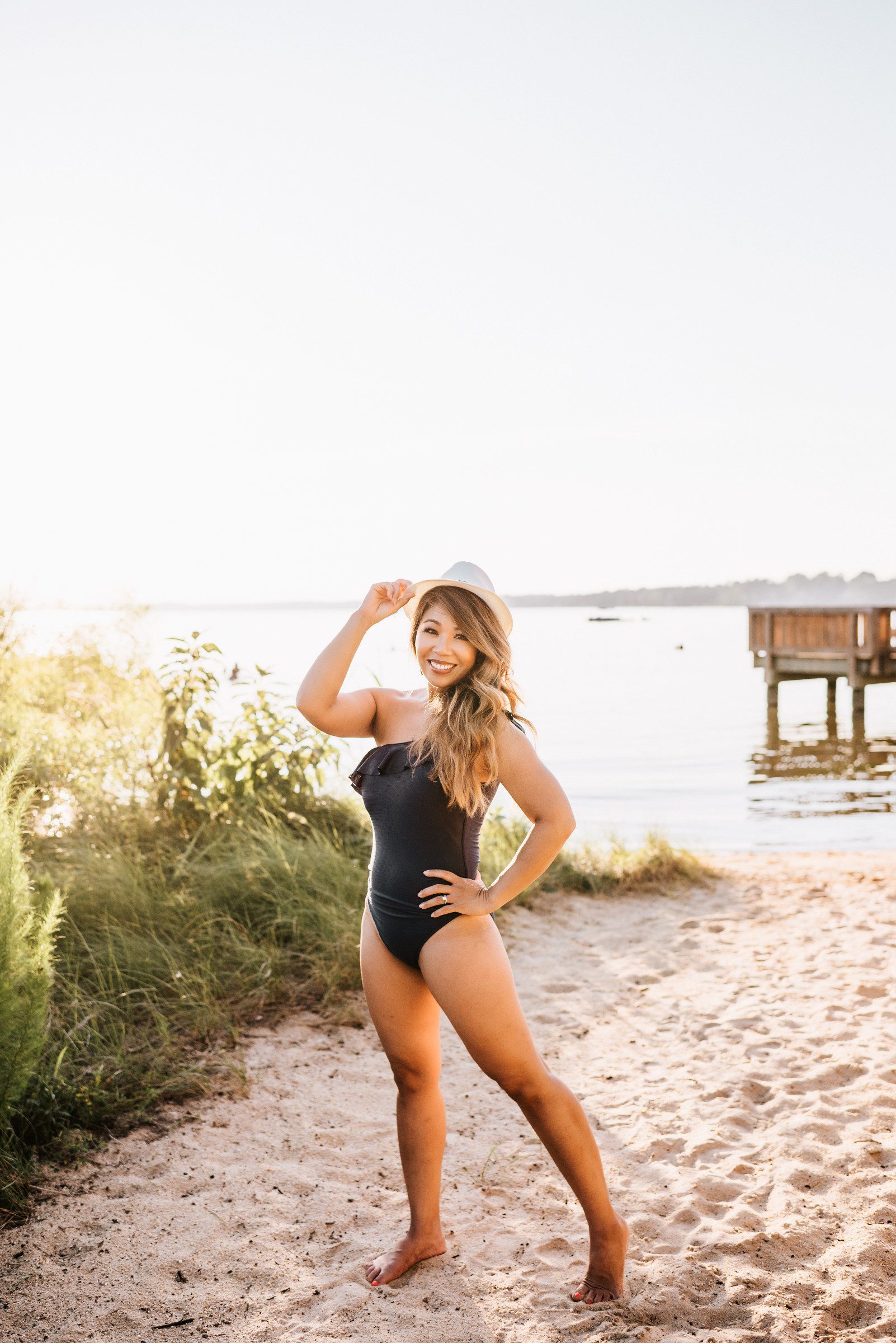 I've rounded out different swimsuit styles: one to two pieces, conservative, fun prints, and sexy. I've included beautiful cover-ups, sandals, plus accessories like bags and hats. n outfit to the beach or pool isn't complete unless you have all of these. 😉
One Piece Swimsuits
I don't know about you, but I love the fit and support of a one-piece swimsuit. This is a no-fuss, straightforward swimsuit with coverage across the midsection. This is great for all body types.

I've selected a variety of swimsuits: low, deep-v neckline, asymmetrical one-shoulder style, and fun prints – while showing off the patriotic colors of red, white, and blue.
One Piece Cut-Out Swimsuits
This one-piece swimsuit is for those who want to be more revealing but not as much as wearing a bikini. The cutout style is trending, and there are various styles to pick from below.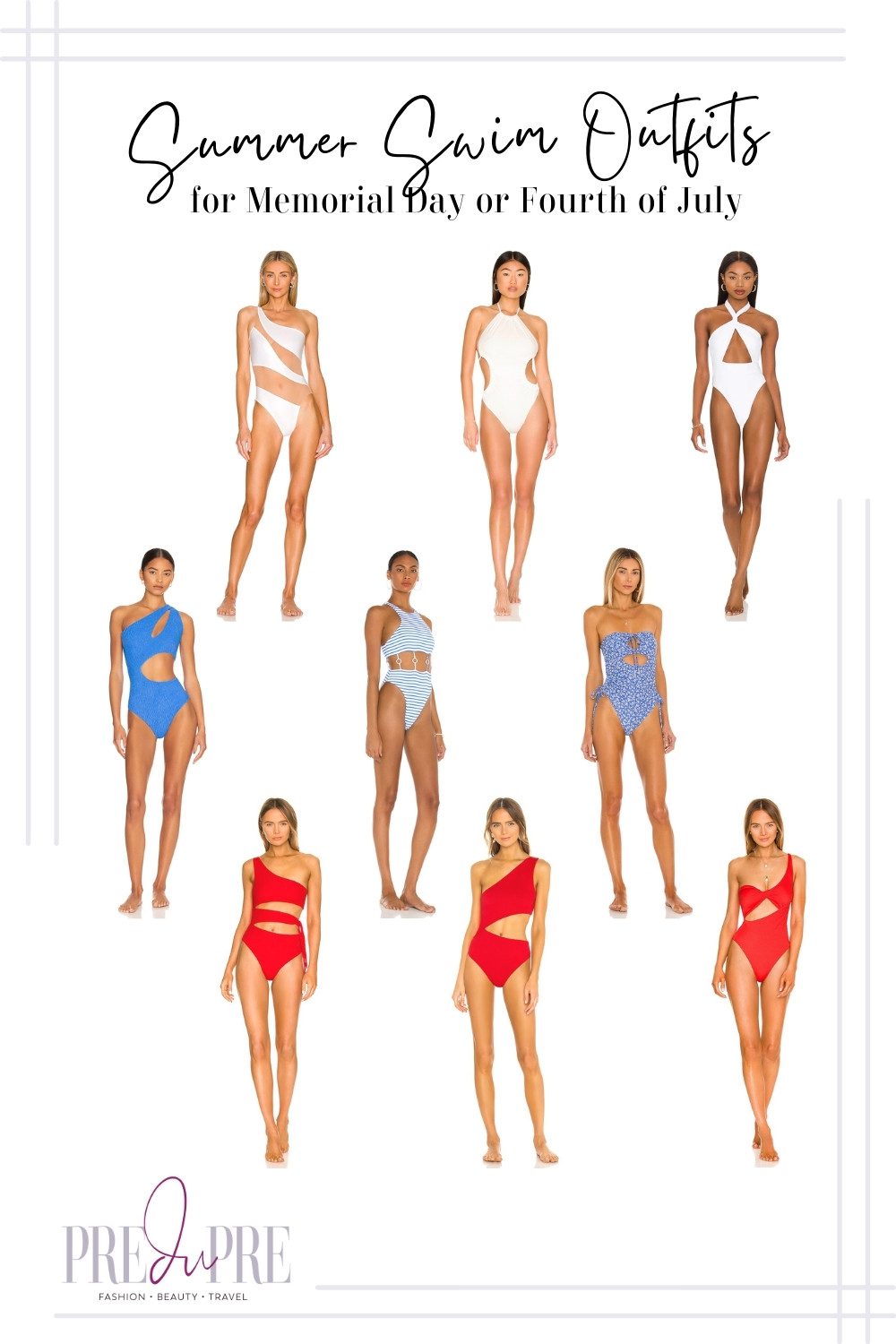 Two-Piece High Waist Bikini
These high-waist bikinis are pretty forgiving as they can hide a multitude of indulgences (haha)! I love wearing a high-waist bikini, as you may have seen on my Instagram posts. Unlike a traditional bikini bottom, the high-waist bottom sits higher on your midsection. This style is flattering on all body types and a great option to mix your swimwear collection.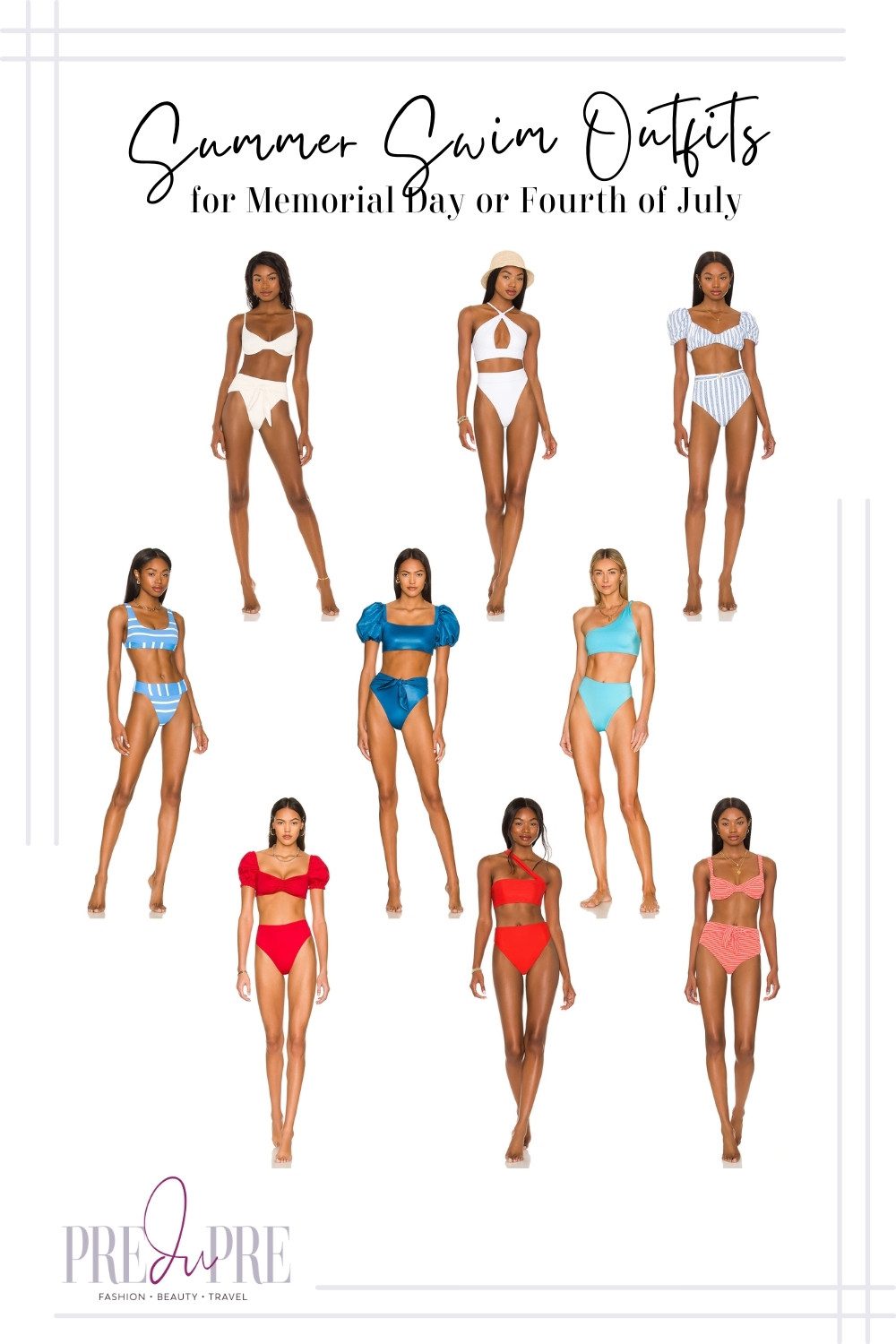 Two-Piece Bikini
Of course, I have picked out a few sexy two-piece bikinis. There is something here that will suit your style! Don't be afraid to mix and match tops and bottoms (like a solid with a print or different color top and bottom) for a fun and eclectic look!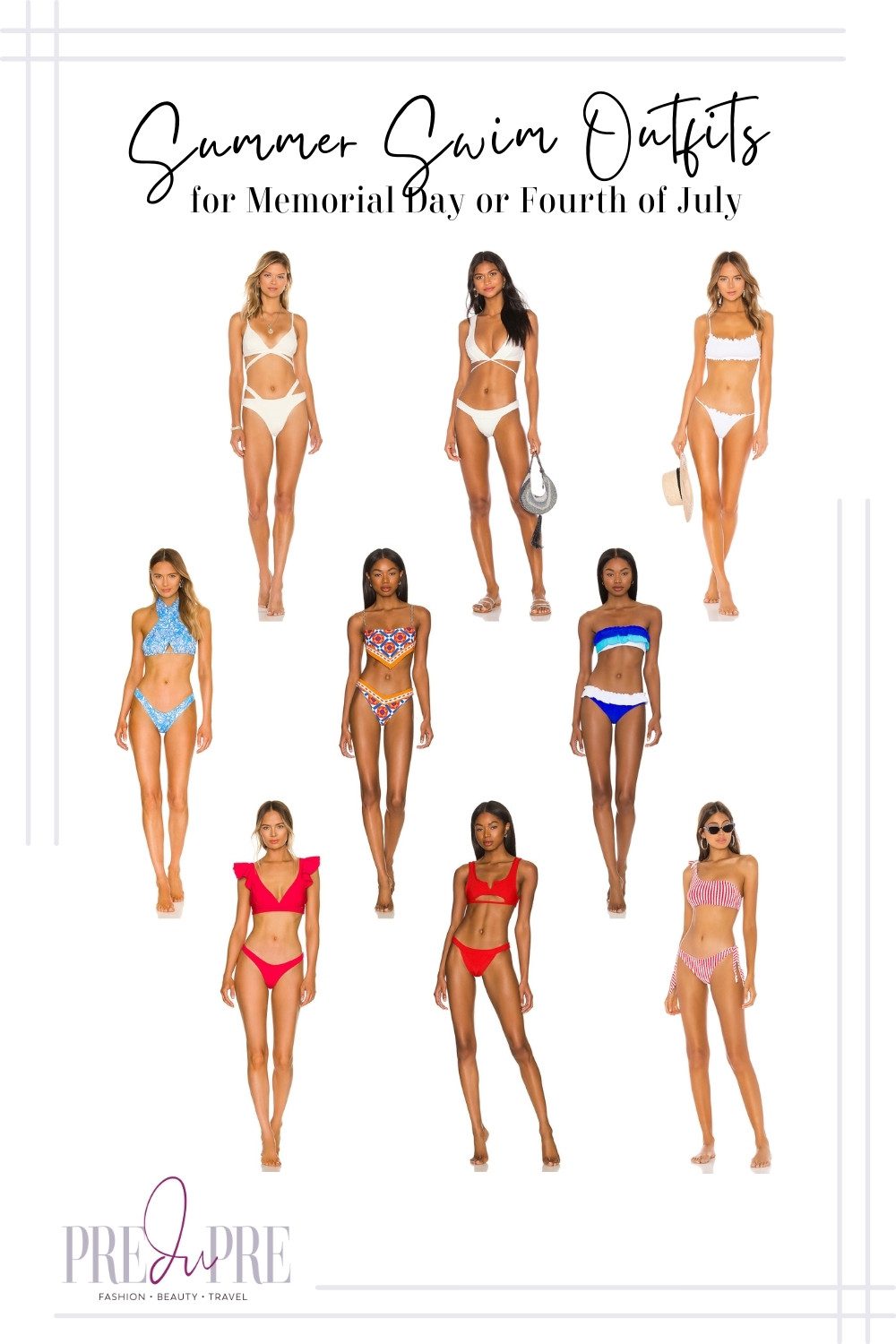 Cover-up
A cover-up is a great way to top off your swimwear. I've selected a few fabric choices and colors. Whether you want the full cover-up or just literally a see-through piece, these cover-ups are a fab addition to your holiday swim outfit.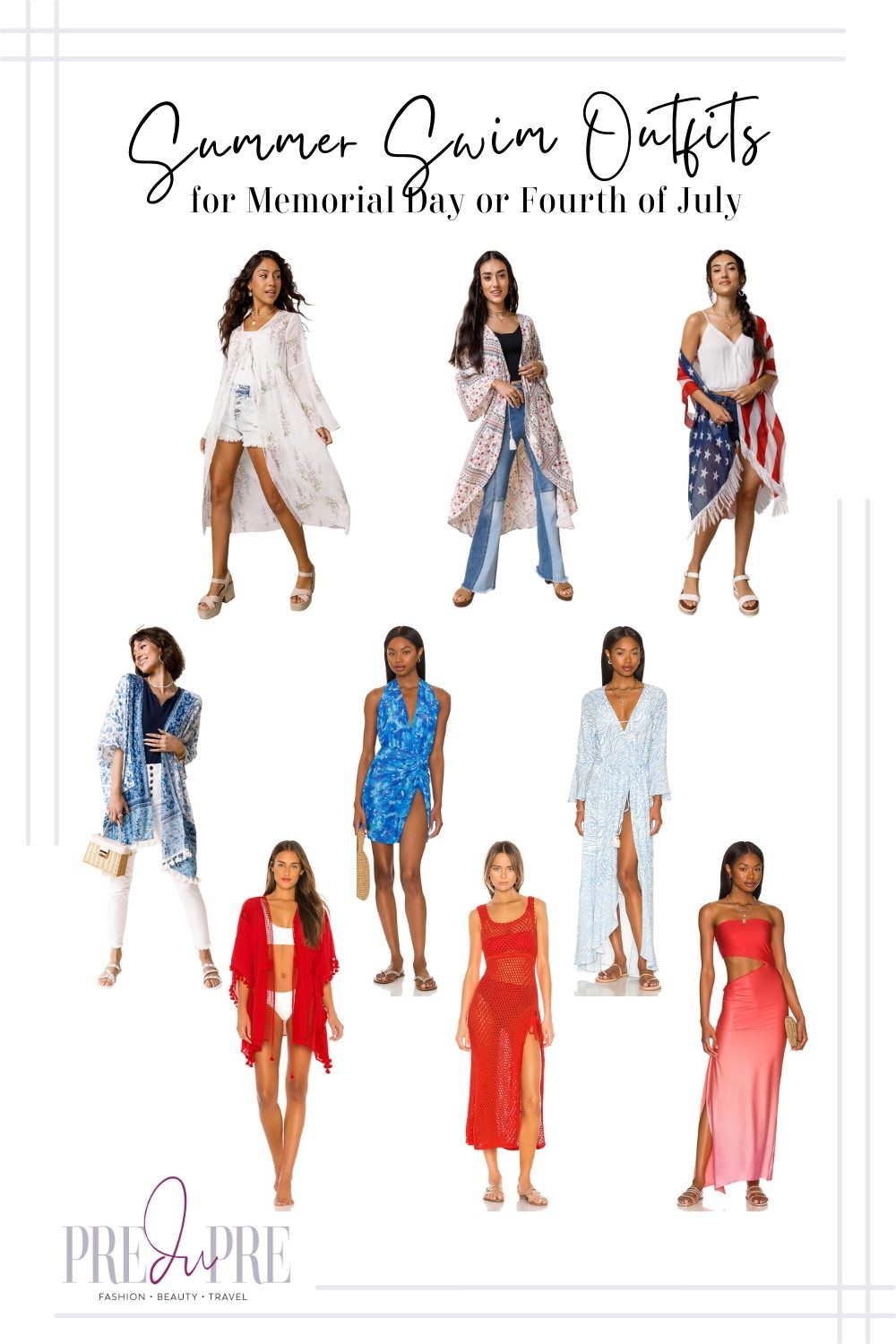 Sandals
Finish off your swimsuit look with sandals. You can also wear these with your favorite summer outfits.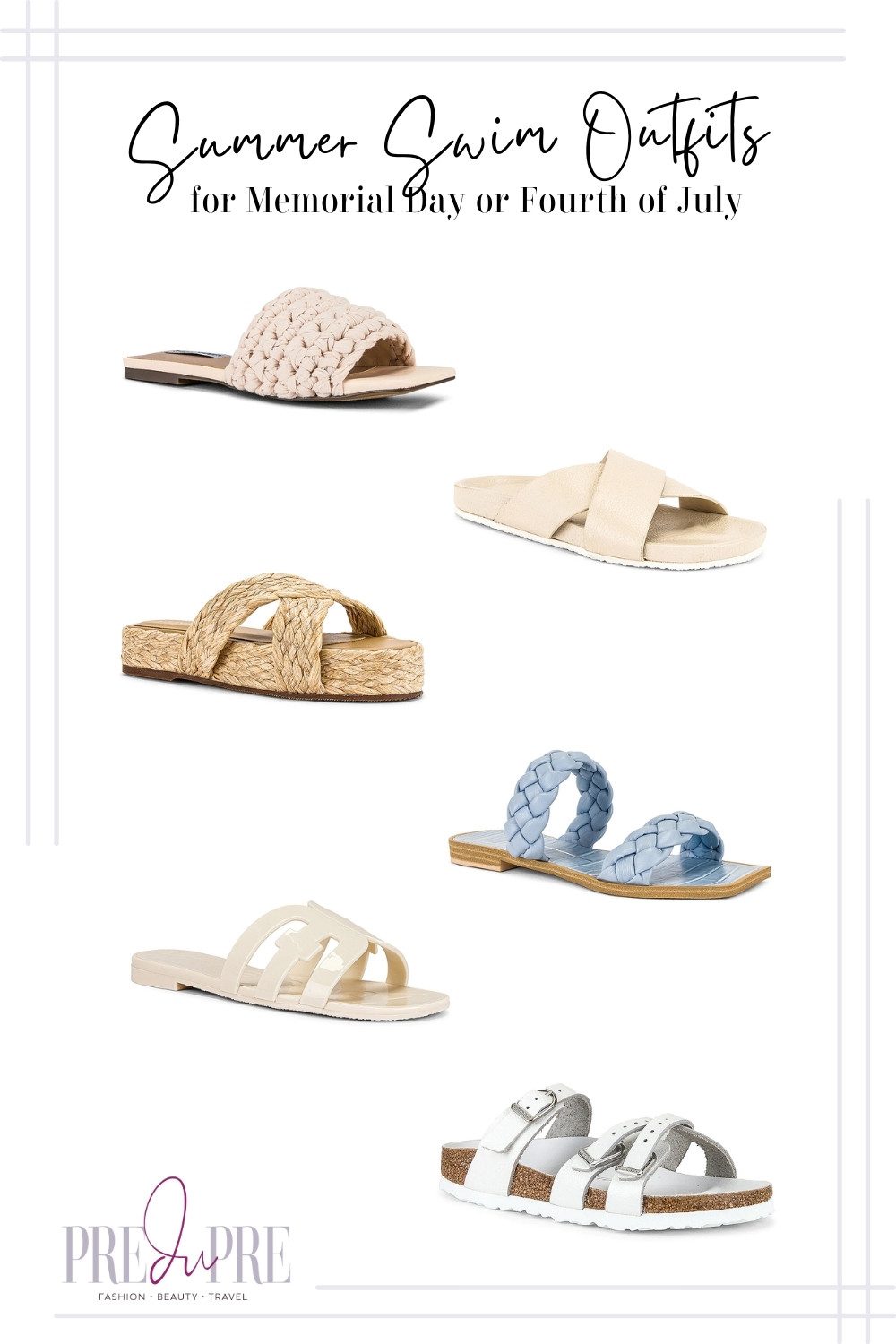 Hats
Now a pool/beach day is not complete without a hat! Besides sunscreen (which is essential), a hat is excellent sun protection. Plus, they also come in handy on a bad hair day.
They come in many different styles and sizes; here are a few to pick from below.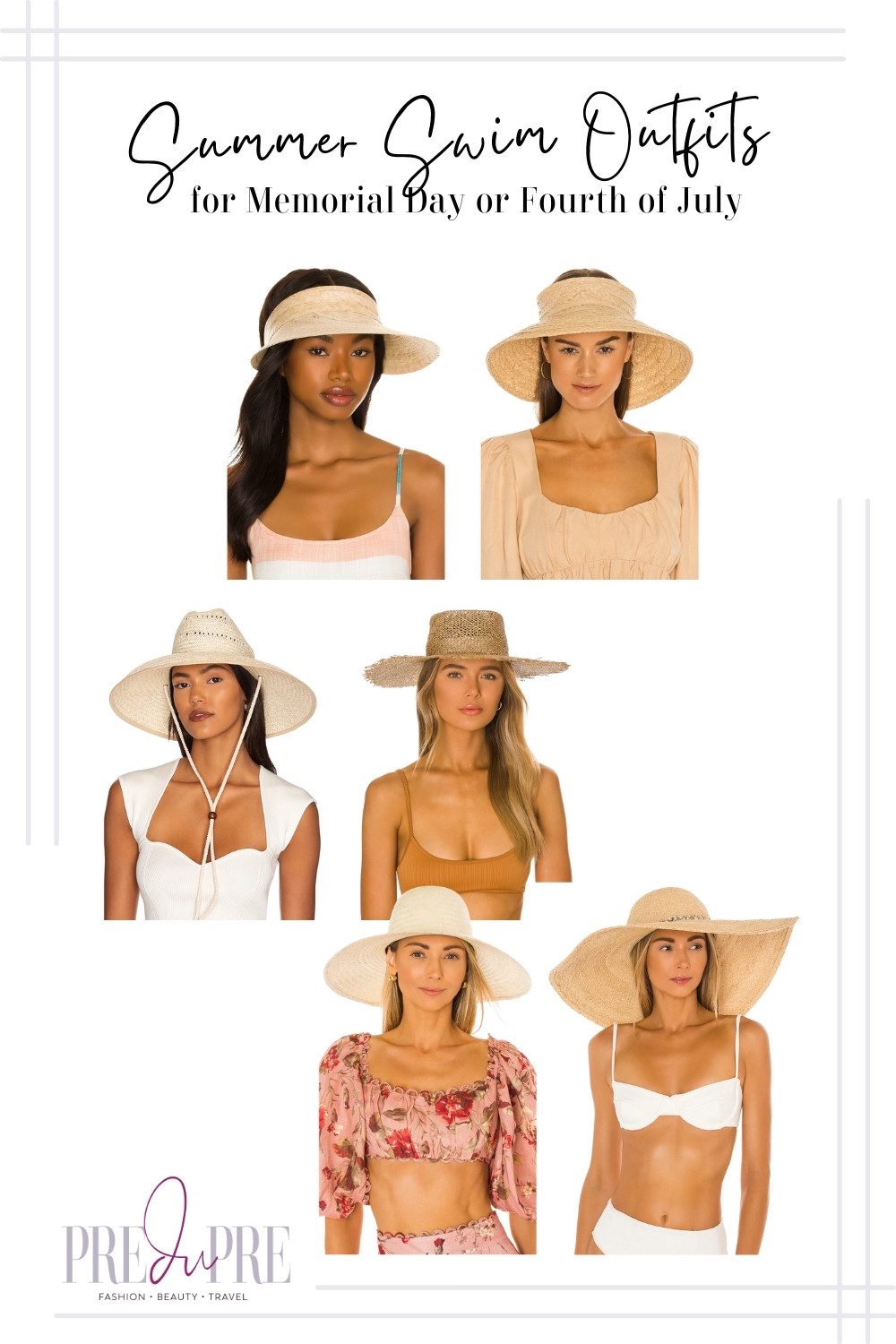 Tote Bags
With all the accessories I mentioned – cover-up, hat, and sandals – how do you bring these all to the pool or beach? Well, with a fabulous tote bag, of course! The go-to style for swimwear is usually a wicker bag, but you may opt for a nice see-through mesh. A classic striped cooler bag is something to consider for you to take cool drinks.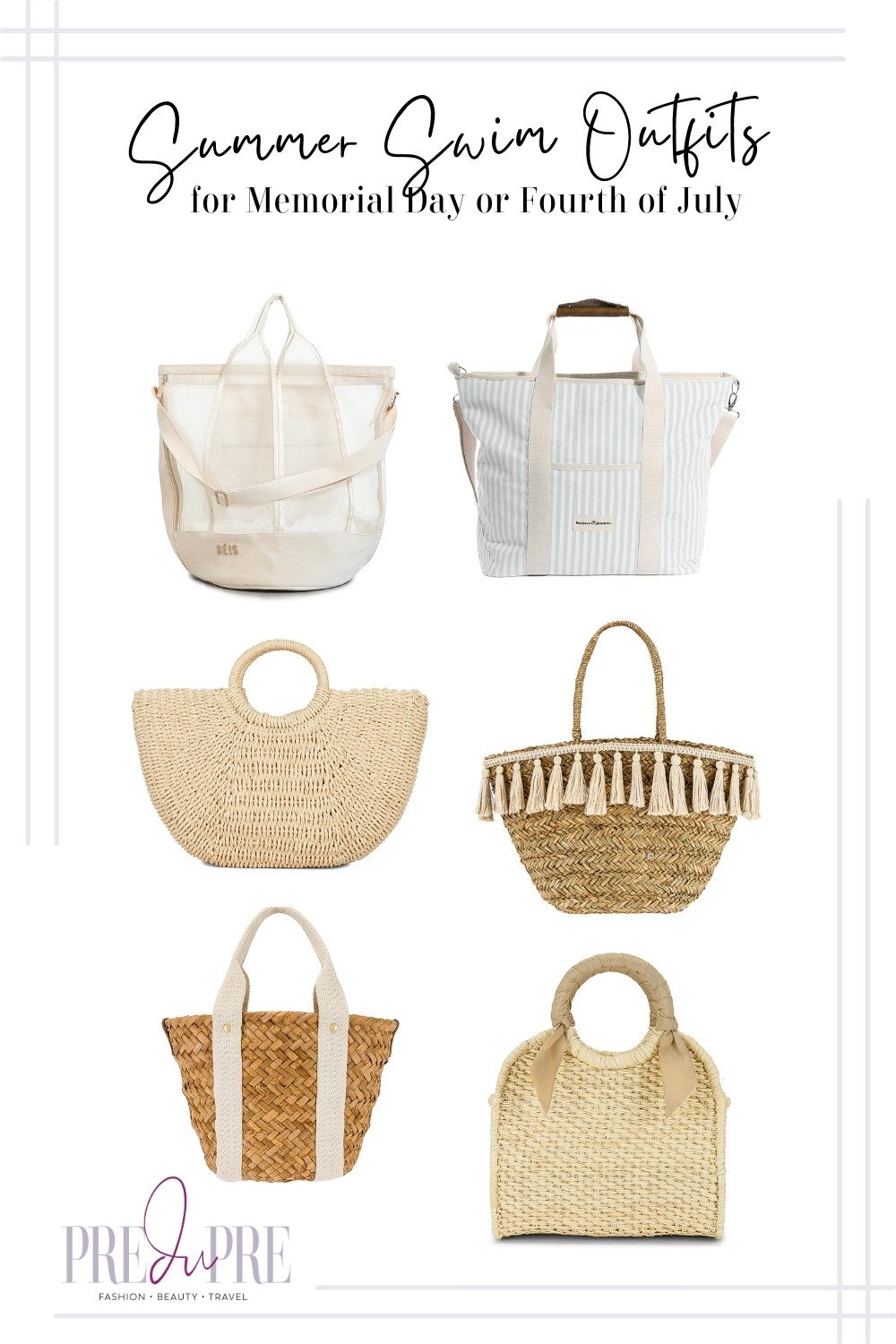 ---
So many cute pieces for your swimwear, right? Which one of these will you wear this summer?