Want to look your best for that upcoming holiday event? Here are some hairstyles you can incorporate with that beautiful, festive look!
**There are some affiliate links below, but these are all products I highly recommend. I will never put anything on this website that I haven't verified and/or personally used. I may receive a small commission in exchange if you purchase through my links, that is at no additional cost to you. Please see my Privacy Policy + Disclosure for more information.**
The holiday season is the busiest time of the year. On top of your already busy schedule, there are wish lists to create, shopping for the holidays to get done, planning for holiday meals, and figuring out what to wear for that holiday party. Who has time to think about how to style your hair for that upcoming event? To help inspire us, seasoned veteran hairstylist Ashley Dyson of Define Hair in Ellicott City, MD skillfully shows three easy ways to style your hair!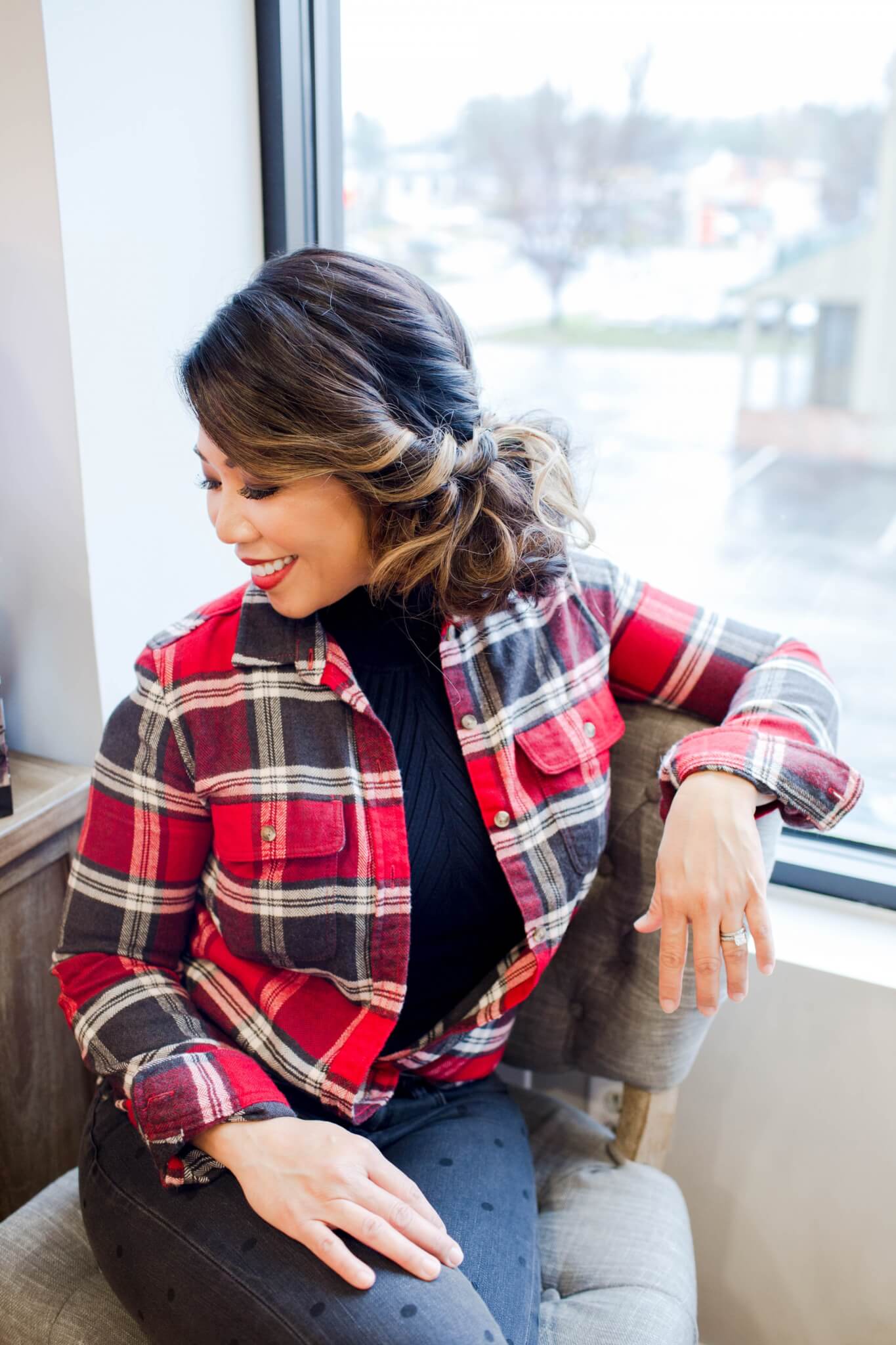 Here are the products and tools you'll need to achieve these looks:
Pureology Colour Fanatic Hair Treatment
Pureology Soft Finish Hairspray
Pureology Wind Tossed Texture Finishing Spray
Halo Couture Auto Rotating Iron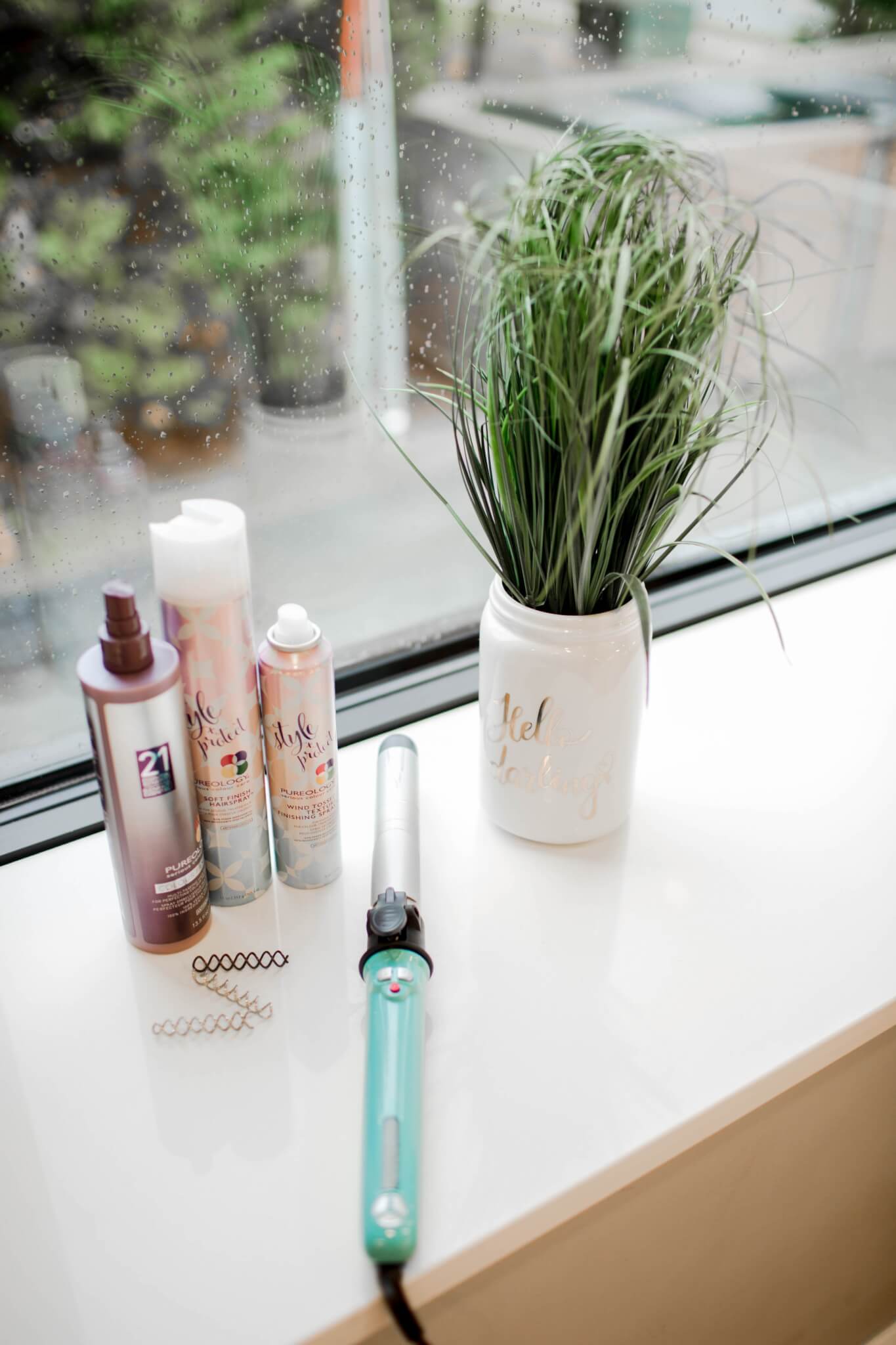 Look 1: Soft curls/wavy look
1. Prep hair. Ashley used Pureology Hair Colour Fanatic Hair Treatment and Pureology Soft Finish Hairspray (yes she used it before curling to help lock the curls in place).
2. Take sections of hair to curl. To make things easier, separate the sides from the back section. When curling the side sections, curl them away from the face. When curling the back, you can alternate the directions you are curling to give a bit of texture and not just one uniform direction of curls.
Tip: You may also vary the "chunks" (select a lot or little sections of hair to curl) of hair sections to give additional depth to the look.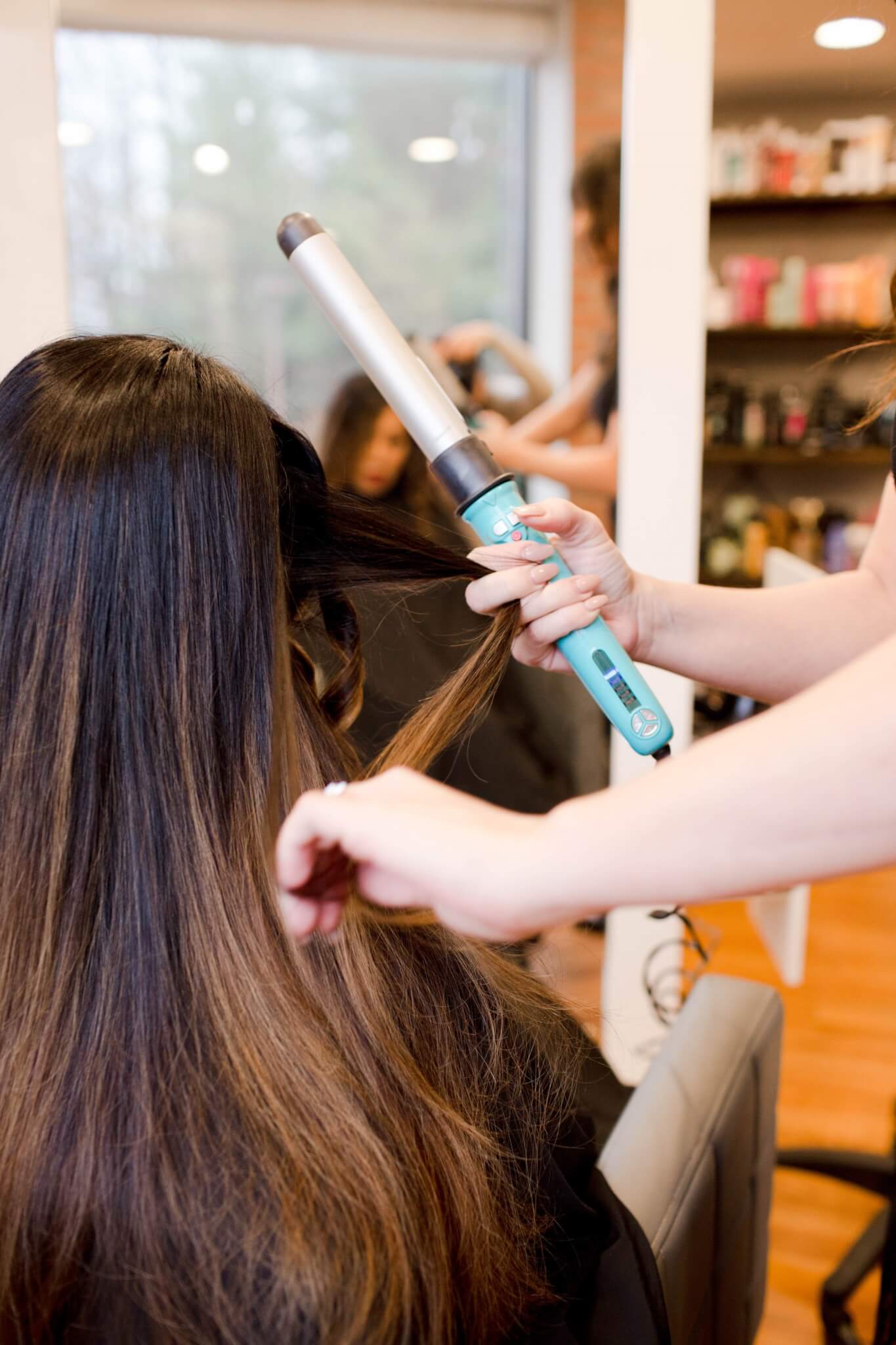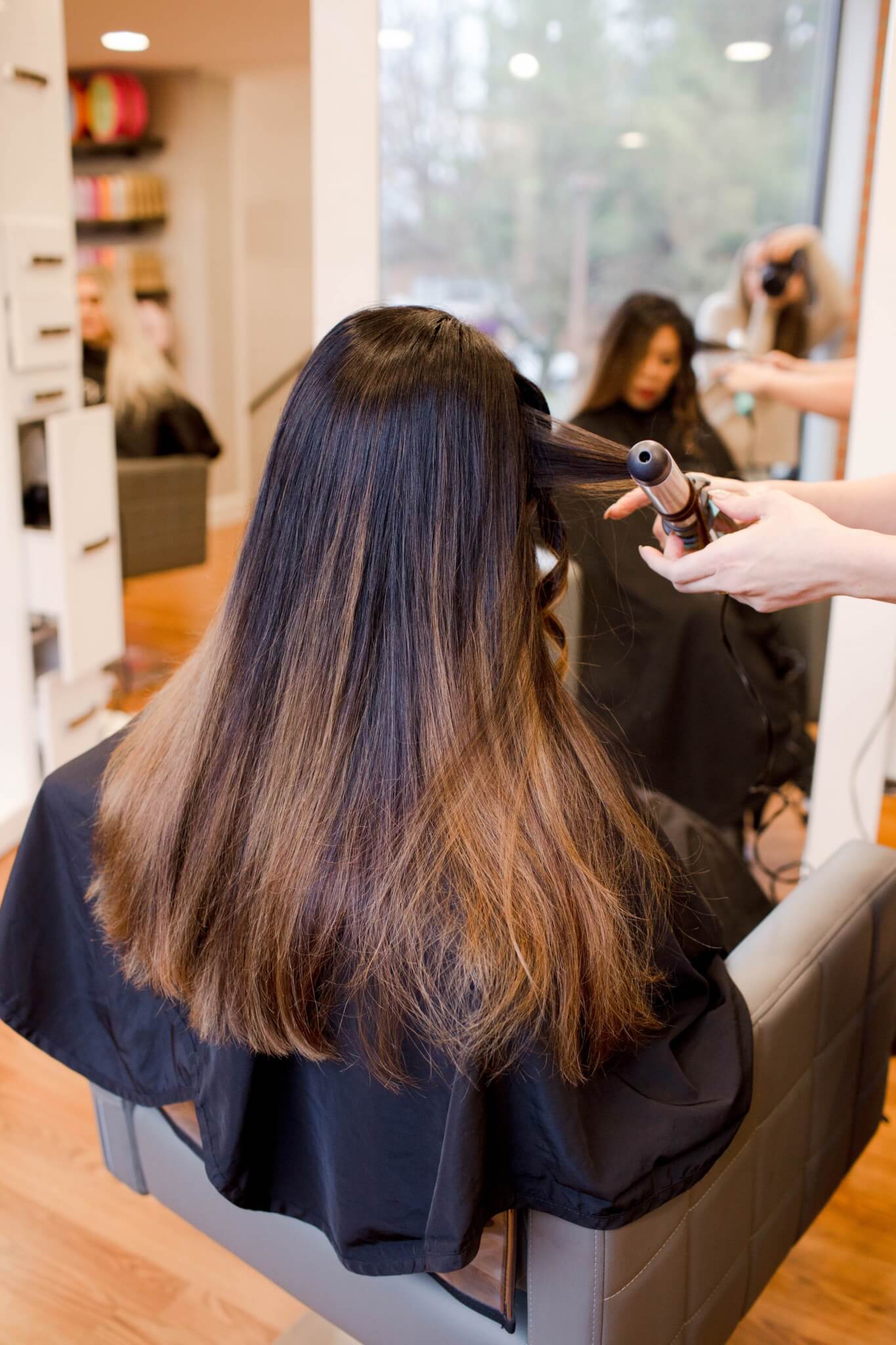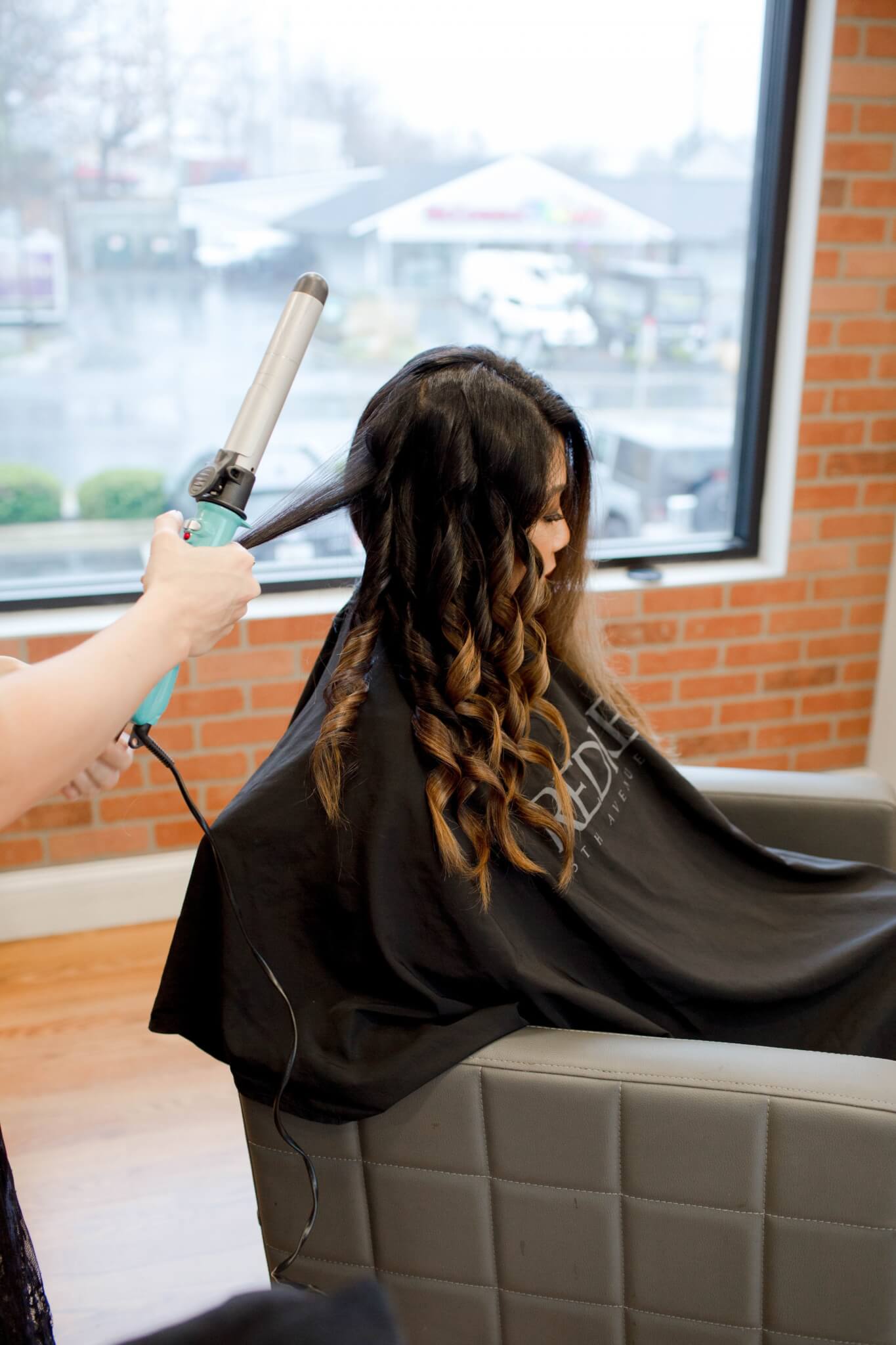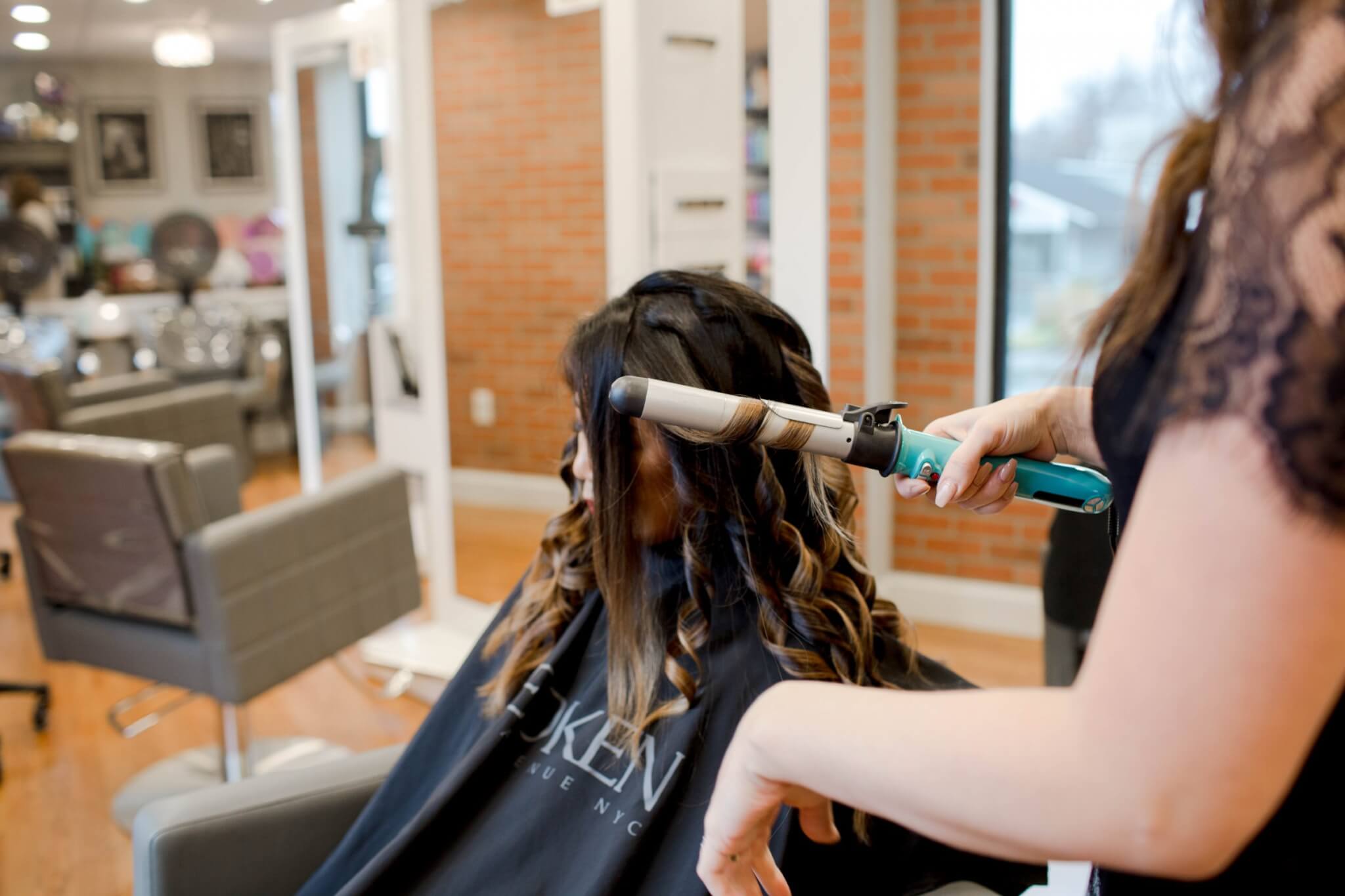 3. Run fingers through hair. This finishes off the look. Apply finishing hairspray for hold power.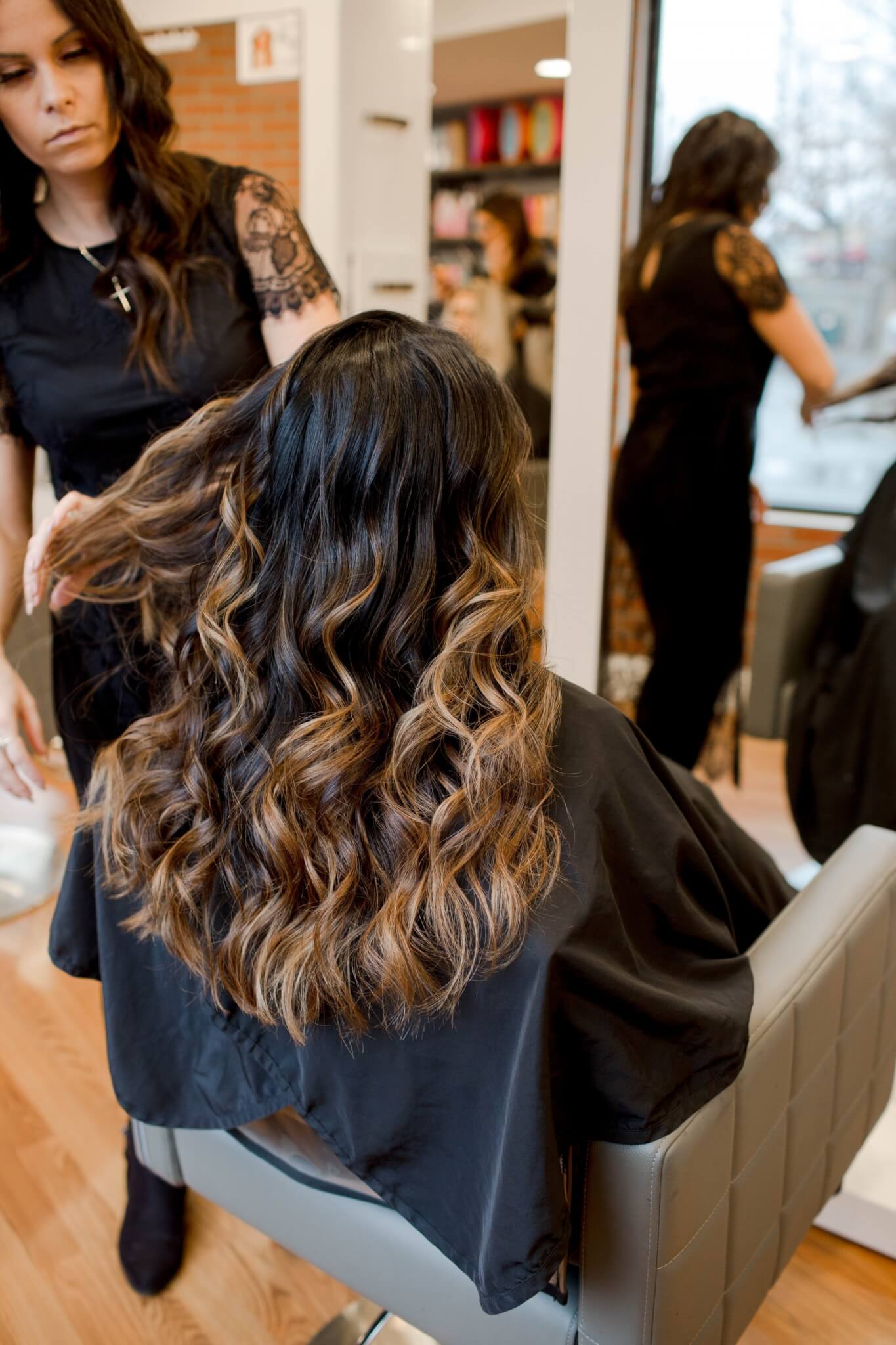 …and the final look!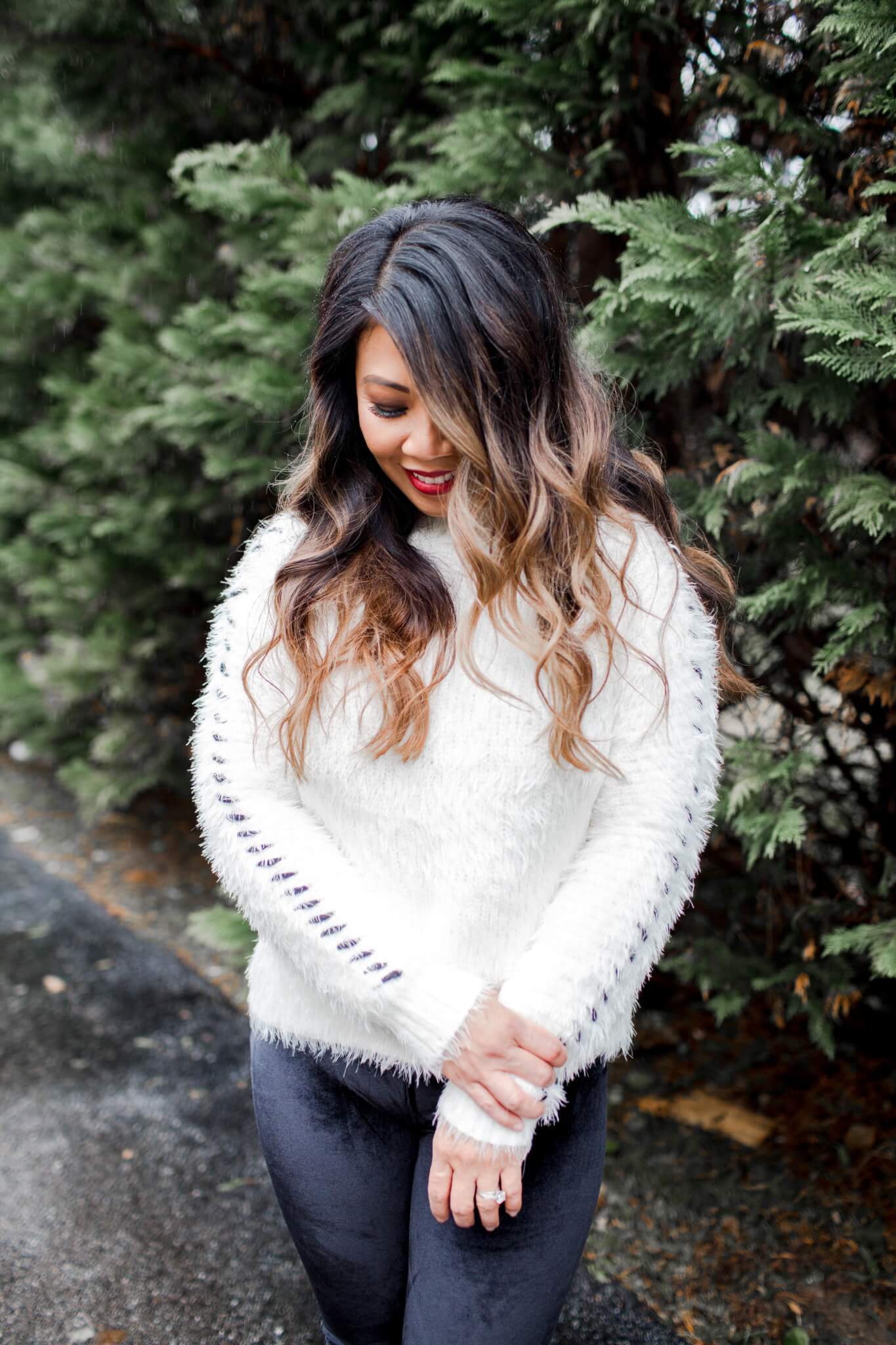 Look 2: Side Ponytail
1. Prep and curl hair (see directions above).
2. Divide the hair into thirds (back and two sides).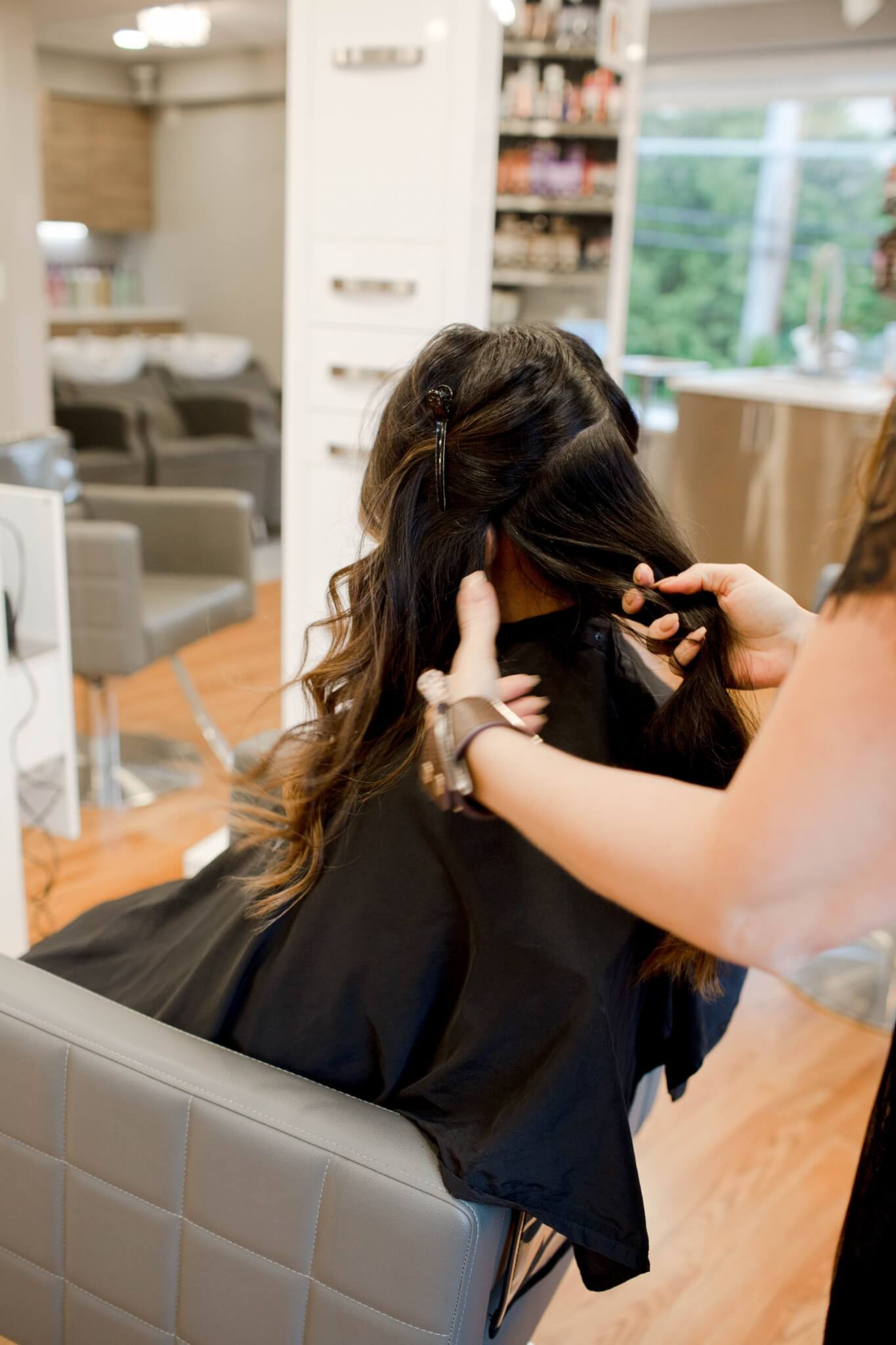 3. Secure the back section with a clear band by the nape of the neck and move it slightly to one side. This will help anchor everything later.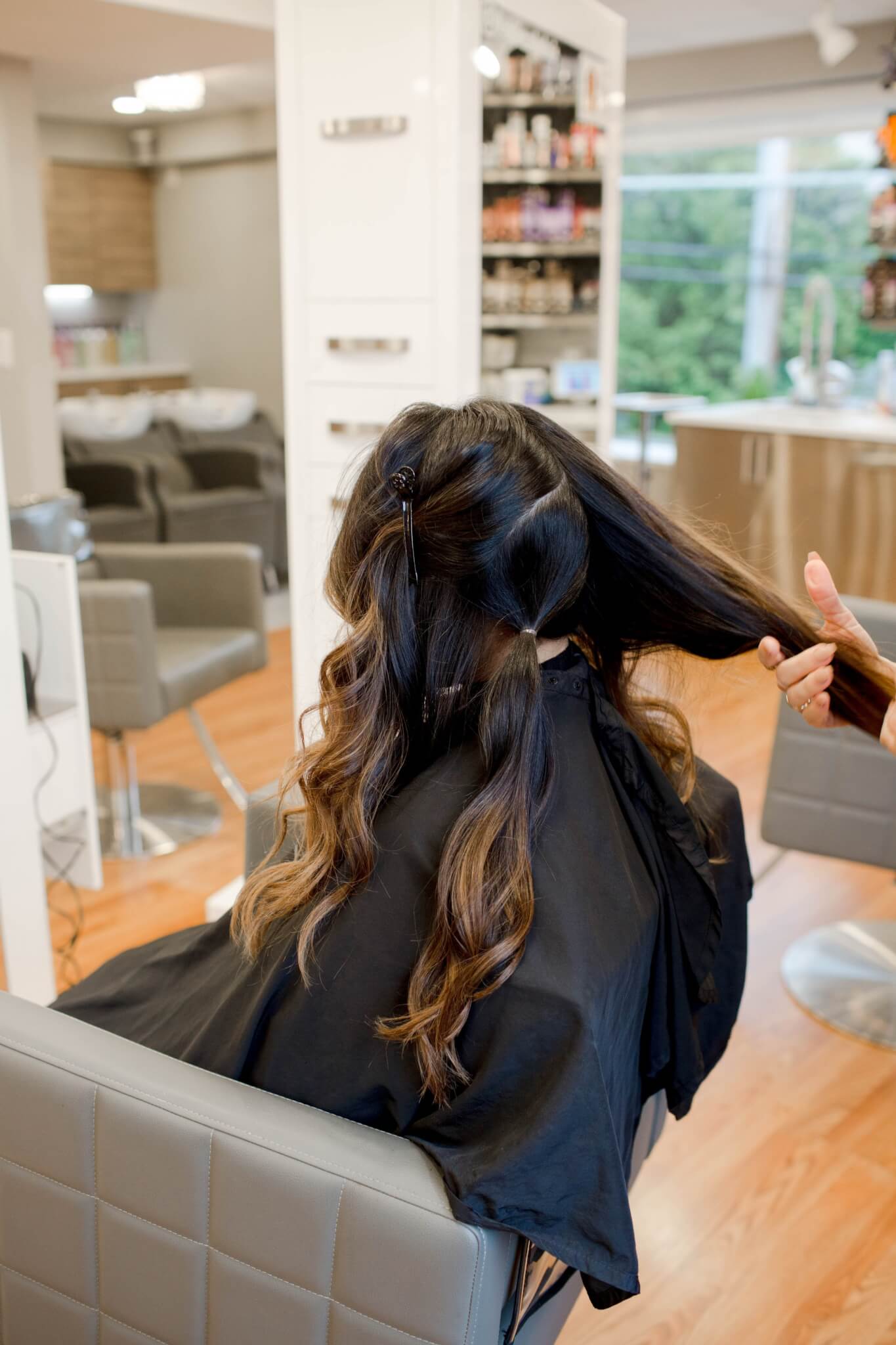 4. Move on to the sides, take small sections, and tease them up slightly. This adds volume at the top. Slightly smooth the top so it's not too frizzy.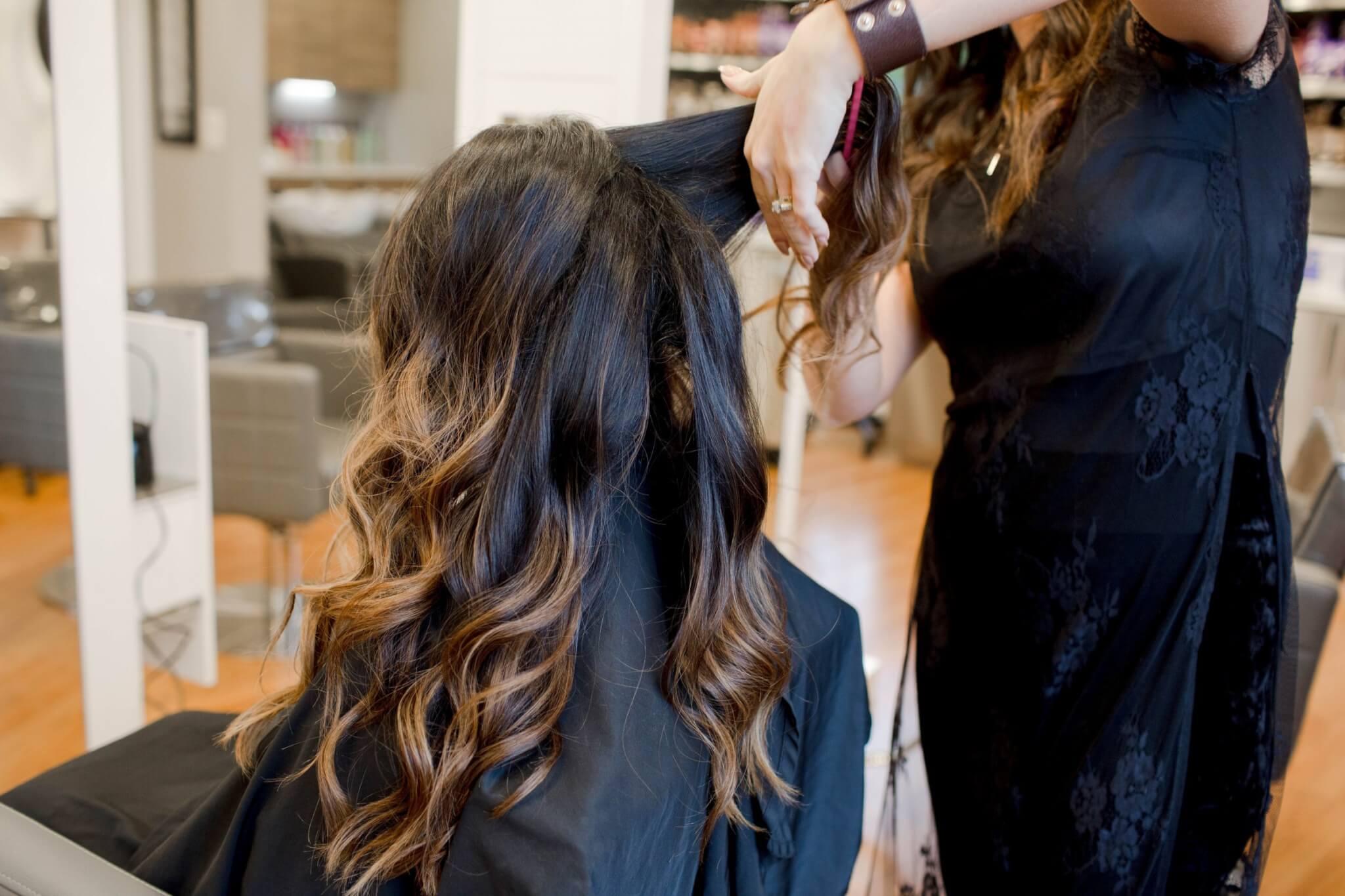 5. Take one side section, divide into two parts, and twist inward (away from the face). Key is to start twisting at the top (not too tight though as you want to keep the volume) and pick up a few chunks of side hair and incorporate into the hair twist as you work your way down. Keep doing this until you reach the secured clear hair band. Use hair pins to put in place.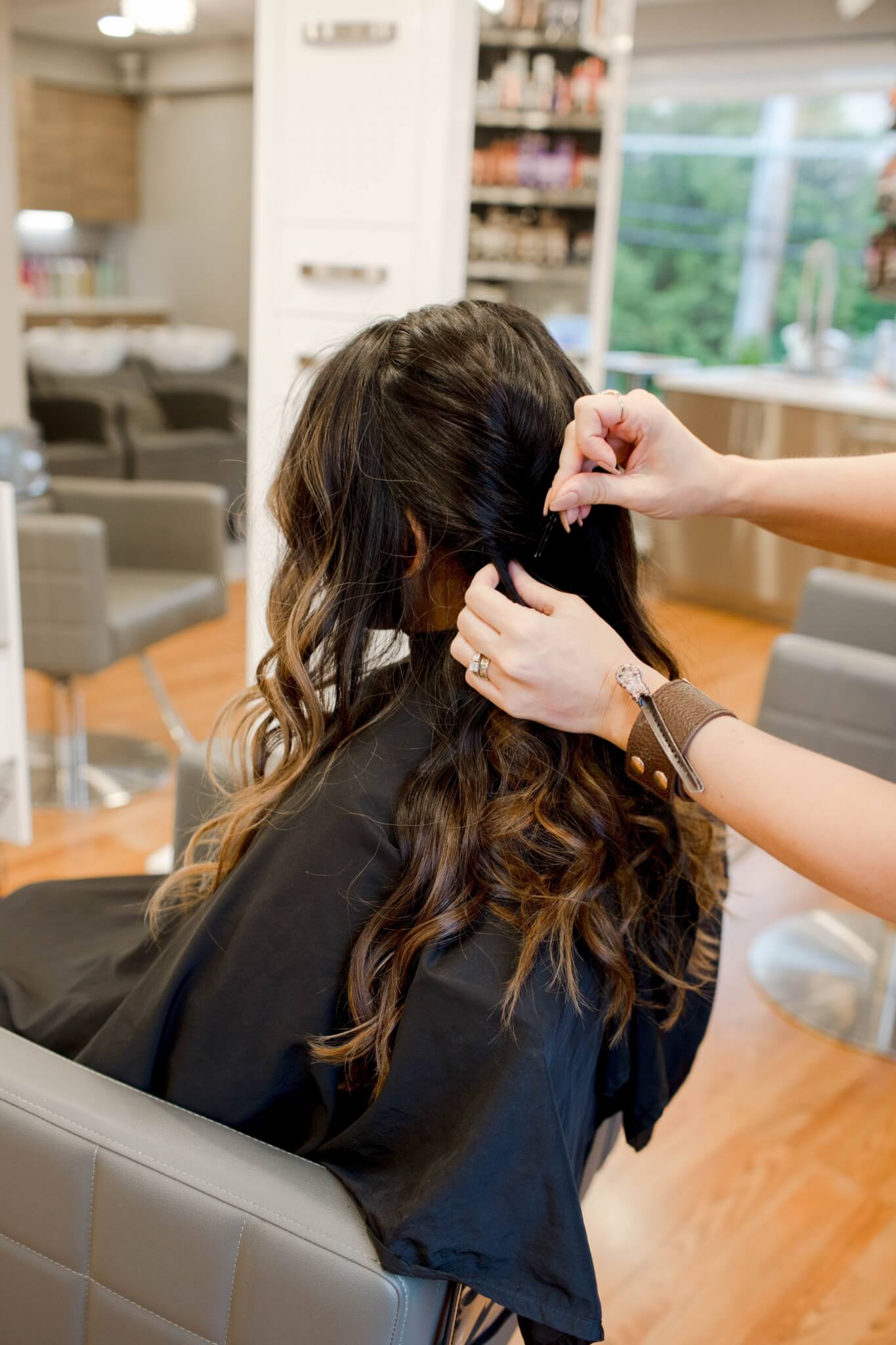 6. Repeat this step on the other side.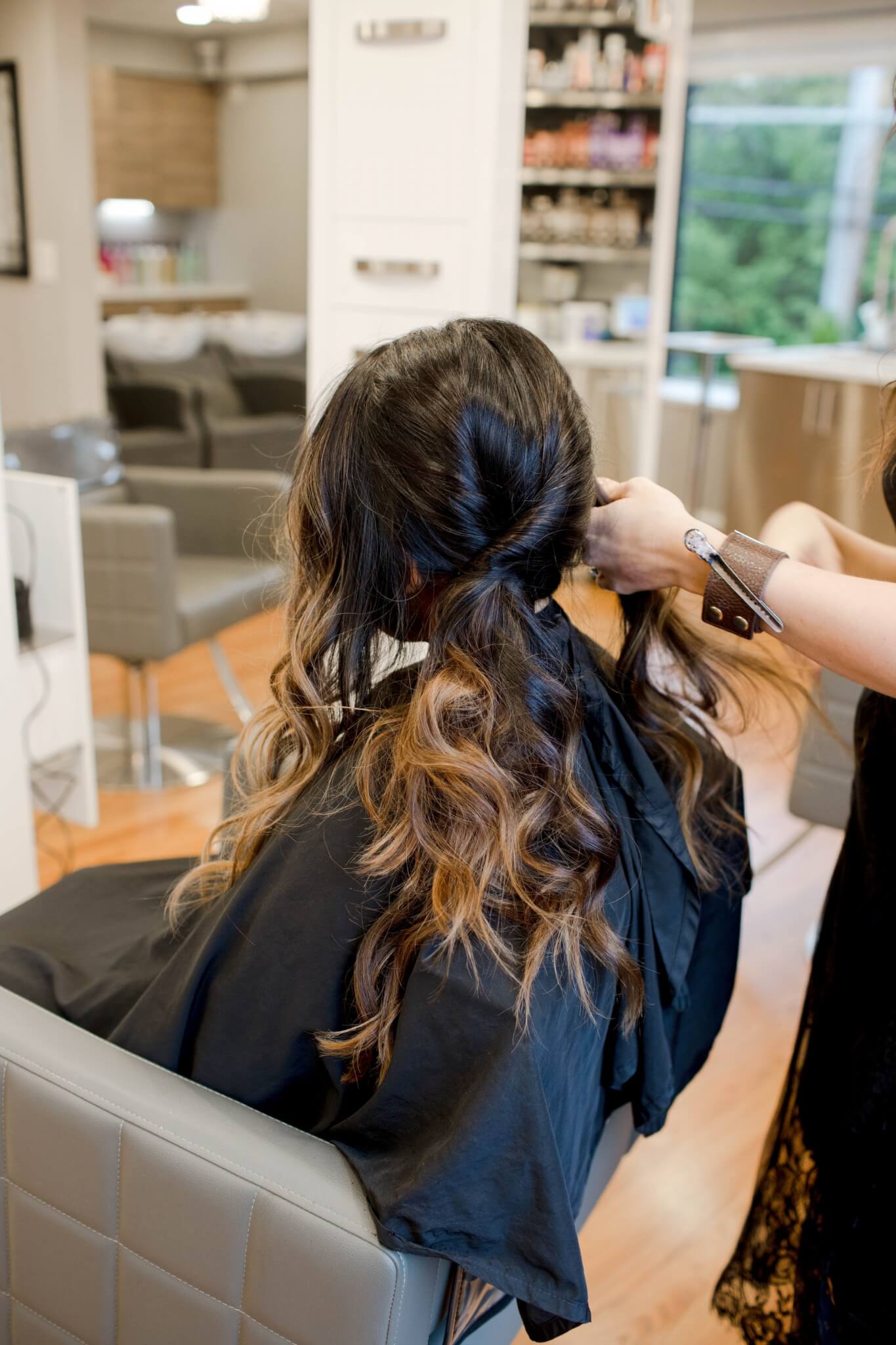 7. Take the second side section and twist the remaining hair. Once you reach the end of the twist (where the clear elastic band is located), overlap your second hair twist over the first hair twist on the left side. Secure with hair pins. Repeat the same steps with the right side.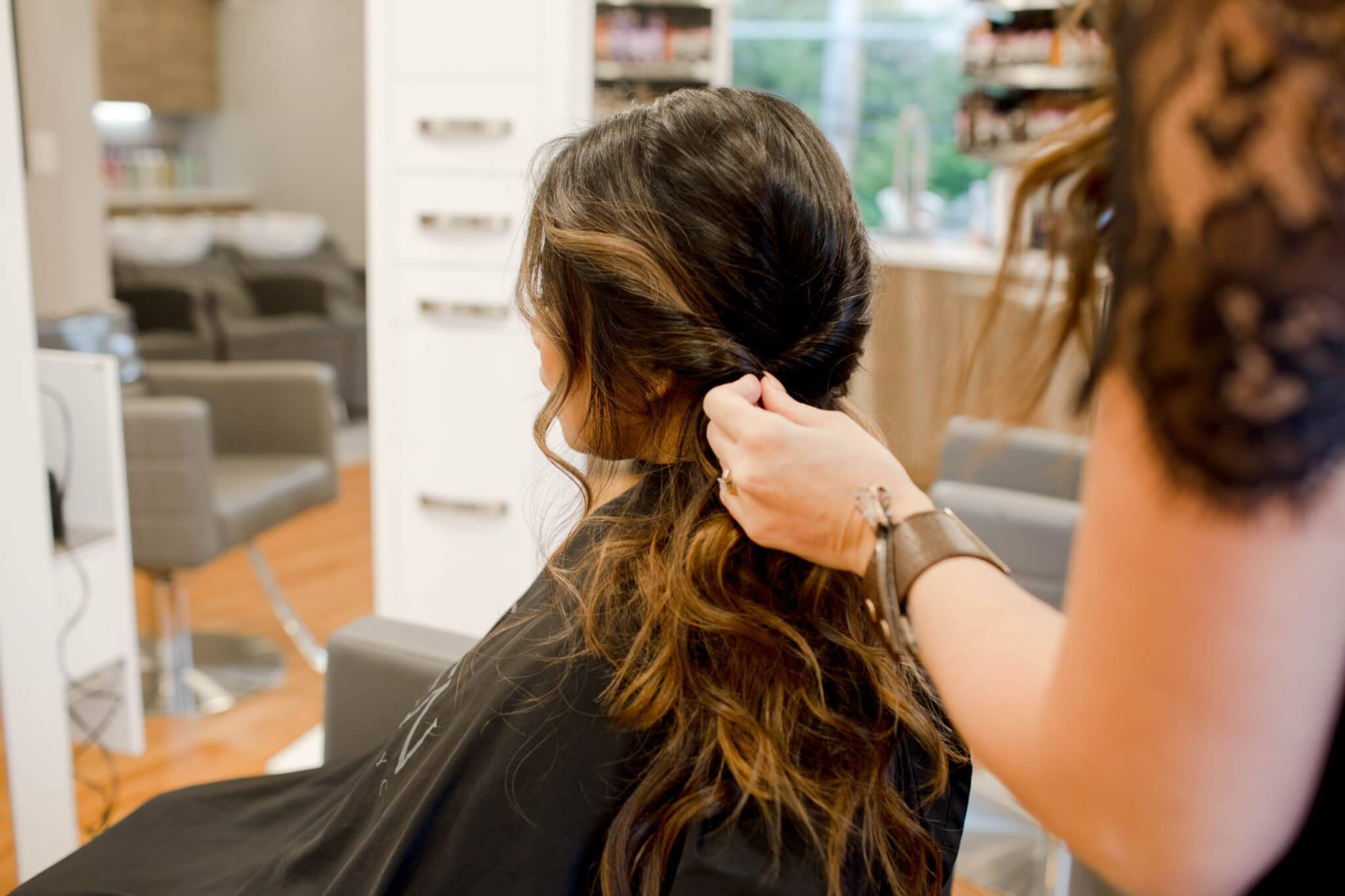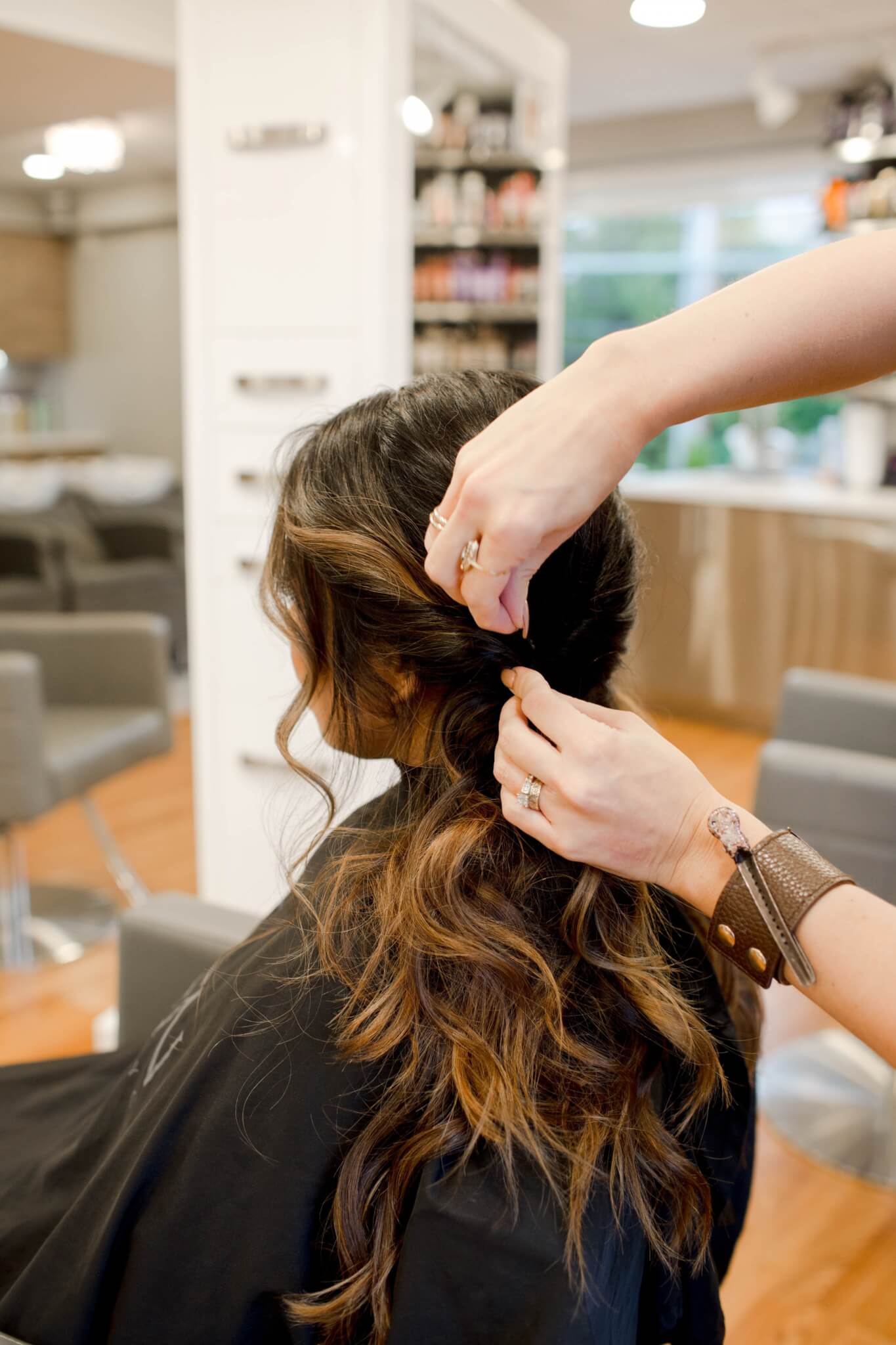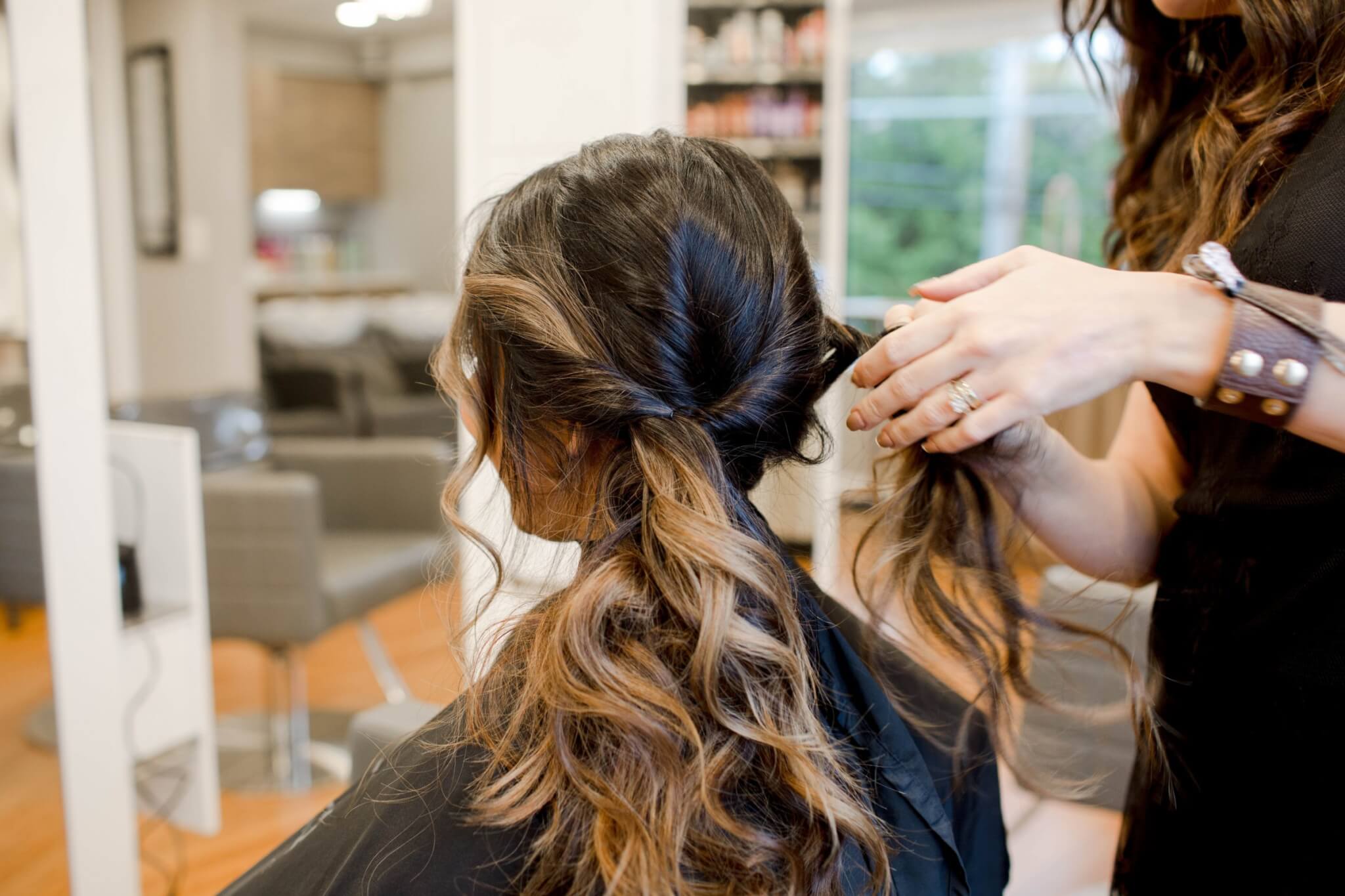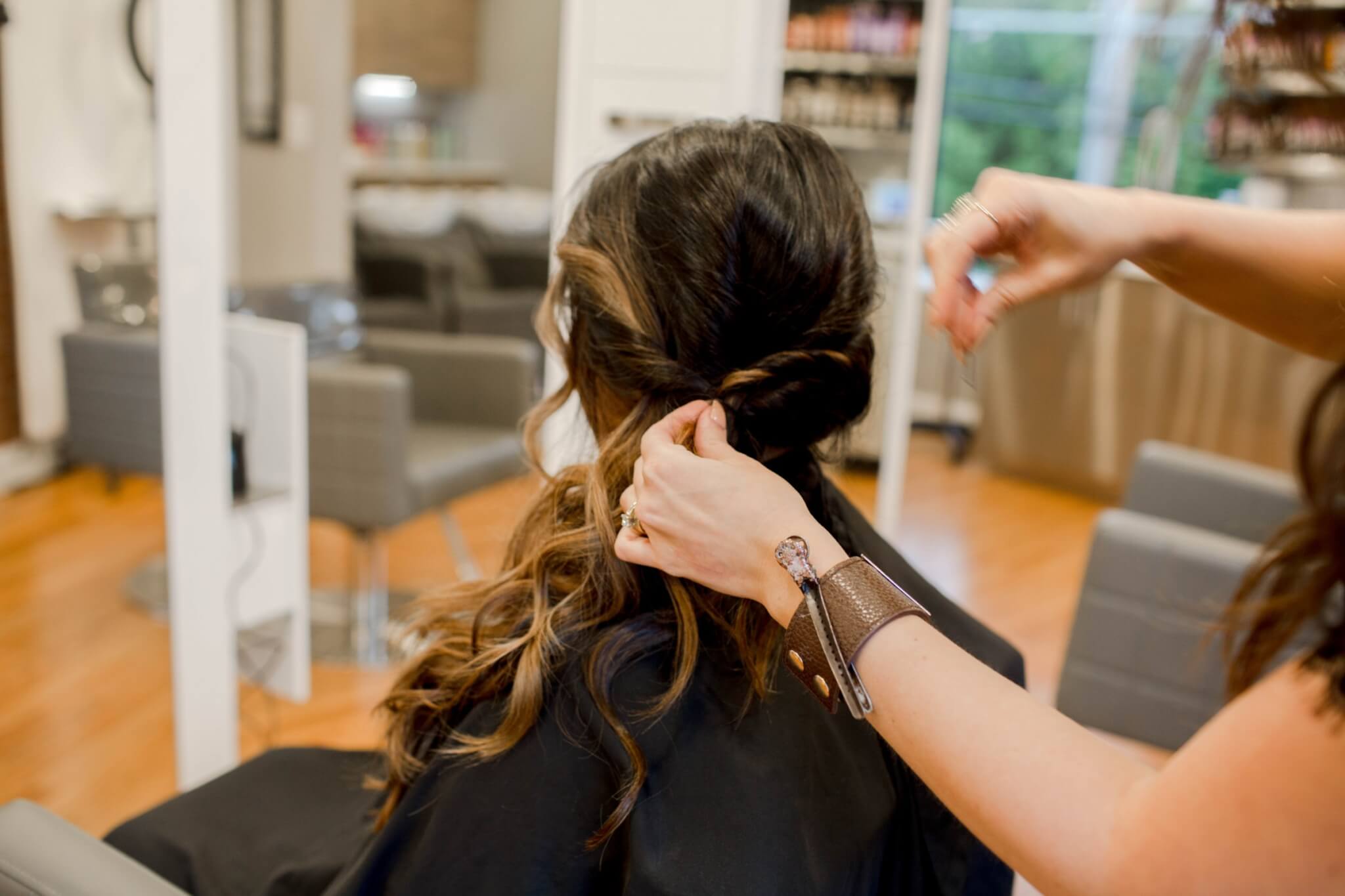 8. Adjust hair until you are happy with the placement. If you want more volume, tease the ends a bit more or touch up with more curls, if desired. Use hairspray to finish the look.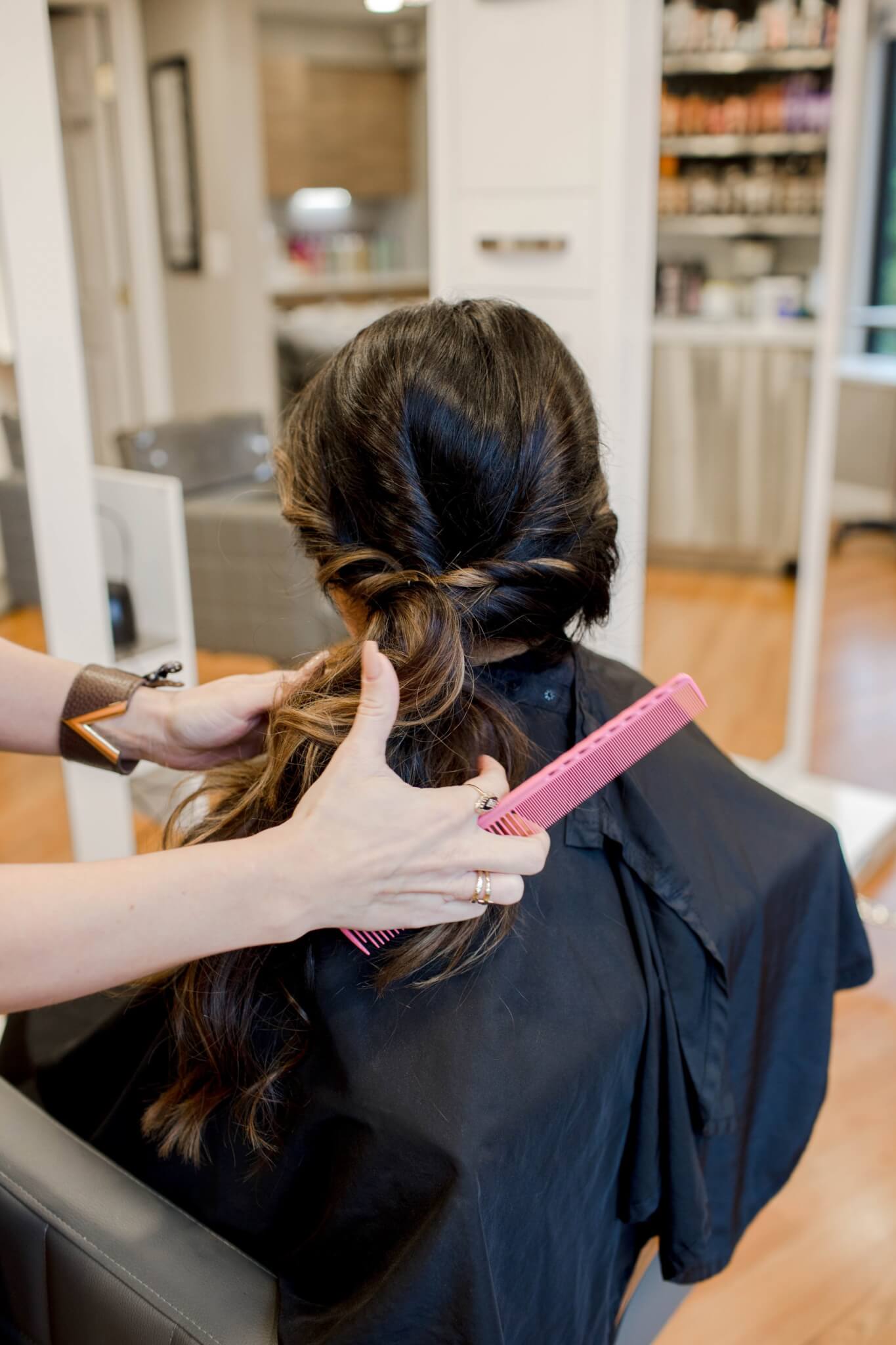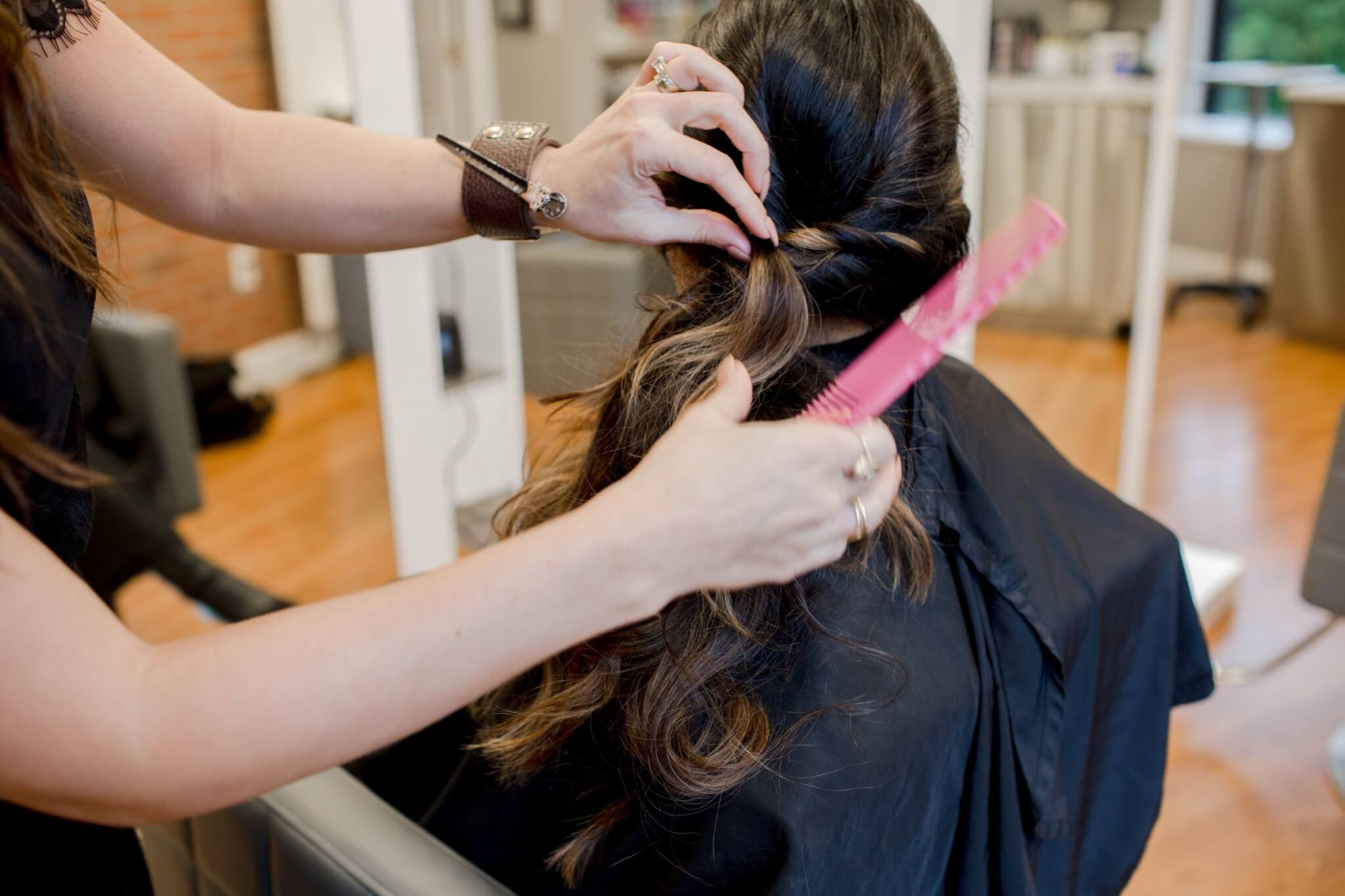 Voila! Side pony look done!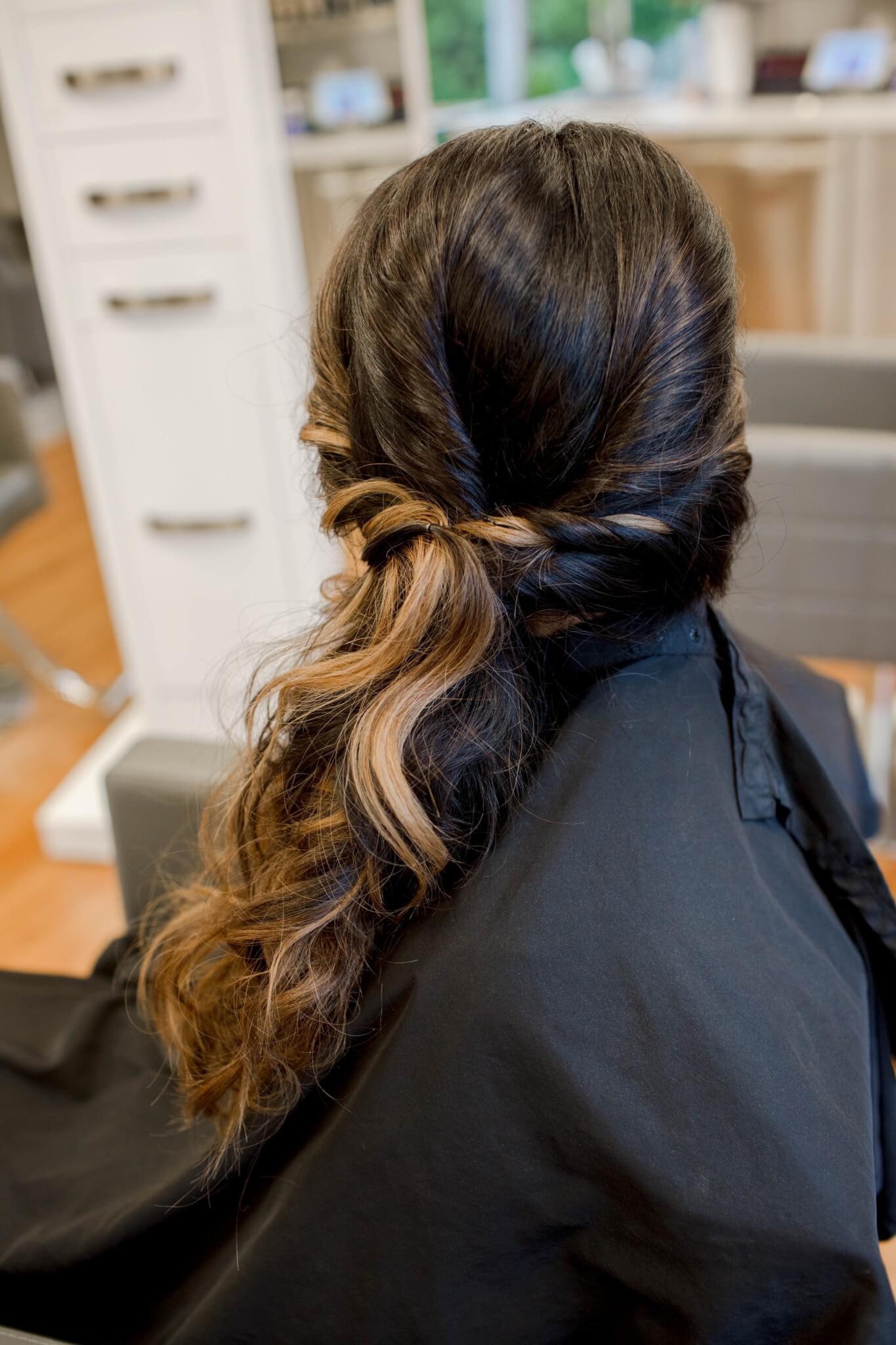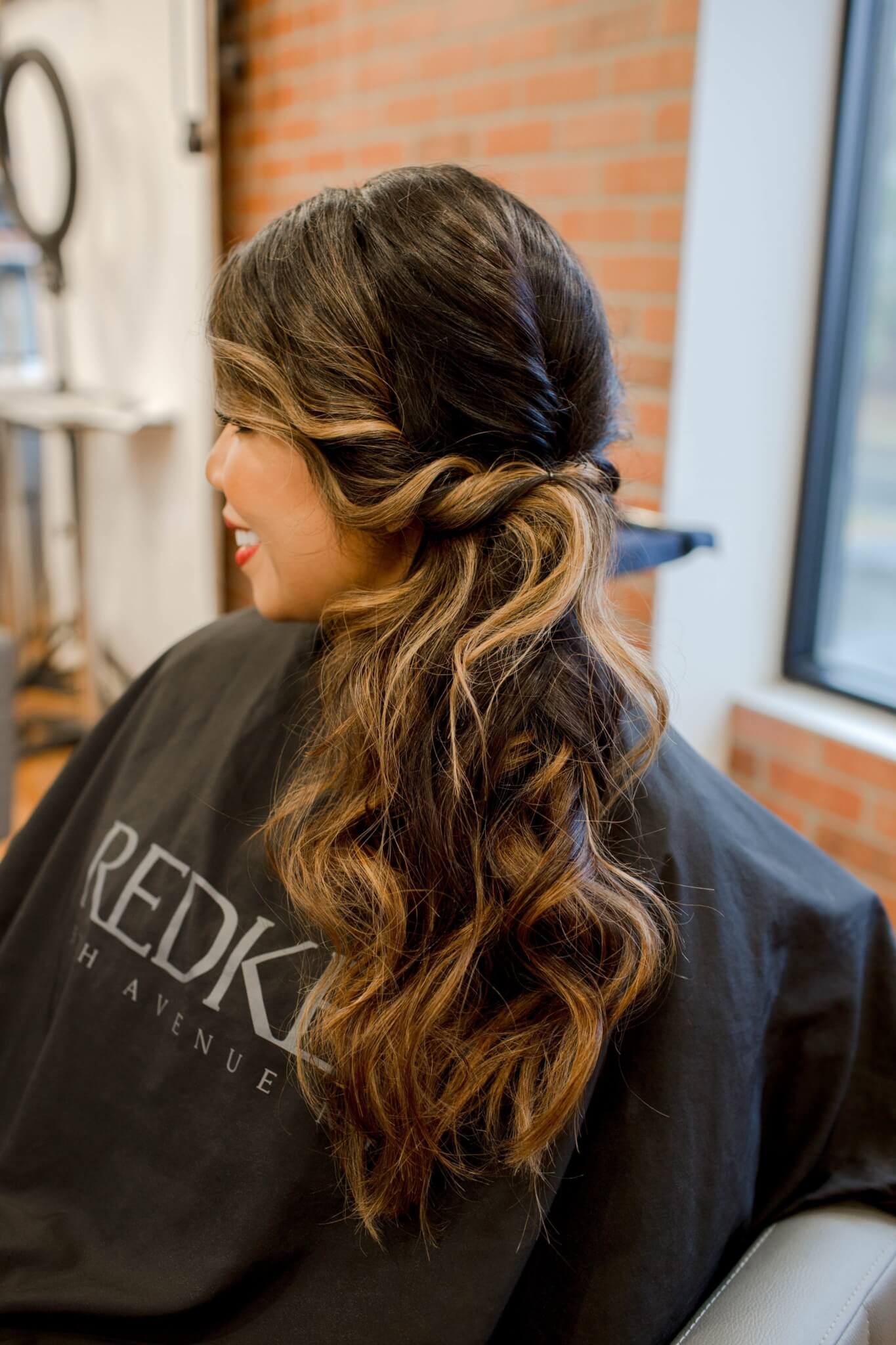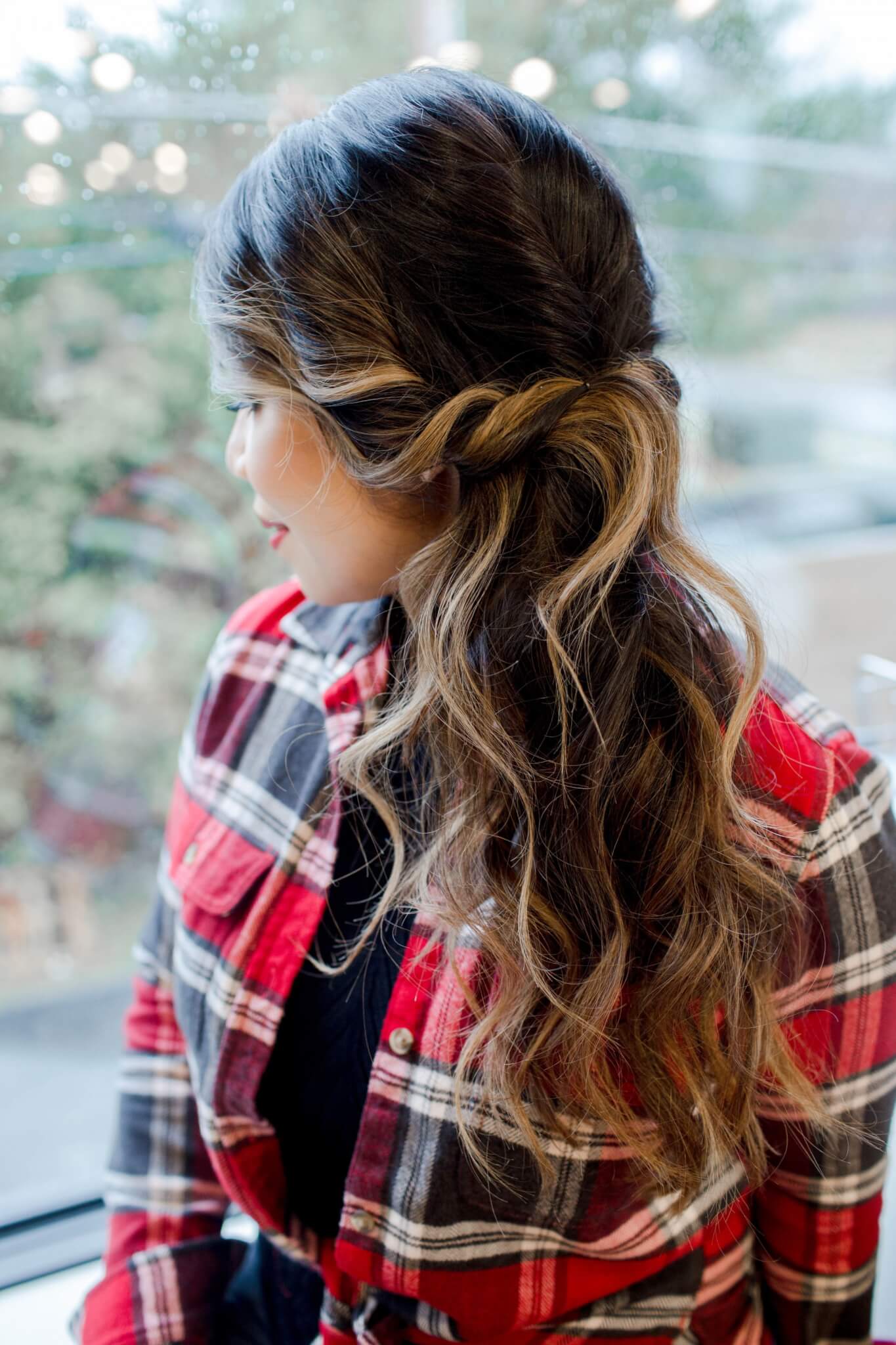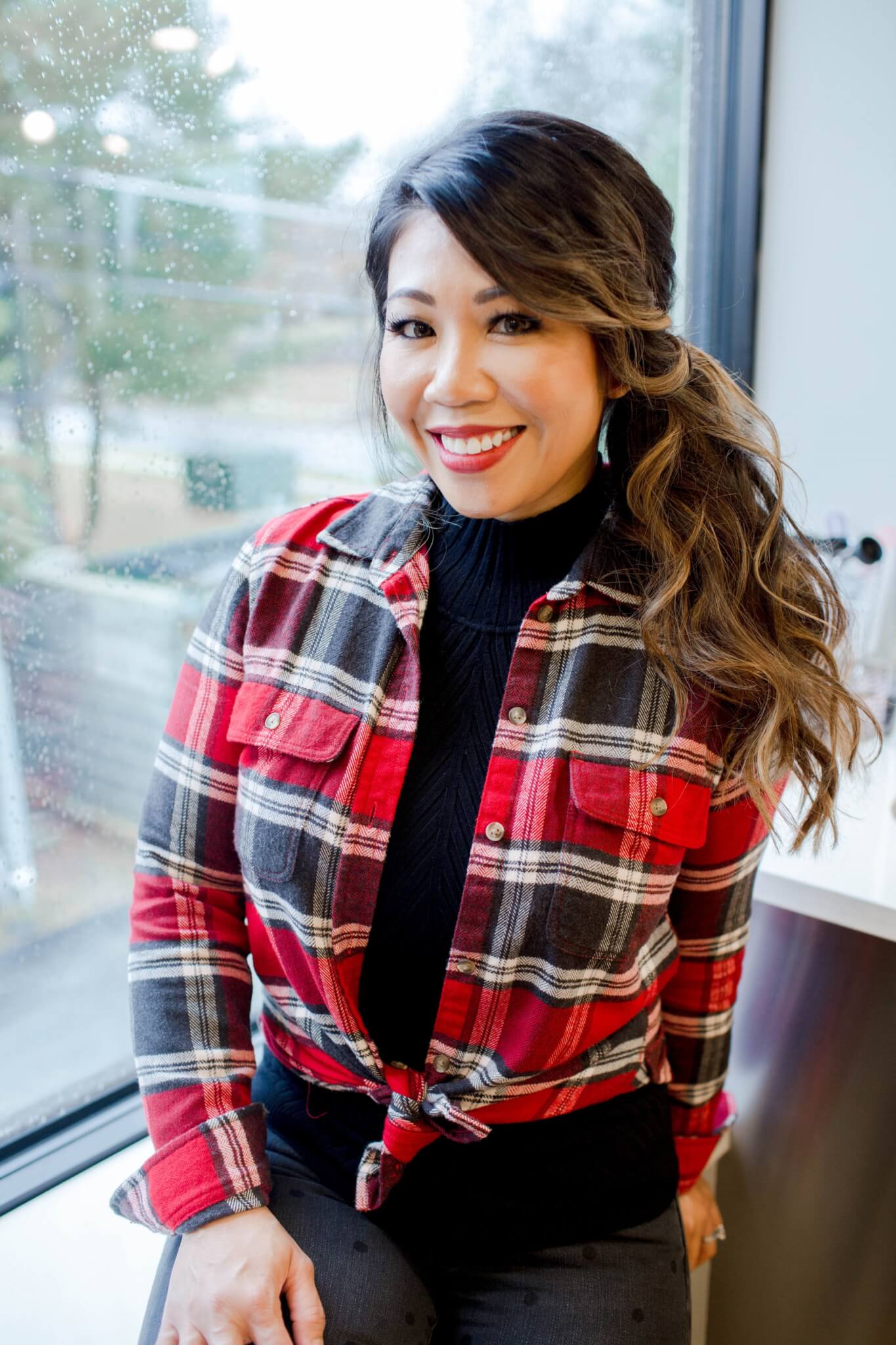 Look 3: Side Messy Bun
1. Follow the steps above.
2. Take sections of the draping hair and tease each section up. You can start in the middle of the hair and tease up, then take the bottom half and repeat.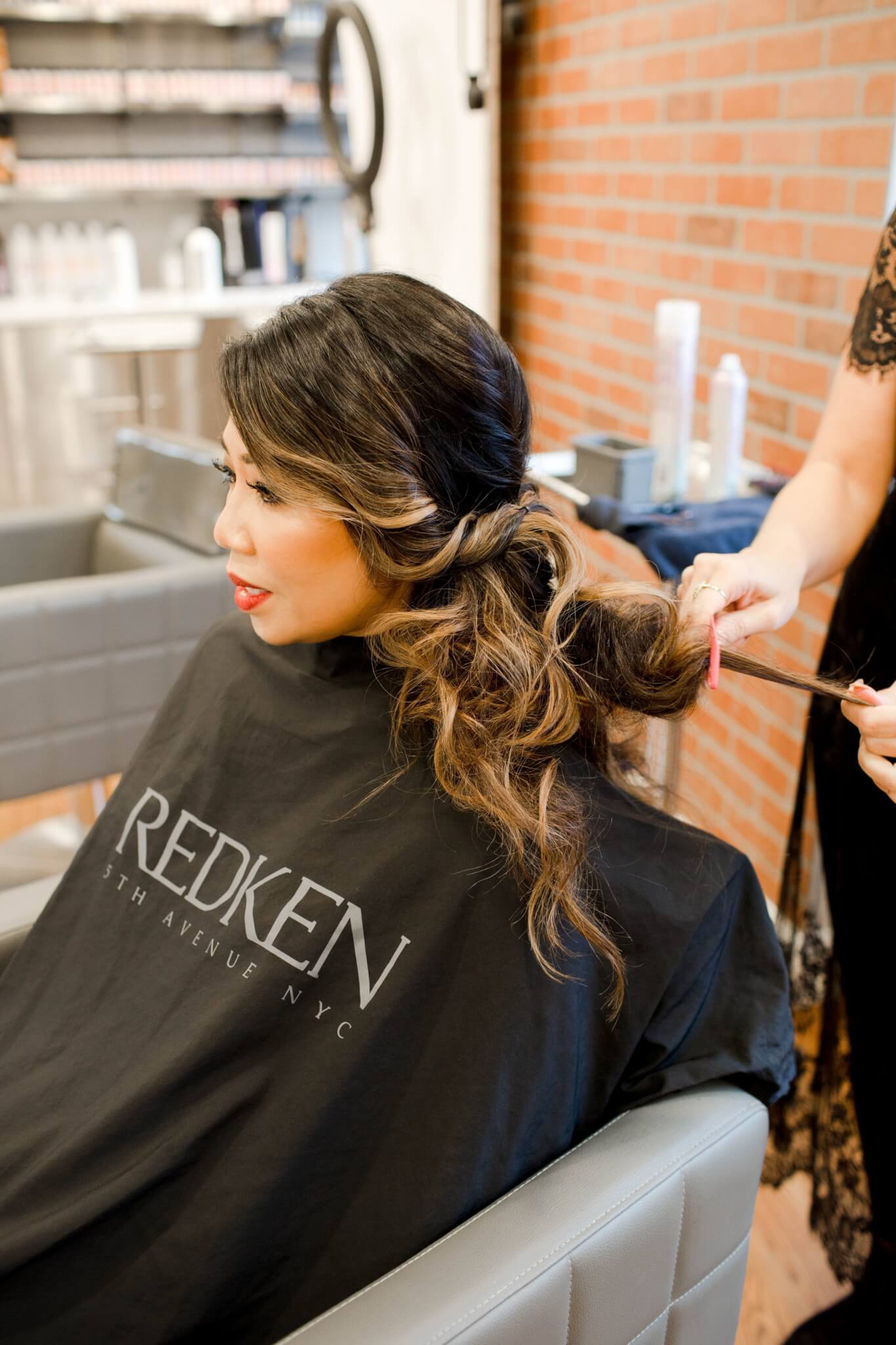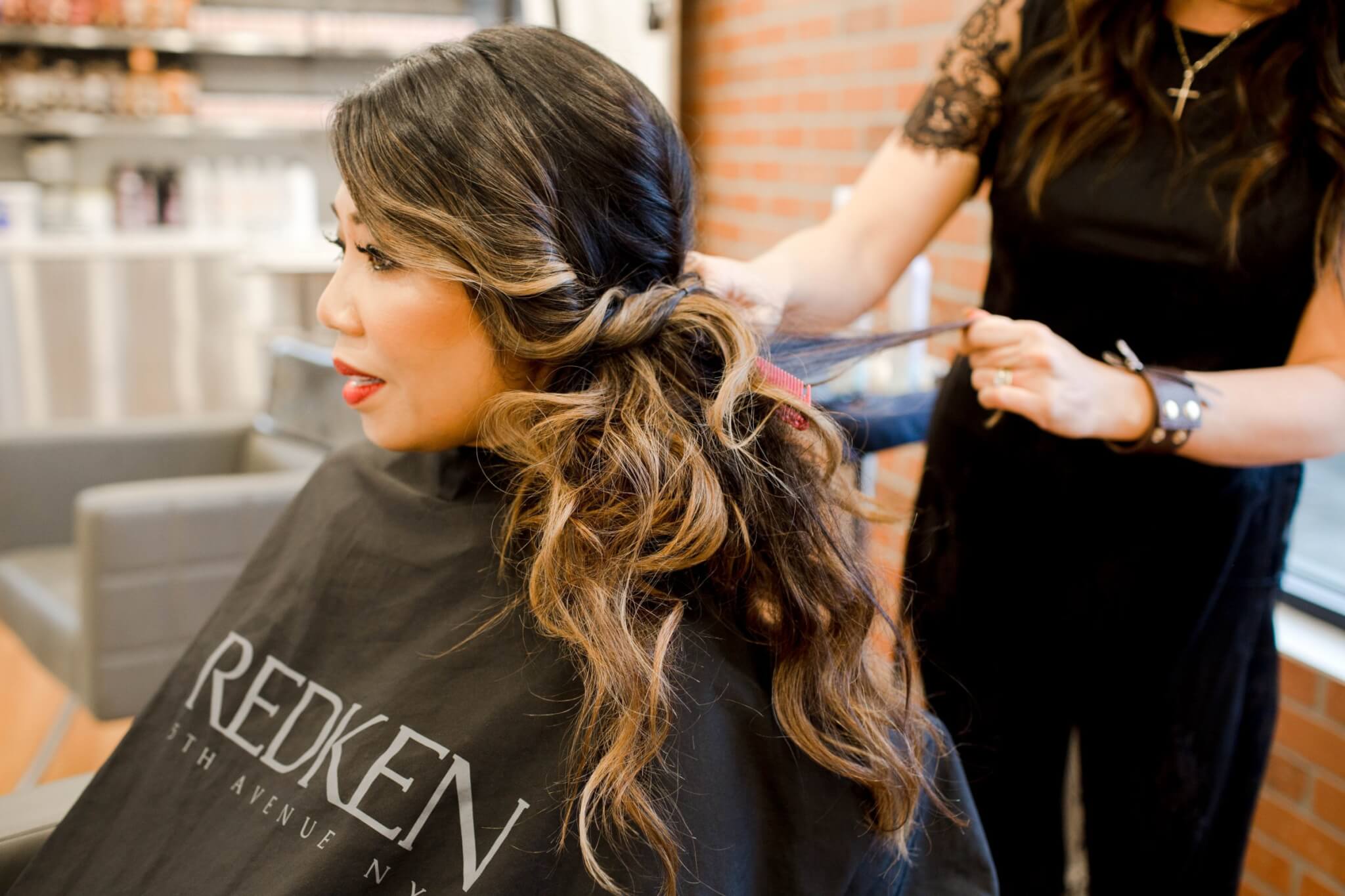 3. Take a section then insert the spiral bobby pins into the hair and twist the pin up a few times to where most of the hair is bunched up (close to the clear band we started with earlier). Repeat steps with all the remaining hair (we used a total of three spiral pins).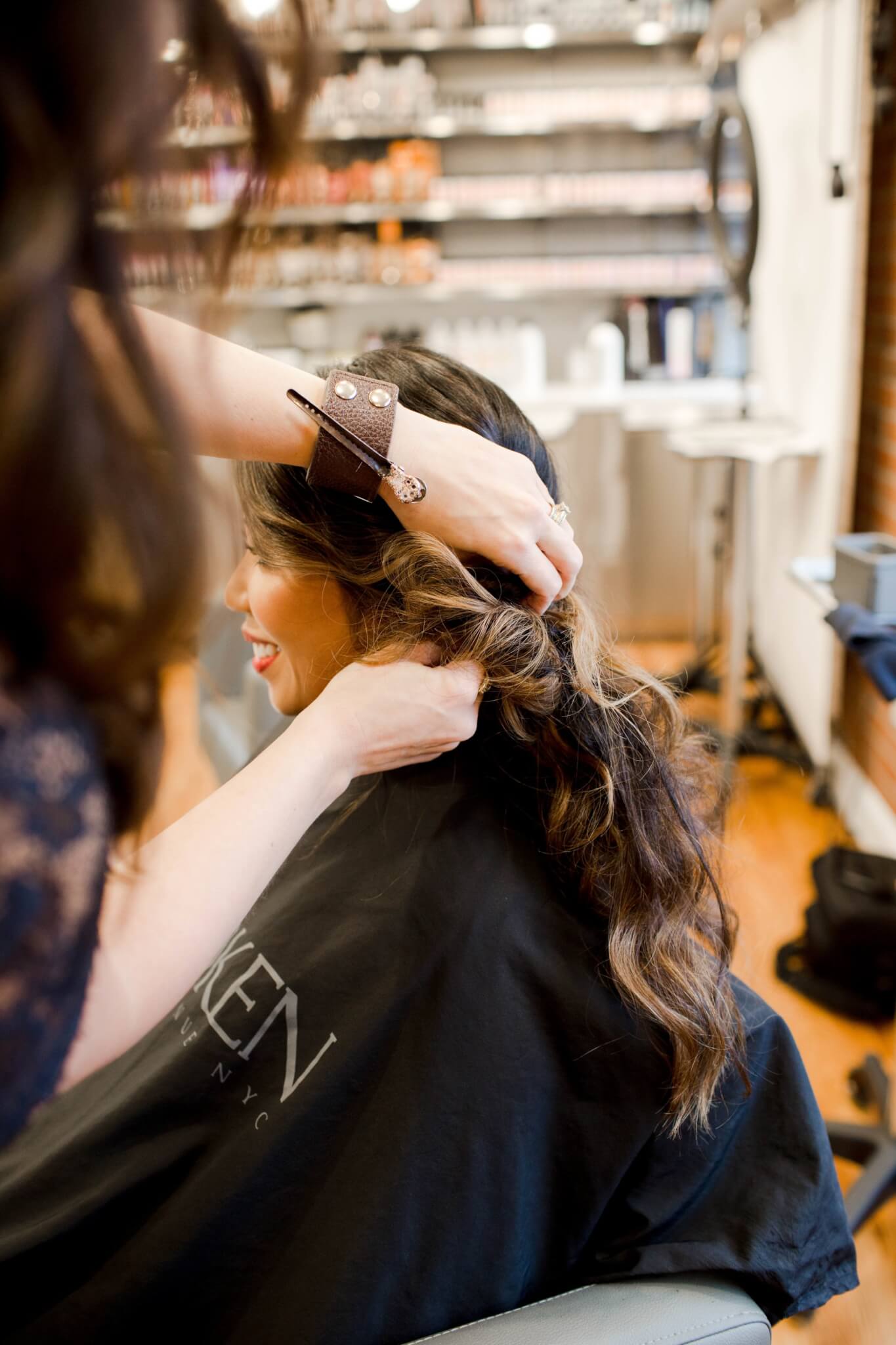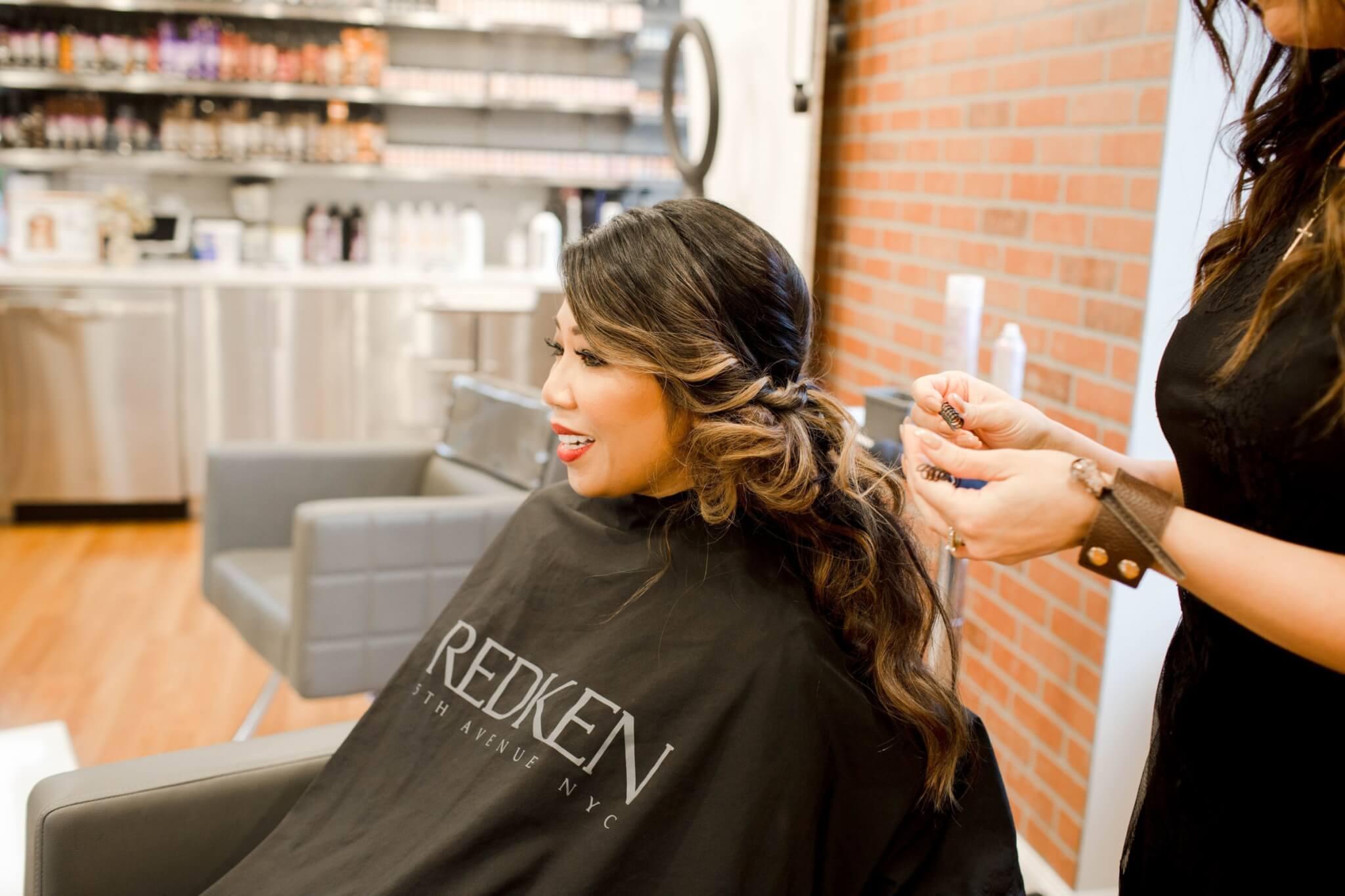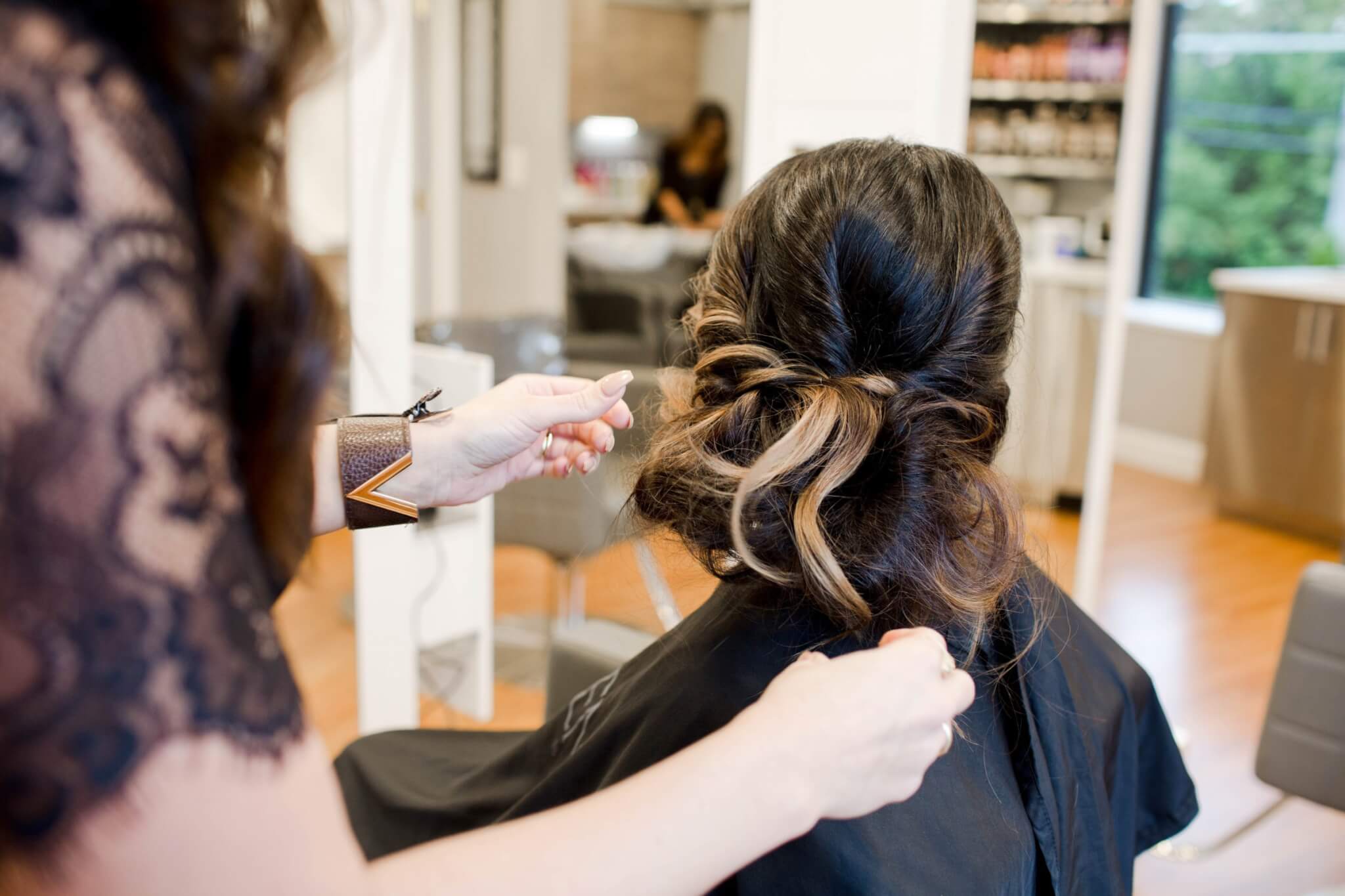 4. Fix hair slightly by putting curls in place. This doesn't need to be perfect, as this textured look is currently in style. Secure any strands with hair pins and spray to finish.
Final look #3!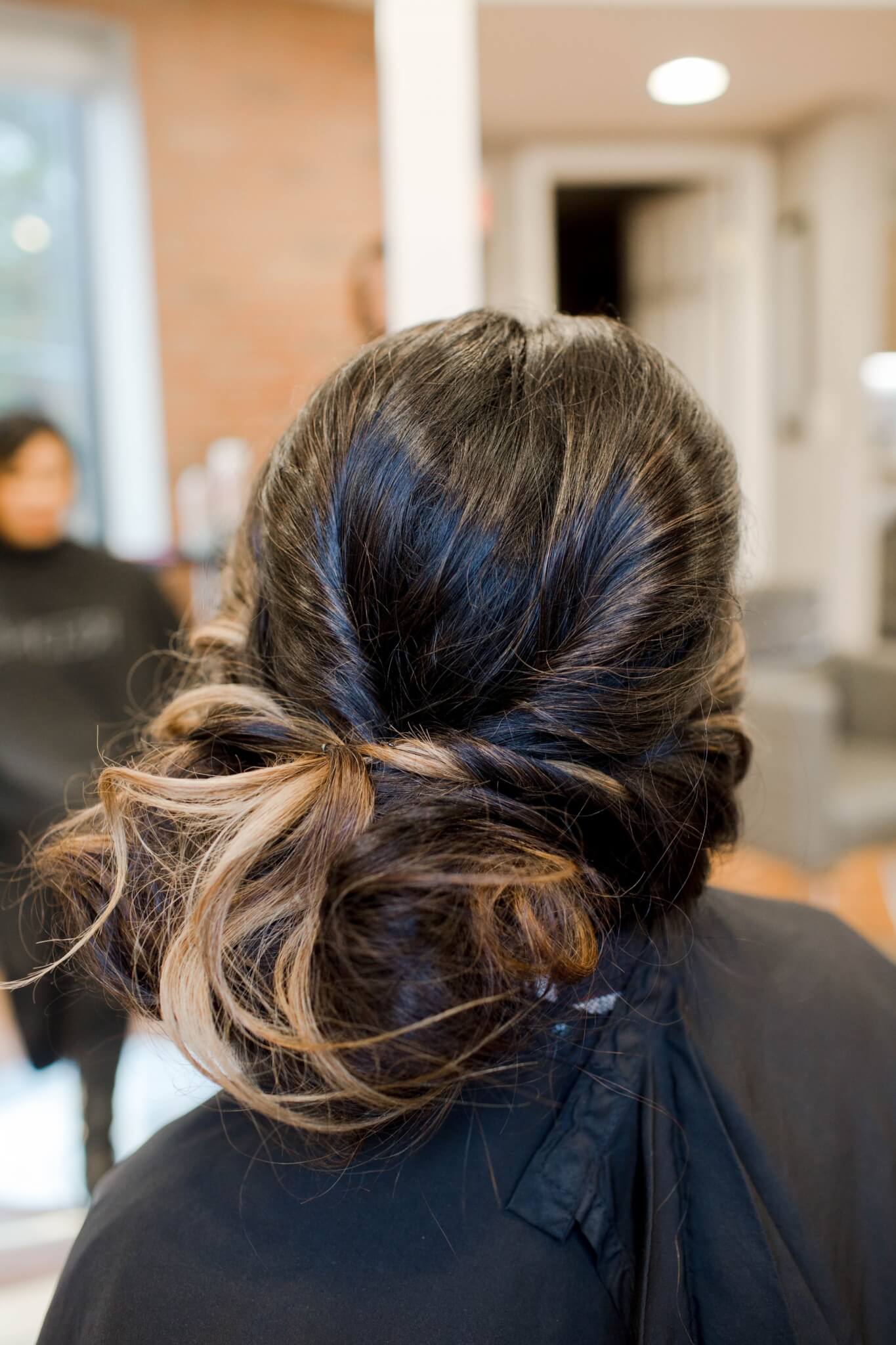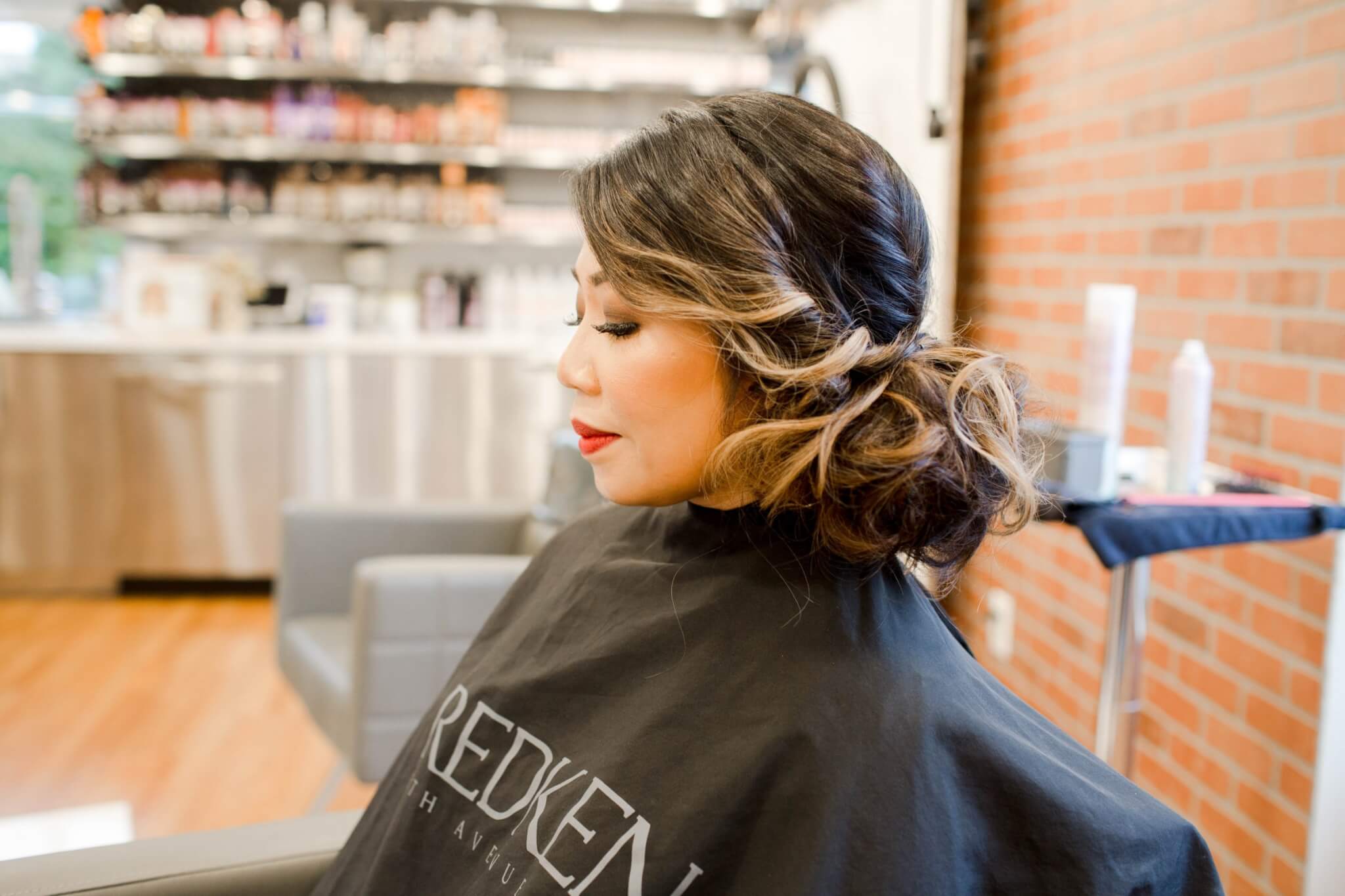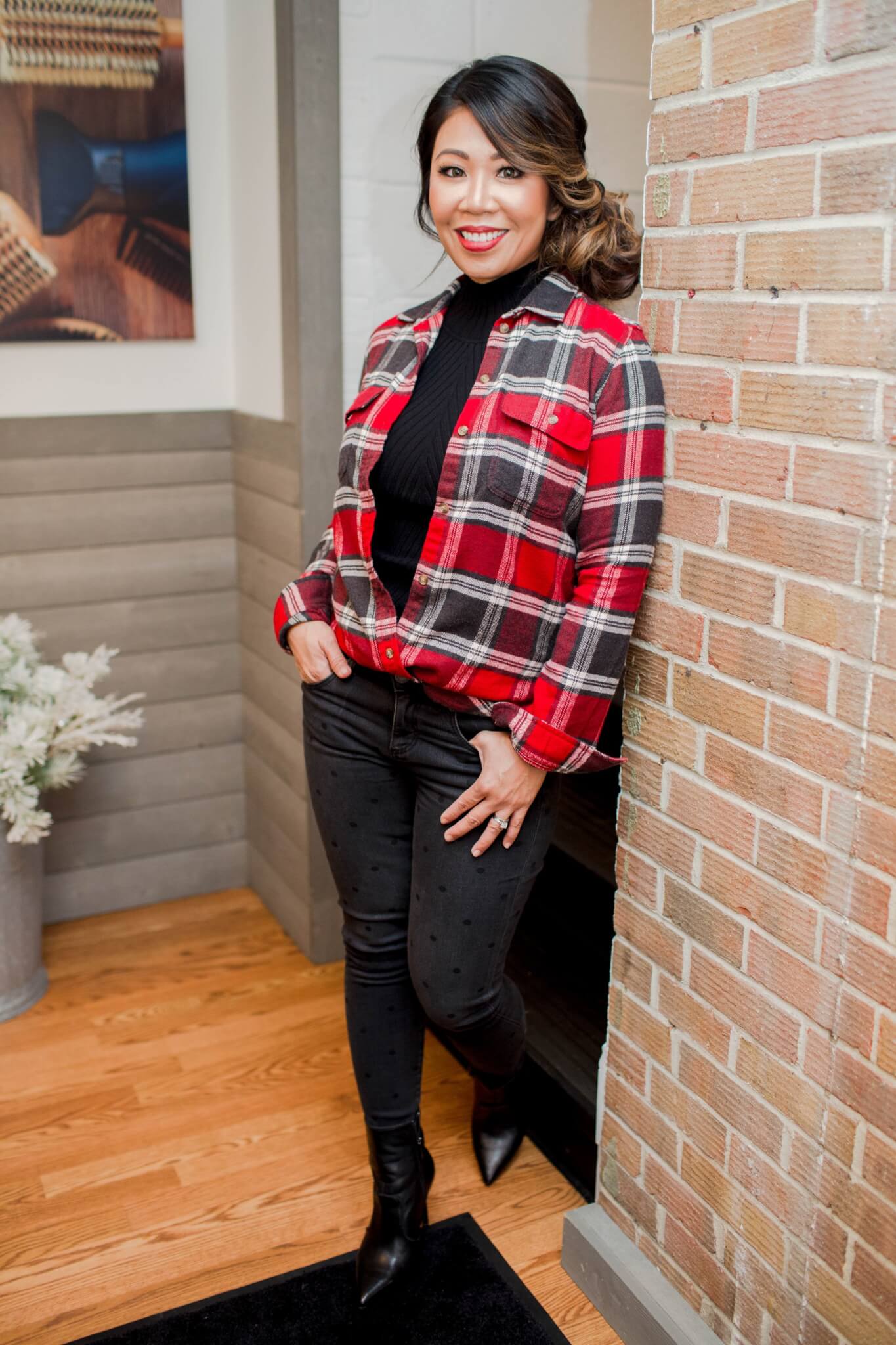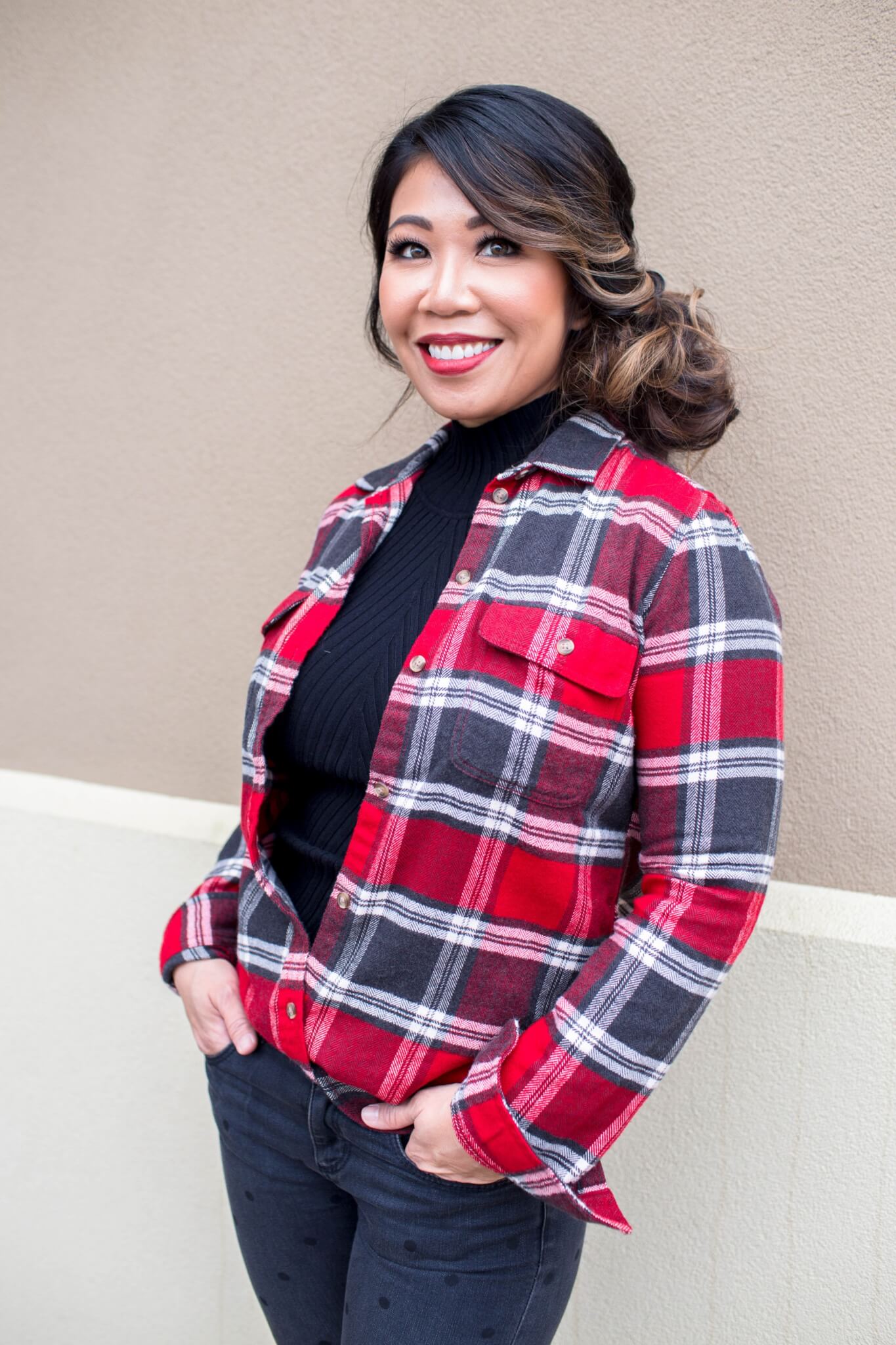 Thank you, Ashley, for taking the time to share your talents and insights with us! Ashley has been my hairstylist for a few years, and I always have a great experience with her!
I want to recognize and thank Meaghan of Meaghan Clare Photography, who beautifully captured each step of this tutorial! Without your great eye for capturing everything featured here, this post would not have been possible! Be sure to check out her work (click on the linked accounts)!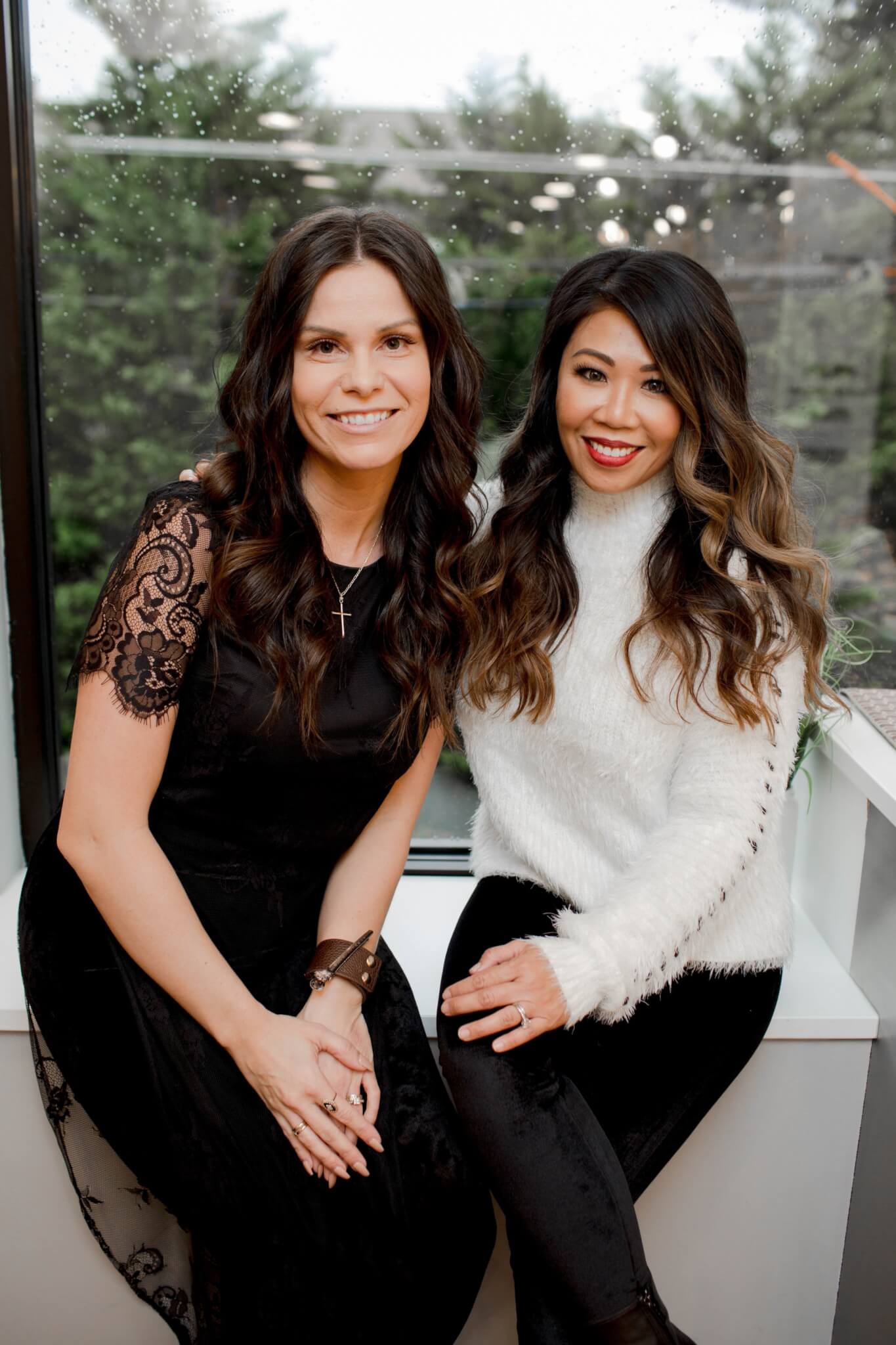 Shout out to Define Salon for letting us use your facility to showcase the hair tutorials! Define Salon is owned by husband and wife team, Jason and Rachel Gribbin, and has been open for two years. Define provides high-quality service by well-experienced artists/stylists! Visit them to get the latest trends in haircuts, hair color, styling, and hair care! Contact them at (410) 696-1400 to book your next appointment!