Still unsure of what to get him for Valentine's Day? Get the perfect gift that will make his heart smile.
Disclosure: Some of the links on this post are affiliate links, which means I may receive a small commission if you click a link and purchase something I have recommended. While clicking these links won't cost you any extra money, they will help me keep this site up and running and keep it ad-free! Please check out my disclosure policy for more details. Thank you for your support!
Valentine's Day is right up the corner; are you ready? If you're still looking for that perfect date outfit, check out my recent posts on Valentine Day Outfit Ideas and the Best Little Black Dresses for Valentine's Day. Now, if you're already set for what to wear, how about what Valentine's Day gift for him?
Like every holiday season, gifting is so much fun, but not when it comes to finding something for my husband. Can you relate? Finding a gift seems like mission impossible, especially since it seems he already has everything (big sigh).
This is why I've decided to do a Valentine's Day gift guide for men because I know the struggle. It's pretty easy with us ladies: flowers, chocolates, and maybe an outfit or two, jewelry – those typically do the trick. Men? Hmm, that's another different story.
I have compiled a guide below. Just double-click on the photos, and it will take you to the right store. Now, let's get started and see what Valentine's gift you could score for your partner!
1. Cocktail Smoker
Is he ready to up his game when it comes to preparing cocktails? I got a unique new toy he'll be excited about this Valentine's Day! The Breville smoking gun smoker is a fun and handy machine that won't take up space. This battery-operated portable smoker works indoors and outdoors to infuse smoky flavors from wood smoking chips, teas, spices, dried flowers, and herbs. Your mixologist will love you for this!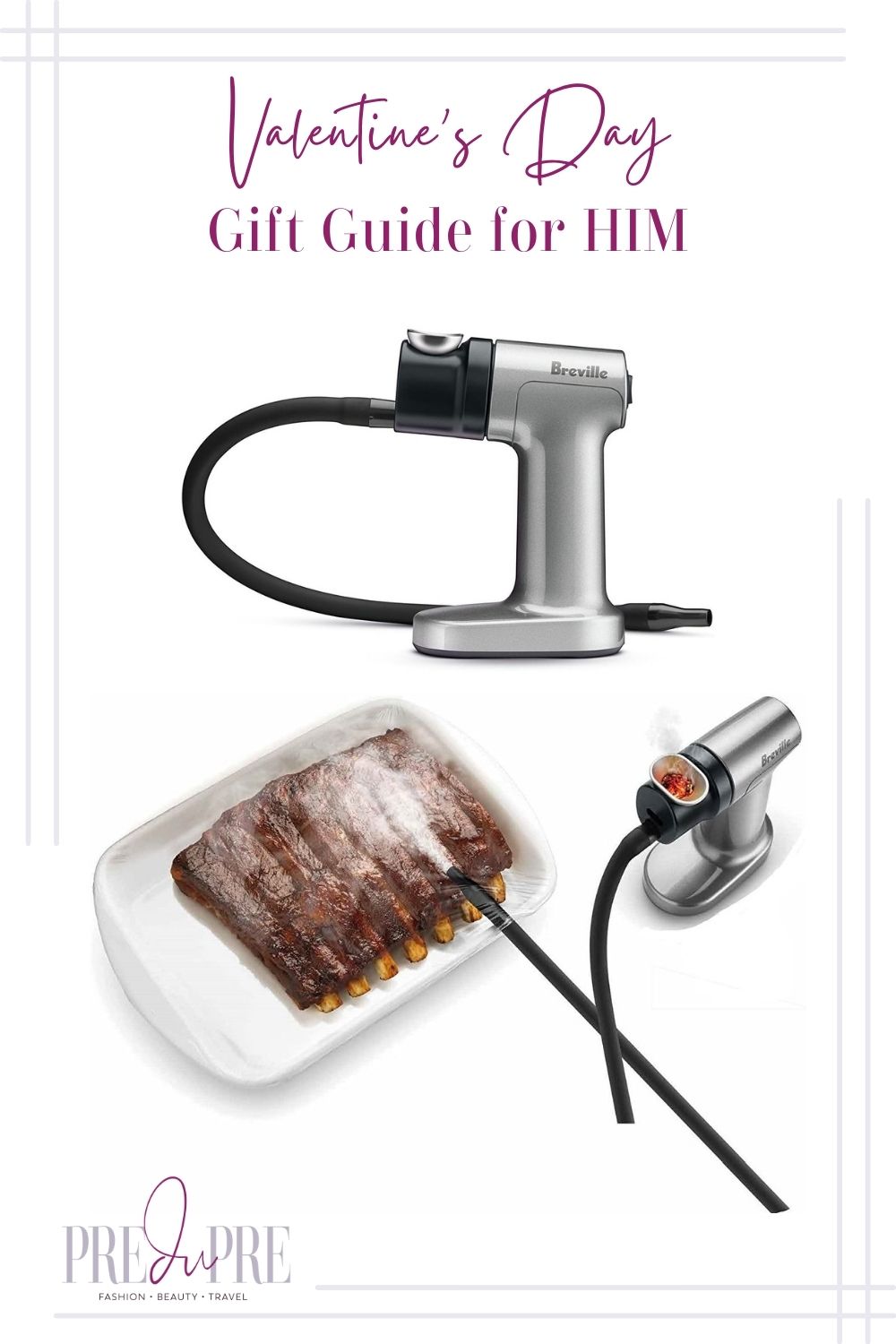 2. Smart Mug
Don't you hate it when coffee gets cold? Level up your mug gift with a smart mug instead this Valentine's Day. This Ember smart mug is a high-tech mug that controls the temperature of your drink. He can set the mug to his preferred drinking temperature via his phone or without – that means no more cold coffee in the morning or those late nights of work. I can vouch for the cool factor of this gift!
3. Journal
Writing is therapy, and if your partner enjoys writing down his thoughts, then a journal is a great gift. This handmade leather journal is a gorgeous piece with thick-lined paper and hand-sewn binding.
4. Kindle
If your partner is more of a reader than a writer, a Kindle will suit him! He'll have access to over 2 million titles, thousands of audiobooks, and more. It's lightweight with long battery life too. These will come in handy during vacations or any downtime.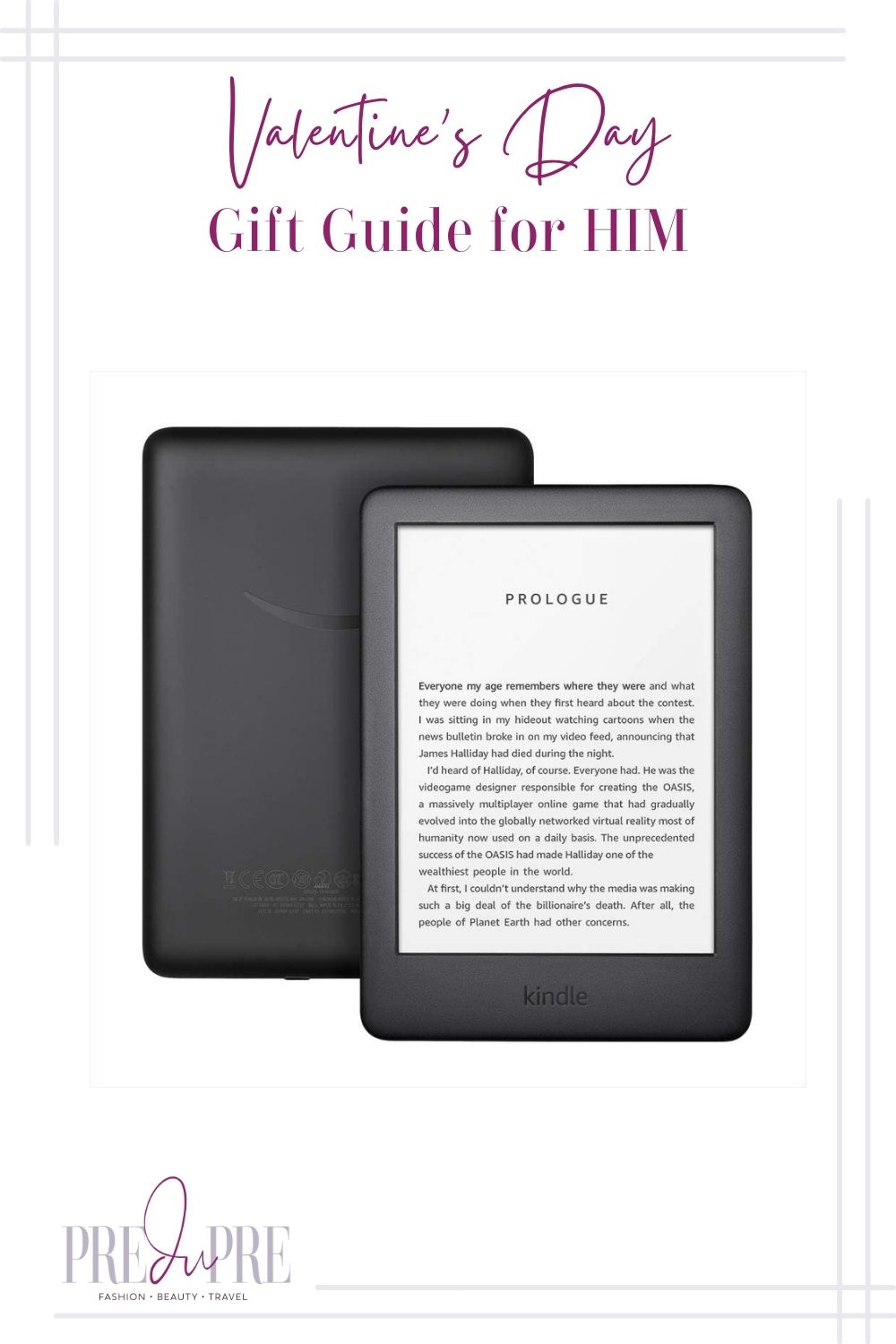 5. AirPods
If your man likes to be hands-free as he talks on those business calls, then AirPods will sure make things easy. It's sleek in design with no wires to get tangled in. This even comes in handy during his workouts (it's sweat and water-resistant).
6. Watch
Just like us ladies, a man can never have too many watches in his collection. This gift is the easiest fix if you need a quick gift for Valentine's Day. I've selected a few watch options to fit his style.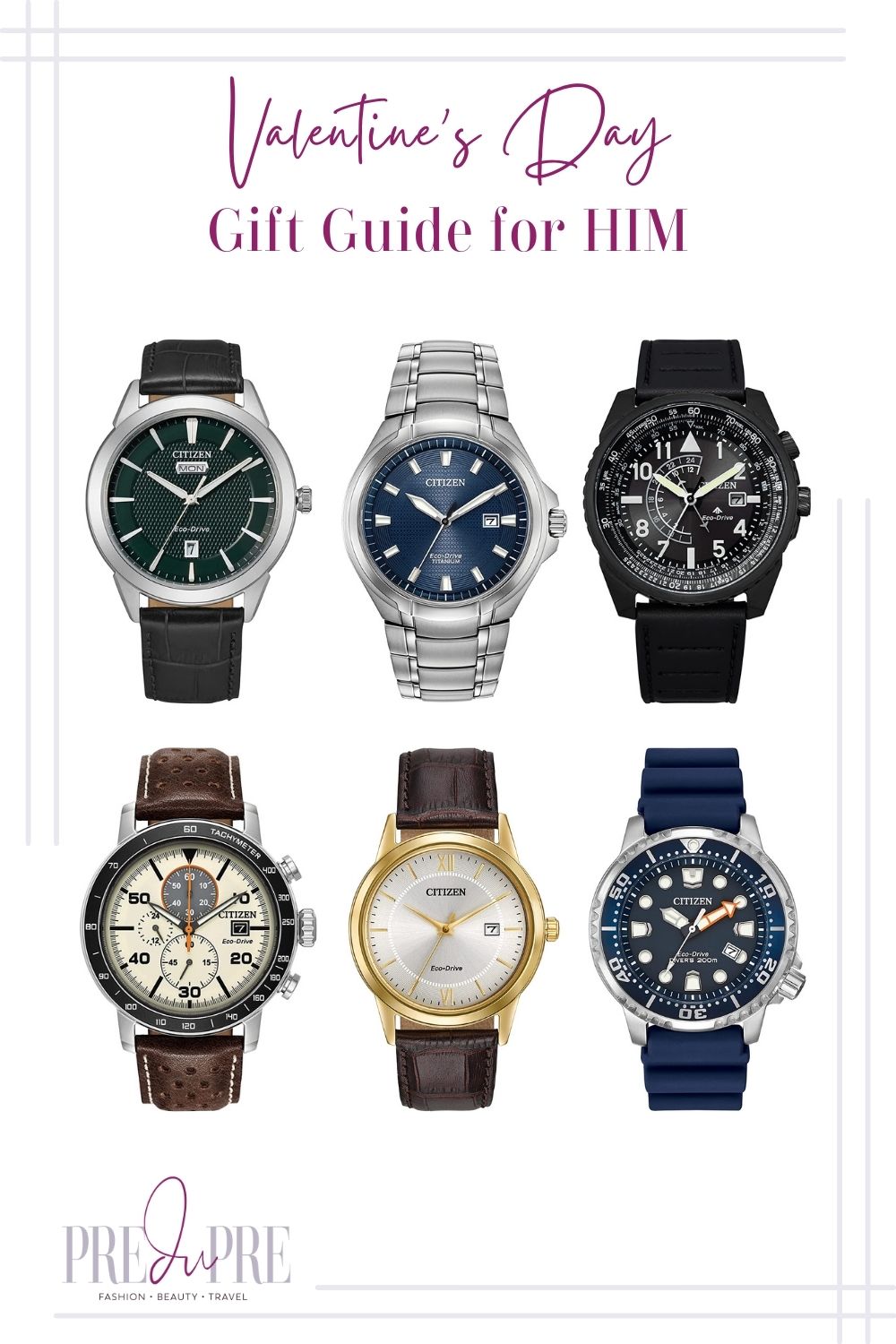 7. Wireless Charging Station
Don't be deceived by this gift. It may just look like a tray to keep him organized, but it also happens to be a wireless charging station. The Italian leather and aluminum alloy make it look modern and sleek. The best part is this gives him NO excuse to ask you where his stuff is since he can use this to store his keys, wallet, phone, and other paraphernalia.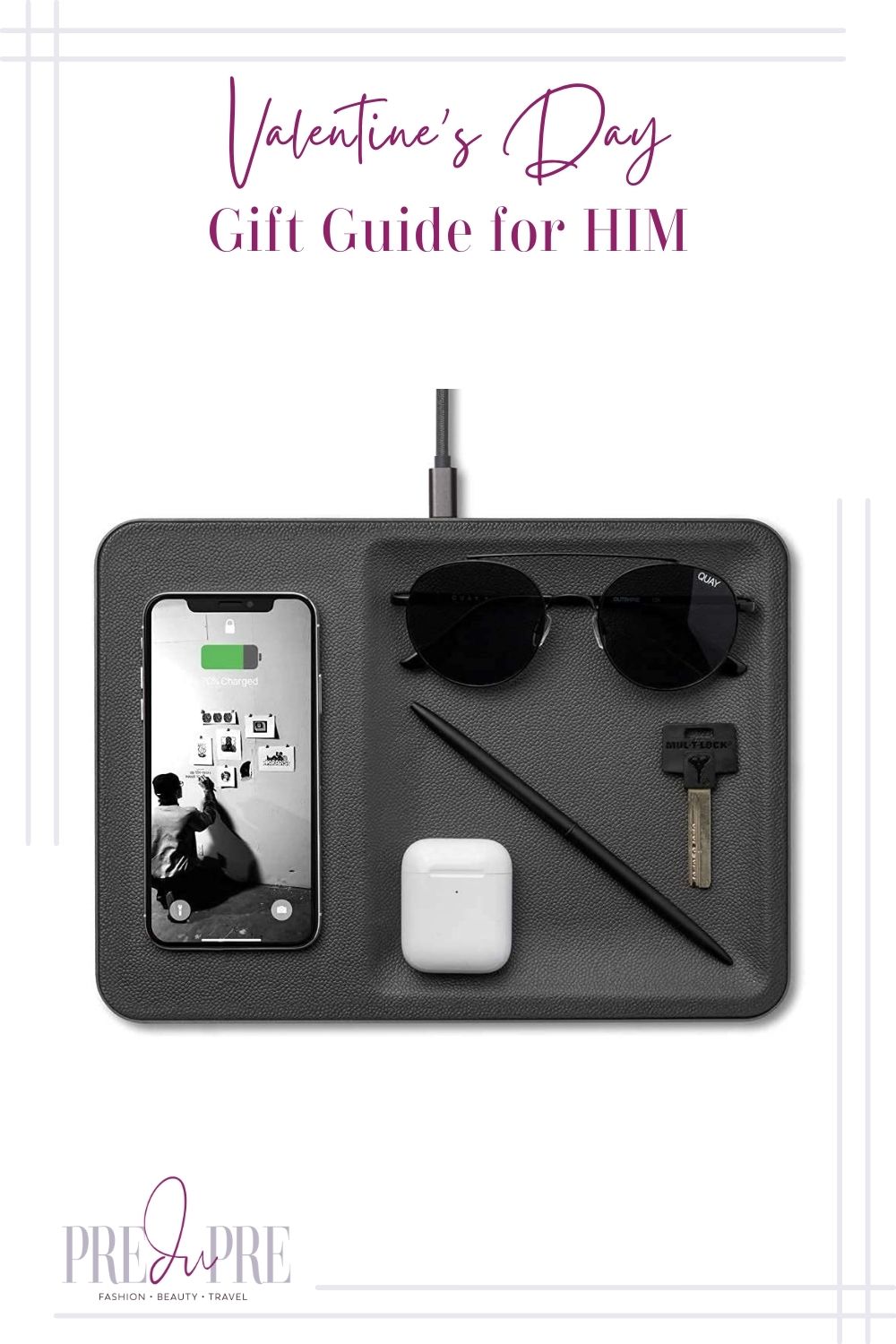 8. Stereo Turntable
Is he a music lover with a collection of records? Then he'll like this automatic belt-drive stereo turntable. It is a great gift with an ode to the past but a modern twist. It can be connected directly to your home stereo or other components. Who knows…maybe you two can test it that evening. Have a record ready to play so you can dance the night away!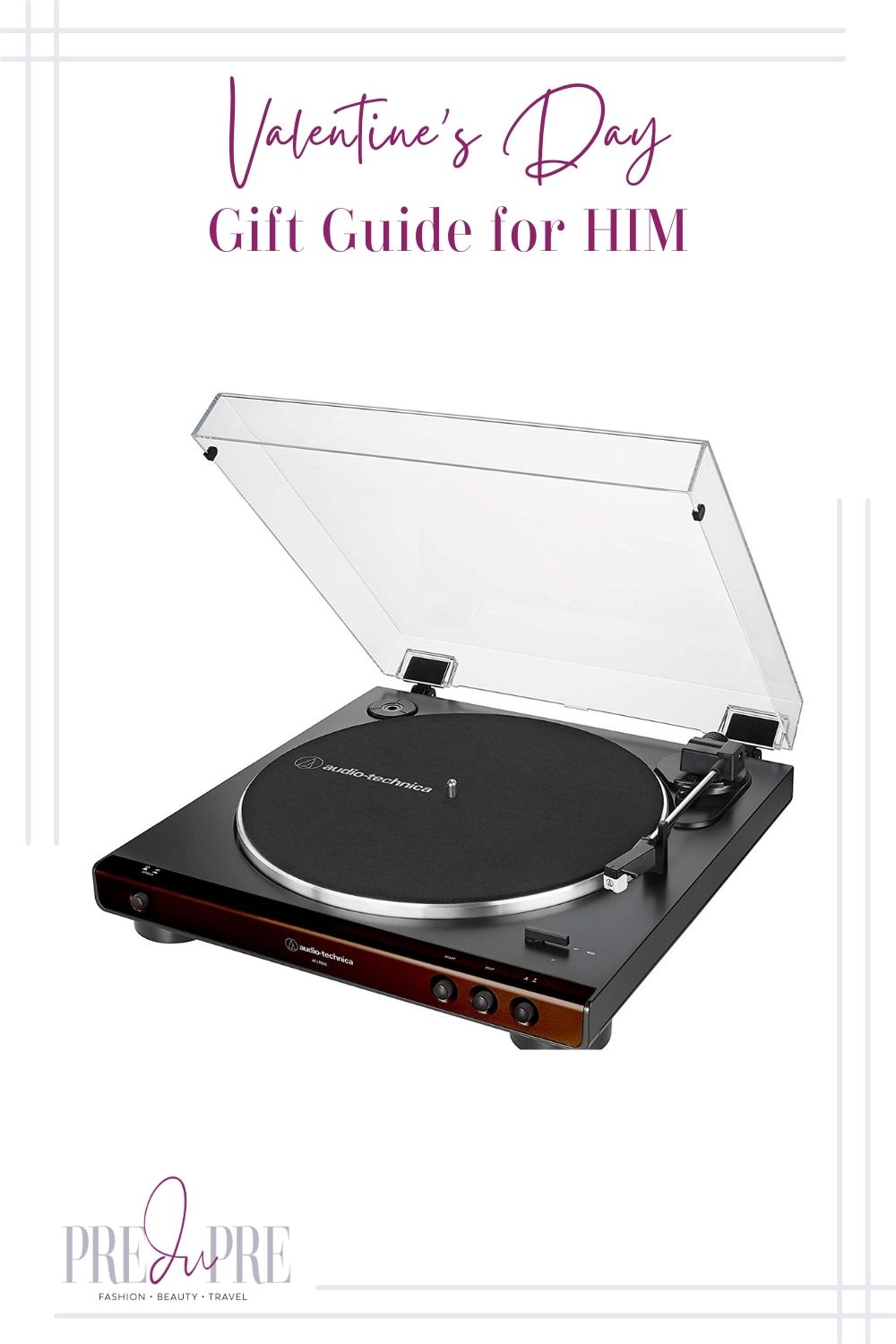 9. Cookware Set
Can't get him out of the kitchen? Get him a new cookware set like this T-Fal nonstick 12-piece cookware. This set will surely be the way to his heart. Not only does this look amazing, but this set features pretty much everything he'll need to make an entree to dessert. It's dishwasher safe too!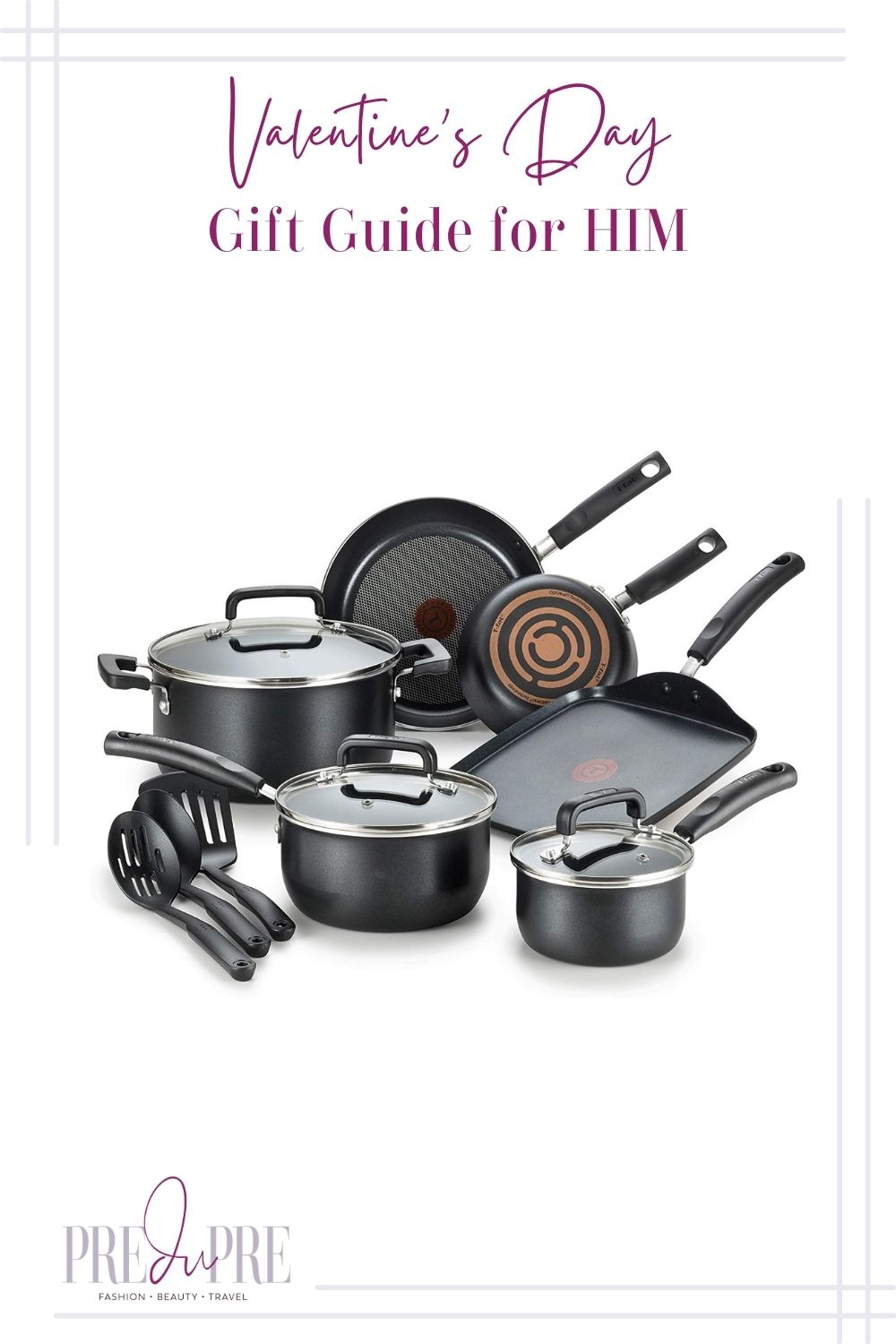 10. Indoor Plant
They say that Valentine's Day is the holiday where most flowers get sold, and of course, it makes sense. How about giving him a plant that lasts beyond Valentine's Day? The ZZ (zamioculcas zamiifolia) plant is tolerant of a wide range of conditions. Place it on his desk for that extra zen decor, and I'm sure this is a Valentine's "bouquet" that will put a smile on his face.