Here are some holiday fashion inspirations to get you started on what to wear to your family dinner or company party.
Disclosure: Some of the links on this post are affiliate links, which means I may receive a small commission if you click a link and purchase something I have recommended. While clicking these links won't cost you any extra money, they will help me keep this site up and running and keep it ad-free! Please check out my disclosure policy for more details. Thank you for your support!
---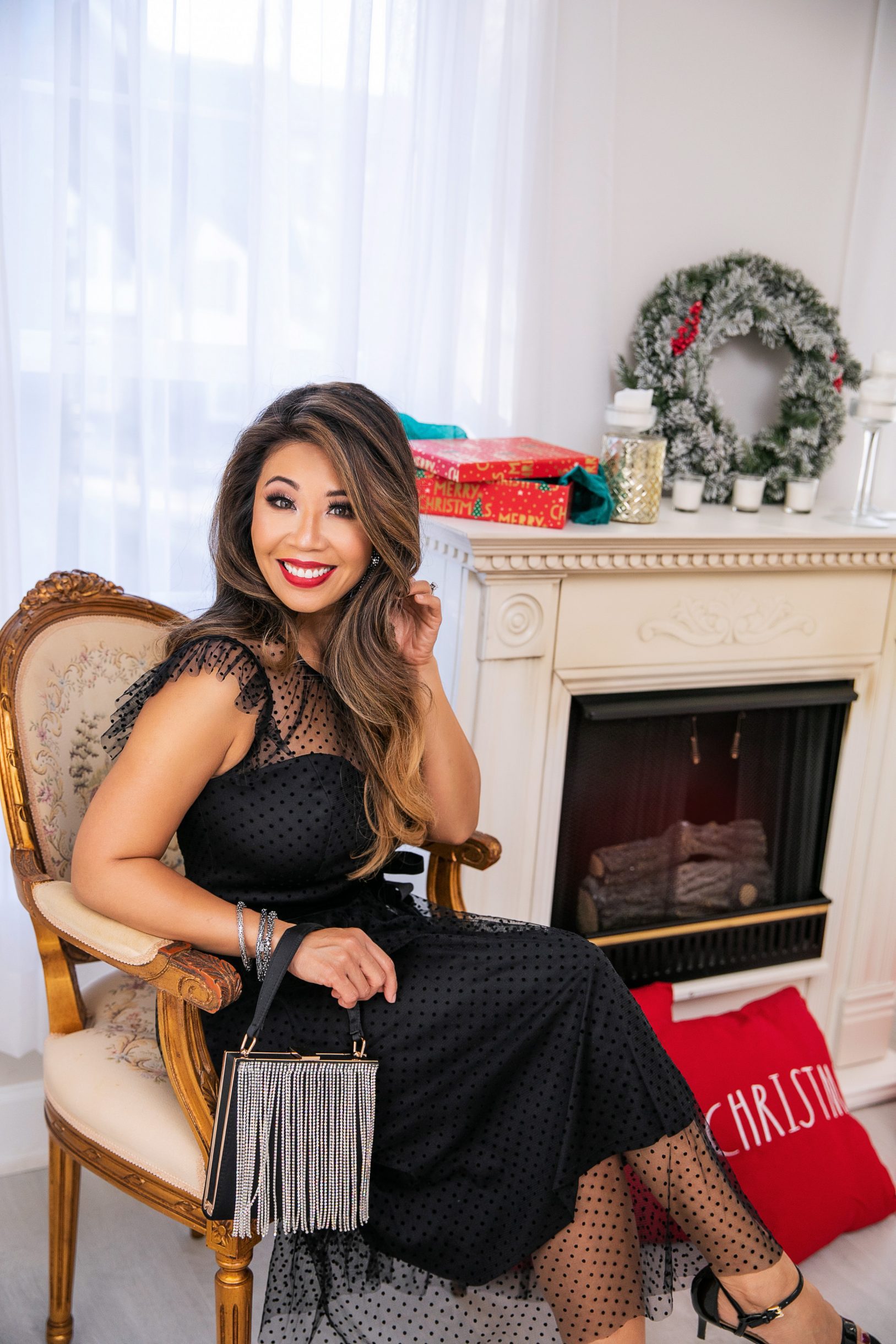 I'm excited about this holiday season! There is something about this time of year that is just magical to me! Maybe it's seeing the beautiful decorations displayed everywhere, like in the mall or neighborhood, listening to holiday music (both new and old), as you drive to get your tree, smelling food like roasted chestnuts, and so much more.
This time of year also calls for get-togethers with family, friends, and co-workers. It's the endless barrage of holiday parties with delicious food and a great time to dress up with that festive holiday outfit. After wearing loungewear most of last year, I think we are ready to celebrate in style!
Not sure what to wear? I've rounded up a few holiday outfits you can put together with what you already have in your closet or purchase on the links I have below. I have it all covered when it comes to celebrating in any fashion.
Sparkly Sequins
It's that time of year to amp up your holiday fashion by wearing light-catching sequins! Take it up a few notches by wearing an eye-catching sequins outfit like this gold dress. Pair with heels and a clutch, and you'll be the best dressed at your next holiday party!
Versatile Blazer
You can't go wrong with wearing a black blazer. More than likely, you already have one in your closet, so feel free to dress this up according to the party theme! You can make it very chic by wearing a monochrome look like an all-black outfit: leggings, turtleneck top, and black Blazer. Pair it with a bodysuit and a skirt (plaid, beaded, satin, etc.) to round up your holiday look. Wear it with a red or green dress and match it with heels and an embellished clutch. Want to keep it simpler? Go out with the blazer and jeans combo and slip-on heels for that sleek NYC style.
Sweater Dress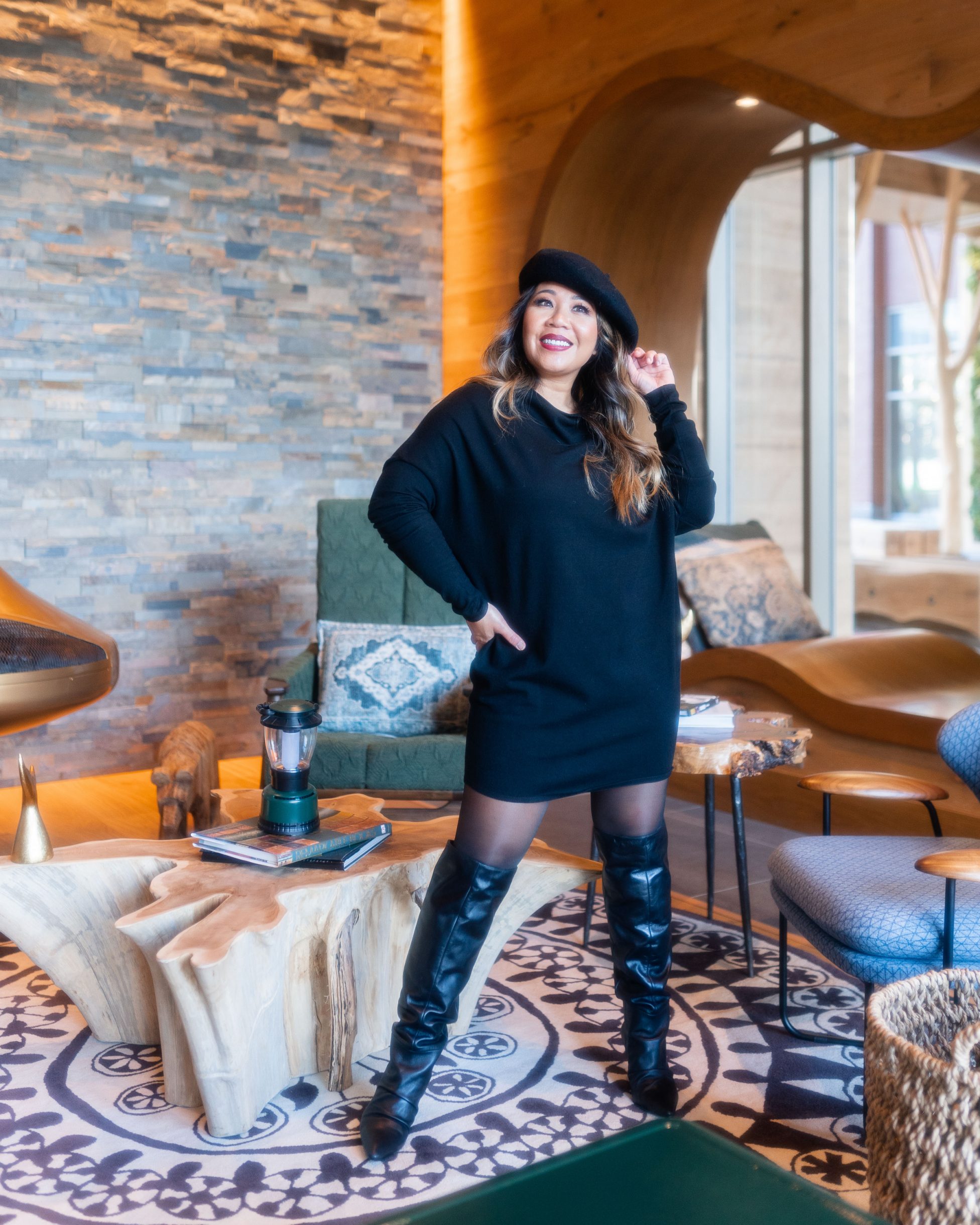 Going out with friends and don't want to be too dolled up? How about a sweater dress! What I love about sweater dresses is they can be simple yet stylish at the same time! It's so easy to dress it up (or down) by wearing accessories, purse, and wear it with boots, embellished booties, chunky heels, or velvet shoes. It's a great and easy look to pull off while remaining fashionable and comfortable.
Metallic Romper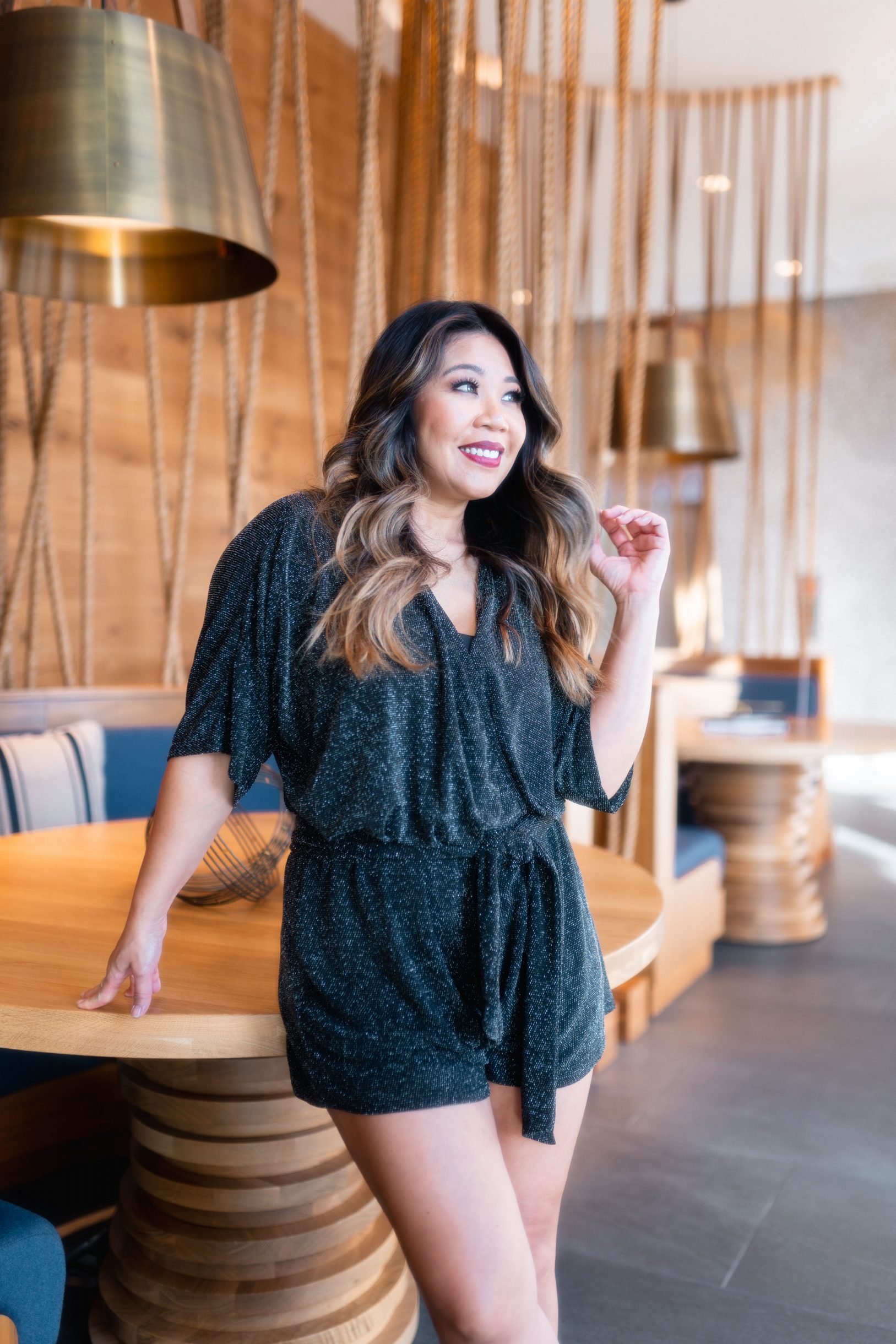 Who says rompers are only for warmer weather? Not so! Elevate your night-out look in this dazzling metallic romper. It's super cute with a surplice neckline and short sleeves. Wear with black tights and heels –perfect wear to dance the night away with your girlfriends or special someone.
Modern Denim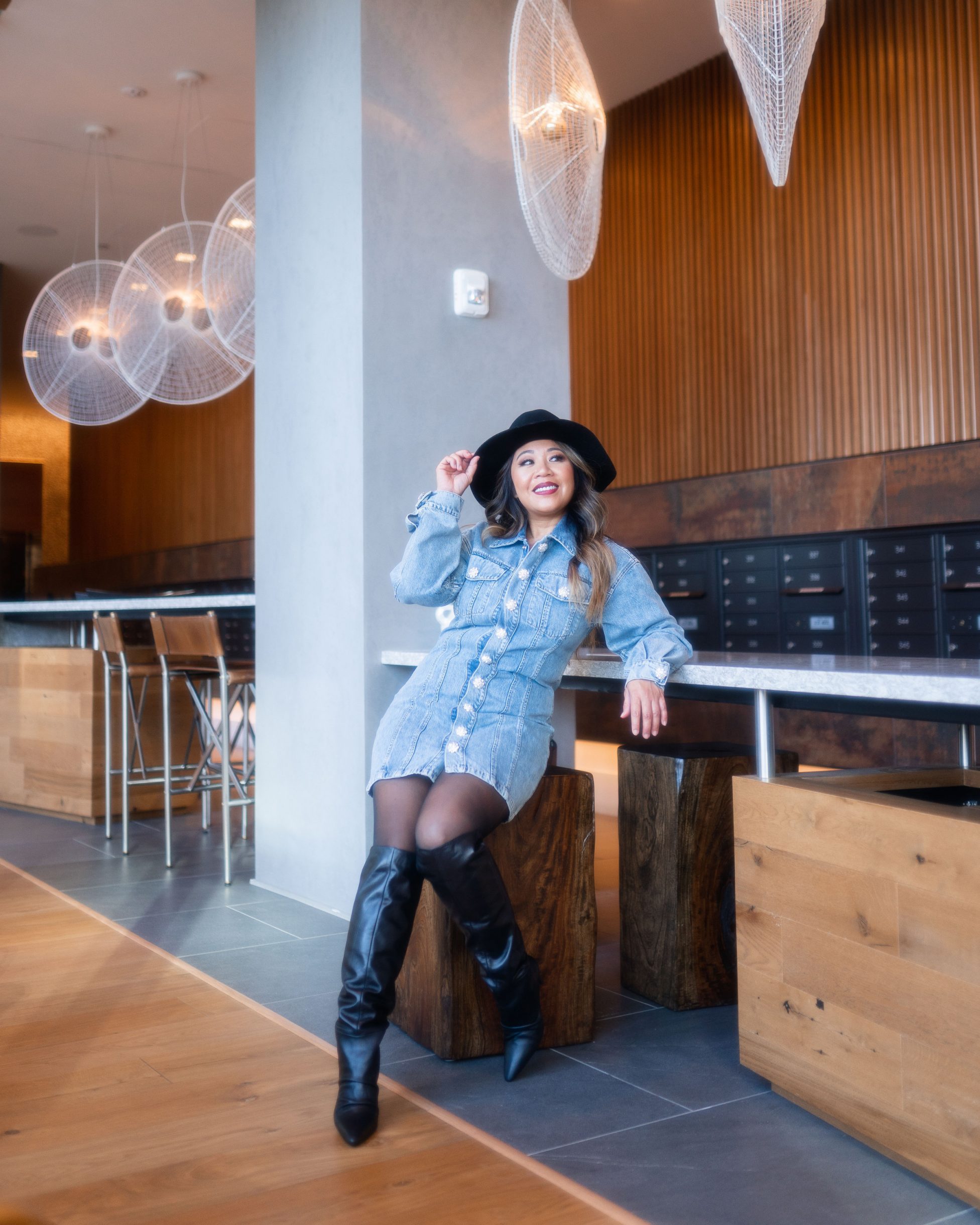 Give me denim any time of the week! This basic essential comes in multiple forms: jeans, skirts, jackets, and dresses. While we mostly wear denim as an everyday style, this sweet dress has an elevated look with crystal-embellished floral buttons that snap in the front. Wear this with a cute headband with crystal accents and black pumps, black polka dot tights with boots, or cowgirl boots and a Panama hat.